Disclaimer: Some of the links in this article may be affiliate links; we will earn a commision, at no additional cost to you, if you make a purchase through one of our links.
When it comes to feeding our beloved cat companions, it can be tough to choose the best cat food brand, with all the available options in the market. Purina Pro Plan and Friskies are both popular options. However, there are distinct differences between the two.
Purina Pro Plan is like a fancy meal, where your cat can feast on premium and quality ingredients. For your cat, this means they get advanced nutrition and specialized formulas that meet their specific needs.
If you are seeking a cost-effective option with various textures and options, Friskies can be thought of as the comfort food for your pet. Both brands have distinct characteristics, and it's up to you to decide which best fits your furry companion.
Purina Pro Plan vs. Friskies Overview
Purina Pro Plan and Friskies are both cat food brands produced by Nestle Purina Care. However, they target different consumer groups.
Marketed as a premium brand, Purina Pro Plan is made with high-quality ingredients formulated to meet specific nutritional needs. On the other hand, Friskies is a cost-effective brand, offering lower-priced options with lower-quality proteins.
Image
Product
Detail
Price

Purina Pro Plan

Premium brand
Made with high-quality ingredients
Formulated to meet specific nutritional needs

Price

Friskies

Cost-effective brand
Offering lower-priced options
Lower-quality proteins.

Price
Purina Pro Plan
Purina Pro Plan is a brand that produces premium cat food. It was first introduced in the 1930s and has undergone innovations and changes through the years. Today, with a team of scientists, nutritionists, and veterinarians, they're committed to providing advanced nutrition for pets.
The brand offers a wide variety of wet and dry food options, supplements, and snacks. Some popular products within the Purina Pro Plan brand include Pro Plan Focus, Pro Plan Savor, and Pro Plan Prime Plus.
Recommended: Friskies vs. Special Kitty head-to-head comparison
Purina Pro Plan emphasizes the importance of using high-quality meat sources, such as real meat and fish. They provide a wide range of options designed to provide the necessary nutrition for cats of different life stages.
They also offer varieties for cats with dietary preferences, like grain-free, real meat, and high protein options. Additionally, they offer formulas focused on enhancing and maintaining your cat's overall health, including weight management, allergen management, or hairball control.
Purina Pro Plan has earned recognition from pet owners and veterinarians alike. Based on the feedback of previous buyers, Purina Pro Plan has helped improve the overall health and well-being of their pets.
Some reviewers note that the brand can be more expensive than others, but the cost is worth the benefits it provides for their pet's health.
With the number of products the line has, finding the most suitable product for your cat can be challenging. Luckily, Purina Pro Plan's Find Your Formula tool can assist you. By answering a few questions, you'll be recommended products tailored to your pets' needs.
Here are some reasons why Purina Pro Plan might be a suitable choice for your cat:
Purina Pro Plan offers a range of formulas for cats at different life stages. Additionally, they also have options to address specific health concerns.
The brand uses only all-natural ingredients, which they believe will enhance and maintain your pet's overall health and well-being.
If your cat has food allergies and sensitivities, Purina Pro Plan makes it possible to find a safe option with its diverse range of formulas.
Since Purina Pro Plan is a premium brand, it's generally more expensive than your regular cat food. If you don't mind spending more, this would be a great cat food option.
Friskies
Friskies was launched in the 1930s and has built its reputation for being a brand of cat food that's both affordable and readily accessible.
Over time, Friskies has also expanded its product line to introduce new formulas that adapt to the evolving needs of cats. They offer a wide range of wet and dry food choices like real meat, filets, and shredded blends.
Related: The best low sodium cat food on the market
Additionally, they're also known for providing a variety of flavors and textures that appeal to cats with varied food preferences. Aside from that, they have various formulas intended for your pets of different life stages.
Many customers appreciate the variety of flavors and textures the brand offers. Some have reported that the products are made with low-quality ingredients. Others were concerned that some of the protein sources are mainly by-products.
Here are some reasons Friskies might be good for your cat:
If your cat doesn't have any specific dietary restrictions, Friskies offers a straightforward selection of options.
Friskies is a widely-known brand and may already be a familiar choice for many cats.
Your cat doesn't have allergies or dietary requirements. Friskies is a suitable option for your cat if it can tolerate a variety of ingredients without triggering an allergic reaction.
For budget-conscious pet owners, Friskies is a budget-friendly option for cat food.
What Are The Similarities Between Purina Pro Plan and Friskies?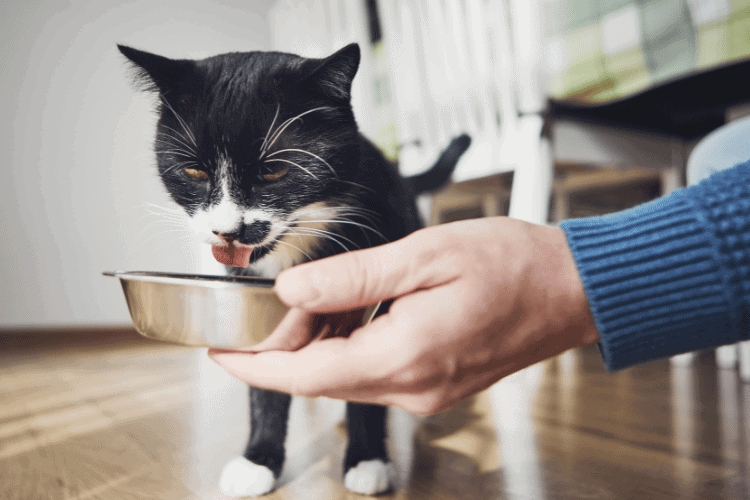 The similarities between these products include:
They offer a wide range of dry and wet food options.
Their products can be easily found in many major retailers, grocery stores, and pet stores.
Both brands provide food choices tailored for different life stages and nutritional requirements.
They offer different textures and flavors for varied taste preferences.
What Are The Differences Between Purina Pro Plan and Friskies?
These two products differ in the following ways:
Quality of ingredients: Purina Pro Plan is recognized for using all-natural and high-quality ingredients in their formulas. Friskies, on the other hand, has been criticized for using low-quality ingredients.
Price point: Compared to Friskies, Purina Pro Plan is typically more expensive.
Formulas customized to meet specific requirements: Purina Pro Plan offers a wide range of formulas for specific life stages, health conditions, and dietary preferences. Conversely, Friskies has fewer options available.
Transparency: Purina Pro Plan has been commended for being more transparent about the source of its ingredients. On the contrary, Friskies has met criticism for the lack of transparency.
Recommended: Supreme Source cat food full review
Key Features Comparison
| | | |
| --- | --- | --- |
| Feature | Purina Pro Plan | Friskies |
| Quality of ingredients | High-quality natural ingredients | Ingredients may contain by-products and fillers |
| Price point | Higher price point | Budget-friendly |
| Variety of textures and flavors | Wide range of available textures and flavors | Wide range of available textures and flavors |
| Availability | May have limited availability | Widely available |
| Availability of options for specific dietary needs | Wider range of options | Limited options |
| Formulas for different life stages | Formulas are available for kittens, adults, and seniors | Formulas are available for kittens, adults, and seniors |