Disclaimer: Some of the links in this article may be affiliate links; we will earn a commision, at no additional cost to you, if you make a purchase through one of our links.
As a cat parent, the struggle of providing your furry friend with nutritious, high-quality food is real. You'll want to ensure they're getting the nutrition they need while enjoying it, and that's easier said than done.
With that in mind, you better buckle up because finding a brand that your cat likes might take you some time. They're always picky, right?
While there are plenty of cat foods on the market, we're writing this Supreme Source Cat Food review here, so you can decide whether the brand is worth your money.
Supreme Source Cat Food Review Summary
From grain-free options to a wide range of life-stage options, Supreme Source is an ideal pick for cat owners looking for a healthier meal. The brand offers a variety of flavored dry food options that can be used as treats as well.
The best thing about Supreme Source is that the ingredients are 100% natural. Because some cats might have food sensitivities, they also have a line of grain-free options.
Key Features of Supreme Source Cat Food
First things first, before we dive into the pros and cons, let's look at the features of Supreme Source.
All Natural Ingredients
When it comes to feeding your beloved feline friend, it's important to know what's going into their food. And that's where Supreme Source Cat Food comes in handy with its all-natural ingredients and mouth-watering flavors.
No artificial colors, preservatives, or flavors here. Just pure, wholesome, and natural ingredients. You and the cat have nothing to worry about.
Think about it, no mystery chemicals or ambiguous components like other cat foods. Your cat will be able to taste the difference, and you'll feel it in their happy purring.
Related: Forever Pals Cat Food Review
Alternative Source of Carbohydrates
Grain-free Supreme Source foods use alternative sources of carbohydrates, such as sweet potatoes or peas, which can provide the necessary energy for your cat without the risk of triggering an allergic reaction. Nobody wants that.
Additionally, grain-free products are often low in carbohydrates, which can be beneficial for cats with certain health conditions such as diabetes or obesity.
Another benefit is that they often have a high protein content, which is essential for maintaining a healthy diet for cats as they're obligate carnivores. This can help support their strong muscles and boost their immune system.
Fruits and Vegetables
Supreme Source cat food contains a blend of fruits and vegetables to help support digestive sensitivity and provide a natural source of antioxidants.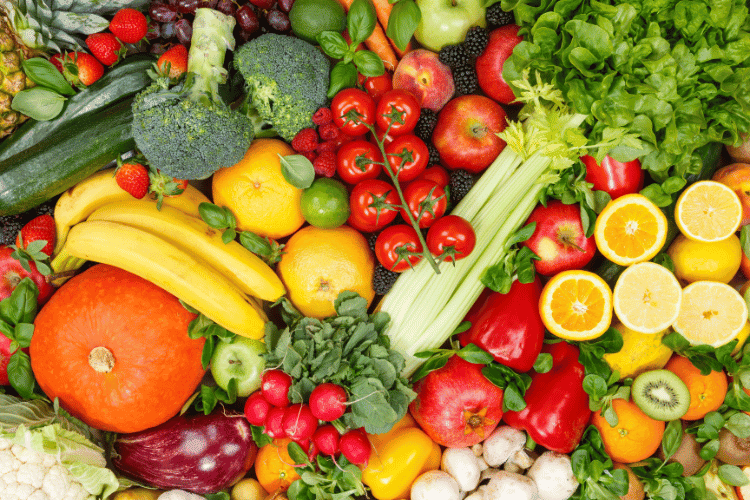 Essential Fatty Acids
Essential Fatty Acids or EFA play a crucial role in various bodily functions, including cardiovascular functions and immunity.
Unfortunately, cats can't produce these acids on their own, and they need them to survive. Luckily, some foods are high in EFA, and Supreme Source chose their flavors wisely to provide the cats with the amount they need.
While it sounds ideal that your cat can have salmon, chicken, or whitefish for lunch and get the EFA it needs, it'll sound even better to know that Supreme Source Cat Food is made with 30% real meat.
Vitamins and Minerals
Supreme Source Cat Food is formulated to provide all the essential nutrients, vitamins, and minerals a cat needs to maintain good health. These include vitamins A, D, and E, as well as important minerals, including 1.1% calcium, 0.9% phosphorus, and 0.6% potassium.
Daily Feeding Amount
The daily feeding amount for cats differs based on their age because their needs change as they grow. While adult cats need less energy and less protein and fat, kittens have a higher energy requirement to keep jumping around and being cute!
Adult Cat
Once or twice a day should be sufficient for adult cats. Supreme Source Cat Food can be fed dry or with added water for cats that struggle with chewing dry food.
Kittens
1.5–4 months: About half a cup for every two pounds of body weight.
4–7 months: Around ⅓ cup for every two pounds of body weight.
7–12 months: Approximately a quarter cup for every two pounds of body weight.
Nursing or Pregnant Female
Supreme Source offers vital nourishment for females going through pregnancy and breastfeeding. During lactation, food consumption may significantly increase to double or even quadruple, and Supreme Source contains all the nutrients these cats need for this phase.
Pros
Made with high-quality, natural ingredients
Free from artificial colors, flavors, and preservatives
No common allergens like corn, wheat, or soy are present.
Grain-free options available for cats with food sensitivities
Cons
A bit more expensive than other brands
Tends to run out of stock due to the increasing demand
Related: Pure Harmony cat food detailed review
Rating
Ease-of-Use: 4/5 – The packaging is easy to open, and the food is easy to serve.
Features: 5/5 – The brand offers options for cats with food sensitivities.
Value for Money: 4.5/5 – The brand may be a bit more expensive, but you're getting high-quality ingredients.
Alternatives for Supreme Source Cat Food
This brand also uses high-quality, natural ingredients and has a variety of grain-free options as well.
Yet, unlike Supreme Source, it does not contain fruits and vegetables.
Related: The ultimate Naked Essentials cat food review
Like Supreme Source, Hill's Science is an all-natural cat food rich in vitamins. However, it's quite challenging to find and may be expensive for some users.
Also check: Royal Canin Ultamino Alternatives
FAQs
Is Supreme Source Cat Food grain-free?
Yes, they offer a line of grain-free foods for cats with food sensitivities.
Is Supreme Source Cat Food made with natural ingredients?
Yes. They take great pride in using only premium, natural ingredients.
Is Supreme Source Cat Food AAFCO approved?
Yes, all their products are AAFCO approved.
The Final Verdict
When you choose Supreme Source Cat Food, you're choosing a product that isn't only good for your cat, but also environmentally smart.
With natural ingredients, you can feel good about supporting sustainable farming practices and reducing the use of artificial chemicals in the food industry.
So, if you're on the look for a cat food option that's not only delicious but also nutritious and sustainable, Supreme Source Cat Food is the way to go!