Disclaimer: Some of the links in this article may be affiliate links; we will earn a commision, at no additional cost to you, if you make a purchase through one of our links.
Cats who suffer from anemia, blood loss, or underlying disease require the addition of iron-rich foods to their diet. Much like vitamins A, D, and E, iron is essential for a cat's growth. This article discusses everything you need to know about high iron cat foods, including things to look for when buying iron-rich cat foods. Let's dive right in!
In a hurry? Here are our top picks:
| Image | Product | Details | Price |
| --- | --- | --- | --- |
| | Acana Cat Premium Dry Cat Food | Best Overall | Check Price |
| | Blue Buffalo Wilderness Wet Cat Food | Runner-Up | Check Price |
| | Purina ONE Tender Selects Blend Dry Cat Food | Budget Pick | Check Price |
Top 3 Iron-Rich Cat Food Brands You Can Buy Today
As follows are some of the best high-iron cat foods available for purchase, based on popularity, ingredients, and product nutrients.
1. Acana Cat Premium Dry Cat Food – Best Overall
The Acana Cat Food is made with four varieties of meat, including free-run chicken, turkey, herring, and quail, in addition to eggs. The ingredients used are supplied by only the most trusted regional farms, ranches, and waters, so quality is guaranteed with every bag.
What I like most about this product is that it contains all the essential vitamins and minerals needed for a healthy cat immune system. It contains iron-rich superfoods as well, including omega-3 and omega-6 fatty acids, cranberries, heart, liver, and more.
Save 35% on All Pet Supplies from Chewy
You will also get $20 off your first order on Chewy (plus free shipping). I personally think Chewy provides the best prices and offers, especially when it comes to my regular pet supply needs.
Since this product contains 100% natural ingredients, you won't have to worry about artificial colors, preservatives, or flavors. Plus, Acana has up to 10 different recipes to suit your cat's taste and preference.
For iron-deficient cats, I recommend 'First Feast' and 'New Wild Atlantic' as they contain 70-75% animal ingredients.
Pros
Real, high-quality animal protein
Locally sourced
Rich in minerals and vitamins
Doesn't contain artificial ingredients
Cons
Contains a fair chunk of fruit and vegetables (30%)
2. Blue Buffalo Wilderness Wet Cat Food – Runner-Up
Blue Buffalo Wilderness is a high-protein cat food that's available in salmon, turkey, duck, and chicken variations, all of which are high in iron.
This cat food is 100% grain-free and made with only the finest natural ingredients, which is ideal for finicky cats and cats with allergies and sensitive stomachs.
It's also enhanced with a variety of vitamins and minerals, including omega-3 fatty acids, potassium, and B-vitamins.
Depending on the flavor you choose, Blue Buffalo comes in meaty morsels, tender flakes, or minced cuts.
Pros
High-quality, all-natural ingredients
Made without wheat, soy, corn, and artificial products
Decent flavor variety
3. Purina ONE Tender Selects Blend Dry Cat Food – Budget Pick
Purina is one of the most popular pet food companies in the world, and for good reason. Along with consistently high-quality food and care products, Purina makes stuff that cats actually want to eat.
The Purina ONE Tender Selects comes in two options: salmon and chicken. Both are grain- and filler-free, and contain healthy hydration to formulas to prevent diarrhea and constipation.
On top of that, the Purina ONE is filled with vitamins, minerals, and nutrients. Therefore, it's suitable for iron-deficient cats and cats with sensitive systems.
Pros
Palatable flavors
Made with real fish and poultry
Doesn't contain artificial colors, flavors, or preservatives
Has guaranteed levels of probiotic bacteria
Cons
Contains several plant proteins
Things to Look For When Buying High Iron Cat Food
Iron-rich cat foods are almost always readily available online and in supermarkets. There are so many brands to choose from, making it a bit of a challenge when selecting the right one for your cat.
To help you with the dilemma, here some of the key factors to consider when choosing iron-rich cat foods:
Ingredients
Cat foods that contain turkey, liver, tuna, pork, and chicken are fantastic choices for an iron-deficient cat. Fresh fish or meat should be the first ingredient listed on the package, followed by concentrated meat meals.
Try to avoid cat foods that include added sugars, by-products, and chemical preservatives such as ethoxyquin, propyl gallate, BHA, and BHT. Avoid unnamed meat ingredients and anything that contains artificial food flavoring and colors.
Apart from the above-mentioned main ingredients, make sure that the cat food you're buying also contains an array of other nutrients to keep them in tip-top shape. This includes fats, calcium, and vitamins A, B, D, and E.
Nutrition Facts Information
Iron-deficient cats need to eat food with a protein content of at least 25-30%. The higher, the better.
Taurine, an amino acid that aids in proper digestion, heart muscle function, and vision, should be listed as at least 35-56 mg for an adult cat. Cats also need about 20-24% of fat in their foods.
Carbohydrates are an ingredient often found in cat foods. However, since cats are obligate carnivores, they have no biological need for carbohydrates.
Corn, grain, and wheat are used as cheap fillers to mass-produce cat food, so it might be best to avoid cat food with these ingredients.
The total carbohydrate count in cat food shouldn't exceed 10-15%.
Source
Reputable cat food manufacturers always state the source of their ingredients. Cat foods with the words "grass-fed," "free-range", and "organic" guarantee the safety of the product.
Well-known pet food companies such as Blue Buffalo, WellPet, and Purina regularly go through routine checks to make sure the food they're producing is safe and hygienic. Stick to US-based companies, just in case.
Digestibility
Iron-deficient cats often suffer from diarrhea or constipation. We don't want to make it worse by giving them difficult-to-digest cat food.
The digestibility of a food refers to how much of the nutrients are absorbed by the cat's body.
Low-quality ingredients such as fillers, byproducts, and artificial preservatives aren't easily digestible. In fact, these ingredients can block the digestion of the "good" ingredients found in the product.
As such, try to look for high-quality, moisture-rich foods to help your cat absorb and digest the food properly.
Added Health Benefits
As cat owners, we only want the best for our darling furry friends. High-quality cat foods that contain additional health benefits in the form of supplements and superfoods will help your cat look and feel like a million bucks.
Apart from iron-rich proteins, search for cat foods that contain some of the following:
Omega fatty acid-rich foods (eg. salmon oil, soybean oil, and flaxseed)
Probiotics and prebiotics (eg. dried Lactobacillus Plantarum and dried Enterococcus Faecium, chicory root extracts)
Dietary fibers (eg. tomato pomace)
Glucosamine and Chondroitin Sulfate
Superfoods (eg. cranberries, spinach, broccoli, banana)
Top Brands Offering Iron-Rich Cat Foods
The pet food industry is extremely competitive. There are hundreds, if not thousands, of different cat food brands out there, so consumers often have a tough time deciding which company they like best.
As follows are some of the best iron-rich cat food brands on the market, based on customer reviews, popularity, and reputation!
Purina
Purina, also known as Nestlé Purina Petcare, is an American pet food manufacturer that offers a huge array of cat food options. It's affordable and widely available, making it among the most favored brands of the pet care industry.
Blue Buffalo
Blue Buffalo is often dubbed as the #1 best-selling natural pet food in most Top 10 lists.
This is primarily because the company never uses by-product fillers, artificial flavors, and preservatives in its pet foods. It would instead opt for different high-quality ingredients that are proven to be beneficial for cats.
American Journey
American Journey is relatively new in the pet food industry, having only been launched in 2017. It's one of Chewy's in-house brands, a massive pet product retailer that's also owned by PetSmart.
Due to its high-quality ingredients and decent product variety, American Journey has steadily been growing in popularity. Moreover, the company is committed to never making use of filler ingredients such as soy, wheat, and corn.
Frequently Asked Questions
Read on to know more about high-iron cat food and everything related to it in the section below!
What are the best iron supplements for cats with anemia?
Iron supplements come in the form of capsules, tablets, or liquid. Three of the best iron supplements for cats with anemia include:
Liqui-Tinic features a palpable formulation that not only supports anemic cats and dogs, but cattle, horses, and swine, as well. It contains a healthy dose of iron, B-complex vitamins, liver, and amino acids.
The recommended dosage is 0.5ml for cats weighing up to 3lbs, 1ml for cats over 3lbs, and 1tsp for cats weighing over 20lbs.
Nutrived B-Complex with Iron is another great iron supplement that contains high potency B vitamin, iron, copper, and liver oils. This supplement can be taken orally or through an intravenous needle. Dosage information is written on the product's label.
Pfizer Animal Pet-Tinic is an iron supplement with copper, iron, and five other essential vitamins (niacin, riboflavin, thiamine, vitamin B6, vitamin B12) as its ingredients. Due to its meat-like flavor, it's quite easily palatable.
How to treat anemia in cats naturally
There are several ways to treat anemia in cats. Cats with severe anemia may require a blood transfusion from a donor cat. In less severe cases, a combination of iron-rich diet, supplements, and medication works wonders for an anemic cat.
Conclusion: The Best High in Iron Cat Food
In terms of ingredient quality, iron content, and recipe, my pick for the best high-iron cat food is the Acana Cat Premium Dry Cat Food.
It's a great choice for finicky cats because of the wide variety of options it offers. Plus, it comes with all the essential vitamins and minerals your cat needs for a healthy, long life.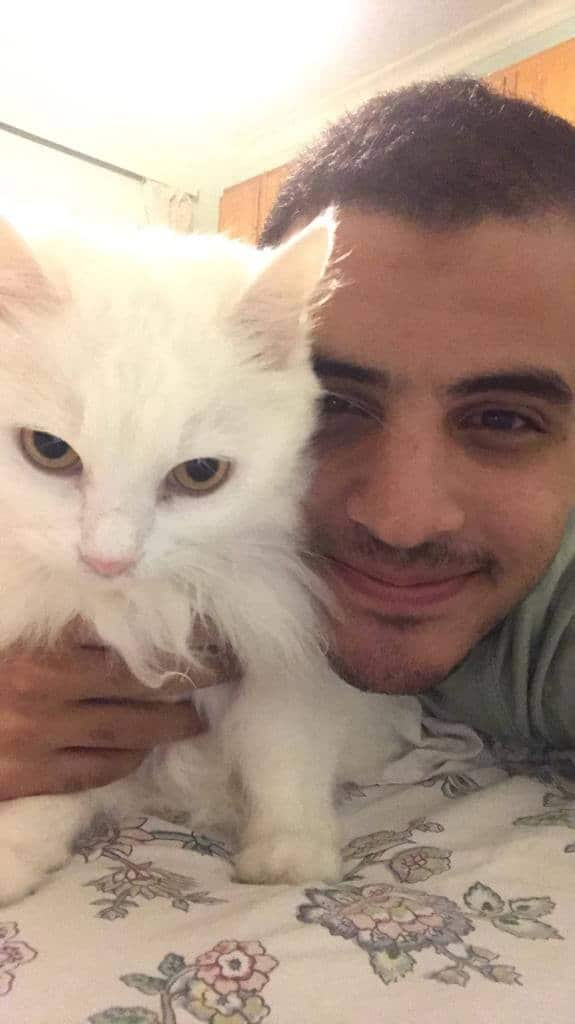 I've been living with cats since 2008 and I can confidently say I have more feline friends than humans lol. I currently live with 5 cats in different life stages; two of them are less than one year old, one is 2-ish years old and the oldest two are 9-ish years old. I've developed a strong bond with cats over the years and I'm eager to share my experience through this blog. You can learn more about my cats here.