Disclaimer: Some of the links in this article may be affiliate links; we will earn a commision, at no additional cost to you, if you make a purchase through one of our links.
In my Furminator long hair vs short hair overview, you're going to learn all about this grooming tool. You'll also find out which one might be a good option for your pet.
This overview includes the following sections::
Deshedding tips
Various features of the Furminator
Possible risks
FAQs
And more
So, if it's important for you to find the best deshedder for your pet, you'll enjoy this Furminator long hair vs short hair product comparison.
Let's dive right in!
Furminator Long Hair vs Short Hair Overview
The Furminator dog deshedder may just be the most suitable choice for dogs with long coats. This model, as well as the Furminator for cats with long hair, is designed for all pet sizes. You can also opt for a short hair deshedder, which is typically ideal for short-haired dogs and cats, regardless of their size.
| Image | Product | Details | Price |
| --- | --- | --- | --- |
| | Furminator Long Hair | For Cats with Long Coats | Check Price |
| | Furminator Short Hair | For Short-haired Cats | Check Price |
Full Comparison
In my post, I explore the shedding power of each model in more detail. I look at their design, how they work, and what special features they can offer.
Design
All Furminators feature laser-cut steel blades that are durable and well-made. These blades get the job done fast and with the least discomfort for your pet.
Another feature I like is their ergonomic handles. They're designed to provide a comfortable grip and reduce hand fatigue.
Another impressive feature is the Furejector button. When you push down on the button, the teeth slide in, making the hair easier to remove. Plus, it makes cleaning and maintaining the Fruminator quick and hassle-free.
Save 35% on All Pet Supplies from Chewy
You will also get $20 off your first order on Chewy (plus free shipping). I personally think Chewy provides the best prices and offers, especially when it comes to my regular pet supply needs.
Blade Sizes
The difference between each Furminator unit is the size of the blades. Your choice will boil down to the size of your cat or dog.
For dogs, there are three different blade types:
Small blades: less than 25 pounds
Medium blades: between 25 and 50 pounds
Large blades: over 50 pounds
For cats: there are only two sizes to choose from:
Small blades: smaller than 10 pounds
Medium and large blades: over 10 pounds
Another thing you have to think about when choosing a Furminator is the length of the blade teeth. Choosing either short or long teeth depends on the length of your pet's fur.
Furminators for long hair have long teeth. They allow the deshedder to reach deep into the coats and remove loose hair and debris.
Furminators designed for short hair, however, have shallow teeth. These short teeth are perfect for small to medium-sized dogs.
The shorter their hair, the better the shallow teeth will remove loose hair on their upper coat. It also ensures that your dog's undercoat and skin aren't damaged or injured.
Related: Groom Ninja vs SleekEz for Cats
Furminator Long Hair vs Short Hair Pet Types
The Furminator for long-haired pets is designed for hair that's at least two inches long. Some dogs with long hair include Great Pyrenees, Alaskan Malamutes, and Siberian Huskies.
These dogs blow out their coats a couple of times during the year, shedding more than usual. If you have a dog with long hair, vets recommend using the Furminator about once a week to control shedding. Then, for daily use, try a bristle brush or rubber comb to prevent matting and minimize shedding.
As for cats, here are a few breeds known for their luxurious long hair:
American Bobtail
Himalayan cats
Maine Coon
Persian cats
For pets with hair that's less than two inches, go with the Furminator for short hair. Dogs with short hair include Boston Terriers, Chihuahuas, and Beagles.
A couple of short-haired cat breeds include the Bombay cat, the Egyptian Mau cat, and the Siamese cat.
The Risks
Ask any pet owner and they'll tell you how much fur they have around the house, which can drive you crazy after a while! A Furminator is practical and easy to use. Best of all, it can reduce shedding by almost 90%!
Unfortunately, using these handy tools the wrong way can pose a health risk to your pet. For example, if you use a Furminator that's the wrong length and width for your pet, it can harm their skin. You can injure your pet if you brush too deep, use too much effort, or brush too frequently.
Also, if your pet has any wounds or irritated skin, it's better to stop using the Furminator until their skin heals. In fact, you shouldn't brush them at all during this time. Just clean and treat the wound and wait until they completely recover.
FAQs
Here are some frequently asked questions by fellow pet owners.
Q: Can I use a long hair Furminator on a short-haired dog or cat?
A: For best results, make sure you pick the appropriate blade length for your pet. Use shallow teeth on the Furminator for short-haired dogs and cats.
If your pet has long hair, they'll need a Furminator blade with longer teeth. This design helps reach deeper into the fur to remove mats, dirt, and loose hair.
Q: Does the Furminator take off too much hair?
A: The Furminator removes excess, loose hair from the topcoat. It also removes some of the loose undercoat, which allows it to breathe and regulate body temperature.
Q: Does the Furminator remove mats?
A: The Furminator dematter can safely remove matted hair on both cats and dogs. This tool works great for almost all hair types as well.
Just make sure you're using it on dry hair. Using the dematter on wet hair can cause injuries and can make mats worse.
Conclusion
All Furminators work to reduce shedding and remove mats, knots, and tangles in their fur. Knowing which one to choose depends on the hair length and size of your pet.
It's worth mentioning that you should talk with your vet before choosing a Furminator for your pet. Together, you can determine the right deshedder for your pet, as well as how often you can use it.
Hopefully, you've found all the information you've looking for in this Furminator long hair vs short hair face-off.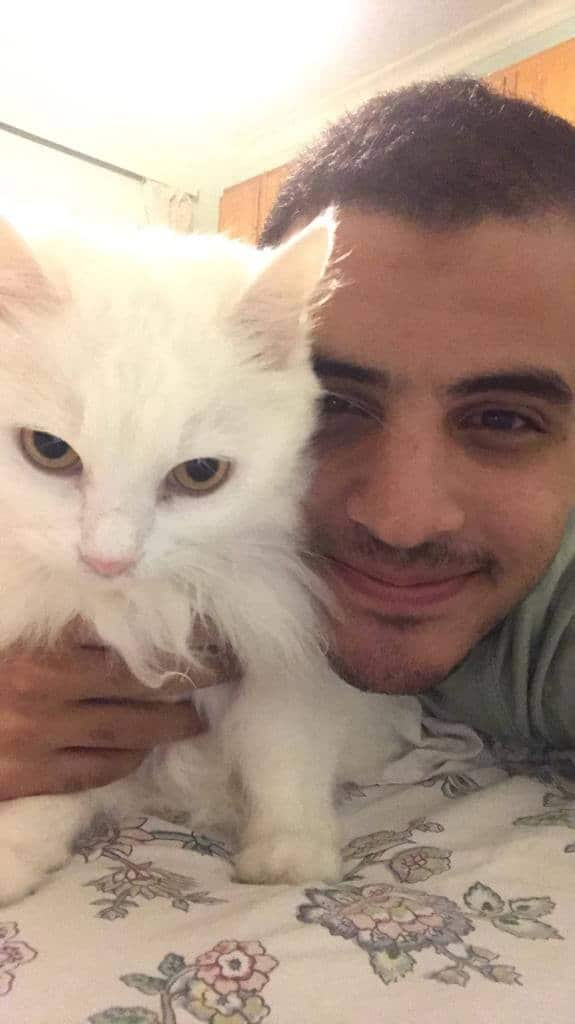 I've been living with cats since 2008 and I can confidently say I have more feline friends than humans lol. I currently live with 5 cats in different life stages; two of them are less than one year old, one is 2-ish years old and the oldest two are 9-ish years old. I've developed a strong bond with cats over the years and I'm eager to share my experience through this blog. You can learn more about my cats here.