Disclaimer: Some of the links in this article may be affiliate links; we will earn a commision, at no additional cost to you, if you make a purchase through one of our links.
Fur parents want the best for their fur babies. Most moms and dads give special attention to the food their cats eat.
If you're looking for cat food that has a minimal amount of phosphorus, this Weruva low-phosphorus cat food review is for you. You see, among the many cat meals Weruva has to offer, this food maker flaunts its Wx Phos Focused for its low phosphorus content.
So, without further delay, let's look at this product and see if it's ideal for your fur ball. Let's go!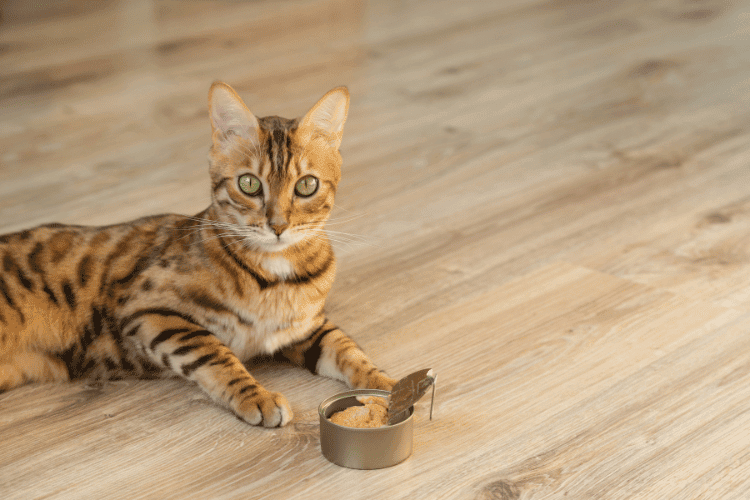 Weruva Low Phosphorus Cat Food Review
Otherwise known as the Wx Phos Focused, the following is an overview of the Weruva low phosphorus cat food. The first column consists of Wereuva's various flavors while the second column is its "As Fed Percentage". It tells you how much phosphorus content each flavor has.
The third column is the "Dry Matter Basis". This one gives you the amount of phosphorus after moisture has been removed. Lastly, the fourth column shows the "mg/100 kcal" which is simply the milligram value of phosphorus in 100 kilocalories of food.
Chicken Purée: 0.072% 0.39% 78
Tilapia and Tuna Purée: 0.058% 0.32% 63
Tilapia and Chicken Purée: 0.053% 0.28% 53
Chicken Gravy: 0.078% 0.42% 81
Chicken in Tilapia in Gravy: 0.064% 0.35% 67
Weruva has been in the cat food-making business since 2006. We can say that this company is no rookie in this field. For the past several years they've been producing different types of cat foods to cater to a wide variety of needs.
One of them is Weruva's low-phosphorus cat food.
Readers Also Liked: Best low sodium cat food on the market
For starters, too much phosphorus intake isn't good for our fur children. In fact, a study conducted by a university in Munich, Germany suggests that food high in phosphorus can have adverse effects on how our cats' kidneys function.
With that in mind, Weruva introduced its Wx Phos Focused—a low in phosphorus yet moisture-rich supplemental cat food. Weruva hopes to help our dear felines prevent contracting and or further developing kidney diseases.
What Are the Pros and Cons of Weruva Low Phosphorus Cat Food?
Let's take a quick look at the pros and cons of Weruva low phosphorus cat food.
Pros
Good for preventing kidney disease
Has several flavors to choose from
Contains a balanced yet complete phosphorus content
Free from emulsifiers, thickeners, as well as gluten and grain
No artificial flavoring
Cons
Doesn't have the needed quantities of protein, carbohydrates, and fat to be considered a complete meal
Some older cats might not like the smell and taste of this food
Key Features
The following are some of the key features of the Weruva low phosphorus cat food. This section will further help you determine if your cat will benefit from it.
1. Low Phosphorus Content and Other Essential Nutrients
Weruva claimed that its Wx Phos Focused food has a balanced and complete phosphorus content according to the standards of AAFCO or the Association of American Feed Control Officials.
As mentioned earlier, this feature helps cats prevent kidney-related issues. Furthermore, this product also has other essential nutrients, such as protein and amino acids for muscle maintenance.
Must Read: the best low-phosphorus cat foods on the market now
2. Available in 5 Flavors
Weruva knows that cats differ in food preferences. That said, this food maker designed this low-phosphorus food to satisfy the taste buds of various felines by having five different flavors.
Despite that, we've discovered that older cats aren't too happy with the flavor. Well, it's natural for senior felines. That said, you can try warming the food a bit before serving it. This might help your baby give this Weruva food a shot.
3. Free From Health-Damaging Additives
The Weruva Wx Phosed Focused is free from health-threatening additives known as carrageenans. The consumption of these food add-ons, especially for a long period, can cause our cats' digestive systems to get inflamed.
Food manufacturers use carrageenans only as a thickener as it has no nutritional benefits. So, there's nothing to worry about if your cat food doesn't have them.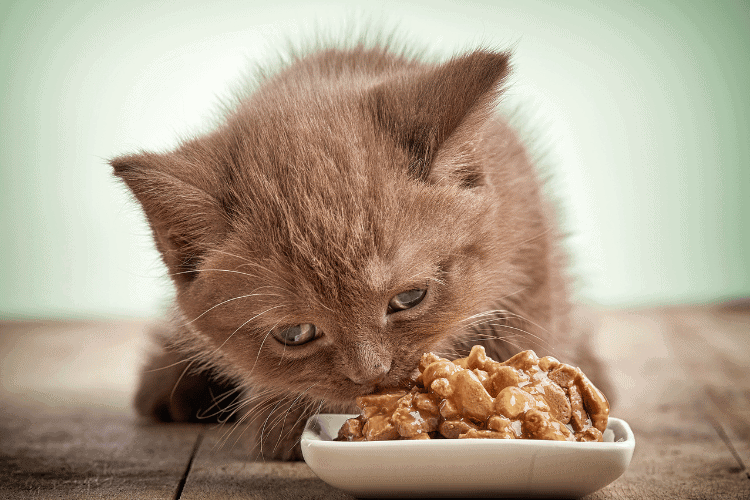 Rating the Weruva Low Phosphorus Cat Food
Read on to find out how we scored four of the major aspects of the Weruva low-phosphorus cat food.
1. Ease-Of-Use (4 Out of 5)
Since Weruva's Wx Phos Focused is designed for intermittent diets, it's better to seek the assistance of a veterinarian. Your pet doctor's advice will help you integrate this food into your fur baby's diet.
2. Features (5 Out of 5)
We believe that this offering by Weruva has a lot to give other than having a low phosphorus content. Together, with the absence of harmful additives as well as its many flavors, this cat food deserves a 5-out-of-5 score.
3. Customer Service (5 Out of 5)
It's commendable that Weruva included a detailed FAQ section on their official website. What's more is that you can contact them in different ways, such as by phone, email, and snail mail.
This confirms that Weruva is customer-centric.
Related: The Best z/d Cat Food Alternatives
4. Value for Money (5 Out of 5)
It might not be a prescription veterinary meal; however, fur parents who prefer low-phosphorus cat foods with additional nutritional benefits will find this product is worth every penny. We saw earlier what our cats can get from it.
Weruva Low Phosphorus Cat Food Alternatives
Needless to say, this food is designed for cats with kidney issues because of its low phosphorus content. Like the Wx Phos Focused, this product by Dave's Pet Food is for supplemental feeding only. It has one flavor which is chicken liver.
Apart from having a low phosphorus content, the Forza10 Active Kidney Renal Diet likewise is low in sodium. It has 6 fatty acids as well as Omega-3. This cat food is available in salmon flavor and you can serve it regardless of your cat's age.
Recommended: Our full Pure Harmony cat food review
Final Verdict
Based on what we've seen in this Weruva low phosphorus cat food review, this product has what it takes to help prevent the development of kidney disease. Furthermore, its many variants make it highly probable that your cat will like one of its five flavors.
Likewise, we discovered the need for the doctor's advice to fit this food into your fur baby's diet. However, the time you'd spend in your vet's clinic is nothing compared to the health and safety of your fur baby.