Disclaimer: Some of the links in this article may be affiliate links; we will earn a commision, at no additional cost to you, if you make a purchase through one of our links.
Phosphorus is one of the essential elements in a healthy cat's diet. However, when cats start to age, their kidneys start to slow down, which makes phosphorous management and excretion a lot slower.
This leads to the accumulation of these salts, creating serious kidney stones that worsen the kidney's health. To avoid that, you need cat food options that contain lower amounts of phosphorus, and that's where this article comes in handy!
Today, we'll walk you through a brief guide with everything you need to know so that you can buy the best low phosphorus cat food for kidney disease. Let's dive right in!
In a Hurry? Here's a summary of our top picks:
| Image | Product | Details | Price |
| --- | --- | --- | --- |
| | Hill's Prescription Diet k/d Wet Kidney Care Cat Food | Best Overall | Check Price |
| | Purina Pro Plan Veterinary Diets NF Kidney Function Early Care Feline Formula Adult Wet Cat Food | Runner-Up | Check Price |
| | Forza10 Wet Cat Food Kidney RENAL ACTIWET with Lamb | Budget Pick | Check Price |
The 4 Best Low Phosphorus Cat Food for Kidney Disease
Kicking off the list with one of the best options on the market if you're looking for a formula with incredibly low phosphorus, standing at a maximum of 0.32%
The k/d Kidney care formula from Hill's Prescription Diets has been going strong for several decades, helping thousands of cats with health problems to achieve a better quality of life while tasting great.
The formula is made so that it's easily digestible for cats with digestive problems. It contains various essential amino acids that are ready to be directly absorbed instead of complex proteins that are harder to digest.
The only problem with this prescription food is that it's a bit pricier than other options on the market, but most cats love its taste over other formulas. The k/d formula is also available in the form of dry food kibbles.
Pros
Available in a variety of flavors to suit different cat appetites
Rich in essential amino acids to maintain a healthy muscular structure
Easy to digest
Related: Alternatives to Hill's Prescription diet k/d
If you're looking for a formula that is similar to Hill's Prescription Diet's k/d but is relatively more affordable this one should work for you.
Purina Pro Plan is specifically designed for cats that are new to kidney problems, so they don't make drastic changes to the regular cat's diet. This helps in maintaining the palatability of the formula when compared to others on the market.
The kidney-care formula also has a controlled level of sodium and adds extra vitamins and potassium for a healthier renal system. The phosphorus in this formula is about 0.21% of the daily requirements. It's also available in dry form for cats that prefer dry kibbles.
One thing you should know about this formula is that it's a prescription-only formula. But since the cat is already prescribed a kidney-care diet, this shouldn't be a problem.
Pros
Highly affordable formula
Developed by highly experienced veterinarian nutritionists
Packed with vitamins and potassium to improve kidney functions
Cons
The calorie-dense formula makes it unsuitable for overweight cats
Royal Canin is another veterinary diet giant that produces specialized food formulas for cats with kidney disease.
The Renal Support D formula is specifically designed so that it's "Delectable", hence the name. This means that it contains various appetite stimulants to encourage your cat to eat it and enjoy its flavor.
The formula is also high in calories, so you won't need to top it up with additional meals that are high in phosphorus in order to meet the daily energy requirements.
In addition to its low phosphorus, the formula is enriched with various micronutrients, such as vitamins and fatty acids as well as the targeted levels of healthy proteins to maintain the cat's muscles.
Pros
Packed with appetite stimulants and made from chicken by-products
Suitable for all cat breeds
Rich in micronutrients and antioxidants
Cons
The recipe changed recently, so some cats may need time to get used to the new flavor
Lastly, if you're looking for a formula that is both low in phosphorus and low in protein for advanced cases of kidney diseases, you should keep the Forza10 Nutraceutic ActiWet in mind.
The most unique aspect about the company is that the digestible protein used in the formulas comes from lamb that is raised in Iceland and New Zealand, giving the food an unmatched taste!
The formula is noticeably high in omega 3 fatty acids and has no artificial compounds, such as preservatives, additives, and genetically modified products.
The formula is also free of corn and soy products, which can cause some allergy problems for some cats. Moreover, this formula has the lowest phosphorus content of all the products on the list, which can go as low as 0.13%.
The only drawback of this formula is that the palatability of the food varies from one cat to another. Although the majority of cats enjoy the taste of this food, a few of them may not like it, so your cat has to try it for itself.
Pros
The formula is free from preservatives and artificial additives
Noticeably rich in fatty acids like omega-3
Ideal for cats that need a low protein diet as well
Cons
Not all cats will like its taste
Relationship Between Phosphorus and Kidney Problems in Cats
According to a German 2018 study regarding renal health in cats, cat food that is high in phosphorus and exceeding the daily requirements of phosphates is directly associated with kidney damage and affecting its functions negatively.
The reason behind these findings is that phosphorus is a minor element in the composition of kidney stones (calcium phosphate makes up to 30% of kidney stones composition while the rest is made of calcium oxalate).
On the other hand, it was found that limiting the dietary intake of phosphorus in cats suffering from kidney diseases effectively reduces the stress and workload on kidneys, which helps in slowing down the progression of kidney damage and improving the cat's quality of life.
How to Tell if Your Cat Have a Low Kidney Health
Kidneys are responsible for a lot of vital processes in the cat's body, such as the filtration of the blood from toxins, excess minerals, and wastes. When a cat is suffering from kidney disease, those functions will be impacted.
Such a disease can be diagnosed by the vet through the testing of urine analysis, blood pressure, and blood chemistry profile. However, there are some symptoms that will help you tell if your cat is having a kidney problem, such as:
Irregularities in urination, such as being frequent or outside the litterbox.
The cat empties its water bowl much quicker
The urine becomes cloudy or bloody
Ammonia-like breath
Lethargy and general weakness
Urinary tract infections due to weakened kidney immunity
Dehydration that leads to constipation and dry fur coat
Darkening in the mouth
What to Look for While Buying Low Phosphorus Cat Food for Kidney Disease
There are plenty of low phosphorus cat food options on the market. While this gives you a variety of choices, picking the ideal one for your kitty might be a little confusing.
In this section, we'll help you figure out the key aspects to consider while choosing a low phosphorus cat food for your senior cat.
Wet Food vs. Dry Food
In normal situations, choosing between wet and dry food depends on the cat's preferences. But as previously mentioned, cats with kidney problems are more likely to suffer from dehydration problems than healthy ones.
To help your cat stay hydrated, it's recommended by vets to put your cat on a wet food diet.
However, if your cat is used to eating dry kibbles, there are plenty of dry food formulas with low phosphorus content to help you ease the transition.
The Quality of Proteins Used
Proteins vary in terms of quality, as some of them are easier to digest than others. Low-quality proteins take longer to digest and produce more toxic wastes that stress the kidneys.
For that reason, you should either opt for a low protein, low phosphorus formula or get a low phosphorus cat food with high-quality protein in the form of essential amino acids.
Phosphorus Content
According to the American Association for Feed Control Official (AAFO), a healthy cat that consumes 1,000 calories a day needs 1.25 gm of phosphorus for maintenance and 2 gm to grow.
However, if a cat has a kidney problem, the formula needs to have as little as 0.3% to 0.6% of the daily requirements of phosphorus.
Sodium and Micronutrients Content
A low phosphorus diet is essential for cats that have kidney diseases, but it's not enough on its own. In addition to phosphorus, you also need to keep an eye on the levels of sodium as well as crude protein in the food.
Luckily, most kidney care formulas on the market will also have little to no sodium added.
On the other hand, the food needs to have a relatively high concentration of potassium because it replaces sodium in the blood, which helps in expelling it out of the body and reducing sodium content.
Additionally, make sure that the formula also contains a healthy dose of all the necessary micronutrients for a healthy diet, such as vitamins, antioxidants, and healthy fatty acids like omega-3.
Palatability and Taste
This one comes down to the cat's personal taste, as every cat here is different. Make sure to try out different flavors of the formula and notice the ones that your cat likes the most.
Variation of the meals is the key to encouraging the cat to eat its food and improve the cat's quality of life.
Best Low Phosphorus Cat Food Brands
Let's have a quick look at the most popular brands that make low phosphorus food for cats that suffer from kidney diseases.
Hill's Prescription Diet
Hill's Prescription Diet is among the oldest pet food manufacturers on the market. The company was launched in the late 1930s by Burton Hill and Dr. Morris in Kansas, U.S.A.
The company was among the first in the world to introduce specialized formulas and diets that are designed for pets suffering from nutrition problems.
The Prescription Diet line was first produced in the early 1950s, which means that Hill has over 70 years of clinical experience regarding dietary formulas. Most kidney care formulas produced by hill are included in their k/d subcategory.
Purina
Purina is the first company in the world to produce animal food. However, they entered the specialized food formulas in the early 60s with the Purina Cat Chow, which saw a huge success.
The company was acquired in late 2001 by Nestle and is currently known as Nestle Purina PetCare.
One of the most characteristic features of Purina is having a wide market with a huge variety of products. Their prescription diet food both tastes good and contains controlled levels of micronutrients.
Royal Canin
Royal Canin was launched back in the 1960s by Jean Cathary and was acquired in 1990 by a French conglomerate but remained in business.
In addition to prescription food, Royal Canin also makes a huge range of normal cat food, wet and dry.
Forza10
Forza10 is one of the pet food manufacturers that focus greatly on the quality and taste of the food, making it a popular choice among picky eaters from cats and dogs.
The company was founded in 1995 in Italy by Dr. Sergio Canello and pet food expert Gianandrea Guidetti.
FAQs
Will low phosphorus food cure my cat of kidney disease?
This depends on the nature of the kidney disease that the cat has. While there are many renal and urinary tract diseases, the most common ones are kidney stones and kidney failure.
Luckily, kidney stones are usually curable, which happens either through passing the kidney stone through urine or by surgical intervention and a proper kidney-care diet.
On the other hand, kidney failure is categorized into two types, which are acute and chronic. Acute kidney failure is usually manageable with early intervention and the introduction of a mineral and protein-controlled diet.
In the majority of cases, senior cats will suffer from chronic kidney failure, which is irreversible. However, switching to a kidney care formula with low phosphorus, sodium, and digestible proteins can improve their quality of life and help them live comfortably for many years.
What are the complications of kidney diseases in cats?
Chronic kidney disease develops over a long period of time, and since the cat's kidneys are responsible for a wide range of vital operations, the lowered functionality of the kidneys will heavily affect other systems of the body.
For instance, the increased sodium retention in the body will consistently raise blood pressure, leading to hypertension.
If the blood pressure remains high for a long time, it'll start causing damage to various body organs, including the kidneys themselves, which worsens the case of kidney disease.
If the chronic kidney disease is left untreated in cats, it may lead to some serious complications, such as:
Is a vet's prescription necessary before a cat consumes this kind of food?
The answer to this question depends on the type of cat food your cat is going to consume. For example, some formulas are relatively low in phosphorus but not to the point that they require a vet's prescription.
This is because they're considered specialized cat diets but not prescription diets. The Forza10 Nutraceutic ActiWet Cat Food is an example of a non-prescription low phosphorus cat food that you won't need a prescription for.
On the other hand, prescription diets aren't sold commercially and will require a vet's and cat's information to verify the prescription before buying them. This includes Purina Pro Plan NF Kidney Function and Royal Canin Veterinary Diet Renal Support.
Conclusion: The Best Low Phosphorus Cat Food
There you have it! A complete guide with everything you need to know before buying the best low phosphorus cat food for kidney disease!
Although making such a change in your cat's diet can be a bit challenging at first, it's well worth the effort, as it'll help in alleviating the stress on your cat's kidneys and therefore improve their quality of life.
The ideal low phosphorus cat food should contain high-quality proteins that are easy to absorb and metabolize without stressing the kidneys. For that reason, we believe that Purina Pro Plan NF Kidney Function Cat Food is the best option to go for.
The excellent formula has a restricted phosphorus and sodium content. It also offers a moderate amount of easily digestible protein, all the while tasting great even for picky eaters!
However, if you're looking for a formula that is both low in phosphorus as well as proteins, you might want to take a good look at Forza10 Nutraceutic ActiWet Cat Food.
This one is known for offering one of the highest quality formulas that appeal to a cat's appetite without having too many proteins for added kidney care!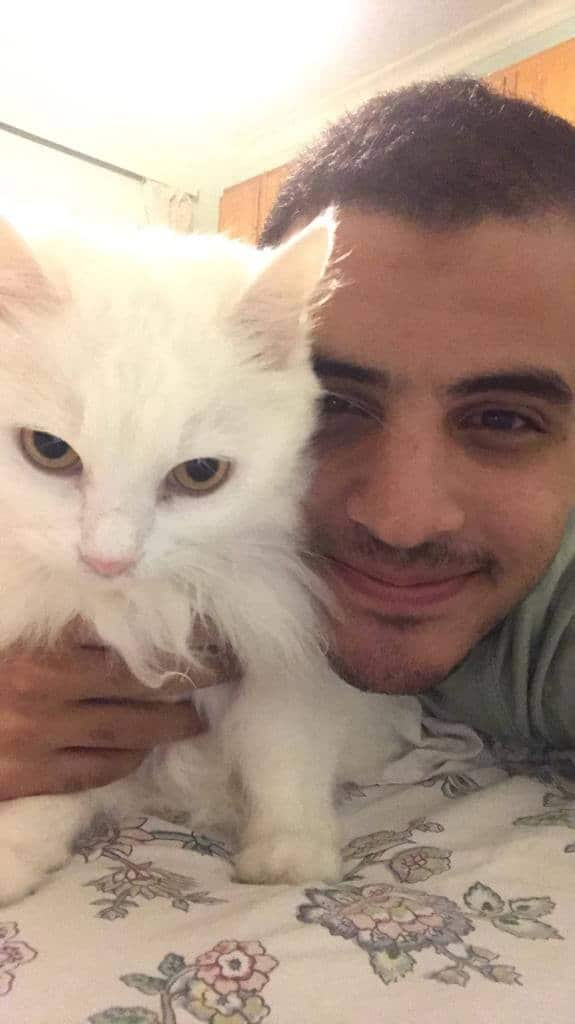 I've been living with cats since 2008 and I can confidently say I have more feline friends than humans lol. I currently live with 5 cats in different life stages; two of them are less than one year old, one is 2-ish years old and the oldest two are 9-ish years old. I've developed a strong bond with cats over the years and I'm eager to share my experience through this blog. You can learn more about my cats here.