Disclaimer: Some of the links in this article may be affiliate links; we will earn a commision, at no additional cost to you, if you make a purchase through one of our links.
"k/d" is the name of a prescription diet line produced by Hill's Nutrition, which is one of the leading names in the cat food industry in general and veterinary prescription food in particular.
k/d provides clinically approved nutrition that supports the cats' kidney functions. Also, the formula is able to sustain a healthy muscle mass for senior cats.
However, there are many k/d cat food alternatives that are also highly effective. Read on, if you want to find out more about these options.
In a Hurry? Here's a summary of our top picks:
| Image | Product | Details | Price |
| --- | --- | --- | --- |
| | Purina ONE Urinary Tract Health Formula Adult Cat Food | Best Overall | Check Price |
| | Blue Buffalo Natural Veterinary Diet Kidney + Mobility Support for Cats | Runner-Up | Check Price |
| | Forza10 Wet Cat Food Kidney RENAL ACTIWET with Lamb | Budget Pick | Check Price |
Top 3 k/d Cat Food Alternatives Available on the Market
We've scoured the market to shortlist the best 3 alternatives that are equally effective and promote kidney health.
It goes without saying that you should consult your cat's vet before changing the formula you're feeding to your cat.
Starting the list with one of the best Alternatives to k/d cat food. Purina One is a specialized formula for the health of the urinary tract in adult and senior cats.
The formula of k/d cat is different from regular cat food, as it contains a higher amount of proteins while maintaining a remarkably low level of sodium and potassium in the cat's diet.
Similarly, the formula of Purina One also contains high amounts of real beef protein with low potassium and sodium. Also, Purina One is available as both wet canned foods and dry kibbles.
What We Liked
Available as wet and dry cast food
Contains real beef
Ideal for the entire urinary tract health
What We Didn't Like
Some cats don't like the taste
Another great alternative to hill's k/d is the Natural Veterinary Diet Kidney + Mobility Support from Blue Buffalo.
The formula of Blue Buffalo has adequate levels of proteins and potassium while keeping the levels of sodium and phosphorus low.
This helps the cat avoid a lot of complications related to chronic renal failure. The formula also has Docosahexaenoic acid (DHA), glucosamine, and chondroitin, which supports mobility and joint health in cats.
What We Liked
Also enhances the cat's mobility and joint health
A lot of cats like its taste
High protein and potassium with low sodium and phosphorus
Special dietary cat food is usually pricey, which can be troublesome for cat parents on a budget. However, the ACTIWET cat food formula from Forza10 solves this problem.
The balanced formula is rich in proteins, as it's with lamb. However, it has a bit less protein than k/d cat food. Yet, Forza10 is still low in phosphorus and sodium, which can cause a lot of complications.
Unlike many options in the market, we really enjoyed that this one is free of soy products. It's also corn wheat-free, and non-genetically modified.
This means that you can ensure that your cat is enjoying 100% organic products with no colors or preservatives.
What We Liked
Ideal for buyers on a budget
High-quality ingredients
Free of antibiotics and soy ingredients
What We Didn't Like
Only available in wet version
Has lower protein levels
Also Read: The Top Low Magnesium Cat Foods Reviewed
Why Would You Go for a k/d Cat Food Alternative?
While Hill's Prescription Diet k/d cat food is among the most popular options for kidney care in the market, there are many alternatives as well.
This includes brands like Purina Pro Plan Veterinary Diets, Forza10 kidney care line, Royal Canin Feline Renal Support F, and Blue Buffalo's Natural Veterinary Diet Kidney+Mobility support.
Besides going for convenience or personal preferences, there are many reasons that drive you to go for the k/d alternative, let's have a look at some of these reasons.
Effectiveness and Results
Of course, Hill's prescription diets are among the best choices on the market. However, other products are also proven to be highly efficient and effective.
Other companies like Purina and Blue Buffalo also have teams of experts, and their formulas are developed by veterinarians and tested on many cats for efficacy.
Moreover, since no two cats are the same, your cat might even show better results in terms of kidney and muscle mass when it's on one of these alternatives for kidney care.
Related: top alternatives to Royal Canin Ultamino
Affordability
While k/d cat foods are extremely popular, it's no secret that they're on the pricier end of the scale when compared to other options in the market.
Buyers on a budget might tend to go for some of the best k/d alternatives, especially when these alternatives are also highly effective and give great results.
Save 35% on All Pet Supplies from Chewy
You will also get $20 off your first order on Chewy (plus free shipping). I personally think Chewy provides the best prices and offers, especially when it comes to my regular pet supply needs.
Palatability
Palatability is one of the major reasons that drives many parents to change the food of their cats.
Although a prescription diet must be followed, if the cat isn't enjoying the taste of the food, a vet can suggest different formulas, provided that it has similar nutritional and health effects.
Palatability is a matter of perspective. What can be every other cat's favorite food might not be approachable by your feline friend.
On the other hand, your cat might like some food that many other cats wouldn't enjoy. This doesn't mean that Hill's or any other brand's food tastes bad. In fact, all these formulas are tested on hundreds of cats before they're released to the public.
Yet, as we all know, cats just love to walk on the beat of their own drums, so you won't be able to tell unless your cat gives the other formula a try.
Varying Your Cat's Choices
If you have a senior cat, you might be feeding it a specialized senior care food to improve the cat's quality of life.
However, your cat will have to stick to that day for the rest of its life, as many age-related diseases aren't curable. That's why varying the options for your cat might be a simple way to give it a sense of variety.
What to Look for in a Kidney Care Cat Food
While looking for a Kidney care alternative to Hill's k/d cat food, you might need to check the following aspects.
Protein
The protein content of the cat food formula is one of the most important aspects of kidney care food.
One of the most popular symptoms of renal failure in cats, whether it's acute or chronic, is the noticeable loss in muscle mass. This can render the cat extremely weak and inactive, which worsens the condition.
That's why it's critical that the formula contains a large amount of high-quality protein to prevent wasting conditions.
Sodium
For a healthy cat, it should have its sodium concentration level maintained at around 140 to 155 mEq/L. When a cat exceeds the required sodium daily intake, it simply gets rid of it in the form of urine.
However, a cat with a failing kidney will have trouble getting rid of the excess sodium, which can cause hypernatremia. This leads to multiple complications, such as the increase in blood pressure in cats. You can opt for a low sodium cat food to help reduce the burden on your feline friend's kidney.
Related: The full Friskies vs. Purina comparison
Phosphorus
Similar to sodium, the body is very good at getting rid of phosphorus as long as the kidneys are in good shape.
This ability quickly declines when the kidneys start to fail. That's why phosphorus should also be low in kidney care formula.
Potassium
Lower levels of potassium can cause chronic renal failure. So, a lot of kidney care cat foods should add external potassium to the formula.
FAQs
Can a cat live on dry food only?
As long as the formula is balanced and complete with all the required nutrients, it's fine for cats to live with dry food forever.
In fact, dry food has a lot of benefits, this includes being more affordable and easier to store. Also, it's better for measuring the right amounts. However, you need to make sure that the cat gets enough hydration through the water.
What are the symptoms of a cat with poor kidney health?
If your cat's kidneys are failing, it'll start to manifest multiple characteristic symptoms. If you noticed any of the following symptoms on your cat, it's crucial that you pay the vet a visit immediately:
– Frequent urination
– Urinating outside the litterbox
– Weight loss
– Frequent vomiting and diarrhea
– Ammonia like breath odor
– Poor hair coat health
– Brownish tongue
– General weakness and inactivity
Wrap Up
While Hill's Prescription Diet k/d is a great formula for cat kidney care and enhancing mobility for cats, there are many alternatives that have similar levels of efficacy and taste.
Whether you're looking for an alternative for affordability or variety, these kidney care cat food formulas will do the trick for your feline buddy.
With that said, you now have a better idea about k/d cat food alternatives that you can find on the market.
When you're shopping for a good cat food formula for kidney care, it needs to be high in protein while being low in sodium and phosphorus.
For that reason, we choose Purina ONE Urinary Tract Health Formula Adult Cat Food as the best k/d cat food alternative.
Purina's cat food is available in wet canned food and dry kibbles, so you can make sure that your cat will enjoy the formula the way it prefers.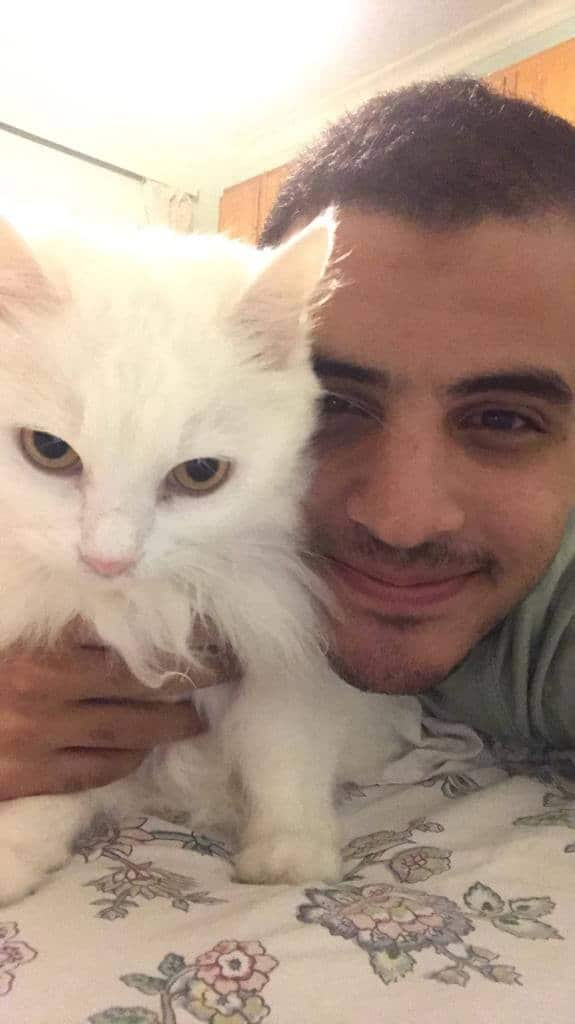 I've been living with cats since 2008 and I can confidently say I have more feline friends than humans lol. I currently live with 5 cats in different life stages; two of them are less than one year old, one is 2-ish years old and the oldest two are 9-ish years old. I've developed a strong bond with cats over the years and I'm eager to share my experience through this blog. You can learn more about my cats here.