Disclaimer: Some of the links in this article may be affiliate links; we will earn a commision, at no additional cost to you, if you make a purchase through one of our links.
Leaving your furry friend alone at home can be disheartening. What if your pet needs your help? What if you need to stay out longer than expected? Who is going to keep tabs on your pet?
Fortunately, with the emergence of pet monitoring cameras, pet owners no longer have to worry about leaving their pets alone at home.
Since you've clicked on this post, you're probably in the market for a pet monitoring camera and you're having a hard time choosing between Kittyo and Petcube. Well, you're in the right place!
This post covers all you need to know about Kittyo and Petcube pet monitoring cams so that it's easier for you to make a sound buying decision.
Kittyo vs Petcube Overview
Before we jump into our comparison, we'd like to highlight the fact that Kittyo is mostly geared towards cat parents that are looking to entertain their pet when they're not present. Meanwhile, Petcube has a wider audience appeal and is mostly focused on the monitoring aspect more so than the entertainment aspect.
Full Comparison
Choosing the right monitoring camera boils down to several factors, including design, camera quality, connectivity, and pricing. These very factors are going to form the basis on which we'll be comparing Kittyo and Petcube. Let's get started.
Camera Quality
Whenever you're watching your pets, camera quality will matter greatly. Here's a run-down of Petcube and Kittyo's camera quality.
Kittyo
The Kickstarter-funded product is equipped with a 720p HD camera; decent enough to monitor your pet with no trouble.
While the quality is sufficient, you might find that Kittyo's lack of night vision is a great setback. You'll need to keep the camera in a well-lit room to look out for your pet.
Recommended: The best Petcube alternatives on the market
Petcube
Petcube's cameras boast 1080p HD monitoring capabilities. This means that Petcube ranks higher than Kittyo when it comes to camera quality.
Apart from camera quality, Petcube is also supplied with night vision, as well as 4x digital zoom. If your pet is particularly fond of hiding in corners, Petcube may just be the right brand for you, as most of their products have a 160-degree view angle coverage.
Special Features
Every product needs its wow factor, which typically comes in the form of special features. These features might make or break your purchase decision. Your choice can rest purely based on one of these features because of how well it'll suit your pet or monitoring needs.
Let's see what Petcube and Kittyo have to offer in terms of their special features.
Kittyo
This pet cam is specifically designed for cats. It has several special features that are there to keep your kitty entertained, including a laser tag pointer. If you're feeling bored at work, this feature could cheer you up while also entertaining your cat.
Another special feature is the ability to produce sounds, specifically birds and bells. You can use this feature to attract/call your kitty whenever it's not in the cam's peripheral.
You might be able to tell your cat how your day is going through Kittyo's microphone and speaker. After a playtime session, you can reward your pet with a treat through the camera's treat dispenser.
Petcube
Unlike Kittyo, Petcube has a range of products available with different special features. Their Petcube Play 2 is set up with a laser tag pointer, while their newer model, Petcube Bites 2 Lite, has a built-in treat dispenser.
If you only want some one-on-one time with your pet without any of the bells and whistles, the standard Petcube Cam is right up your alley.
It's also worth noting that Petcube offer vet services through their mobile application. This will come in handy when your pet isn't feeling so well.
Considering their wider range of products and special features, Petcube takes the win in this round.
Related: Furbo vs Petcube Full Comparison
Connectivity
Without proper connectivity, pet monitoring cameras are pretty much useless. Here's how well both pet cameras performed in terms of connectivity:
Kittyo
Unfortunately for Kittyo, most reviewers have had issues with their connection. Some users weren't able to easily connect the application with the camera as smoothly as they'd like.
Petcube
Petcube's application might give you more than just a means of connection. If you're keen on sharing your pet's achievements, this pet camera application has its own social media community where you could share your videos.
Most reviewers were fond of their Petcube cameras and had little to no issues setting it up, making it more user-friendly than Kittyo.
Design
How the product is designed is a major factor, especially if it's meant to be interactive. It mostly matters for convenience and durability's sake. After all, you wouldn't want anything too weak or else your pet might think it's a chew toy.
Kittyo
Kittyo's pet camera has a sleek hourglass shape. It's equipped with surface mount strips to keep it from falling. It's on the lighter side, making it convenient to move around when needed.
Petcube
Petcube cameras, like Kittyo's, are also equipped with mounting strips. You can hang your Petcube high on a wall in case you don't want your pet to mess with it.
Their products are practical and angular-shaped. They're also mostly made from sturdy plastic. This means that even if your pet was to get to it, it wouldn't be able to cause significant damage.
Price
Getting a pet camera can be quite an investment, so it's important to make sure that you're getting your money's worth.
Kittyo
Kittyo's pricing is considerably high compared to most pet cameras out there, including the ones from Petcube. Although the product does carry a number of special features, we think it's a little overpriced.
Petcube
Since Petcube has a diverse range of options to choose from, you should expect their pricing to be just as diverse.
From their wallet-friendly Petcube Cam to their premium Petcube Bites 2, there's something for each price point.
To Conclude
When it comes to well-roundedness, we can safely say that Petcube is superior to Kittyo. Yes, kittyo has plenty of entertaining features that are perfect for cat owners, but when it comes to monitoring capabilities, user experience, and pricing, Kittyo falls short compared to Petcube.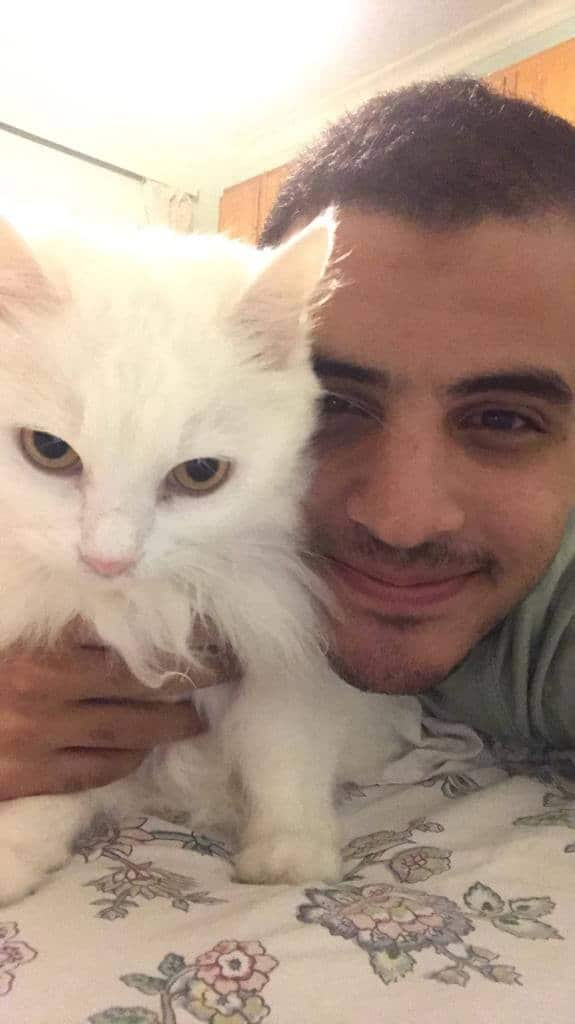 I've been living with cats since 2008 and I can confidently say I have more feline friends than humans lol. I currently live with 5 cats in different life stages; two of them are less than one year old, one is 2-ish years old and the oldest two are 9-ish years old. I've developed a strong bond with cats over the years and I'm eager to share my experience through this blog. You can learn more about my cats here.