Disclaimer: Some of the links in this article may be affiliate links; we will earn a commision, at no additional cost to you, if you make a purchase through one of our links.
A pet camera is one of the greatest ways to stay in touch with your furry friend while you're away.
While Petcube is one of the biggest names in the pet cameras market, there are some other options that also offer decent features and performance.
Today, we'll walk you through some of the most popular Petcube alternatives that are suitable for cats. So without further ado, let's dive in!
Petcube Alternatives Overview
There are multiple great alternatives to Petcube that offer competitive features similar to that of Petcube models. These alternatives include:
Hongsa Smart Pet Camera – best overall alternative
VStarcam Pet Camera – best for playtime
Wansview Wifi Pet Camera – most affordable option
| Image | Product | Details | Price |
| --- | --- | --- | --- |
| | VStarcam Pet Camera | Best for Playtime | Check Price |
| | Wansview Wifi Pet Camera | Most Affordable Option | Check Price |
General Overview
Next up we have the V Starcam, which is a great alternative to the Petcube Play 2 Wi-Fi Pet Camera, despite costing a fraction of what the Petcube one does!
For instance, both of them share a 1080p HD video feed with zoom features. However, the VStarcam has a field of view of 107 degrees in comparison to Petcube's 160. Yet, the camera makes it up by offering a movable range that you can control!
This camera is one of the best alternatives if you want to play with your cat, as it has a laser toy. Additionally, it's equipped with a feature that allows you to play music through the speakers!
How it Compares to PetCube
Significantly more affordable
Shares multiple features, such as laser toy, music playing, and two-way audio
Crisp camera quality, although it has a smaller field of view.
Related: The Petcube vs Furbo Ultimate Comparison
General Overview
Lastly, we have the Wansview Wifi Pet Camera, which is a great alternative to the Petcube Pet Monitoring Camera because they share a variety of features.
For example, this camera also has a 1080p HD resolution that guarantees a clear image to your phone through wifi. Also, you can pair the camera with Alexa to connect you automatically with your dog on a two-way audio conversation.
Wansview camera is equipped with night vision to make it easy to watch your cat at night. However, it doesn't emit a flashing light, so you don't have to worry about your cat being spooked by the camera.
Another feature that is common between this camera and the Petcube Monitoring Camera is that this one has a motion sensor that is programmed to record a 10-second video if it detects motion in the field of the camera.
However, you should keep in mind that this camera doesn't have extra interaction features other than 2-way voice transmissions, such as treat dispensing or laser pointers. Yet, it's an excellent choice if you want a reliable monitoring camera that is affordable and easy to use.
How it Compares to PetCube
Ideal for buyers on a budget looking for a more affordable pet camera than Petcube
Similar to Petcube, this one is compatible with Alexa
Has the ability to zoom and tile in various angles
Related: The Difference between Petcube Camera & Petcube Play
General Overview
Starting off with one of the best overall alternatives to Petcube cameras out there. The Honsga Smart Pet camera is equipped with excellent features and comes at a much more reasonable price than the Petcube Bites 2.
However, don't let the affordable price of the camera trick you into thinking that it's a bad option! In fact, it does share a lot of similarities with the Petcube model!
For example, this camera features an HD feed with 1080p quality and night vision. It has a remarkably wide field of view and supports two-way audio like the Petcube.
Additionally, it's equipped with a similar treat-dispensing system that will help you feed your kitty remotely!
How it Compares to PetCube
Equipped with a similar treat dispenser
Comes at a more affordable price
Not compatible with Alexa
FAQs
Do Cats Get Separation Anxiety?
Although cats have a reputation for being highly independent and antisocial, a lot of people who have raised cats would disagree with this assumption.
In fact, cats also experience some forms of separation anxiety, especially if they've been around since their first days.
However, the signs of separation anxiety in cats are quite different from the ones that dogs typically show. For example, dogs tend to be destructive and show signs of depression when they're suffering from separation anxiety.
Although cats can be destructive (especially males), other signs are also quite common, such as:
– Excessive yowling and grooming
– Holding their favorite toy in their mouth
– Defecating outside litter boxes
– Following you everywhere around the house
Are Pet Cameras Worth It?
Using a pet camera will help you stay in touch with your pet while you're away, which is a great solution for those who miss their pet when they're traveling. Additionally, it's a great solution to alleviate separation anxiety symptoms for cats.
Even if you hire a caregiver to take care of your cats while you're away, having a pet camera would allow you to supervise them and make sure that your cat is treated properly. Pet cameras are affordable and easy to control, so they're definitely worth the money!
Are Pet Cameras Hackable?
This varies from one brand to the other. Most reputable brands offer a decent layer of security, with no security breaches reported in the last few years.
However, that doesn't mean that these cameras are unhackable, so you always need to be careful around them and inquire about the product's means of cybersecurity.
Conclusion
This wraps it up for today's guide that walks you through 3 different PetCube Alternatives for your cat!
Although the market has plenty of pet cameras, these options seem to provide the best value for money, especially when you compare them to Petcube products.
If you're looking for a quick recommendation, we believe that Hongsa Smart Pet Camera is a great way to interact with your cat while you're away.
However, if you're looking for a more budget-friendly item that will let you check on your cat in high resolution, the Wansview Wifi Pet Camera is your best bet and should get the job done.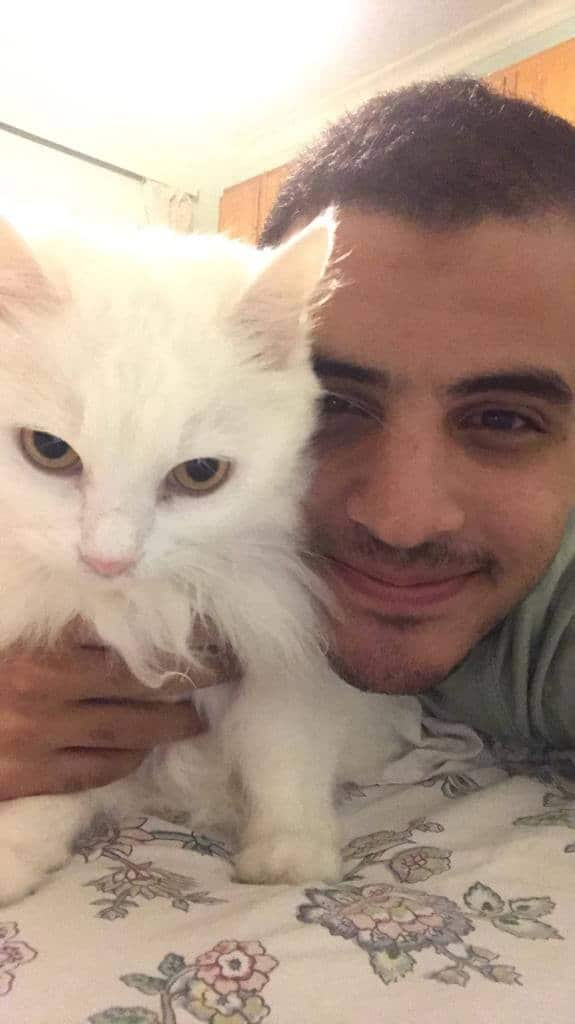 I've been living with cats since 2008 and I can confidently say I have more feline friends than humans lol. I currently live with 5 cats in different life stages; two of them are less than one year old, one is 2-ish years old and the oldest two are 9-ish years old. I've developed a strong bond with cats over the years and I'm eager to share my experience through this blog. You can learn more about my cats here.