Disclaimer: Some of the links in this article may be affiliate links; we will earn a commision, at no additional cost to you, if you make a purchase through one of our links.
Pet cameras are becoming quite popular because they help you check on your furry baby when you're not around. Almost 25.4% of American households are also homes to cats, and while these fluffy creatures are always the source of ultimate fun, in some cases, the fun can turn into a disaster. This is something that every pet owner worries about; are my cats safe when I'm not around?
In our Petcube vs. Furbo for cats standoff, we'll help you decide on the right pet camera for you. Although both cameras have a lot of similarities, there are some differences that set them apart. So, let's check them out.
Petcube vs Furbo For Cats Overview
Petcube offers better video quality and can detect the meows of cats and barks of dogs without having to pay for the premium subscription. It also allows you to choose between three different sizes of treats. On the other hand, Furbo is cheaper and compatible with older smartphones, so it will be the right choice if you're on a tight budget.
Full Comparison
Lots of cats suffer from separation anxiety and worry as much as you worry about them when you're not home. But owning a pet camera can relieve some of the stress, so you can watch your beloved pet, and even talk to it to soothe it.
In this comparison, we're comparing the latest version of Petcube; Bites 2 and Furbo pet camera. Here are some of the main differences between Petcube and Furbo pet cameras.
Design and Construction
Both cameras work perfectly for monitoring cats, as well as other pets like dogs, rabbits, and hamsters. In the durability department, Petcube scores a little bit higher because it's made of plastic and brushed aluminum. This means that it's heavier and more difficult to knock down. However, even if your pet knocks it down, the camera is less likely to break.
The Petcube camera measures 5.7 x 3 x 10.6 inches while the Furbo camera measures 5.9 x 4.7 x 8.9 inches. Both cameras come with a USB cable that allows you to connect the camera on the spot.
If you choose Petcube Bites 2, you can mount it to a wall or set it up on a table. In addition, it comes with a complete mounting kit, so you don't have to buy any mounting supplies. On the other hand, Furbo is made of plastic and doesn't come with a wall mount but comes with sticky bottom pads that help you secure it in place.
Petcube camera is available in a futuristic matt silver color while Furbo is available in the color white. So you can take that into consideration when you're selecting a pet camera that matches the interior of your house.
Set-Up
Both cameras are pretty easy to set up and can be connected using WiFi. Petcube can be set up very fast, so you can easily connect it to your smartphone and WiFi. It also supports 5G, so you'll always have a fast and secure connection.
Furbo is slightly less versatile because it only works with 2.4GHz. Still, it's one of the best choices for watching your felines when you're not at home.
While both pet cameras are compatible with Android and iOS devices, the Furbo camera has lower system requirements, so it will work for you if you have an older phone. It can also be connected using BLE.
Once you set up the pet camera, you can enjoy the subscription-free trial. The free trial is 30 days in the case of Petcube and 90 days in the case of Furbo. After the free trial period is over, you can pay for the premium subscription.
Furbo's application is only available in the US, Canada, Hong Kong, and Taiwan, but Petcube's application is available everywhere. Furbo's application costs $6.99/month and $69/year, while Petcube's application costs between $5.99 and $14.99/month and $99/year, depending on the services you want to pay for.
However, with a premium subscription, you can extend your Petcube's warranty up to 24 months. It will be a better choice if you have multiple cats in the house. In this case, paying for the extra price will be more cost-efficient.
Recommended: Happy And Polly online store review
Furbo's lowest subscription tier is comparable to Petcube's $5.99/month subscription. So, if you're paying a monthly subscription, Furbo might be more affordable.
For the subscription, Petcube offers you the ability to store your videos on the cloud for up to 90 days. This gives you a chance to watch your cats' actions, record videos, and even share some of the funny footage with your friends and family.
Furbo's cloud can only store videos for up to 24 hours. But, of course, if you don't spend much time away from home, you won't have much footage. This means that you don't need extra storage.
Live Streaming Video Quality
The video quality of what your pet camera broadcasts is one of the main reasons you need to think about when shopping for a pet camera. Both cameras can record videos, allow you to watch a live stream of your furry baby, and even allow you to save photos of your beloved feline. They also offer night vision.
The Petcube camera offers a 1080p HD video quality to show all your cat's details. Moreover, the camera offers 4X zoom functionality with a wide-angle 160-degree view that allows you to watch your pet in all light conditions.
You can use the 1080p video quality for the Furbo camera if your internet speed is above 2MBps. Although if your internet speed is slower, you can choose the lower quality of 720p or 360p. However, Furbo allows you to take pet selfies, which Petcube doesn't offer.
Despite being a functional pet camera, Furbo's video and image quality can be a little dim if the light isn't strong enough. Petcube has a 180-degree lens which offers a better image and video quality. This is why if you're planning to install a Furbo pet camera, you need to improve the light in your place.
Related: Petcube Camera & Petcube Play Extensive Comparison
Camera Support
Unfortunately, few homes are small enough to be covered by a single pet camera. So, in most cases, you'll have to buy 2 more cameras to make sure that you're covering your cat's range. This way, you can keep an eye on your feline baby and watch it while you're not at home. This is also true if you have multiple cats living in the same house.
When you buy a Furbo, you need to log into and out of the app every time you want to view a new camera. However, with Petcube, you can connect up to 6 cameras using the same account and view them without logging out.
This feature allows you to keep an eye on a bigger house, watch multiple rooms, and keep track of several cats simultaneously. Moreover, Petcube is compatible with all the older models. So, you can connect a new camera to the older ones you have.
Two Communication Audio
Both Petcube and Furbo allow you to hear every single sound that your pet makes. This is a great way to monitor your furry baby for signs of sickness or distress.
However, both cameras offer something that it's even more beneficial. They allow for double-way communication with your pet when you're not at home. This means that you can actually talk to your pet, give them words of encouragement, and even warnings when you feel that things aren't going as planned.
Your voice can really soothe your cats when they're not feeling comfortable. But Petcube would be a better choice because it features a four-microphone and speaker array that improves the sent and received audio quality.
Real-Time Alerts
No matter how much time you want to spend watching your pet, you can never spend all the time at home. This is why these 2 cameras will work for you to provide you with some sort of relief because you can watch the video feed when you're working, studying, or doing anything away from the house.
But these cameras will also provide you with free real-time alerts and notifications when they detect sound. Petcube can differentiate between barks and meows, so it's a great choice for dogs and cats, and it does this for free. Another impressive feature of Petcube is that it can smartly detect different sounds and differentiate between the sounds of humans and pets once you pay for the premium subscription.
However, Furbo doesn't offer this free feature except for dogs. It can only detect barks, so it's an excellent choice for dogs, but it won't work if you're a cat parent. However, if you're a dog parent, your Furbo uses artificial intelligence to detect the nature of your dog's barks and will identify them over time. If you want your pet camera to detect your cat's meows, you will have to pay for the subscription.
Interactive Treat Tossing
Pet parents give their felines treats for fun, and when they do something good, but you still want to make smart choices when you're giving your cat treats. In all conditions, treats should never make up more than 10% of your cat's diet to keep your furry baby in excellent shape. This is where smart pet cameras represent a great addition to a pet-friendly home, so you can control the amount and time of giving out treats.
Petcube Bites 2 allows for complete automation when you're scheduling treats because it has a built-in Alexa that allows you to dispense treats without limitations. The Furbo camera can only be automated with a separate Alexa device, just like the older Petcube Bites 1. So, if you're investing in a smart home, Furbo will work for you as a pet camera that allows you to monitor and interact with your feline.
As a big plus, the built-in Alexa in Petcube can be used for multiple functions around the house. It has all the skills that Alexa offers, so you can incorporate your camera to run a smart house, playing music, turning on and adjusting lights, and securing your house. Although Petcube costs more than Furbo, you won't have to pay for a separate Alexa device, so you'll save on money.
Furbo will dispense multiple treats at once, so it will please your pet, but it might not be the best or healthiest option as you want to keep the treats consumption under control so your cat doesn't become obese.
Related: The Best Low-Sodium Cat Treats on The Market
But if you want to schedule giving treats while providing you with full control over how the treats are dispensed. You can choose the distance to fling the treat from short, medium, or long to motivate your cat.
At the same time, you can set the distance to match your cat's energy level. Moreover, you can dispense between one and three treats, depending on their size. Finally, you can easily schedule when to give out treats. This will work for you when you're away from home and want to pamper your feline.
Another difference is the noise that both pet cameras make when they dispense treats. Petcube is quiet and won't startle even a skittish cat or a younger kitten. However, Furbo makes a fairly loud sound when it dispenses treats. While this might be OK for dogs, cats can be a little bit uncomfortable.
Treats Capacity and Maintenance
Picking an easy-to-maintain pet camera is a good choice because you can watch your pet without worrying about the camera not dispensing treats the way it should. However, Furbo's treats container is a bit challenging to clean because it's not detachable.
However, with the Petcube camera, this won't be a problem. The treats container is detachable, and you can put it in the dishwasher or wash it by hand. This is a great feature to consider if you want to ensure that your cat always has access to clean food and surfaces.
When it comes to the treats capacity, Petcube can hold up to 1.5 pounds of treats. It's also equipped to accommodate larger treats. This means that you won't have to refill it as often as you do with the Furbo pet camera.
Furbo's container holds about 0.5 pounds of treats or about 100 treats. This might be a little inconvenient if you spend a lot of time away from home because the container will get empty faster, especially if you have multiple pets in the house.
However, it means that you will spend more time interacting with your pet when you're at home. So, if you have multiple cats in the house or spend a lot of time away from home, Petcube will be a better choice.
Treat Compatibility
Petcube has three treat inserts that accommodate small, medium, and large treats. This means that you use it to serve small and large treats for kittens and larger cats. This feature offers more versatility that can make your cats enjoy different treats.
Furbo can only accommodate medium-sized treats that measure 0.4 inches in diameter or less. With Petcube, you can serve treats that are 1 inch or less in diameter.
Cost
Furbo is actually cheaper than Petcube, although it doesn't come with a built-in Alexa device that you have to pay for separately. However, it also offers less adjustability and automation. So while it might not be the most versatile option, it will work for you if you're on a tight budget.
FAQs
1. What Are The Similarities Between Petcube And Furbo Pet Cameras?
– Both pet cameras offer several key similarities that pet parents find extremely useful.
– Both cameras offer live streaming of your pet.
– Both cameras feature night vision.
– Both cameras offer a one-way video broadcast and a two-way audio broadcast.
– Both cameras dispense treats.
– Both cameras can store videos and allow you to share videos and photos with others.
2. Can Petcube Or Furbo Cameras Be Hacked?
Since Petcube and Furbo can both be connected to your WiFi connection, a hacker can use the camera to access your system. However, Petcube offers 128-bit encryption that makes it harder to hack. In addition, thanks to its SSL protocol and other safety features, you'll get to decide who has access to your pet camera.
Furbo uses HTTP authentication, which is less secure. While hacking pet cameras isn't that common, it can happen. So, you need to be careful about how you connect the camera to your WiFi connection and Alexa device. If you're not careful, a pet camera can be reprogrammed to watch you instead of your pet.
Final Thoughts
Watching your pet while you're away from home is a dream come true, so you can watch a newborn kitten, a new cat mother, or a sick old cat that you've had for so long. Both Petcube and Furbo cameras are available for pet owners, and they offer different features to make your life easier as a pet owner.
If you're looking for a budget-friendly option, Furbo will be a good choice. However, Petcube excels in multiple aspects because it allows you to stream video in better quality, can be scheduled to toss different sizes of treats, and has a built-in Alexa device.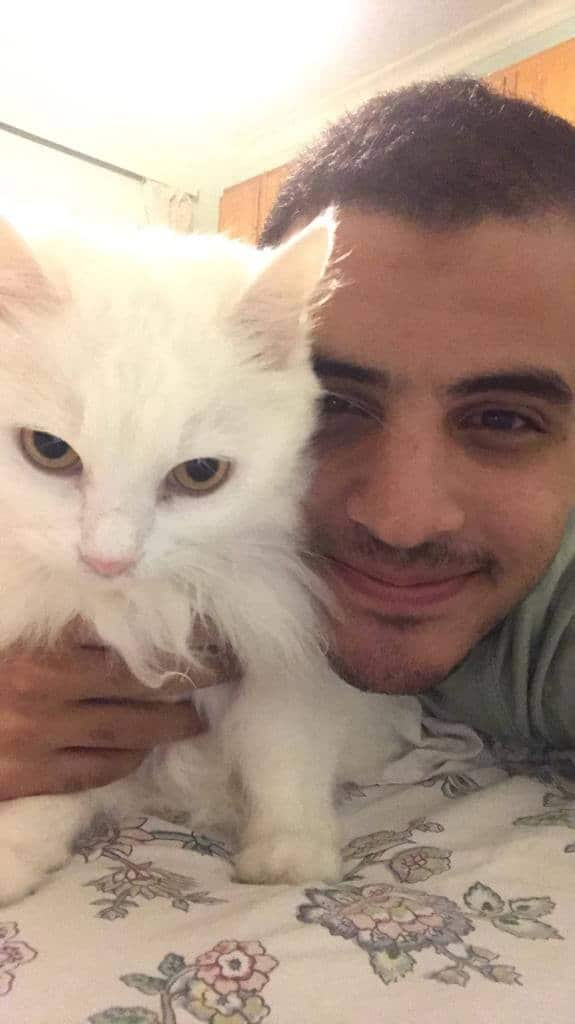 I've been living with cats since 2008 and I can confidently say I have more feline friends than humans lol. I currently live with 5 cats in different life stages; two of them are less than one year old, one is 2-ish years old and the oldest two are 9-ish years old. I've developed a strong bond with cats over the years and I'm eager to share my experience through this blog. You can learn more about my cats here.