Disclaimer: Some of the links in this article may be affiliate links; we will earn a commision, at no additional cost to you, if you make a purchase through one of our links.
Raising a cat can be a wonderful thing to do. However, cleaning after these cute, little fluff balls can be tiring. Luckily, self-cleaning cat litter boxes have made this task more accessible and efficient.
Having one of these boxes helps save time and effort. Plus, a self-cleaning cat litter box can help you dodge that suffocating smell cat-owners know so well.
So, if you're looking for a self-cleaning cat litter box, check out our comparison between CatLink vs. Petree.
CatLink vs. Petree: Overview
Both the CatLink self-cleaning cat litter box and the Petree are high-quality, effective products. They allow you to rest and take the burden of scooping up daily after your kitties.
On the one hand, the Petree is suitable for people looking for a budget-friendly, efficient litter box. Then, on the other hand, the CatLink is fitting for those searching for special features and a more spacious area, but it comes at a slightly higher price.
| Image | Product | Details | Price |
| --- | --- | --- | --- |
| | CatLink Litter Box | More interior space and special features | Check Price |
| | Petree Litter Box | Budget pick | Check Price |
Pros and Cons
Let's look at some pros and cons of both the CatLink and Petree litter boxes.
CatLink Litter Box
The CatLink Self-Cleaning Cat Litter Box is a smart device that provides you and your cat with the most comfortable littering possible. This smart toilet reduces unwanted odors and offers a generous space for your cat to feel at home.
Pros
Large waste drawer
Stops the spread of odors and bacteria
Wide space
Cons
Petree Litter Box
The Petree Self-Cleaning Cat Litter Box is a great product that saves time, energy, and money. This product takes little space and is a convenient, quiet device with a simple look.
Pros
Fast cleaning cycle
Gravity sensor to ensure the cat's safety
Convenient and quiet
Cons
Not suitable for big cats
Frustrating to empty the waste drawer
Users Also Read: The Ultimate Catlink vs Petkit comparison
In-Depth Breakdown
There are several differences between both brands in aspects such as price, design, etc. By comparing each one, we can highlight their differences to help you decide on the best one for you.
Price
The first difference is that CatLink products fall into a higher price range than Petree products.
If you're looking to buy a litter box on a budget, Petree would be a reasonable choice. That said, CatLink products are known to be more expensive because they're more durable, larger in size, and come with several advanced features.
Quality
Quality is important when you're searching for a cat litter box. There's no point in buying a low-quality, inefficient product that won't get the job done.
Both brands offer reliable, user-friendly products that do a fine job of self-cleaning your cat litter. Additionally, they're made of anti-scratch materials, which ensure quality, and both come with a one-year warranty, with the Petree offering a 30-day money-back guarantee.
Moreover, both start the cleaning cycle automatically after your cat uses it by rotating and sifting the litter into the waste drawer. This results in a ready-to-use, poop-free litter box. Yet, based on customer reviews, it seems that the Petree cleaning cycle is shorter than CatLink's.
Features
The two brands in our review possess multiple outstanding features. However, the CatLink self-cleaning cat litter box has some remarkable features that make it shine compared to the Petree. For one, with more space to contain large cats and a wider waste drawer, the CatLink wins over the Petree with its smaller waste drawer and smaller footprint.
Although both provide an accessory to catch the falling litter from your cat, the ramp that comes with CatLink is more effective than the mat on the Petree. Also, the CatLink's ramp is more popular with the cats because it also acts as an attachment they can play with.
The CatLink self-cleaning litter box has two different filters, one for clumping litter only and the other for a mixed litter of clumping and tofu. Moreover, it has a two-piece odor removal which increases its ability to reduce smells.
Additionally, the easy-to-use, convenient waste drawer of the CatLink product makes it super simple to clean and access. Plus, it has four levels of protection with a gravity sensor to sense your cat's presence.
On the other hand, the Petree waste drawer is harder to take out. Also, Petree has a patented cat protection system to detect the cat's presence as soon as your kitty enters.
As for the odors, the CatLink is more effective at removing odors than the Petree. The latter does a pretty decent job, but there seem to be a few lingering smells that just don't go away.
In this aspect, the CatLink Self Cleaning Cat Litter Box wins over the Petree Self Cleaning Cat Litter Box.
Design
The CatLink self-cleaning cat litter box has a luxury design composed of industrial quality material incorporating carbon and polymer. This design-build improves filtration and absorption. In addition, the outer ball's sealing makes it very efficient and leakproof in preventing odor from spreading.
Moreover, the high entrance with the ramp creates an easy-to-enter space. Plus, you can customize it to meet your kitty's needs. However, the large waste drawer tends to be rather smelly, even though it can contain more waste than its counterpart.
As for the design of the Petree self-cleaning cat litter box, it might be lacking compared to CatLink, even though it's very convenient and simple to use. The problem is that its low opening makes it hard to enter. Also, the waste drawer placement at the back makes it hard to open and close.
The winner? The CatLink.
The Final Verdict
We hope that our comparison of CatLink vs. Petree has helped you choose the best litter box for you.
With their unique features and durability, both the CatLink and the Petree are ideal options for a self-cleaning litter box for your kitty.
It would be unfair to deem one litter box superior because each has its own unique attributes. Therefore, your decision will primarily be based on your personal preference.
The CatLink is ideal for people looking for a high-quality self-cleaning cat litter box with several useful functions, a spacious and convenient waste drawer, and an odor-free environment.
The Petree, on the other hand, is the perfect option for individuals looking for a low-cost, practical litter box.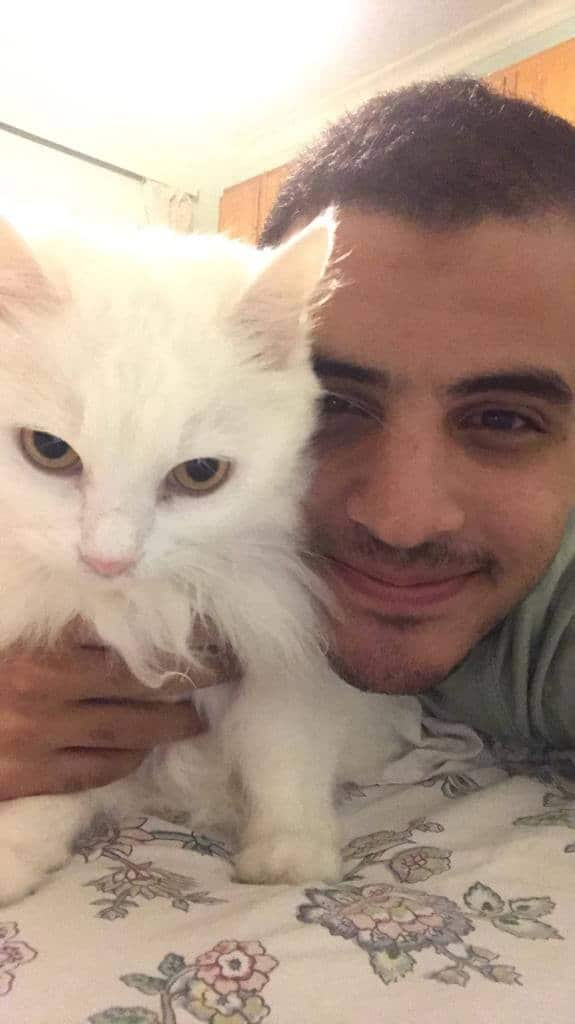 I've been living with cats since 2008 and I can confidently say I have more feline friends than humans lol. I currently live with 5 cats in different life stages; two of them are less than one year old, one is 2-ish years old and the oldest two are 9-ish years old. I've developed a strong bond with cats over the years and I'm eager to share my experience through this blog. You can learn more about my cats here.