Disclaimer: Some of the links in this article may be affiliate links; we will earn a commision, at no additional cost to you, if you make a purchase through one of our links.
You've finally decided to liberate yourself from the cat litter cleaning chore, huh? But then comes the question, which brand of litter boxes to go for?
Different models in the market cater to different needs. Today we're reviewing Catlink vs. PetKit! We'll compare the specs of two high-end models from both brands. To be specific, we'll be going over the Catlink Scooper Standard Pro and the PetKit Pura X.
Both models are feature-rich and claim to be the best in the market, but are their hefty price tags justified? If you're worried about the return on this considerable investment, read on to ensure a solid purchase decision.
Catlink vs. PetKit: Overview
Catlink is a little more expensive, but the Scooper Standard Pro provides a larger interior space for bigger cats. Its waste bin is also quite large. On the other hand, the PetKit Pura X sports an elegant space-saving design that complements most interiors very well.
| Image | Product | Details | Price |
| --- | --- | --- | --- |
| | CATLINK Self-Cleaning Cat Litter Box | Larger Interior | Check Price |
| | PETKIT Pura X | Best Value for The Money | Check Price |
In-Depth Comparison
Here's an in-depth comparison between Catlink and PetKit to help you determine which brand is right for you.
Size and Capacity
The Catlink Scooper Standard Pro has a significant advantage over PetKit Pura X in terms of size and capacity.
The Scooper Standard Pro has 13 liters of waste bin capacity. The manufacturer claims that the litter box can wait up to 21 days before sending a notification for cleaning. Note, however, that this applies to a single cat, so you'll have to clean more often if you have more cats.
The Scooper Standard Pro measures 31.9*24.8*24.8 inches and weighs 39.7 pounds. It's designed for cats weighing up to 22 pounds, making it a comfortable option for most cats.
Users Also Read: Petree vs. Catlink
Save 35% on All Pet Supplies from Chewy
You will also get $20 off your first order on Chewy (plus free shipping). I personally think Chewy provides the best prices and offers, especially when it comes to my regular pet supply needs.
The PetKit Pura X, on the other hand, has a waste bin capacity of about 5 liters, which is less than half the capacity of the Catlink Scooper Standard Pro. If you have one cat, you might need to empty the waste bin after a week.
The product measures 19.84*20.94 *25.42 inches, making it a compact, space-saving option. Its entrance opening is very cramped, measuring 8.66 inches in diameter. Overall, Petkit Pura X is designed for smaller cats weighing 3 to 18 pounds.
In terms of capacity, the Scooper Standard Pro wins. In terms of size, however, the Pura X is a more space-efficient option.
Appearance
The PetKit Pura X has an award-winning design for its elegance and space-saving functionality. Its cuboid form makes it easy to fit in corners or between storage units.
On the other hand, the Scooper Standard Pro prioritizes interior spaciousness over appearance. Its typical functional design that's defined by the rotating globe. It might stand out in your home interiors, but it's not a big deal if you're not placing it in the main room.
We'd call it a draw in this round!
Mechanism
Both the Catlink Scooper Standard Pro and the PetKit Pura X make use of the same rotating globe mechanism introduced by Litter-Robot.
The rotation tumbles down the litter through a sifting screen, which allows the clean litter to pass through for reuse.
Then, the rotation continues, eventually dropping the waste clumps into a waste tray. Finally, the movement is reversed, dropping the clean litter through the screen back inside the globe.
Another draw!
Technology and App Integration
Since both products are high-end units, they feature multiple sensors to track the cat's activities inside and around the litter box. They can both measure cat weight, thus recognizing different cats in multi-cat families.
Although both products offer button controls, the full functionality of the Petkit Pura X is only accessible through the app.
On the other hand, the Catlink Scooper Standard Pro is fully functional without the app. It can be switched into a manual mood.
Winner? Catlink!
Related: Litter Robot & Catlink in-depth comparison
Cleanliness
Automatic self-cleaning litter boxes have to be cleaned periodically from accumulated cat waste. The Catlink Scooper Standard Pro and the PetKit Pura X are both easily disassembled to wash the globe.
The Catlink Scooper Standard Pro relies on advanced UV sterilization and doesn't emphasize the deodorizing option. Some Catlink customers have complained that the globe wasn't sealed against liquid waste leakage.
On the other hand, the PetKit Pura X is shipped with deodorizing liquid bottles, but the option can be turned off from the app. This is helpful if you're concerned about your pet cat inhaling artificial scents.
Although some clumps of litter get through the unsealed gap at the entrance, the Pura X has a front mat that collects any litter that falls out.
PetKit is clearly the winner here.
Customer Satisfaction
Catlink's Scooper is very easy to install and clean. There are many self-help videos on Catlink's YouTube channel.
Note, however, that some customers have reported that the products only speak Chinese, but they can be easily adjusted by changing the time zone.
The PetKit technical support team, on the other hand, can't always resolve malfunctions, like the common weight sensor issue of the Pura X that was reported by many customers.
Seems like Catlink takes this round.
Price
The Catlink Scooper Standard Pro is listed around the $650 price point, while the PetKit Pura X is about $50 cheaper.
Catlink's products are definitely more expensive, so you'll need to decide if its features are worth the price increase.
Although both models aren't the most affordable, they're still cost-effective since they efficiently reuse clean litter, so they're using less in the long run.
That being said, in terms of pricing, the Pura X wins.
Verdict
Catlink vs. Petkit: which one do we recommend? Well, it depends.
The minimal capacity of the PetKit Pura X is probably a deal-breaker for cat parents with larger cats. Even if you have multiple small cats, you'll still be more comfortable with less frequent cleaning using the Catlink Scooper Standard Pro.
Additionally, the Catlink Scooper Standard Pro has more reliable sensors and a better customer experience.
However, if you care more about style, then definitely go for the PetKit Pura X because it's a unique-looking gadget that will stand out at home.
It's also a reliable product that functions smoothly and will keep working for years. Moreover, you can enjoy elegance and a larger capacity by choosing the PetKit Pura Max.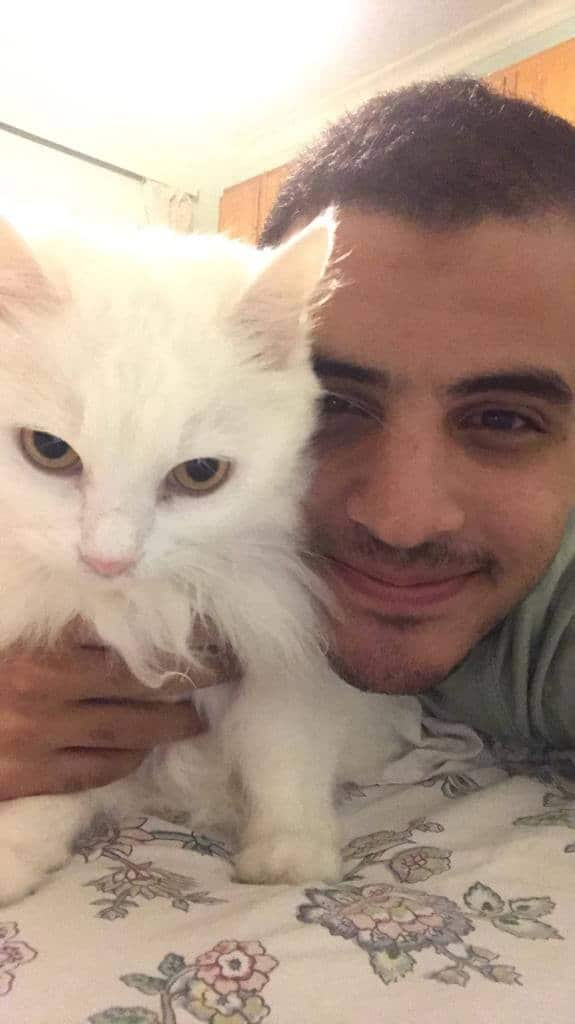 I've been living with cats since 2008 and I can confidently say I have more feline friends than humans lol. I currently live with 5 cats in different life stages; two of them are less than one year old, one is 2-ish years old and the oldest two are 9-ish years old. I've developed a strong bond with cats over the years and I'm eager to share my experience through this blog. You can learn more about my cats here.