Disclaimer: Some of the links in this article may be affiliate links; we will earn a commision, at no additional cost to you, if you make a purchase through one of our links.
So, you've noticed your cat acting unusual, huh? She's refusing to eat, straining when urinating, and peeing around the house. Chances are, your feline pet is suffering from feline lower urinary tract disease (FLUT)!
After your little furry friend is diagnosed by the vet, she'll likely need to go on a special dietary plan. Your vet might also recommend Hill's w/d prescription diet, which is basically a blend of soluble and insoluble fiber.
What if you can't find w/d cat food, though? Or what if your cat doesn't want to eat it? What's the best w/d cat food equivalent? This post addresses this question by highlighting some of the best alternatives to w/d cat food.
Can I Find a W/D Cat Food Equivalent?
While Hill's w/d cat food is arguably the most popular prescription food out there, it's not the only option. There are many cat food choices out there, both wet and dry, and in different flavors and values. Plenty of these options don't require a vet's prescription, so you're free to pick according to your cat's liking.
The Best W/D Cat Food Equivalents
While it's good to follow your vet's guidelines and prescriptions, your cat might have some other plans. Whether it's dietary restrictions or just pure pickiness, w/d cat food might not be the best option for your feline friend.
That being said, here are our top w/d cat food alternatives:
Blue Buffalo Cat Food is all-natural, with the main ingredient being real chicken.
Most pet owners have noticed a positive reaction from their cats which have been resistant to other options.
It's also great for getting your furball to drop a couple of pounds, which in turn helps in treating urinary infections.
What We Liked
Combines urinary tract and weight management benefits
Natural ingredients, including chicken, potatoes, and carrots
Grain-free
What We Didn't Like
Requires a larger budget
Requires vet prescription
Royal Canin is a trustworthy brand for all pet owners. They offer a lot of tasty options for all your cat's problems.
This dry food is tested by professionals. Not only does it prevent urinary stones in cats, but it's also been shown to dissolve preexisting stones.
Royal Canin Feline Urinary So Dry is suitable for all cats and it features chicken as its primary ingredient.
What We Liked
Suitable for all cats
Contains chicken as the main ingredient
Your cat will find it quite tasty
What We Didn't Like
Requires vet prescription
A pricier option
Related: Top c/d cat food alternatives for urinary tract infections
Wet food, in general, is great for your pet's urinary tract. It provides nourishment with adequate hydration. Purina's wet food is also low in salts that cause urine stones.
Some cats can get bored with food really quickly! This is especially an issue for cats who are put on a specific diet for health issues.
That's where Purina's wet food shines. It's available in a variety of formulas and flavors, such as chicken, beef and liver, ocean whitefish, and tuna.
What We Liked
Diverse flavor choices
Doesn't require a prescription
Provides ample hydration
What We Didn't Like
Contains meat by-products
Artificial flavors
Despite its price, the IAMS Proactive Urinary Tract Health food is packed with a lot of vitamins that ensure a healthy immune system and a shiny coat for your cat.
It uses chicken, along with some grains and chicken by-products, as the main ingredients. So you can rest assured that your cat will enjoy eating.
What We Liked
Doesn't require a prescription
Great for picky and sensitive cats
Packed with vitamins
What We Didn't Like
Contains grains
Contains chicken by-products
Related: Heritage Ranch Cat Food Full Review
Don't be fooled by the price tag; the Wysong Uretic Natural Dry Food formula is an excellent choice for cats with urinary tract problems.
This cat food is packed with a lot of nutrients and enzymes. However, these ingredients aren't that tasty for cats. This can be a pro in itself as it prevents overeating while ensuring a healthy, balanced meal for your cat.
What We Liked
Affordable
Loaded with macronutrients
Doesn't require a prescription
What We Didn't Like
Not the most suitable for picky cats
What Is the Best Food Choice for My Cat?
Now that you know the available options out there, you might be wondering, which option is best for my cat?
When it comes to FLUTDs, it's important to treat the cause, and the most common cause of FLUTDs is dry food. Cats feeding on dry food usually drink less water, leading to concentrated urine, and FLUTDs.
In this case, you might want to go with a wet food option. If your cat refuses wet food or if she likes dry food better, make sure to add water to your pet's food to encourage proper hydration.
FLUTDs are more common in overweight cats. If your cat is above normal weight, you might want to pick a dietary choice that promotes weight management.
It's also important to properly transition between food choices. Don't go all out and buy a full-sized bag of food for your cat. Get only a small amount and see how your little friend feels about it.
Save 35% on All Pet Supplies from Chewy
You will also get $20 off your first order on Chewy (plus free shipping). I personally think Chewy provides the best prices and offers, especially when it comes to my regular pet supply needs.
Any dietary transition might upset your cat at first, so give it two days before deciding that the choice of cat food is unsuitable.
Before purchasing, you should think about your cat's food preferences. It's important to notice if your cat refuses to eat a certain flavor or has shown irritation with certain ingredients.
Grain-free food is an increasingly popular option. If your cat has digestive problems, it might benefit from a grain-free diet.
Conclusion
There are a lot of cat food choices that are considered w/d cat food equivalent. Don't worry if you're unable to get your hands on this specific formula; your furball still has a lot of picks.
The best alternative would be Blue Buffalo W+U cat food. Like w/d cat food, it works on both urinary infections and weight management. Note, however, that your cat will need to be under a vet's supervision when transitioning to this dry food.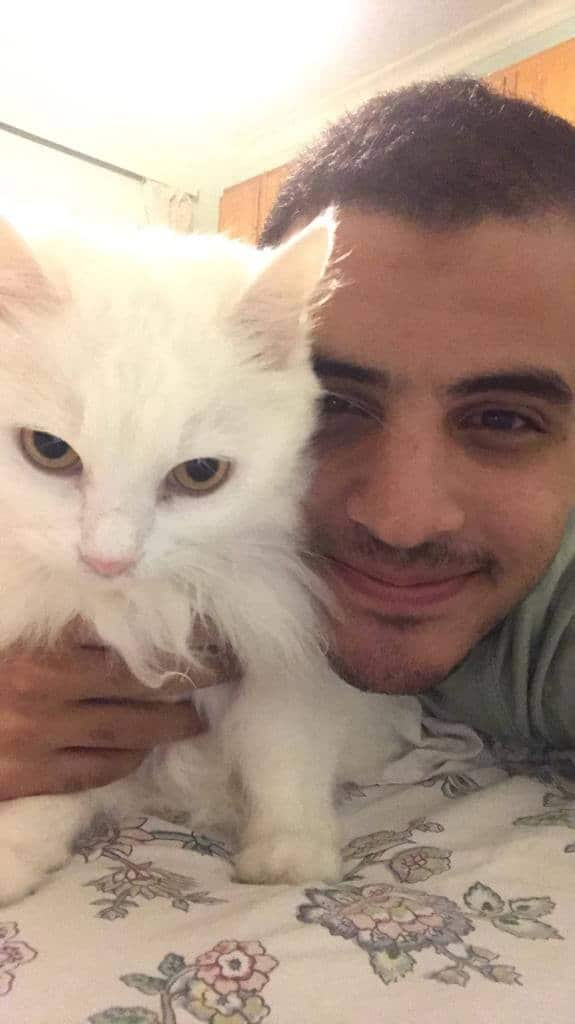 I've been living with cats since 2008 and I can confidently say I have more feline friends than humans lol. I currently live with 5 cats in different life stages; two of them are less than one year old, one is 2-ish years old and the oldest two are 9-ish years old. I've developed a strong bond with cats over the years and I'm eager to share my experience through this blog. You can learn more about my cats here.