Disclaimer: Some of the links in this article may be affiliate links; we will earn a commision, at no additional cost to you, if you make a purchase through one of our links.
What do pet owners think when spring is approaching? Sprouting seeds, flowers, or green trees? Possibly, but they also think about shedding season. Sure, your fluffy, cuddly buddy is worth overlooking a few hair strands.
However, when loose cat hair gets on your carpet, furniture, and even your face, it's time to look for solutions. Grooming tools like StripHair or Sleekez can help you keep your house cat-hair-free. The question is, "StripHair vs. SleekEZ: Which cat deshedding tool should you choose?"
This article will review the key differences between StripHair and SleekEZ to help you pick what suits you.
StripHair vs. SleekEZ Overview
StripHair is composed of natural materials. It has no sharp metal parts, so it's handier to groom sensitive pets. It has one available size, which is 10 in, and it's available in two colors: black and red. SleekEZ has a unique tooth pattern that reaches the undercoat, pulling more hair. It offers different sizes and colors and is more budget-friendly.
The Full Comparison
Performance
In deshedding tools, you want to look for something that digs deep and reaches the loose hair in your pet's undercoat (the inner layer of short hair) without pulling or damaging the topcoat. Both Striphair and Sleekez get the job done, but there are some differences.
The StripHair Gentle Groomer is made from rubber with a binding factor, making it perfect for removing dead hair, dirt, and skin flakes. It doesn't contain sharp bristles, so you can use it daily without worrying about shearing or scratching your cat's skin.
SleekEZ has rigid blades, allowing you to add pressure when combing. It has a unique wave tooth pattern that goes deeper into the coat, getting more hair removed. Also, loose hair falls easily from the comb, so you can go multiple strokes without having to pull the hair out of it by hand.
If your cat has long, thick fur and hasn't fully shed its coat yet, you might want to go with SleekEZ to get that extra amount of loose hair. If your cat has a short coat and doesn't like getting groomed, choose a gentler option like StripHair.
Design
Both SleekEZ and StripHair don't particularly offer a ground-breaking design. Still, considering it's a deshedding tool, SleekEZ has more to its design than StripHair.
StripHair is rectangular with round corners. It has a flat edge that allows gentle pressure and helps distribute natural skin oils evenly. Plus, it's covered with an exfoliating diamond texture layer.
The StripHair groomer has only two colors: black for long coats and red for short hair breeds.
SleekEZ has an ergonomic design. It's oval, fitting naturally into your hands. It has a wave-shaped comb to grab hair by the tips, so it's not painful for your pet. The Professional by SleekEZ offers five different colors: orange, rose, green, violet, and sky blue.
Related: King Komb vs SleekEZ full comparison
Size
SleeckEZ gives you three options: small, medium, and large. The small size is 2.5 inches, and you can use it on small pets like cats, rabbits, and small dogs.
The medium size is five inches, and it's for long-haired cats or medium to large dogs. The large size is generally for horses, but you can still try it on your cat.
StripHair, on the other hand, has only one size, which is nine inches. However, it's flexible, so it works with smaller areas of your cat's body.
Material
StripHair is mainly rubber with antimicrobial agents within its formula. The rubber blend is designed to give the right flexibility, making it easier to clean any curves. StripHair uses rubber from renewable trees to ensure that your pet is safe from toxic materials.
SleekEZ is made of wood coated with water-based lacquer. The metal comb is made of stainless steel, and the tooth pattern is unique to SleekEZ. The coating layer is mainly chemical, so if you're looking for a more eco-friendly option, SleekEZ might not be for you.
Budget
The StripHair Gentle Groomer, designed for long hair or short hair breeds, costs around $30. If you have multiple cats with different types of fur, you can save a couple of dollars and purchase the StripHair Duo. It'll cost you a little under $55.
The SleekEZ original grooming tool prices range from $15 to $20, depending on the size. They also offer a cheaper bundle of all three sizes that cost a little less than $50.
It's worth mentioning that SleekEZ offers a lifetime warranty, while StripHair provides a 60-day money-back guarantee. So, if you're looking for a budget-friendly option with a longer warranty period, SleekEZ might be a good choice.
Versatility
If you're looking for more than just a deshedding tool, StripHair might be a fit. You can use it to pull hair from carpets, furniture, and pet bedding. What's more, you can lather shampoo with it, remove rinsing water like a squeegee, and use it as a massaging tool.
SleekEZ can also remove hair from furniture and carpets, but make sure you don't use it on leather or nylon.
FAQs
How Often Should You Use A Deshedding Tool On Your Cat?
Generally, you want to brush your cat daily if it has long fur that knots easily.
You can do this 1-2 times a week for cats with shorter hair or after bathing your cat. However, you'll need to wait until the fur is dry.
Does Bathing Cats Help With Shedding?
Yes, bathing your cat helps reduce shedding. You'll want to bathe it once a week. If your cat hates water, you can do this once every four weeks.
Conclusion
The availability of pet grooming tools has made owning cats effortless. You can use deshedding tools like StripHair or SleekEZ to avoid having a house full of hair.
Both have pros and cons, but if you're looking for a flexible grooming tool that's made of natural materials and gentle on your cat, you may find StripHair convenient.
SleekEZ, on the other hand, may suit you if you want a deshedding tool that reaches the undercoat, detangles knots, is budget-friendly, and offers different sizes.
Still can't make up your mind on how to choose between SleekEZ vs. StripHair? Just remember that both offer a refund, so if you're not satisfied, you're guaranteed to get your money back!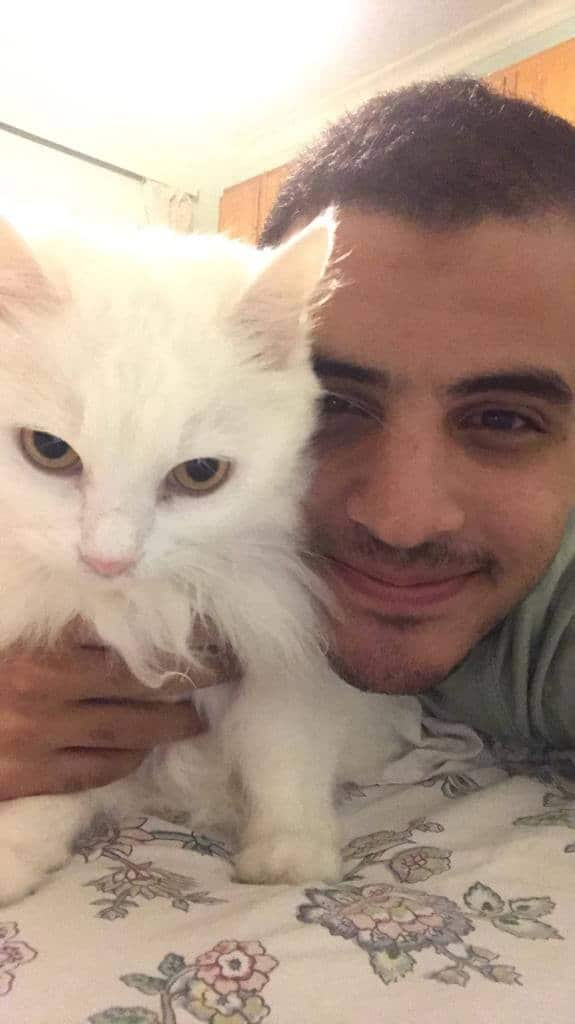 I've been living with cats since 2008 and I can confidently say I have more feline friends than humans lol. I currently live with 5 cats in different life stages; two of them are less than one year old, one is 2-ish years old and the oldest two are 9-ish years old. I've developed a strong bond with cats over the years and I'm eager to share my experience through this blog. You can learn more about my cats here.