Disclaimer: Some of the links in this article may be affiliate links; we will earn a commision, at no additional cost to you, if you make a purchase through one of our links.
Cats are adorable. They bring joy to many owners with their cute, playful antics, but they also bring a lot of hair to your house. Thanks to de-shedding tools, cat owners no longer have to suffer through time-consuming grooming sessions to maintain a cat-hair-free home.
You might find yourself in the market buying a cat de-shedding tool and wonder which one to choose.
To make it easier on you, we'll review SleekEZ vs. King Komb to narrow down your options and help you make up your mind.
SleekEZ vs. King Komb Overview
Both tools have metal blades and an ergonomic handle. SleekEZ functions better in collecting more hair from the undercoat with long-haired breeds. King Komb has more to its design. It comes with a retractable button that easily removes hair piles with a swiping motion, making cleaning easier. It also has rubber bristles for shampooing and massaging.
SleekEZ vs. King Komb Detailed Comparison
Performance
Choosing the most suitable de-shedding tool depends on your cat's coat. Both SleekEZ and King Komb use metal blades for the de-shedding process, so you don't want to add too much pressure when grooming.
You may find SleekEZ convenient if:
Your cat sheds a ton of hair, and you want to get the most amount of hair out. SleekEZ de-shedding tool has a wave tooth pattern that efficiently pulls hair strands by the tip, so it's not painful to your cat.
You're looking for a tool that goes beyond the upper coat and removes loose dead hair, dander, and dirt.
You want a tool that detangles without shaving, tugging, or scratching your cat.
On the other, King Komb might be suitable for you if:
Your cat has medium to short hair. While the King Komb removes hair, dirt, and dander, it may not work as efficiently with long thick hair.
You're looking for more than a de-shedding tool. King Komb has two types of bristles, metal blades and rubber bristles. The rubber bristles pull loose hair and act as a massage tool that stimulates dermal circulation for a shiny coat.
You don't mind cleaning after grooming your pet—the King Komb doesn't collect pulled hair while de-shedding.
You want to use the grooming tool for shampooing or rubbing down tropical oils on your pet's coat.
Related comparison: SleekEZ & Equigroomer for cats compared
Design
Both grooming tools are handless with metal edges for de-shedding. They offer comfort by fitting naturally in the palm of your hands.
SleekEZ consists of two parts: the grip part and the blade. The handle part is oval—allowing good gripping—and has a waved metal blade embedded in it.
The "PROFESSIONAL" by SleekEZ is made by injection molding to offer an ergonomic handle. It comes in five different colors, giving you plenty of options.
King Komb consists of three parts: the handle, two different types of blades, and a retractable button. The handle part is cylindrical and fits easily in your palms like a can of soda.
It offers three metal blades controlled by the retractable button on one side, and the other has rubber bristles. The King Komb is available in two colors, green and black for small pets and yellow and black for medium to large pets.
Size
SleekEZ offers three sizes: 2.5 inches, 5 inches, and 10 inches. The 2.5 inches is most suitable for small pets like cats, but if your cat is on the larger side, you might want to get the 5 inches.
King Komb comes in two sizes. The King Komb Mini is around 5 inches and is suitable for small pets with short hair. You'll want to get the larger size, about 7 inches, for large breeds with long hair.
Material
Both SleekEZ and King Komb have stainless-steel blades. SleekEZ's main body is made of Populus wood and is covered with a layer of water-based lacquer.
King Komb is mainly made of plastic and rubber, so if you don't like using plastic-based products, King Komb might not suit you.
Price
Compared to other grooming tools, both King Komb and SleekEZ are on the expensive side.
The Original by SleekEZ prices vary according to size, but they only differ slightly. However, The "PROFESSIONAL" by SleekEZ is pricey, considering it's only 5 inches.
King Komb is relatively cheaper than sleekEZ. The King Komb Mini costs less than the smallest size in SleekEZ, while the larger size costs the same as The "PROFESSIONAL" by SleekEZ.
Related: SleekEZ vs Groom Ninja head-to-head
Cleaning
SleekEZ collects shed hair, and it slides off the blades easily. You don't need to pull the hair after every stroke; it will pile up in rows before falling.
King Komb, on the other hand, has an added cool feature. It has a retractable button that swipes the blades inward, ejecting the pile of hair. So if you're looking to clean your grooming tool by just swiping a button, King Komb might be convenient for you.
Should You Get A Cat De-Shedding Tool?
Yes, it's advisable to have a de-shedding tool and a grooming routine for your cat. Grooming prevents hairball formation—which can block your cat's intestines—by pulling dead hair from the undercoat.
Can You Over-Groom Your Cat?
Yes, using de-shedding tools daily with a lot of pressure may do your cat more harm than good. Even if you used a gentle grooming tool, you might still subject your cat to skin irritation, burns, and bald patches if you're not gentle with each stroke.
Conclusion
Although cats groom themselves, using de-shedding tools like SleekEZ or King Komb will help them have a healthy, shiny coat with no knots or bald patches. Both tools offer a convenient handle that fits comfortably in your hands.
SleekEZ's wave tooth pattern is better for removing dirt, dander, and loose hair from the undercoat, so you might opt for it if you own a long-haired breed.
King Komb works best on medium to fine hair. It also has a massaging rubber bristle and a swipe button to eject hair off the blades. So if you want a grooming tool that's easy to clean and is used while bathing, you may find King Komb fitting.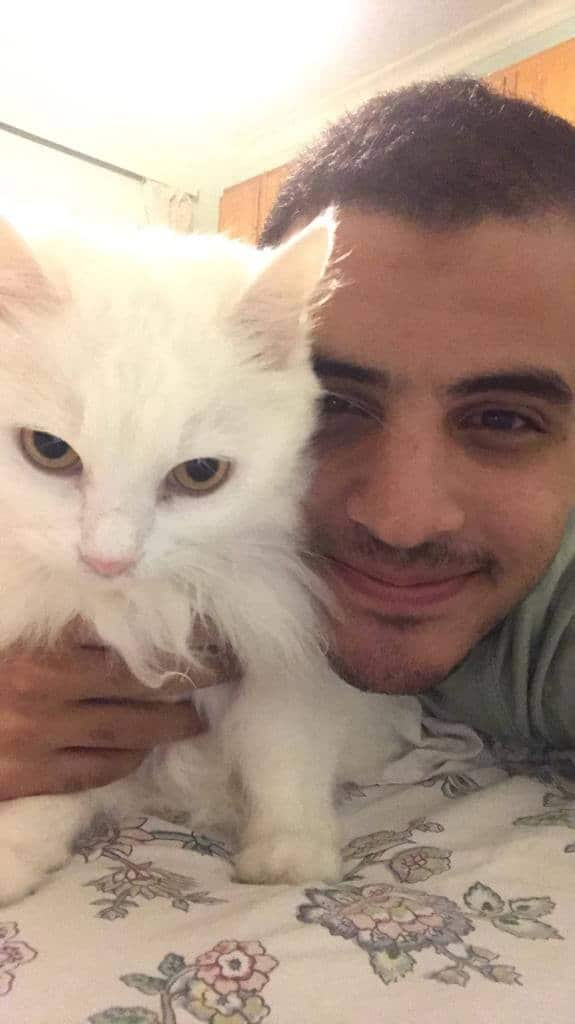 I've been living with cats since 2008 and I can confidently say I have more feline friends than humans lol. I currently live with 5 cats in different life stages; two of them are less than one year old, one is 2-ish years old and the oldest two are 9-ish years old. I've developed a strong bond with cats over the years and I'm eager to share my experience through this blog. You can learn more about my cats here.