Disclaimer: Some of the links in this article may be affiliate links; we will earn a commision, at no additional cost to you, if you make a purchase through one of our links.
Cat people are no strangers to finding hairs everywhere around the house, from the sofa to the closet. However, being used to it doesn't make it any easier.
While having your lovable furballs around is delightful, finding their fluff all over the place may be aggravating. If you have a cat, de-shedding may be necessary. Not just for your own convenience but also to prevent hairball vomit or constipation.
You don't have to yield to the pet dander, though.
Many de-shedding tools made it easier for you to get rid of the loose hairs before they even become an issue. Among the best options are SleekEZ and EquiGroomer. Both brands have great features to look forward to, but which should you choose?
In this post, we'll go over a thorough comparison between SleekEZ vs. EquiGroomer. Let's dig in!
SleekEZ vs. EquiGroomer: Overview
The hack-saw blade on the SleekEZ is a patented wave pattern that reduces tugging and hair breakage. It also comes in three different sizes, from 2.5-to 10 inches. Meanwhile, you can't get the EquiGrommer in smaller sizes under 5 inches. Yet, the EquiGroomer has an indented ergonomic grip that gives it an edge for long de-shedding sessions.
| Image | Product | Details | Price |
| --- | --- | --- | --- |
| | SleekEZ | Comes in 3 different sizes | Check Price |
| | EquiGroomer | Better for long de-shedding sessions | Check Price |
SleekEZ vs. EquiGroomer: In-Depth Comparison
There are several differences between both brands in quality, grip, size, and performance. We'll break down these distinctions through an in-depth comparison.
Quality
When it comes to de-shedding, it's important to ensure the quality of the tool you're using. It can make all the difference in making the process easier and less painful for your pet.
The high-quality build of the SleekEZ provides your pet with a painless experience and makes it a durable tool. It works wonders on cats thanks to its robust construction, patented wave blade, and dainty size.
The EquiGroomer also offers your pet a very smooth grooming session with its safe, effective blade and precise handle. However, its blades can be prone to rust, putting it at a disadvantage in terms of durability.
Related: Groom Ninja vs SleekEZ Full Comparison
Performance
Both tools are made to provide your pet with a clean, smooth brushing, but it all comes down to how luscious your pet's fur is.
As for the SleekEZ de-shedding, it's very capable and fast when it comes to removing dead hairs, dirt, and dandruff. However, it seems to work better for cats with short coats. It might be a little disappointing if you try and use it on matted or tangled fur.
Save 35% on All Pet Supplies from Chewy
You will also get $20 off your first order on Chewy (plus free shipping). I personally think Chewy provides the best prices and offers, especially when it comes to my regular pet supply needs.
Meanwhile, the EquiGroomer de-shedding holds its ground regardless of the coat length. On the downside, you need to be gentle with it, or it could end up cutting intact hair instead of removing loose strands.
Either way, frequent brushing can eliminate dirt and dander while boosting circulation.
Size Options
Having several sized pets can make the search for a suitable de-shedding tool harder than usual. Larger ones get the job done faster, but they might not get in all the nooks and crannies.
SleekEZ offers its de-shedding tool in multiple size options. The smaller one is a 2.5-inch brush used for smaller pets. The medium is 5 inches, suitable for pets between 15-150 lbs. On the other hand, the 10-inch one is a good fit for equines.
Meanwhile, EquiGroomer only offers its brushes on the larger side, from 5-9 inches. The smaller one can be used for cats and dogs for a massage-like experience. While the larger is suitable for bigger animals and can cover more space in one stroke.
The size variety by the SleekEZ can make it more practical, especially when you're a cat person.
Related: The Full King Komb vs. SleekEZ Comparison
Grip
The handle design of a de-shedding tool can give you better control and maintain a soothing experience for your furry friend.
The SleekEZ's handle is made out of premium-grade wood, and there are some versions with a metal handle. While its design is very minimalistic, its oval shape makes it harder to grasp with only one hand.
On the other side, the highly ergonomic grip of the EquiGroomer is enhanced by its traditional design with a large upper side to ensure a secure grip. Plus, the handle is made out of solid textured wood that has been treated to prevent it from absorbing water and stains.
In terms of grip, both brands seem efficient, but the EquiGroomer can be more functional.
Frequently Asked Questions
Q: Does The SleekEZ Shave Hair Off?
A: No, SleekEZ isn't a shaving tool. It's a de-shedder that can be used to remove loose hair, dust, dirt, and dandruff from your pet. That said, aggressive brushing can break off the hair.
Q: Can You Use SleekEZ For Cats?
A: Yes, you can use it for cats. While the SleekEZ was originally made for horses, it can be used for de-shedding cats and dogs. However, it's best to choose small brushes to groom your cat. In this case, it's the 2.5-inch version of the SleekEZ
Q: Can You Use EquiGroomer For Cats?
A: Yes, EquiGroomer is suitable for most pets, including cats, dogs, and horses. The brand is not specific to certain animals nor limited to long-haired pets or short-haired ones.
Q: How Do You Clean A De-Shedding Brush?
A: Unlike regular pet brushes, cleaning the SleekEZ and the EquiGroomer is simple. You just gather all the hair while being extra careful not to hurt your hands. Then wipe the blade down with alcohol every once in a while.
Final Verdict
All in all, both pet de-shedding tools are among the best options out there. At first glance, they might look identical, but a few subtle differences could push you either way.
After putting the SleekEZ vs. EquiGroomer in a head-to-head comparison, declaring one tool superior to the other wouldn't be fair. It's all about your needs.
The SleekEZ is more suited for small and short-haired pets. However, it's a durable and high-quality de-shedding tool.
In contrast, the EquiGroomer might be your best bet if you're looking for a tool that could tackle larger pets with long coats.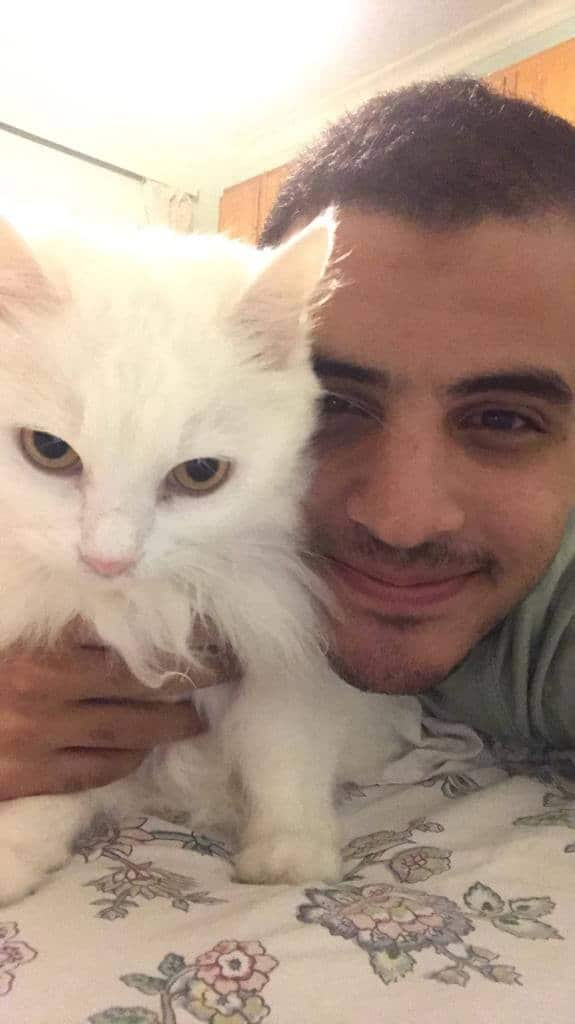 I've been living with cats since 2008 and I can confidently say I have more feline friends than humans lol. I currently live with 5 cats in different life stages; two of them are less than one year old, one is 2-ish years old and the oldest two are 9-ish years old. I've developed a strong bond with cats over the years and I'm eager to share my experience through this blog. You can learn more about my cats here.