Disclaimer: Some of the links in this article may be affiliate links; we will earn a commision, at no additional cost to you, if you make a purchase through one of our links.
With all the care cats constantly need, scooping and cleaning their litter boxes is the most tiring and unpleasant chore.
Fortunately, this is made easy by using self-cleaning litter boxes.
We dedicated this article to reviewing one of the best self-cleaning litter boxes on the market, made by one of the leading brands in smart pet products, Catlink.
So, in this article, you'll find an in-depth Catlink Scooper review to let you know whether it's worth your money or not.
Catlink Scooper Review
Catlink Scooper is well-designed to provide the best toileting experience for your cats with maximum safety. Besides that, the self-cleaning features work efficiently and smoothly.
This device also includes many other features that make it much more than just a self-cleaning litter box. Therefore, its price is on the higher side.
That being said, it's not suitable for larger cats.  
General Features of Catlink Scooper
A self-cleaning litter box is literally what the name suggests. It's a litter box that cleans itself without interference from you. Yes, you won't need to do any scooping.
Catlink manufactures three versions of its self-cleaning litter box: Standard Pro, Luxury Pro, and Young.
Here are some of their main features:
Design
Catlink Scooper looks like a small spaceship in your living room. It has a minimalistic modern design that will go well with your house.
This specific design prevents the litter box from tipping over. It's also made of high-quality polypropylene materials with a screwless design to make it durable enough to handle your cat's use.
The screwless design of this product is simple and easy to clean. It also allows you to disassemble and install it back with ease.
Size
This smart litter box looks bigger in real life. Don't worry, though; it only occupies about ⅓ square meters of your house.
When it comes to the size of the ball bin interior, where your cat does her thing, it differs from the Young version to the Standard and Luxury Pro.
The Young version is designed specifically for kittens, so it's on the smaller side. It's still spacious enough to give your kitten the best toileting experience.
Both the Standard Pro and Luxury Pro have a larger ball bin of 57L. All of the versions are suitable for cats up to 10 kgs (44lb).
Related: Catlink vs Litter-Robot Full Brand Comparison
Self-Cleaning Feature
It's a self-cleaning litter box, so this feature is the most important of all the features. But how does it work?
Catlink Scooper has three modes: Auto, Manual, Empty, and Timed modes.
The Auto mode detects when your cat enters the cabin and finishes her toileting needs; then, after 3 minutes, it starts the cleaning cycle by default.
This is when the cabin rotates to sift the clean litter from the toileting waste. While it spins, the waste drops into the waste box. Then, it turns in the opposite direction so that the clean litter goes back to its place.
You don't need to interfere in any way to scoop the toileting waste. Not even with the Manual mode. It only requires you to press a button to start the cleaning cycle and to press the button to stop it.
In addition, you can empty the litter box to put new, fresh litter with just one push of a button.
For the self-cleaning feature to work efficiently, it's combined with a 13L waste box that is easy to clean.
There's also a Timed mode, which is available only in Standard Pro and Luxury Pro.
Double UV Sterilization
You know that terrible smell you have to endure when cleaning or emptying your cat's litter box? You don't have to deal with it here.
Standard Pro and Luxury Pro are equipped with double UV sterilization features. This prevents foul odor that results from the accumulation of bacteria, mold, viruses, and other microorganisms.
As for the Young version, the ball bin is sealed with high-quality wool tops. This makes it highly leakproof, preventing any odor accumulation or leakage.
It also uses industrial-grade activated carbon and polymer-binding materials that help with deodorization and filtration.
Multiple Safety Features
Using a self-cleaning litter box like this could be worrying for cat owners. You might wonder if your cat will get stuck or if the litter box will fall.
Catlink took all that into consideration when designing its product. All Catlink Scooper versions have multiple safety features.
This includes an anti-pinch sensor to stop the device if your cat enters the ball cabin while it's still running. It also includes a gravity sensor that keeps the litter box staple.
There are other sensors that make the device stop if there are any blockages or abnormalities.
So, there's no need for you or your cat to be anxious about using this product.
Two Litter Filter Options
Catlink Scooper Standard Pro and Luxury Pro come with two detachable litter filters. One is suitable for bentonite litter, and the other is for mixed cat litter (bentonite and tofu litter).
App Compatibility
The biggest perk of using Catlink Scooper is that you can control it with its app. Access to the app isn't available for the Young version.
This app allows you to remotely control the cleaning modes. It also provides you with daily toilet reports as well as abnormal alerts when an issue with your cat is detected.
Additionally, the app helps with weight and cat litter volume monitoring.
Some Drawbacks
We know that there isn't a totally perfect product, and Catlink Scooper isn't an exception. We found a couple of things that we consider drawbacks.
First, although the interior of the ball bin is spacious, it's not large enough for larger cats.
To avoid this problem, it's best to carefully check the dimensions of the device before buying as well as measuring your cat.
Of course, it's a no-brainer that this device isn't suitable for larger breeds like Main Coon.
Another thing is that you might need to reset the device after you do anything to it. This includes emptying the waste drawer.
It's not a big issue, but it can be annoying to some people.
Lastly, all three versions of Catlink Scooper seem to be a bit high for some kittens and dwarf cats. You can resolve this issue by placing a box in front of the device or buying the Catlink Stairway.
Unique Selling Points of Catlink Scooper
On top of all the fantastic features that we shared with you in the above section, we found that these three features make Catlink Scooper unique from other smart self-cleaning litter boxes:
Compatible With Alexa
Standard Pro and Luxury Pro are compatible with Alexa, making the cleaning job even easier than ever before.
Multi-Cat Recognition
Catlink Scooper can recognize different cats that use the device by their size. This is helpful for keeping up with their daily toilet data reports and other health reports that the app provides you with.
Ambient Lighting
This feature is extremely considerate. It turns on ambient light automatically during the night to help elderly cats and those with poor eyesight.
It also turns off automatically during the day. You can activate this feature from the app.
FAQs
Here are answers to some common questions you might have in mind:
1. What Kind Of Cat Litter Should I Use With Catlink Scooper?
2. Is Catlink Scooper Suitable For Cats That Urinate Standing Up?
Yes, Catlink Scooper is large enough to suit cats that urinate standing up. It shouldn't cause any leakage or mess if you're using clumping litter with it.
Conclusion
There are multiple smart self-cleaning litter boxes on the market. But, by reviewing Catlink Scooper, we came to the conclusion that it provides a lot of helpful features that you might not find in other brands.
This is in addition to its durability, chic design, and efficiency. We think this product is worth the investment.
Our favorite version is the Standard Pro. It has all the features your cats need for a pleasant toileting experience without needing a lot of effort from you.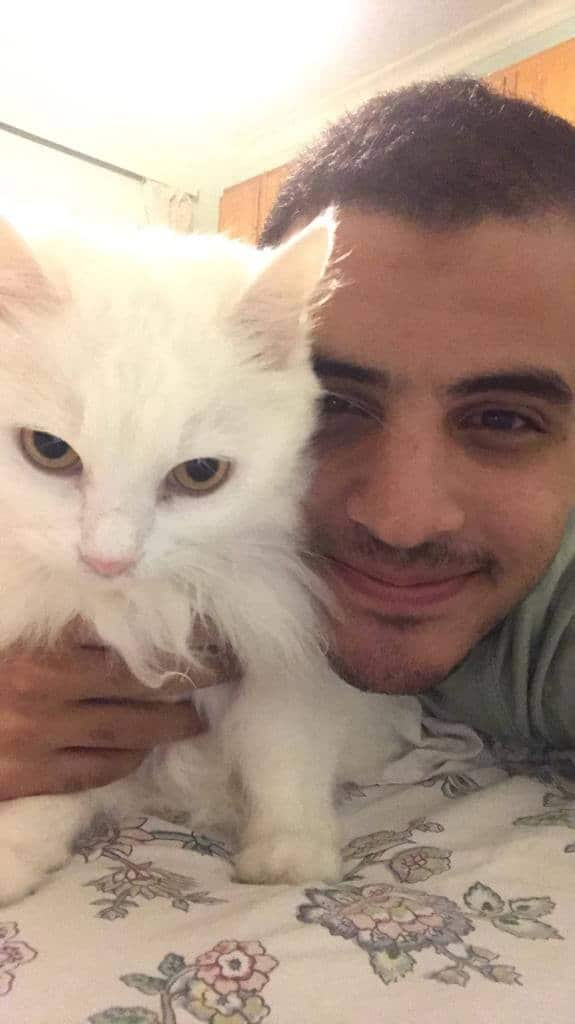 I've been living with cats since 2008 and I can confidently say I have more feline friends than humans lol. I currently live with 5 cats in different life stages; two of them are less than one year old, one is 2-ish years old and the oldest two are 9-ish years old. I've developed a strong bond with cats over the years and I'm eager to share my experience through this blog. You can learn more about my cats here.