Disclaimer: Some of the links in this article may be affiliate links; we will earn a commision, at no additional cost to you, if you make a purchase through one of our links.
Raising pets is lovely and all, but that's only until you have to empty the litter box and clean it. It's a stinky task, both literally and figuratively, so getting a device that does it for you seems legit. That's why automatic litter boxes are now crowding the market and demanding your attention.
Both Catlink and Litter-Robot are renowned litter boxes that cat owners love, and they both have self-cleaning features. If you can't seem to determine your favorite, we're here to help with that!
Overview: Catlink Vs. Litter-Robot
The Catlink gives you three working modes, while the Litter-Robot is set to one mode only. The Litter-Robot is easier to use, but the Catlink is more durable, thanks to its screwless design.
Both litter boxes are equally efficient when self-cleaning and have similar prices, but the Catlink empties out automatically, giving it leverage.
The Detailed Comparison
Here, we'll be comparing the Catlink Scooper and the Litter-Robot 3 Connect. Both are self-cleaning litter boxes that come head to head, competing for your money.
Design
The Litter-Robot 3 Connect comes pre-assembled, which is a bonus. You don't have to do anything except hoist the box out and plug it in. It has an innovative design, looking like a trendy spaceship with the globe and all.
The litter box consists of a base and a globe. It's made entirely of plastic, with some rubber lining around the globe. It'll fit perfectly into your house if it adopts a modern interior style.
Moving on to the Catlink Scooper, it shares the same space-ship design with the Litter-Robot. Although I have to say, Catlink's design looks more outdated, like a spaceship from the early 2000s.
The design is minimalistic and simple. It prevents your cat from tipping the whole thing over, and it's screwless for added durability.
You can disassemble the Catlink any time you want to clean it.
Also Read: Petkit vs Catlink Automatic Litter Box Comparison
Size
The Litter-Robot is not in any way compact. On the contrary, it's larger than your average litter box, reaching a height of more than 2.5 feet. Of course, the size can be a good advantage for larger cat breeds, but it can also be bothersome if your cat is tiny. It'll take up too much room.
In that case, you may be better off with the Catlink Scoop, which is only 2.3 feet high. It's also smaller overall, occupying only ⅓ square meters of your ground.
It's noteworthy that there are larger versions of the Catlink Scoop, the Standard Pro, and the Luxury Pro, so if you want the larger size, you can get it.
You can read our full Catlink Scooper review by clicking here.
Self-Cleaning
When buying a self-cleaning litter box, you typically pay the most attention to this feature. The Litter-Robot 3 Connect is designed with sensors. When your cat enters the globe, she triggers the sensor, and it starts counting down for a few minutes.
It's up to you to choose the amount of time. The options available are 3, 7, and 15 minutes, and you can control them through the mobile app.
When the countdown ends, the cycle starts. The globe rotates, causing the clean litter to be sieved into another compartment. This way, only the waste and clumps remain in the device's base, and it's easy to clean it.
As for the Catlink Scooper, it works a bit similarly. You get to choose between Auto, Manual, and Empty modes.
The Auto mode counts down for three minutes when your cat enters, then starts cleaning. This is the closest thing to the 3 Connect.
With the Manual mode, the device works in the same way, but you'll have to press a button to start the cycle rather than letting the box count down for it.
The Empty mode allows you to empty the litter box with a push of a button, which is ideal when you're getting new litter.
Must Read: Catlink vs. Petree
Litter Options
With the Litter-Robot, you can only use clumping litter. Otherwise, the device won't sieve the waste, and the self-cleaning feature will be rendered useless.
The Catlink Scooper Young, the smallest size, is the same. You can only use clumping litter if you want clean results. However, the larger models, Standard Pro and Luxury Pro, have detachable filters that allow you to use mixed litter.
App Compatibility
Luckily for you, both litter boxes come with applications that you can use for remote control. The Litter-Robot 3 Connect works via the Litter-Robot app that you can download on any smart device you have.
All you need is a solid Wi-Fi connection, and you'll be able to adjust the countdown time and other settings through it.
Unfortunately, that's where the Catlink Scooper falls short. The Young version isn't compatible with the mobile app; only the larger sizes are. It can be bothersome if you have a small cat and still want to control the box through your phone.
Save 35% on All Pet Supplies from Chewy
You will also get $20 off your first order on Chewy (plus free shipping). I personally think Chewy provides the best prices and offers, especially when it comes to my regular pet supply needs.
Downsides
Since no product comes empty of downsides, both litter boxes have weak points.
For example, the Litter-Robot is often dismissed for its huge size that fills up quite the room. If you prefer to have a compact box, it may not be a suitable option for you.
On top of that, some users complained that the Litter-Robot doesn't neutralize the odor well, which can be a huge turn-off for homeowners.
As for the Catlink Scooper, its major drawback is the lack of app control in the Young version. You'll have to buy one of the bigger ones to enjoy it.
Some buyers also reported that the box seems high for some cats to mount.
Additionally, some users complained that the box needs to be reset frequently, which can be quite a hassle.
The Final Verdict
The Catlink Scooper Young comes without app control, but it's smaller than the Litter-Robot. It also empties out automatically, which can be a bonus.
On the other hand, the Litter-Robot is larger than average, which can be a turn-off. But, its high-tech design is hard to beat.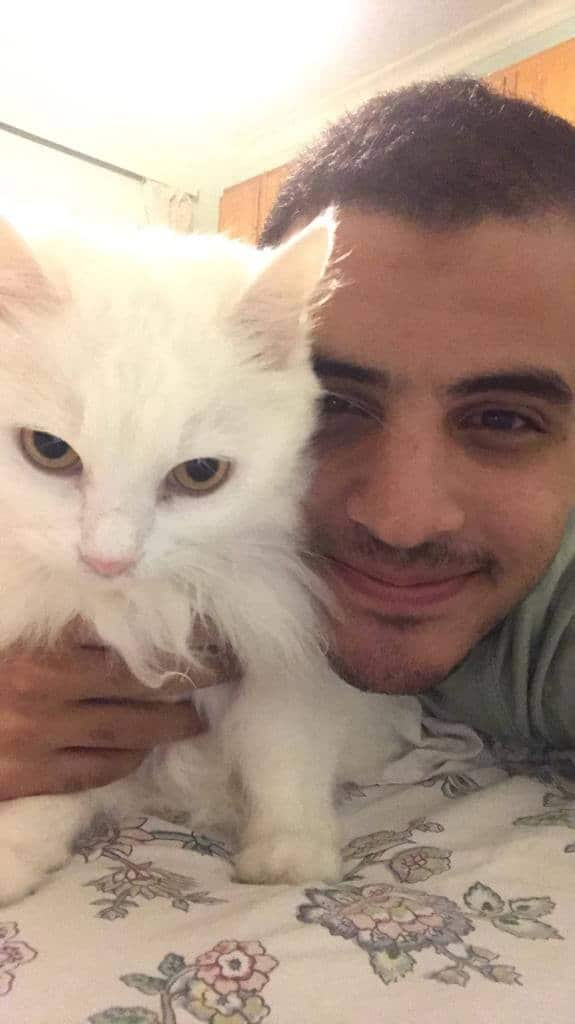 I've been living with cats since 2008 and I can confidently say I have more feline friends than humans lol. I currently live with 5 cats in different life stages; two of them are less than one year old, one is 2-ish years old and the oldest two are 9-ish years old. I've developed a strong bond with cats over the years and I'm eager to share my experience through this blog. You can learn more about my cats here.