Disclaimer: Some of the links in this article may be affiliate links; we will earn a commision, at no additional cost to you, if you make a purchase through one of our links.
Does your feline friend have a sensitive digestive system? If the answer is yes, the Royal Canin gastrointestinal cat food can be a suitable dry food option for your cat.
However, it's not the best option for someone on a budget. Besides, it's out of stock most of the time.
More so, some cats don't like its taste, and other cats might still experience digestive problems after switching to it.
So, you might wonder, are there any Royal Canin gastrointestinal cat food alternatives? In today's article, we'll tell you all you need to know about the available options. Stick around!
| Image | Product | Detail | Price |
| --- | --- | --- | --- |
| | Purina ONE Sensitive Skin & Stomach Formula | | Price |
| | Blue Buffalo Sensitive Stomach | | Price |
| | Blue Buffalo True Solutions | | Price |
Royal Canin Gastrointestinal Cat Food Alternatives Overview
There are many alternatives to Royal Canin gastrointestinal available on the market, including:
Purina ONE Sensitive Skin & Stomach Formula
Blue Buffalo Sensitive Stomach
Hill's Prescription Diet Gastrointestinal
Blue Buffalo True Solutions
While your cat's digestive system can benefit from any of these options, it's best if you consult your vet about the most suitable one.
Our Top Picks
Royal Canin is a good option if your feline friend suffers from a digestive problem. Yet, it might be pretty expensive. Your cat won't necessarily like it, as cats are picky about their food.
Gastrointestinal cat food is essential for any cat suffering from digestive problems. Elder cats can also benefit from this type of dry food, as their digestive system becomes more sensitive with age.
Purina One contains an easily digested formula for your cat's sensitive stomach. Not only that, but it also provides the minerals and vitamins for your cat's coat and skin to be healthy and shiny.
Purina One is more affordable when compared to Royal Canin. Yet, it's made of similar high-quality ingredients.
Ingredients
Purina One is primarily made from real turkey, not an artificial turkey flavor. It contains 34% protein, which is essential for your feline's health and muscle growth.
It's free of fillers that are of no benefit to your cat. Most of the components are natural and can be incredibly beneficial to felines. However, it contains small amounts of by-products.
Readers Also Like: Heritage Ranch Cat Food Comprehensive Review
Additionally, Purina One contains various minerals, vitamins, and nutrients. They're essential for your cat's health and immune system. For instance:
Vitamin E
Vitamin A
Calcium carbonate
Omega-6 fatty acids
Zinc sulfate
Amino Acids
Save 35% on All Pet Supplies from Chewy
You will also get $20 off your first order on Chewy (plus free shipping). I personally think Chewy provides the best prices and offers, especially when it comes to my regular pet supply needs.
Blue Buffalo Sensitive Stomach is another excellent option for your cat's gastrointestinal tract and feline digestive problems. It's made of high-quality, all-natural ingredients.
It's easily digested and promotes your feline friend's digestive health. Furthermore, it contains all the proteins, vitamins, and minerals your cat needs to stay healthy.
Blue Buffalo Sensitive Stomach is on the affordable side. It's a great option for someone on a budget.
Ingredients
What's good about Blue Buffalo is that it's made of natural ingredients. The main component and source of protein is raw deboned chicken.
It doesn't contain chicken or poultry by-products. And, it's full of protein with no fillers like corn, wheat, or soy. It also contains healthy whole grains like brown rice, oatmeal, and barley, along with vegetables. The ingredients include cranberries and blueberries, which are rich in antioxidants.
Blue Buffalo is free of preservatives and artificial flavors. Additionally, it's cold-formed. So, the ingredients will keep their potency for a longer period.
So, that makes it a great alternative to Royal Canin. It might even be a better alternative, as it's free of by-products.
Related: Best i/d cat food alternatives for your feline friend
Does your cat hate dry food? No worries, Blue Buffalo offers a wet food option.
Just like their dry food, this contains real chicken. No by-products, no wheat, no preservatives, and no gastrointestinal problems!
Taking into consideration that it's wet food, Blue Buffalo True Solutions is considered to be on the affordable side.
Ingredients
The ingredients are similar to Blue Buffalo Sensitive Stomach Dry Food. In addition to chicken broth, natural chicken is the primary source of protein. It also contains:
Potatoes
Chicken Liver
Whitefish
Brown Rice
Hill's Prescription is one of the best cat food options for senior cats with gastrointestinal conditions. It's been clinically shown that this dry food can improve your little friend's digestive problems.
Hill's Prescription promotes healthy, regular stool after one day of use. Additionally, it's made with proprietary ActivBiome+. It stimulates the beneficial bacteria in your cat's gut.
The beneficial bacteria play a crucial role in digestion, leading to healthy bowel movements and stool. It's crucial for your cat's digestive system that the bacteria stay active and in good amounts.
The only problem is that you need a vet's prescription to buy it. It must be used under a vet's supervision. So, even if you buy it online, you'll need your vet's verification.
While it's a healthier alternative to Royal Canin, it's a more expensive option. So, this isn't the best option for someone on a budget.
Ingredients
In addition to the natural chicken protein, it contains a variety of essential amino acids, minerals, and vitamins.
Hill's Prescription has a unique blend of prebiotic fibers. They're known to promote regular bowel movements and healthy stool.
Users Also Read: where can I buy canned pumpkins for cats?
Frequently Asked Questions
Still have a question in mind? Here are some frequently asked questions regarding our topic:
What Is The Best Food For A Cat With A Sensitive Stomach?
Foods that are high in protein and low in carbs are the best option. The food should be easily digested and contain the essential vitamins and minerals your feline friend needs.
Can Healthy Cats Eat Gastrointestinal Food?
Yes, gastrointestinal food is perfect for any cat and can be beneficial to its gut health. Yet, there might be better options that are more suitable for your cat's needs.
In Conclusion
There are numerous Royal Canin gastrointestinal cat food alternatives available in the market. These alternatives are made of high-quality, easily-digested ingredients. So, they're perfect for your cat's sensitive stomach.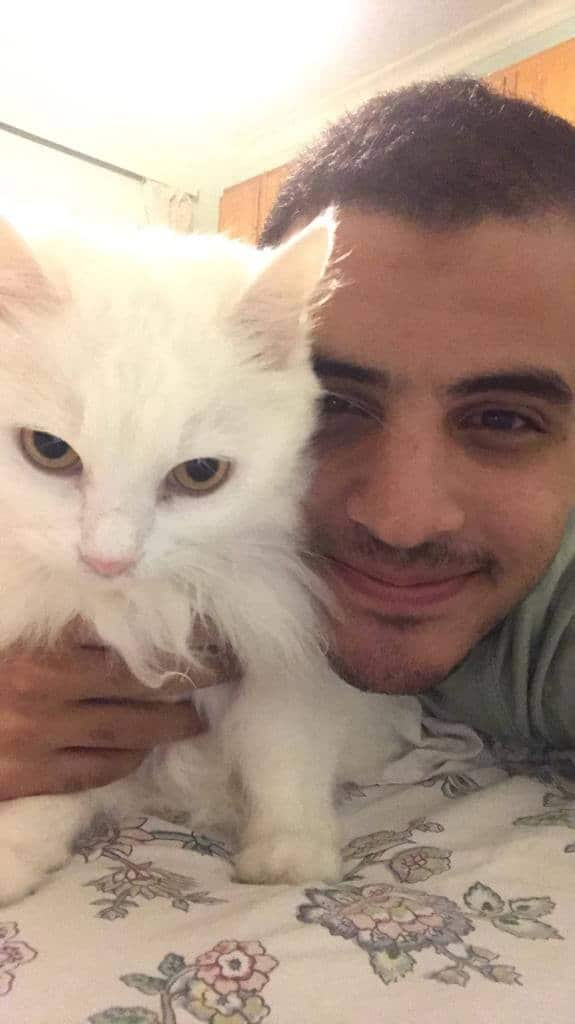 I've been living with cats since 2008 and I can confidently say I have more feline friends than humans lol. I currently live with 5 cats in different life stages; two of them are less than one year old, one is 2-ish years old and the oldest two are 9-ish years old. I've developed a strong bond with cats over the years and I'm eager to share my experience through this blog. You can learn more about my cats here.