Disclaimer: Some of the links in this article may be affiliate links; we will earn a commision, at no additional cost to you, if you make a purchase through one of our links.
Cat parents looking for less fussy ways to care for their fur babies should consider getting a self-cleaning litter box. They're a convenient and efficient way of handling cat waste. No more scooping through dirty litter twice a day!
However, finding the best cat litter box can be tricky with so many options in the market. In this article, we'll compare the features and functions of two popular options from Petkit: Petkit Pura X vs. Pura Max.
Meet the Smart Litter Boxes: Petkit Pura X vs. Pura Max
If you're a fan of innovative pet products, you should know about Petkit. They're a popular and reliable pet tech brand offering various pet care products with smart features.
Here are two of their most popular models and a little background about them:
Image
Product
Detail
Price

Petkit Pura X

Modern and Minimalistic Design
Larger Cats may not Fit inside Comfortably
Is compatible with most types of Litter and Waste Bags

Price

Petikit Pura Max

Large and Comfortable Design

Can Accommodate Larger Cats

Is Compatible with any Clumping Litter

Price
Pros
Has 12 smart sensors to detect your cat's health and behavior
Features an xSecure system that prevents accidents
Is compatible with most types of litter and waste bags
Comes with free AIR purifying refills, waste bags, and a litter mat
Cons
Pricey; compared to other automatic litter boxes
Larger cats may not fit inside comfortably because of the small opening and interior space
Petkit Pura X has all the basic requirements cat parents look for in a self-cleaning litter box: It's convenient, safe, and has superior odor control. It takes care of the dirty work by automatically scooping and deodorizing the dirty litter after each use.
What sets Petkit's cat litter products apart is their seamless integration with the Petkit app. It's a cool feature that allows owners to control the cat litter box remotely. They can manage settings, receive alerts, and even review information about your cat's health and behavior.
This model is also perfect for pet owners who value aesthetics. Its modern, minimalistic design can blend in with most home decor. Plus, this model is compatible with most types of litter and waste bags!
Pros
Ability to control and monitor the cat litter box with the Petkit app
Can accommodate larger cats
Is compatible with any clumping litter
Has a sleek design
Cons
Is more expensive than the Pura X
Petikit Pura Max litter box is the latest automatic litter box from Petkit. It has all the innovative features characteristic of Petkit products, like smart sensors that track your cat's weight and usage frequency. You can also control this cat litter box through the Petkit app.
Its main difference from the Pura X is this model is larger. It has a large cylinder and litter bed that can accommodate up to two cats! The product is self-cleaning, has 12 smart sensors to detect your cat's health and behavior, and also features an xSecure system to prevent accidents.
Recommended: Aimicat Vs. Litter Robot head-to-head automatic cat litter box comparison
Comparing the Features of Petkit Pura X and Pura Max
Still unsure about which of the two models you should get? Take a look at this detailed comparison of the two models based on their most important aspects.
Comfort
One of the most important factors to consider when choosing an automatic litter box is how comfortable and easy it is for your cat to adapt to the litter box.
Pura X
Pura X has a rectangular body and a 16-inch litter bed. It has a small, round opening suitable for smaller cats and a 60 L internal space.
Though it's designed for cats 18 lbs and below, some owners have mentioned that it's not a good fit for cats over 13 lbs. If your cat is large or unused to small spaces, the Pura X may not be the best option.
Pura Max
Pura Max has a cube-shaped body and a 16-inch litter bed. It has a square-shaped opening and a larger internal space of 76 liters.
With its ample space, the Pura Max is especially suitable for multi-cat households. This model's interior is spacious enough to house two cats comfortably.
This model is also a little quieter than the Pura X. It's not a significant difference, but you may prefer the Pura Max if your cat is sensitive to noise.
The Verdict
The Pura Max offers a higher level of comfort than the Pura X. Its spacious interior makes it more accommodating, especially for families with more than one cat.
If you live in a multi-cat household or your cat likes to have its space, we recommend getting the Pura Max.
Self-Cleaning Ability
Self-cleaning ability is another feature cat owners look for in an automatic litter box. Unlike conventional litter boxes, you won't have to go through the hassle of scooping through dirty litter and disposing of cat waste.
Pura X
The Pura X's self-cleaning feature is top-notch. We think it's worth getting the product for this feature alone. It uses a rotating cylindrical drum to sift the dirty litter and collect the waste in a separate compartment.
Additionally, it features an antibacterial odor-removal device that eliminates 99% of harmful bacteria and bad odors from your cat litter box. This nice feature makes the product stand out from other litter boxes in the market.
Pura Max
The Pura Max works similarly to the Pura X. It uses a rotating inner globe to sift through the litter and collect the waste in a waste compartment.
It also has the same antibacterial odor-removal device as the Pura X. Further, you can set the device to one of three cleaning modes: Automatic, scheduled, and manual cleaning.
The Verdict
It's a tie between the Pura X and Pura Max. They both deliver in the self-cleaning department. Both products have similar features, like rotating mechanisms, odor-removal devices, and multiple cleaning modes.
Safety
Another crucial factor to consider when choosing an automatic cat litter box is how safe it is for your cat. You don't want your cat to get hurt or fear the litter box.
Pura X
The Petkit Pura X cat litter box has an xSecurity system with 12 smart sensors. These include a weight sensor, thermal sensor, and anti-pinch infrared sensor.
These sensors can detect your cat's litter box habits and stop the automatic cleaning cycles when your cat is inside or nearby. It can also send alerts to your phone in case of emergencies.
Related: the top crystal litter picks for Litter-Robot
Pura Max
Similar to the Pura X, the Pura Max has an xSecurity system with 12 smart sensors as well, including a weight sensor and infrared sensors. It can sense if your cat is inside and prevent the device from operating.
In addition, it has a magnetic dustproof curtain that can block the dust and odor from your litter box. This cool feature can stop your cat from entering the litter box during automatic cleaning cycles too.
The Verdict
When it comes to safety, the Pura Max wins because of its extra feature. Not only does the magnetic dustproof curtain enhances cat safety, but it can also keep unpleasant odors and dust from spreading in the room.
The Bottom Line
All in all, the Pura Max's larger internal space and extra features put it on top by a slight margin. If you're on a budget though, and live in a single-cat household, the Pura X is an outstanding choice.
However, both automatic cat litter boxes have all the features you'll need for easy maintenance and superior pet care.
Choosing the right litter box all boils down to your needs and preferences. You can't go wrong with either one!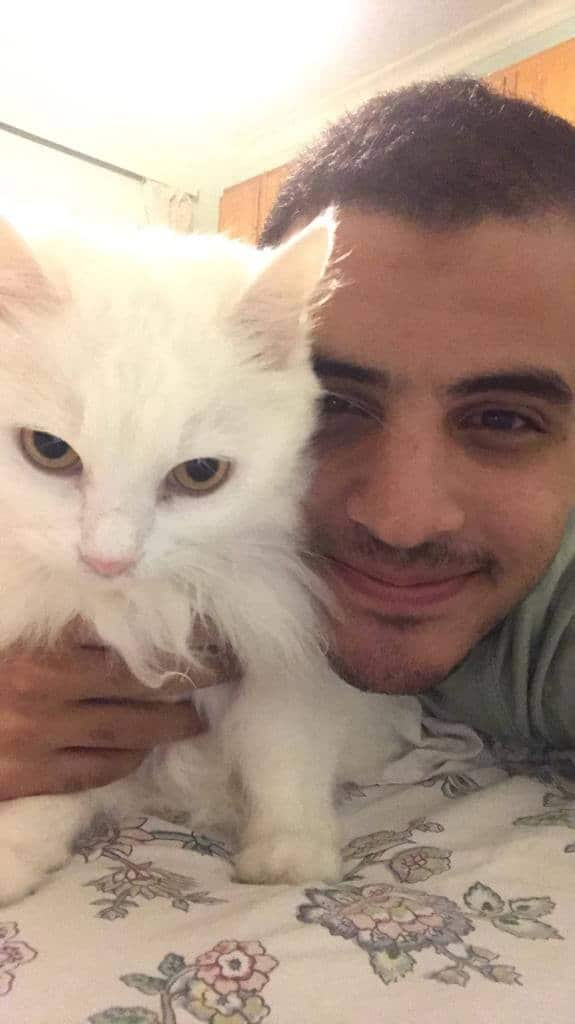 I've been living with cats since 2008 and I can confidently say I have more feline friends than humans lol. I currently live with 5 cats in different life stages; two of them are less than one year old, one is 2-ish years old and the oldest two are 9-ish years old. I've developed a strong bond with cats over the years and I'm eager to share my experience through this blog. You can learn more about my cats here.