Disclaimer: Some of the links in this article may be affiliate links; we will earn a commision, at no additional cost to you, if you make a purchase through one of our links.
Excessive chewing, scratching, and licking can make your feline's life miserable. The best way to find a successful treatment plan for cat allergies is to get the right diagnosis.
One common allergy medication is Apoquel, which acts as an immunosuppressant. It works by treating dermatitis and skin irritations by leveling out the enzymes in your cat's body.
However, it does come with its own set of negative side effects. To avoid this, some people try to find other methods of treatment.
Because we know how important your cat's health is, we rounded up the best Apoquel alternatives for cats. Our guide will help you find a suitable solution for your cat's allergies for long-lasting relief.
Apoquel Alternatives for Cats
If you're in a hurry, here are the best Apoquel alternatives for cats:
PEA
Cyclosporine
Antihistamine
Shampoo Therapy
Topical Steroids
Fatty Acid Supplements
Homeopathic Remedies
7 Great Apoquel Alternatives for Cats
Apoquel is an FDA-approved 'immune modulator.' This quick-acting drug blocks the allergic itch at its source.
Even though it's labeled as only for dogs, Apoquel can be used on cats. Yet, there's always the risk of side effects. Luckily, there are many safe and reliable Apoquel alternatives for cats that both vets and cat-owners approve.
Here are the best Apoquel alternatives for cats that provide relief from skin irritations and allergies. Read ahead to find out which one is right for your kitty.
1- PEA
PEA, or palmitoylethanolamide, is the active ingredient in Redonyl. PEA is all-natural, and it's made of an extract of soybeans. For cats, it helps restore their skin's pH balance. It also prevents the release of the mediators that cause the itching in the first place.
It comes in small, microdose powder to allow for better absorption. Administer daily at mealtime based on your cat's weight. For cats weighing nine pounds or less, add one scoop. If your cat weighs more than nine pounds, add a scoop and a half.
2- Cyclosporine
Cyclosporine is an active ingredient in many immune-modulating drugs. It's one of the best alternatives to corticosteroids, which are known for their adverse side effects.
This drug is the main ingredient in several medications, including Atopical, Sandimmune, and Neoral. For dogs, it's recommended to administer Cyclosporine on an empty stomach. However, for cats, absorption rates seem to be the same when taken on an empty stomach or with food.
It's worth mentioning that the most common side effect of Cyclosporine is an upset stomach. So, the best way to avoid that is to add it to your cat's food. You can also administer it orally after feeding.
3- Antihistamine
Antihistamines work to block major mediators that cause skin infections in pets. They may not be ideal for acute flare-ups, but they show better results when used daily for chronic cases.
Yet, one of their side effects is drowsiness. So, make sure you talk to your vet before giving your kitty any antihistamines. Here's a list of some common brand names:
Claritin
Benadryl
Zyrtec
Atarax
Related: Lysine alternatives for cats
4- Shampoo Therapy
Since cats are big on self-grooming, you don't have to bother yourself with bathing your kitty. Although, if your cat is suffering from any type of skin allergy, you may have to rethink that bath idea. There are several medicated shampoos made with cats in mind.
Most medicated cat shampoos require at least 10 minutes of skin contact for best results. Needless to say, that might be tricky with your cat.
Think of ways to distract your kitty long enough to stay in the tub for those ten minutes. Try to bring in some of their favorite toys. You can even turn on some videos for cats on YouTube for entertainment.
These shampoos contain active ingredients, like climbazole and chlorhexidine. These ingredients provide immediate relief from inflammation and itching.
Even better, they help fight fungal and bacterial skin infections. They also combat dryness, bald patches, and redness.
5- Topical Steroids
Topical steroids include cortisone creams, lotions, and sprays. They're ideal for acute flare-ups. Best of all, they provide quick relief without any unpleasant side effects. They offer a safe long-term approach compared with other Apoquel alternatives for cats.
Their only drawback is that cats tend to ingest them during grooming. So, make sure you find one that's vet-approved and is quickly absorbed into the skin.
Related: Top alternatives to Metronidazole for cats
6- Fatty Acid Supplements
A well-balanced diet goes a long way in maintaining your kitty's healthy skin. In addition to eating a healthy, nutritious diet, try adding half a teaspoon of olive or hemp oil to meals. Not only will they promote a healthy immune system, but they'll also give your cat a nice, shiny coat.
Fatty acid supplements help boost the effect of anti-itch medications. They're also wonderful for relieving cramps, joint pain, and dry skin.
These supplements are best used for the long-term management of your cat's skin allergies. In other words, they make the skin less reactive to allergens.
Try adding omega-3 fatty acid supplements to your cat's diet and keep an eye on her. After a few weeks, you'll notice your cat has a shinier, fuller coat.
More importantly, omega-3 fatty acids are highly anti-inflammatory. This makes them a great treatment for cats suffering from dry skin and itchiness.
Related: The best alternatives to Clavamox for cats
7- Natural or Homeopathic Remedies
In recent years, homeopathy has increased in popularity as an effective therapy for both humans and their pets. By using all-natural ingredients, homeopathy has proven to combat several common cat illnesses.
The one caveat with cats is essential oils. Cats may suffer from minor health issues if they ingest them.
Some of these remedies include:
A bath dip that consists of aloe vera or catnip
A 10-minute soak in a bath of Epsom salts
A soothing solution made of peppermint, rosemary, or pennyroyal essential oils
Oatmeal or baking soda baths
Boil lemon slices, cool, then use as a spray to get rid of fleas
Seep chamomile and lavender in water for several hours and spray to soothe itchy skin
Wipe the infected area with some plain yogurt or apple cider vinegar
Make a paste with baking soda and coconut oil and apply to the affected area
A Final Note
We hope our guide to the best Apoquel alternatives for cats has shed some light on a few good options. The main essential thing is to find a treatment that improves your cat's health.
Also, try to remedy the underlying condition while using prescribed meds to soothe the symptoms. Then, once your cat is cured, focus on providing a well-balanced, healthy lifestyle to prevent future flare-ups.
It was Benjamin Franklin who said it best, "An ounce of prevention is worth a pound of cure." That definitely rings true here!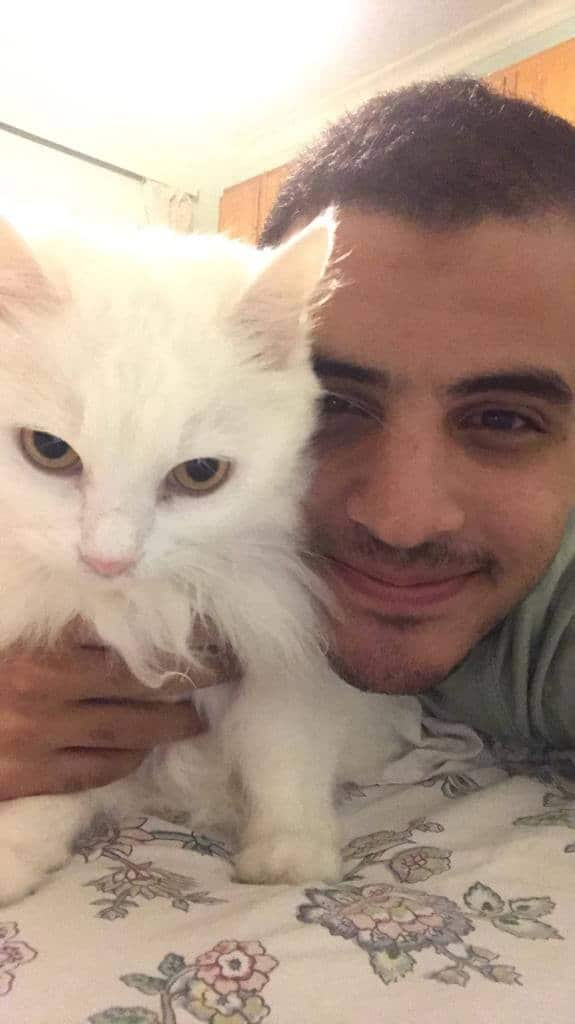 I've been living with cats since 2008 and I can confidently say I have more feline friends than humans lol. I currently live with 5 cats in different life stages; two of them are less than one year old, one is 2-ish years old and the oldest two are 9-ish years old. I've developed a strong bond with cats over the years and I'm eager to share my experience through this blog. You can learn more about my cats here.