Disclaimer: Some of the links in this article may be affiliate links; we will earn a commision, at no additional cost to you, if you make a purchase through one of our links.
Are you an enthusiastic cat parent? We've searched the internet and found the best 15 cat blogs that every cat parent should follow right now. These blogs are very creative and will help you take better care of your feline baby.
Here Are Our Favorite Cat Blogs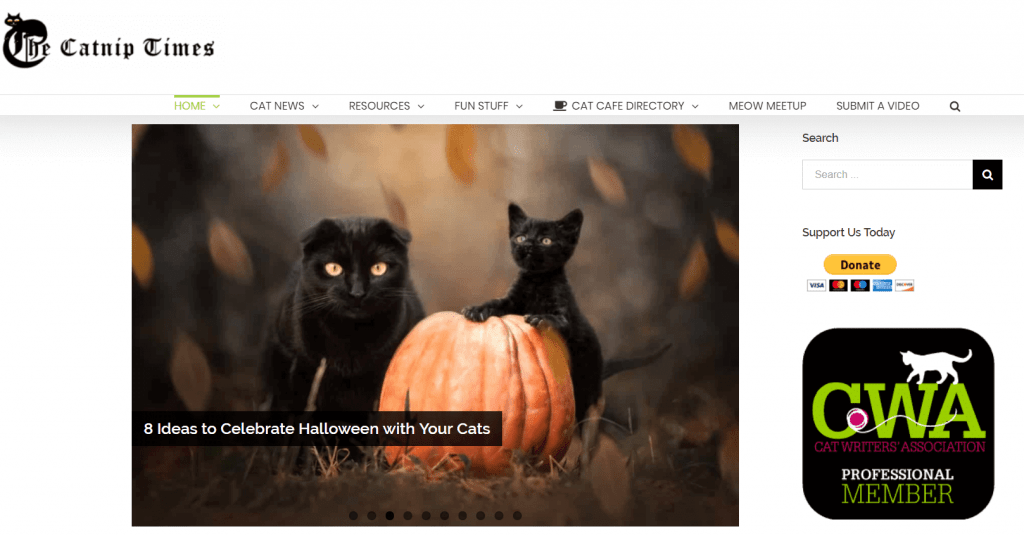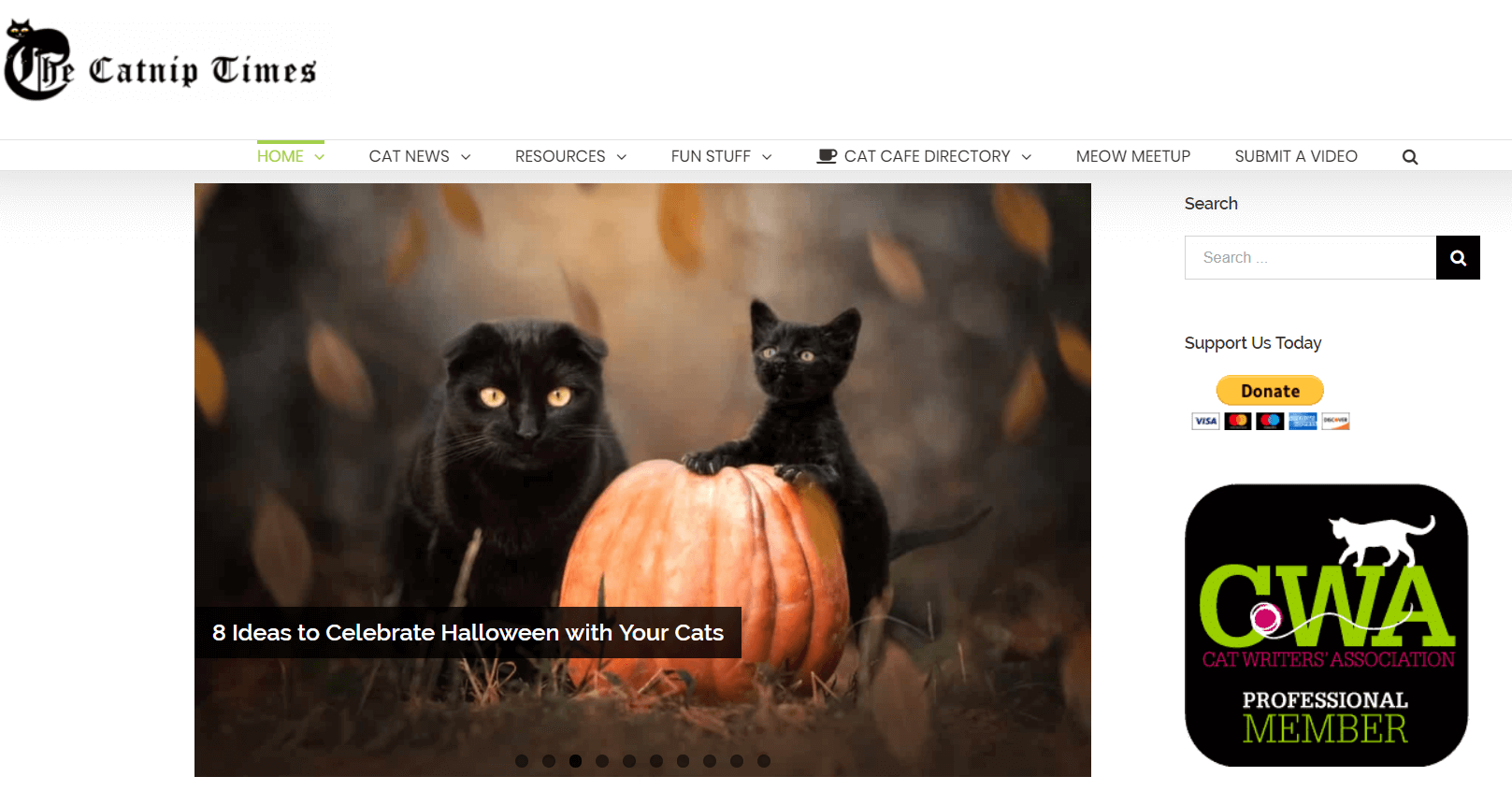 As a cat parent, it's your responsibility and goal to make your cat's life better, healthier and more fun. Reading this blog, you'll get introduced to the latest products that will help you take better care of your cat's overall well-being. Inspirational and funny stories are regularly published to keep every cat lover entertained.
The blog also welcomes guest posts so you can even share some of your content if you have an interesting story to share with other cat lovers. All cats and their parents are welcomed.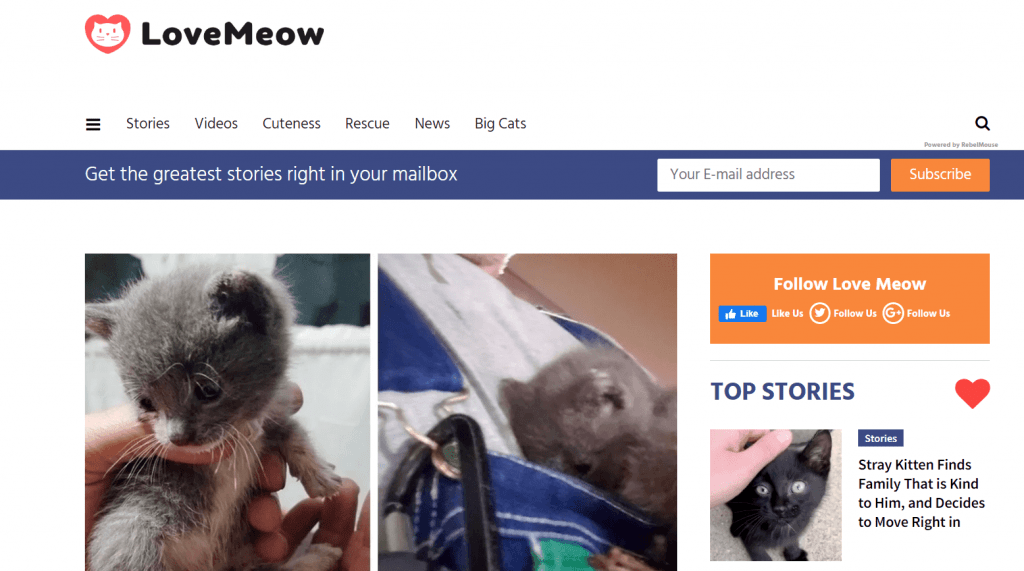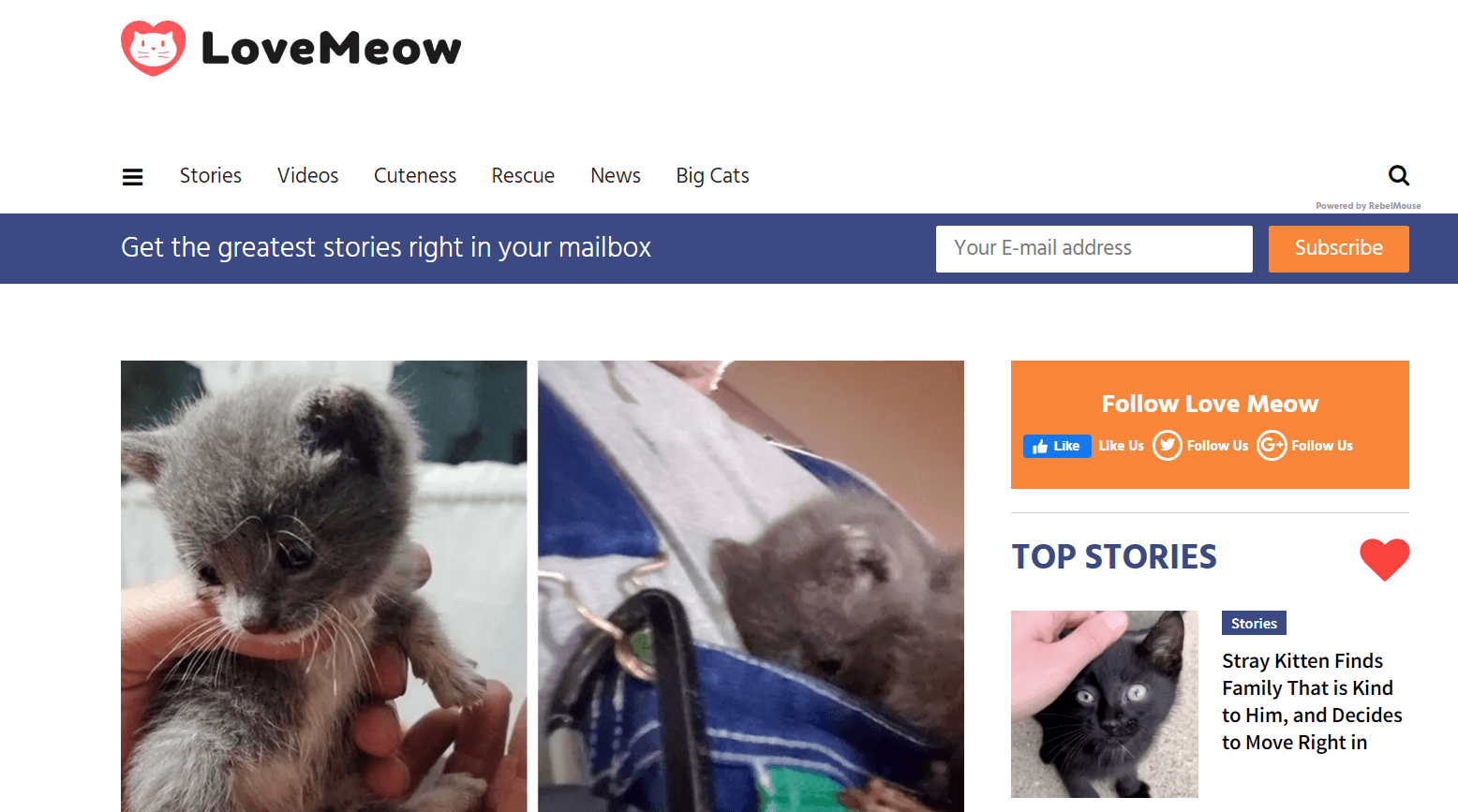 Who wouldn't like to watch a video about rescued kittens finding their way to happiness? This blog has more than 4 million followers on Facebook for a reason. You'll find stories about the cutest kittens in addition to cool videos that you can share on your social media accounts.
There's a special section for big cats that get rescued by enthusiastic people who value animals' lives. Moreover, you can always check the "Cuteness" section for some stories that will always put a smile on your face.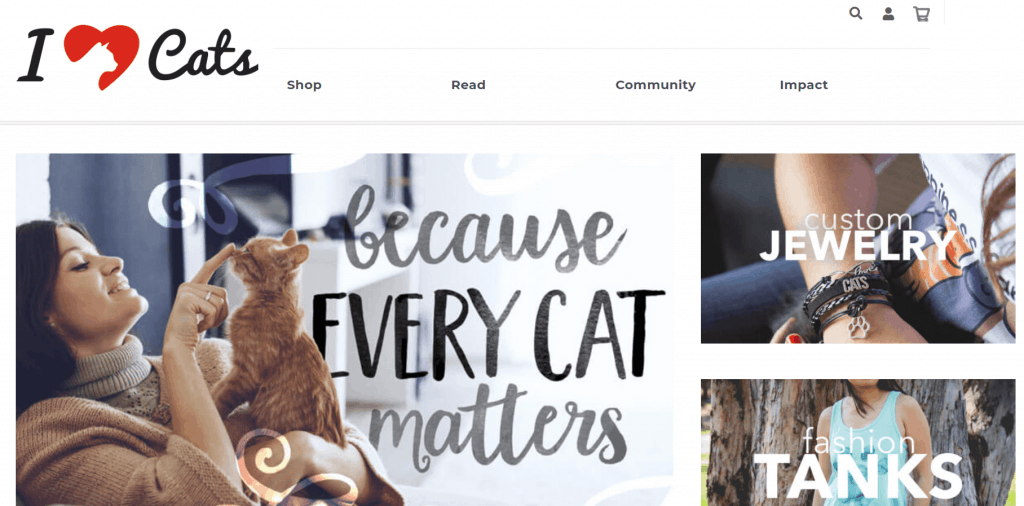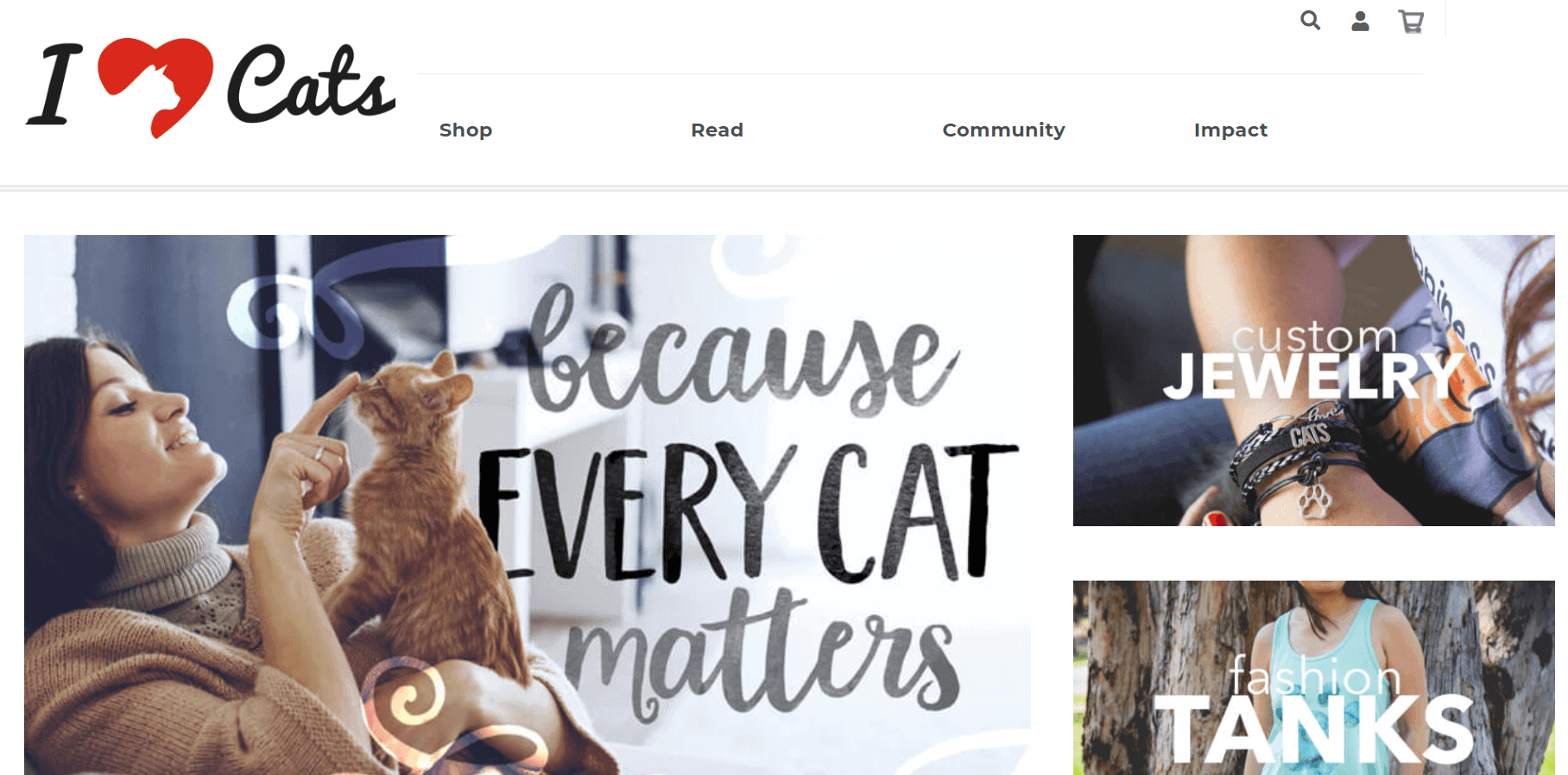 This blog publishes regular posts about taking care of your cat. If you're interested in home remedies and learning new information about your kittens and cats, then this is the right blog to follow.
Moreover, there's an online shop that you can visit to buy custom-made jewelry and t-shirts for cat lovers. If you know someone who is really fond of cats, you can get them a special present from the online shop that shows how much you care.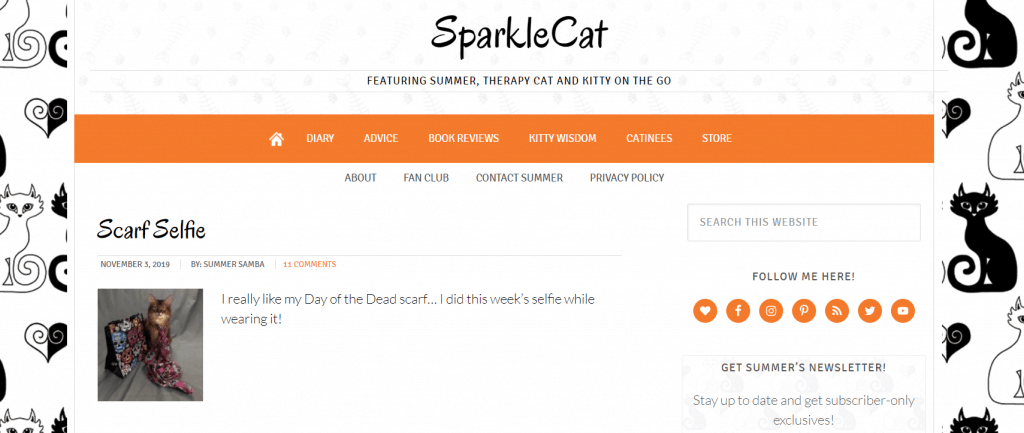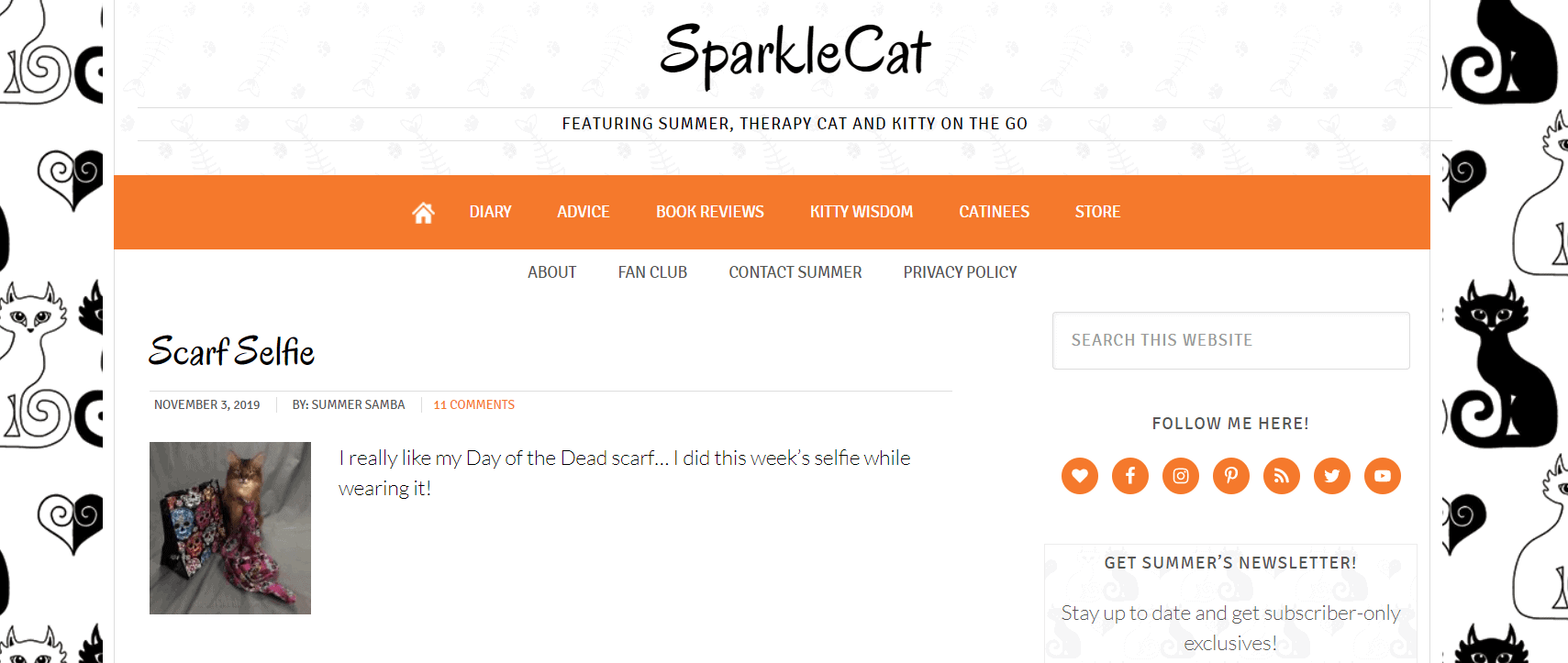 There's a lot to explore once you visit this blog. The diary section is written by the blogger Summer Samba who records everything that she goes through with her pet cat.
You can also check out the advice section for multiple tips that will be helpful for every pet parent. If you're a bookworm, this is one of the best blogs to follow as the blogger usually shares her favorite book reviews.
The store section lists some of the best products that can help you make sure that your cat is comfortable. This includes customized collars and beds, in addition to cat trees, towers, and furniture.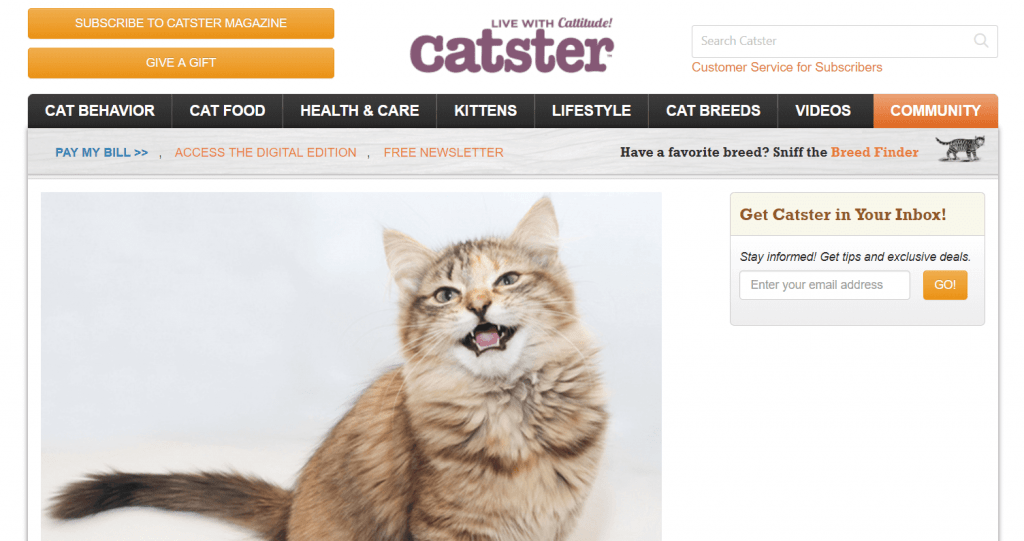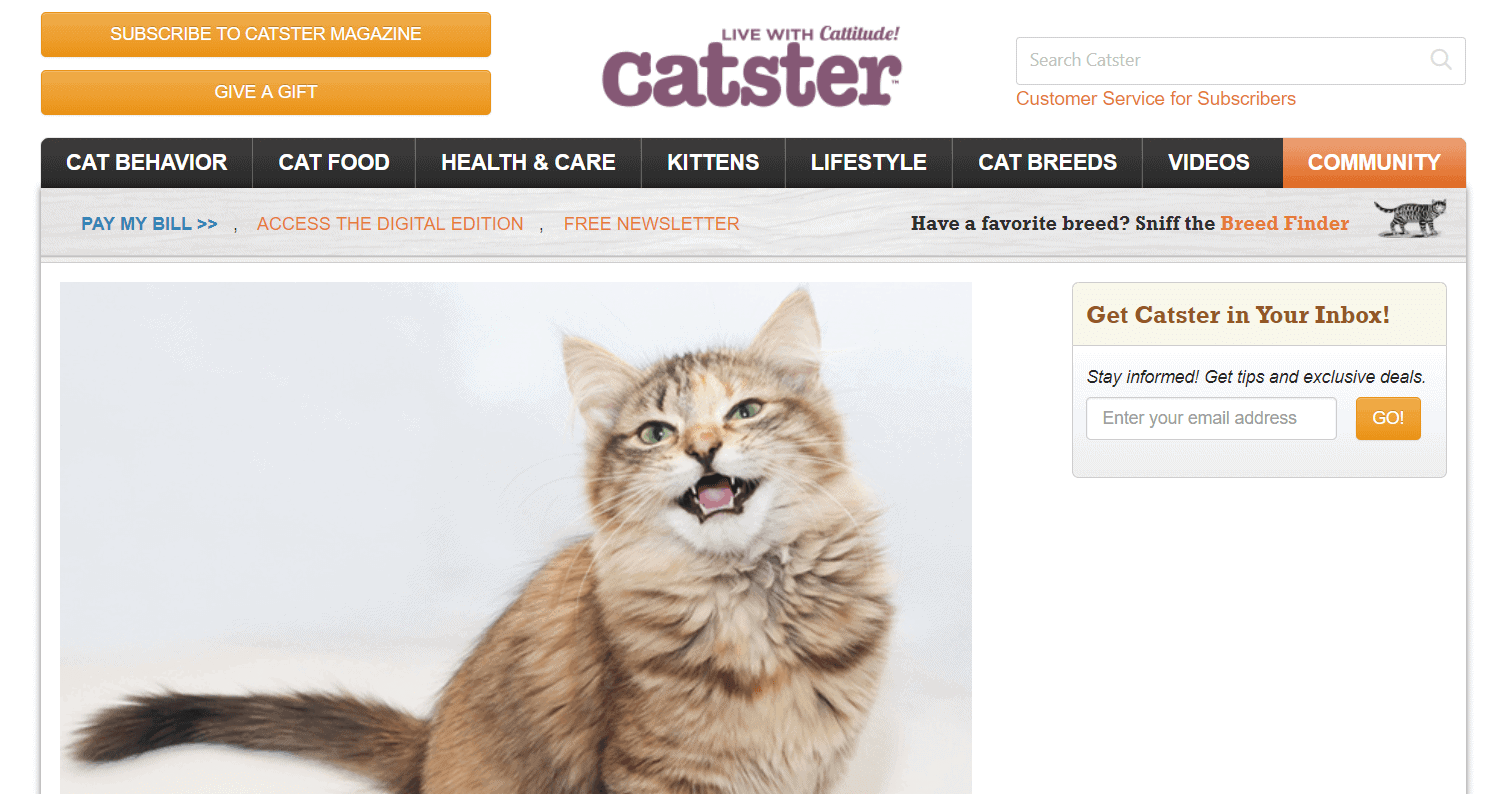 Are you a pet parent who wants to take better care of his new furry baby? There are a lot of informational posts that you can check so you can become a better cat parent. If you've been dealing with a cat that has been spraying urine for no reason or suffering from scabs, then this is the right blog to check out.
Reading this blog is extremely helpful if you're thinking about getting a cat because there are regular posts about different cat breeds and how they behave. There's also a special section that offers updated information about cat food so you can easily decide on what to feed your cat to keep him in good shape.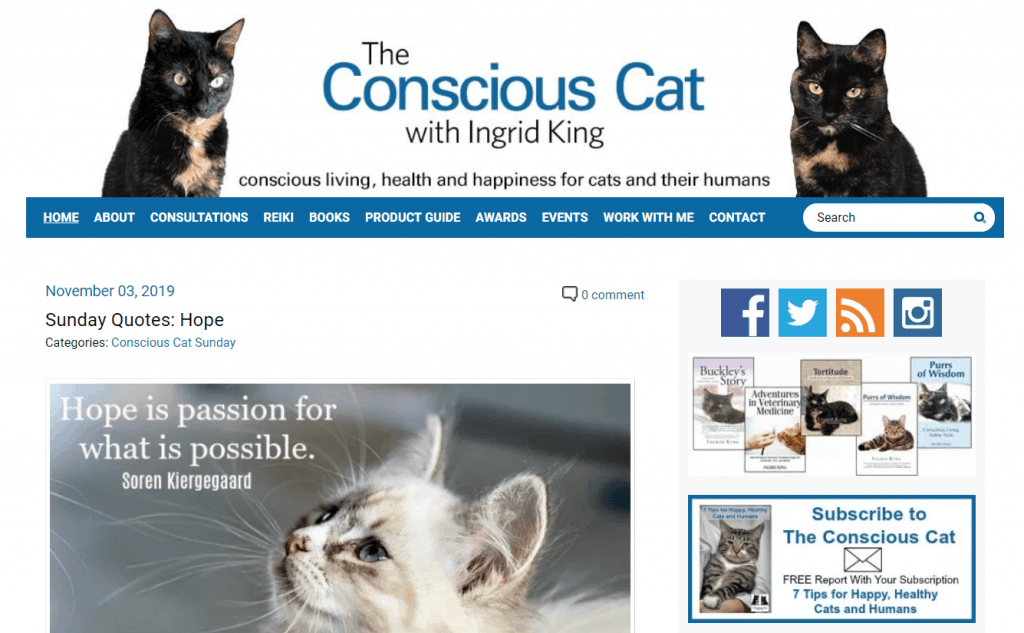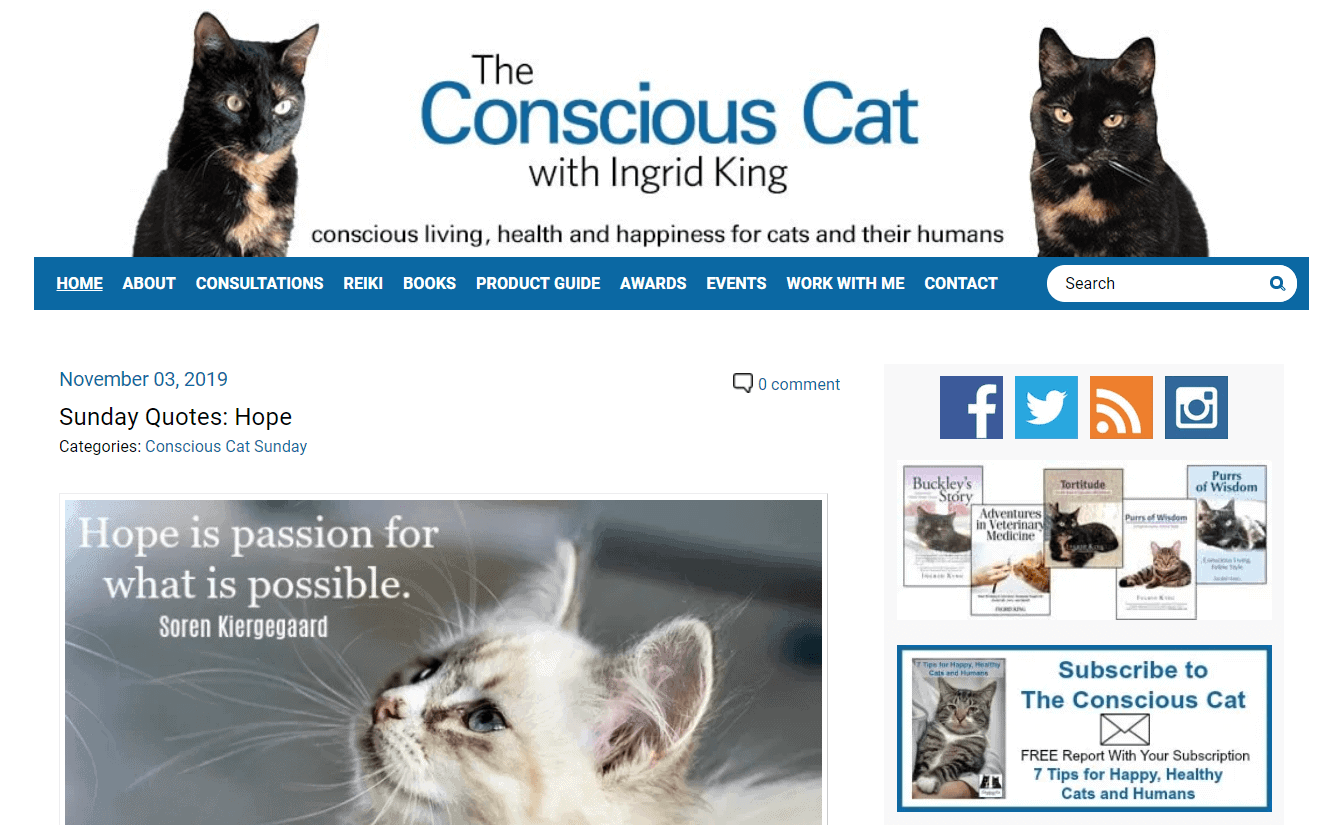 Living with a cat comes with a lot of fun but a great deal of responsibility. Check out the blog of Ingrid King if you want to know how life with a cat will be like. Whether you already have a cat or think about adding one to your family, this is an excellent blog to follow.
The blog publishes regular posts about the latest events that could be interesting to any pet parent, in addition to a list of some helpful books. You can also browse the product guide to buy different stuff that can make your cat's life better and more enjoyable.
If you have something that you want to share, you can contact the blog owner. The "Work With Me" section is available so you can share your content or offer a brand partnership.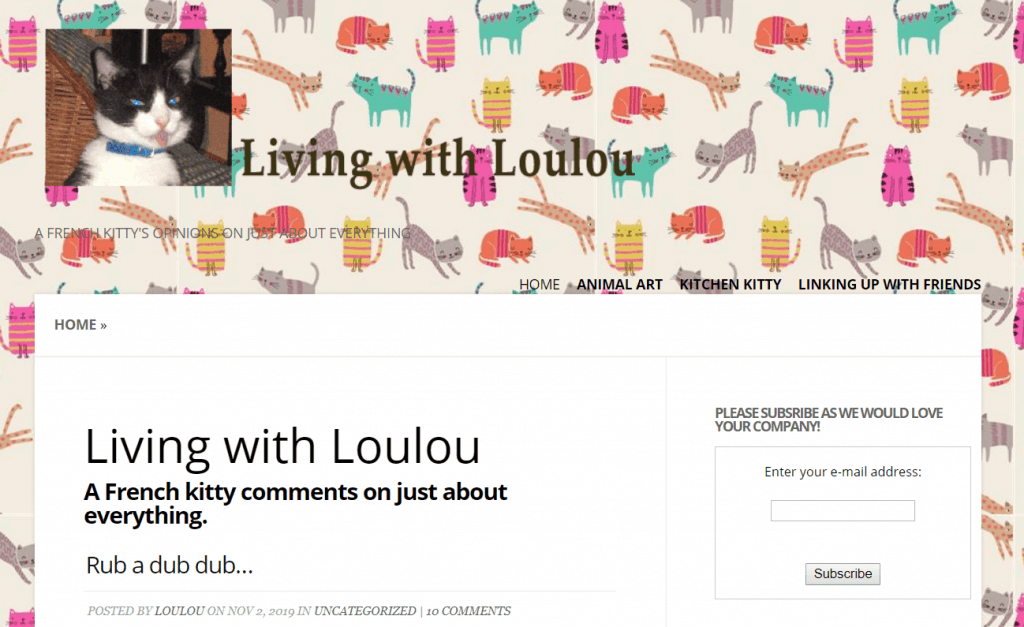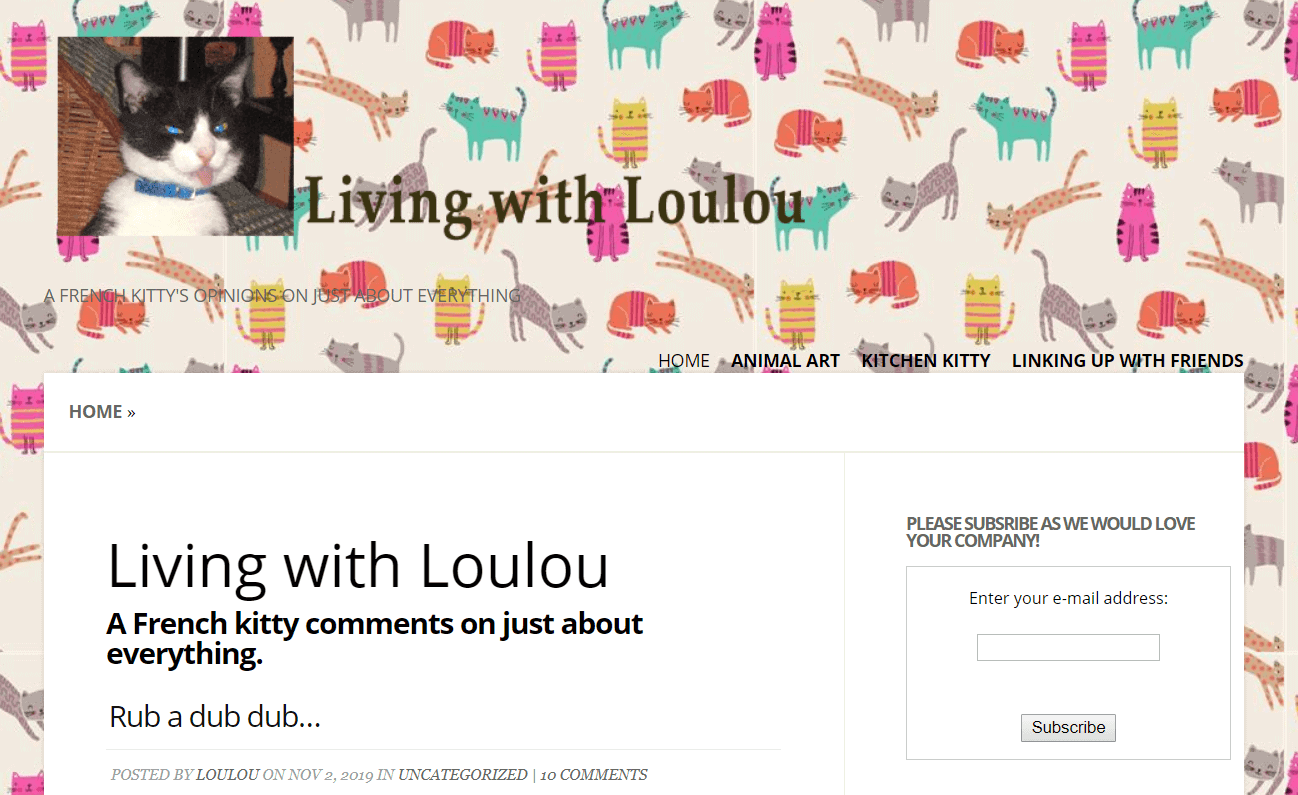 This blog is all about living a healthy and loving life with your pet cat. There are always new posts about interesting recipes and animal art that you can definitely enjoy with your furry friend sitting in your lap.
This is a fun blog that doesn't publish a lot of serious posts, but it rather documents everything that is going on with the cat and its owner since 2013.


The number 1 cat blog in the UK publishes several weekly posts to offer the latest information to regular visitors. You can check the latest news about the campaigns, fundraising events, and other interesting occasions that matter to every cat lover.
There are several tip articles, PR services, and business collaborations that might interest you. If you're looking for some cat-related products, you can browse their shop section and buy accessories, food, treats, and toys through the website. There are some products available for dogs as well.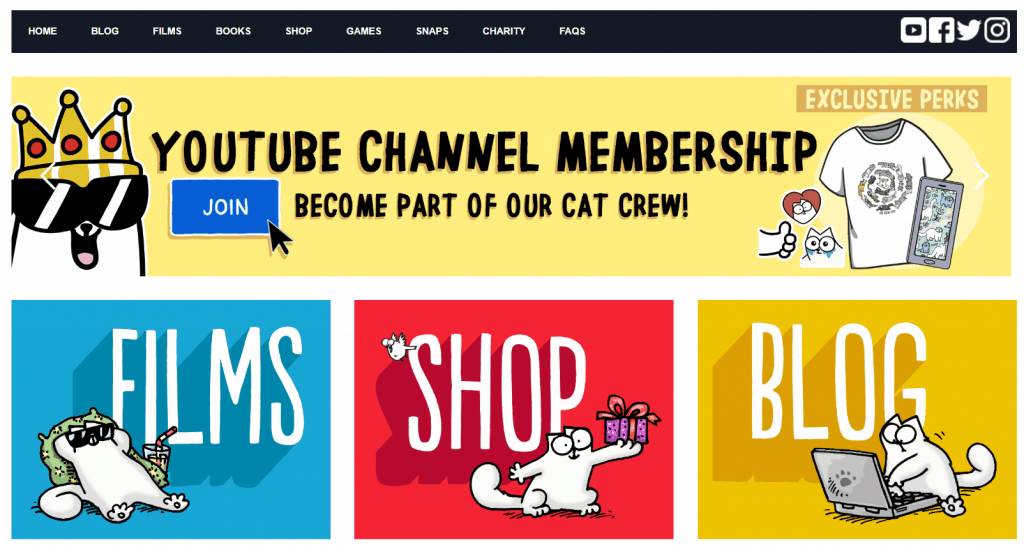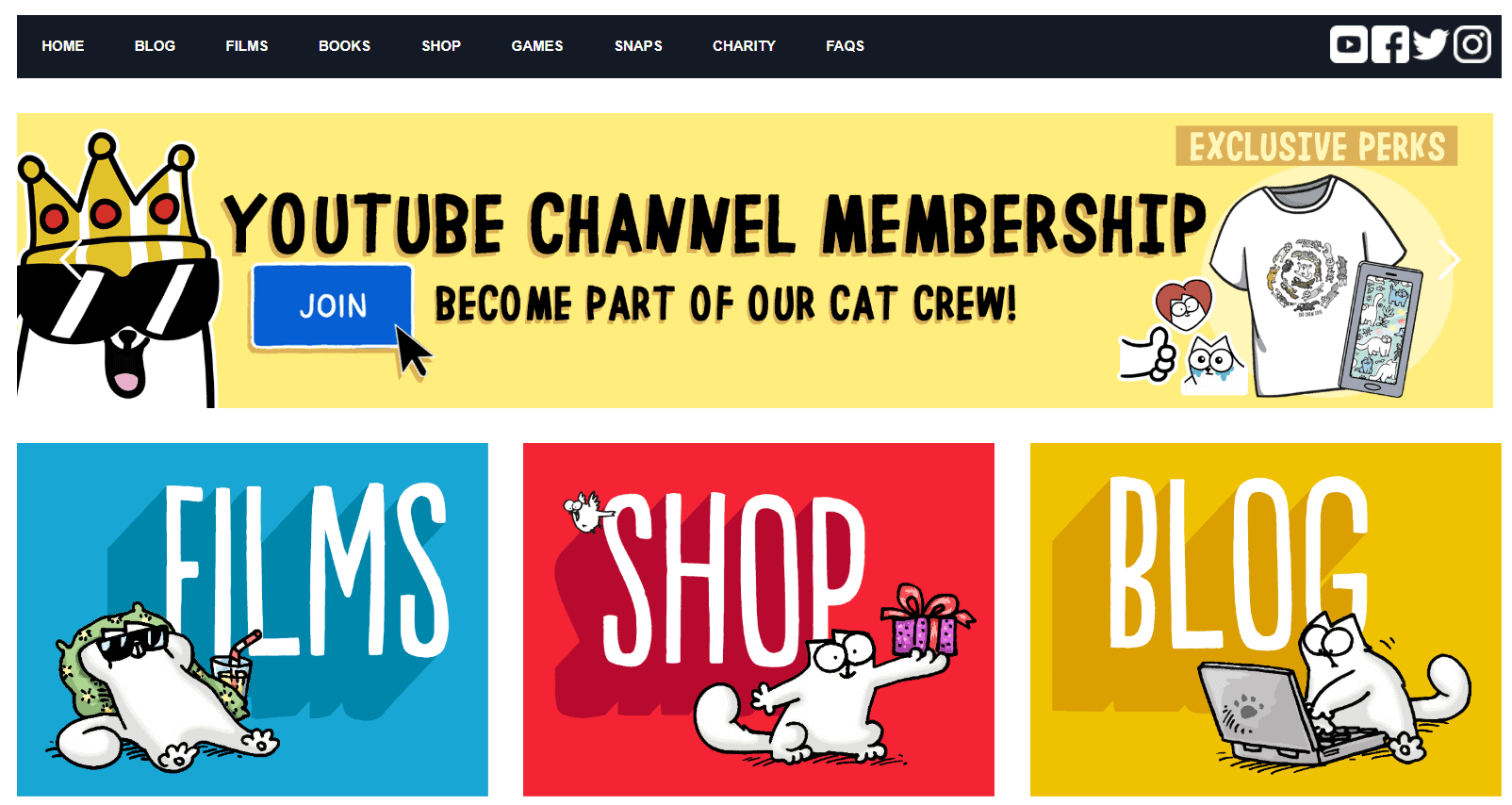 Simon's Cat is a popular blog that has more than 6 million followers on Facebook. There's a special section where you can watch cat cartoons and snaps that most people find extremely entertaining.
You can also check the blog posts which resemble short episodes of the life of the cat and the adventures it goes through. The blogger Simon Tofield works with a talented team of designers, animators, musicians, and art directors who publish the best posts every month.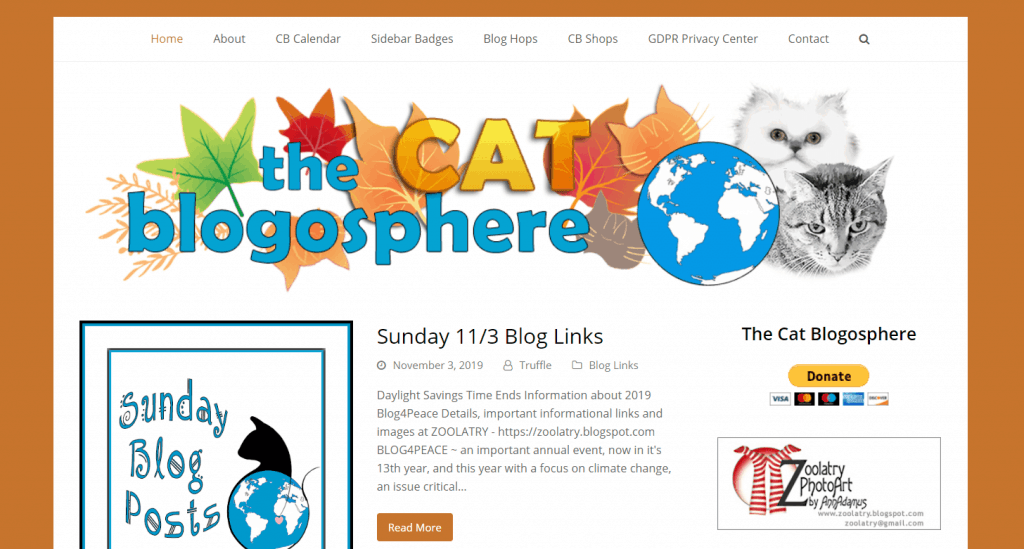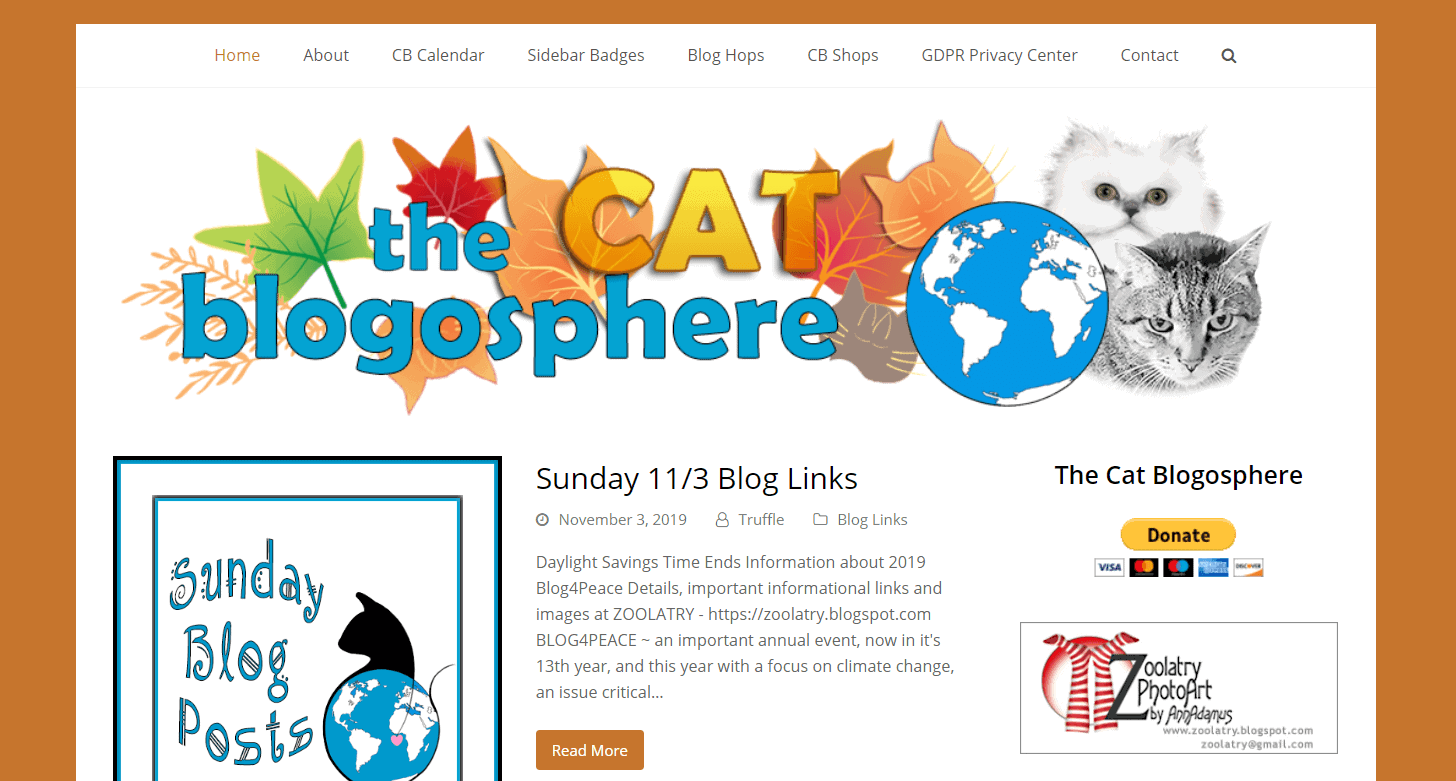 If you are a cat lover who happens to have a shop that sells cat-related products, then you'll definitely love this blog. You can share your business and gain exposure through collaborations that will help you increase your sales while satisfying your love for cats.
The blog started in 2006, which means that it's one of the oldest blogs out there. It's like a central news hub that directs you to the latest news in the world of cats and their loving parents.


As the name suggests, this blog will tell you everything you need to know about your cat and how to give him or her the best life. You can find useful information about several cat breeds, in addition to tips that will help you take care of your kitten, especially if you're a new parent.
Parents can find all the helpful advice that can help them detect any problem going on with their cat so they can act promptly. You'll also gain access to several competitions to win goodies for your furry baby.
Pet parents also have a chance to express their love for one last time through the "Memorials" section where they can share some photos and heart-felt words about their late cats. You can also take part in a fundraising campaign that raises money for robotic cats that are donated to dementia patients.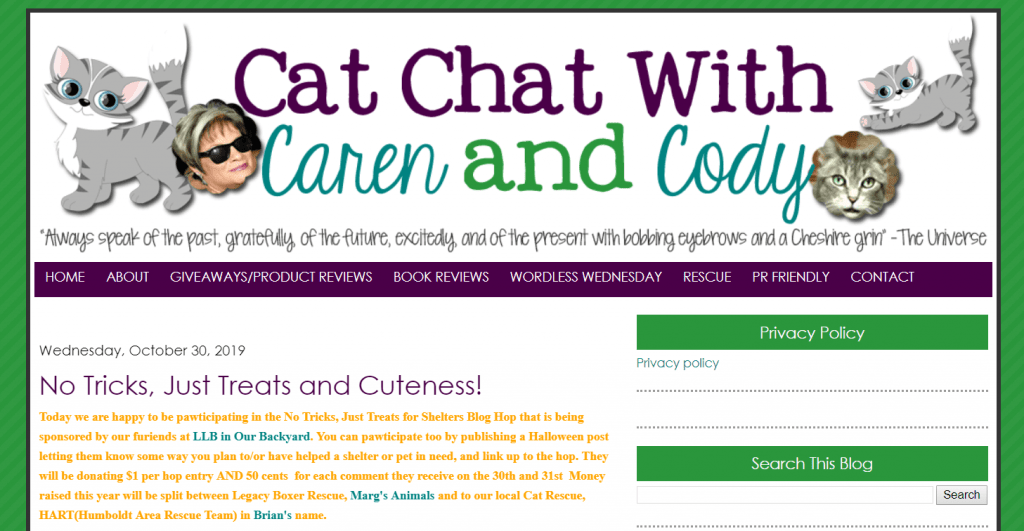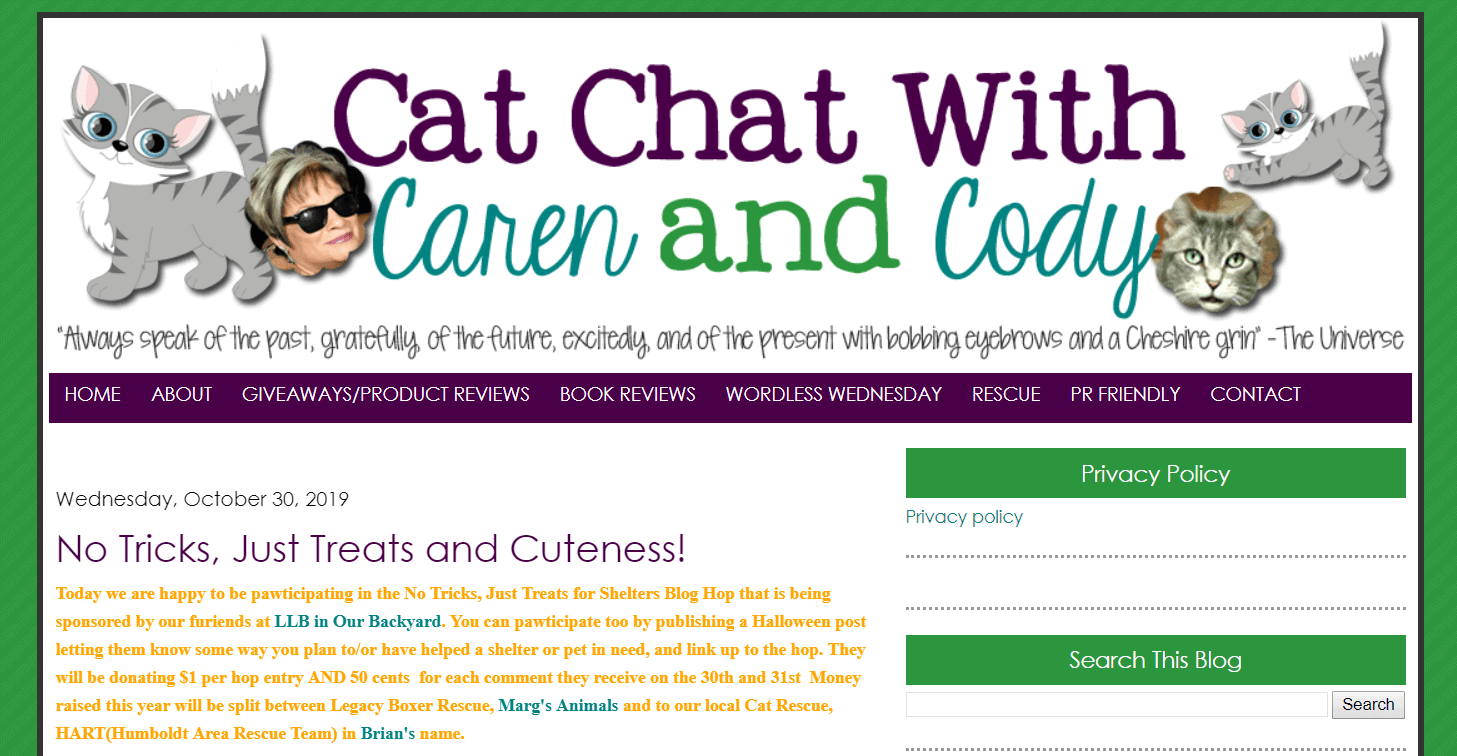 Blogger Caren decided to start this blog in 2009, in memory of her late cat Bobo. It's also dedicated to her new cat Cody, all cats across the world, and their loving parents.
You'll read several book reviews and product review posts that can make your cat's life more fun and yours easier. It's a laid-back blog about living with a cat so that every cat lover can easily relate to the fun and interesting stories.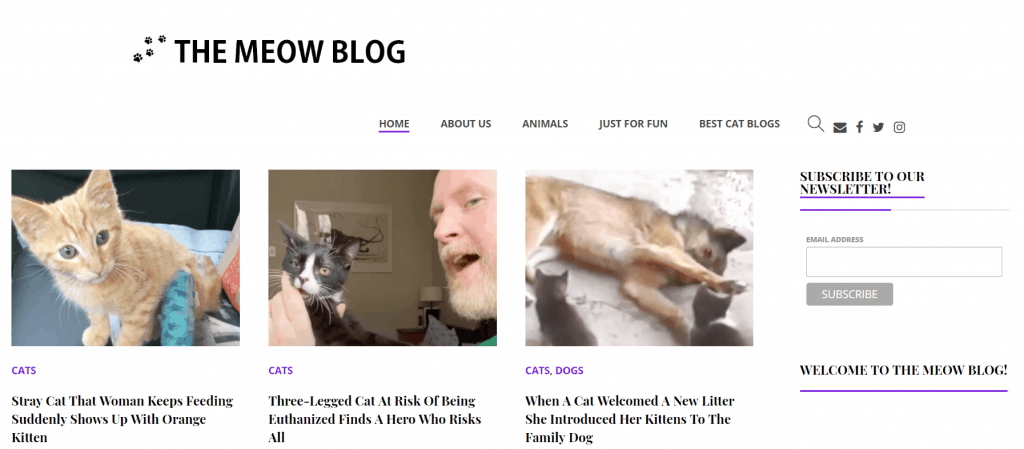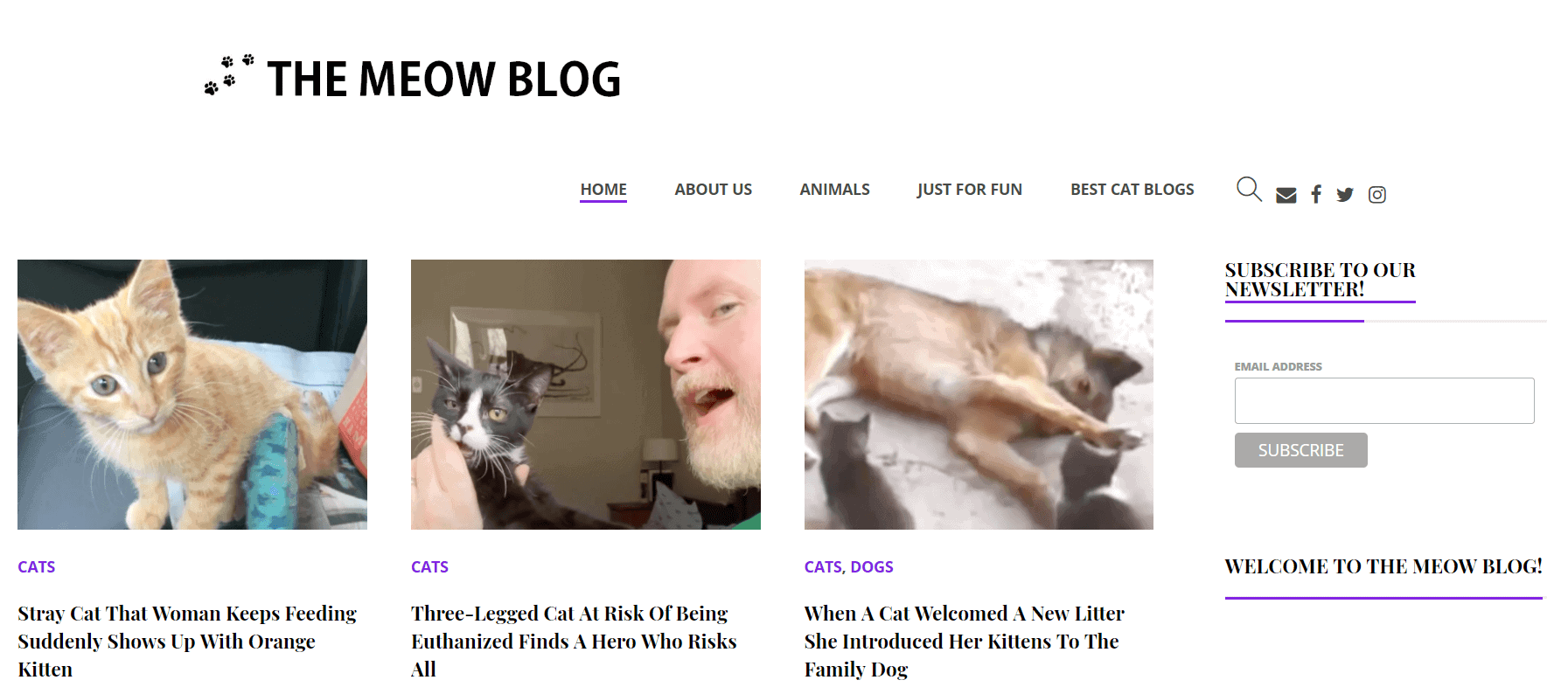 Rescuing kittens and cats is an act of kindness that we'd all like to see more often. You'll usually find such news on this blog where people's lives change once they fall in love with cats.
In spite of the name, The Meow Blog isn't just dedicated to cats. You can also check out information and fun posts about birds, chipmunks, and even alligators. You're also welcomed to share your photo, video or story about your favorite cat.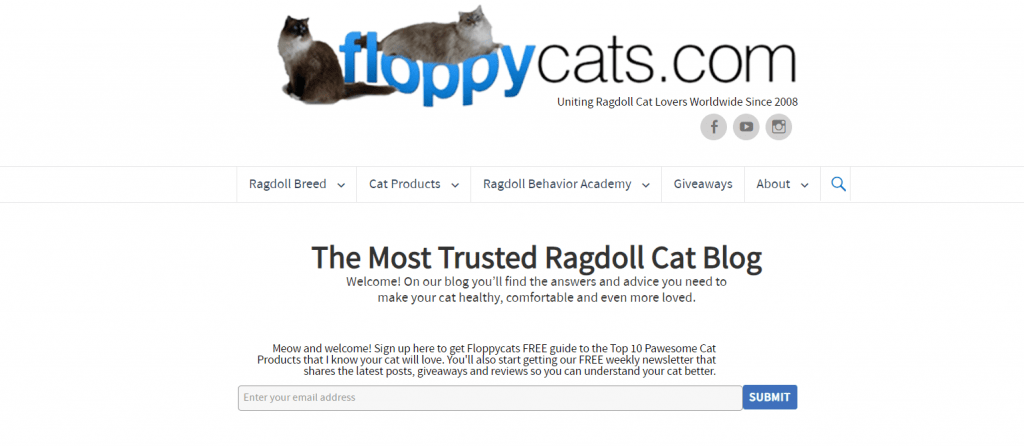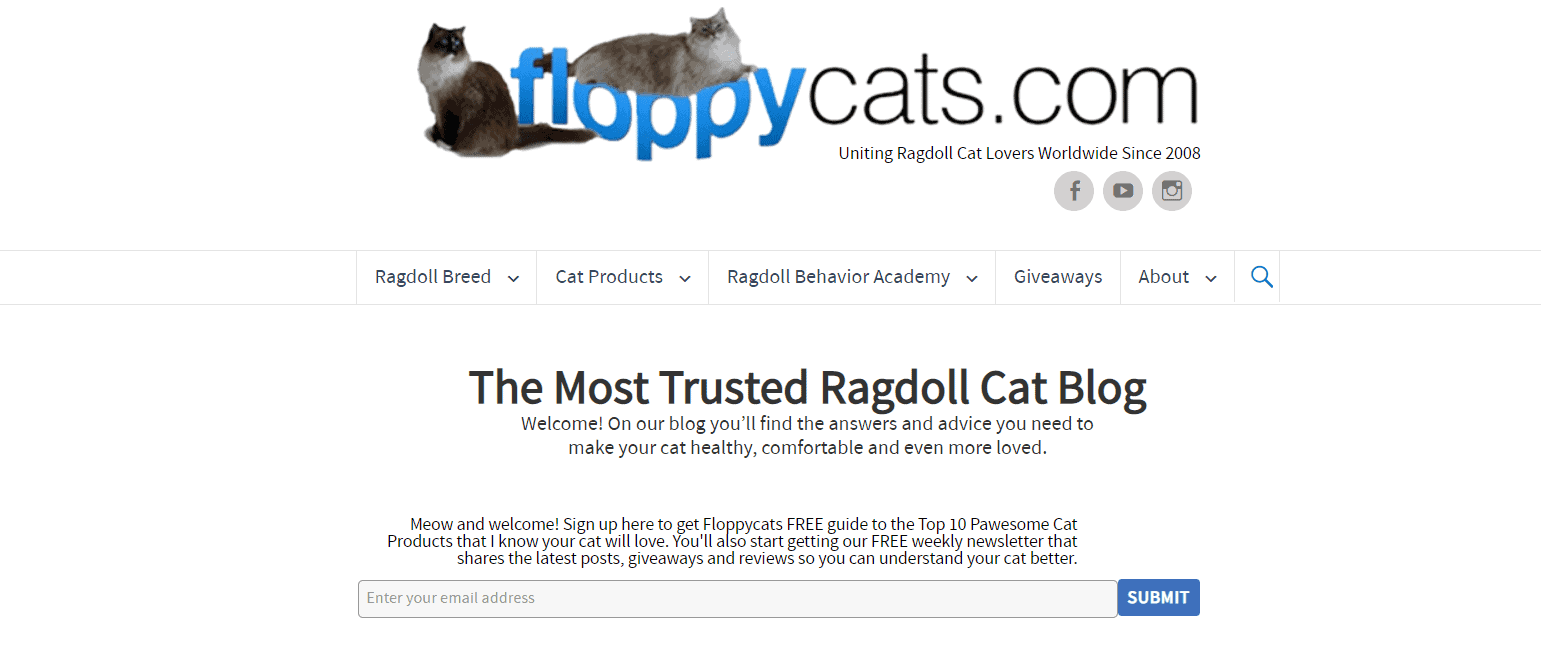 Are you interested in adopting a ragdoll kitten? Are you looking for nutritional and behavioral tips? This blog is dedicated to ragdoll cats, their parents, and how to offer them the best home.
Although this blog focuses on this particular breed, you can find lots of helpful information about other breeds as well. There's also a special section that you can browse if you're looking for special products that can make your cat's life more fun.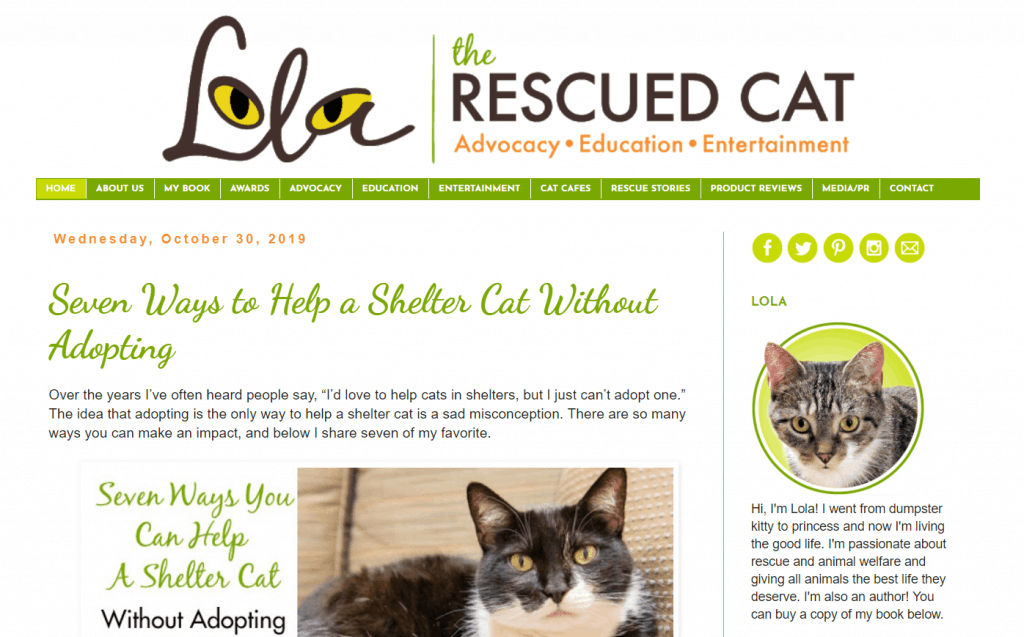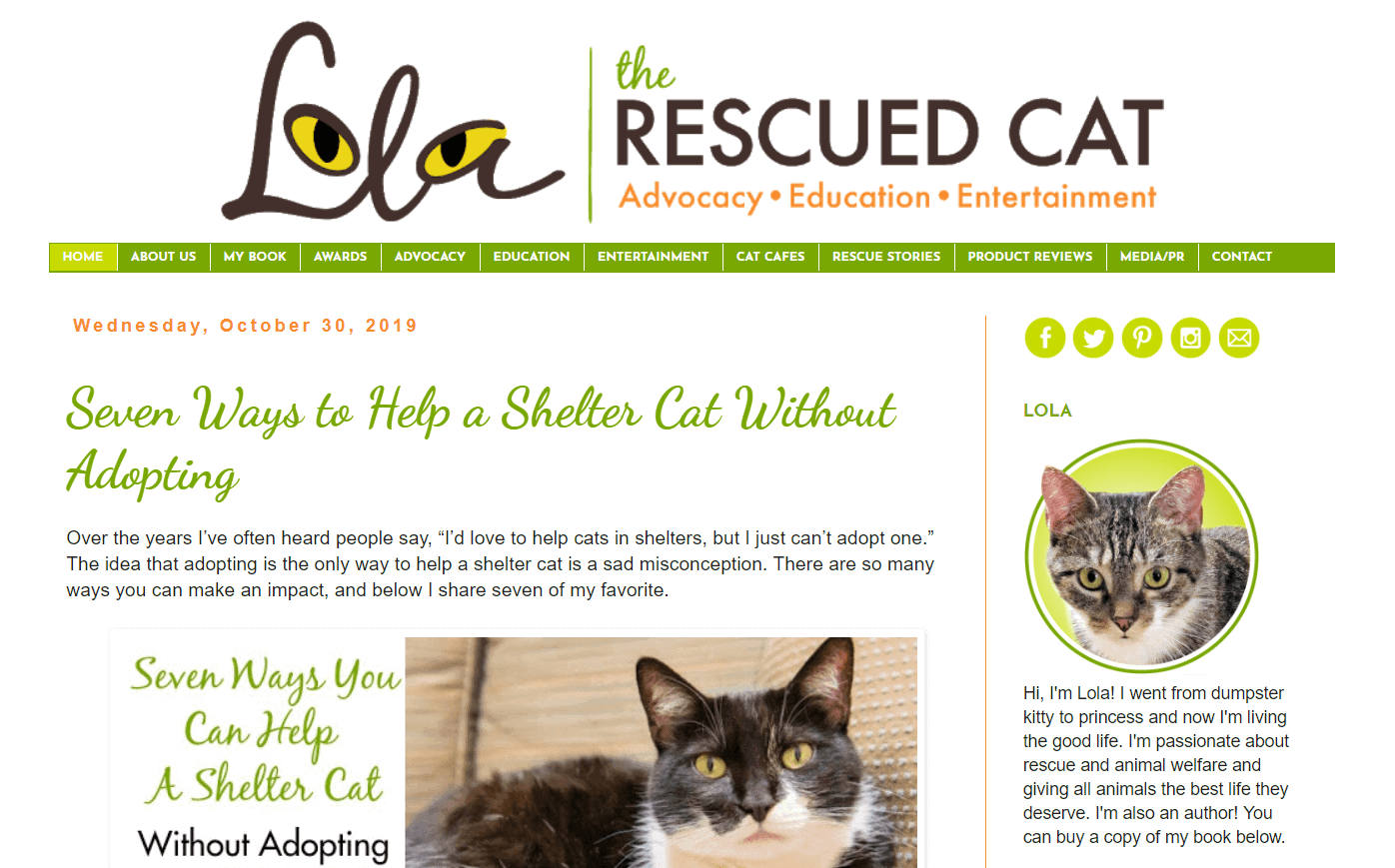 For all cat lovers who are interested in rescue stories, this is the right blog to check. It's about Loula, a rescued cat who finally found the attention she deserves in a loving home. There are several product reviews, entertainment posts, and special posts that can help you take care of your cat.
Subscribing to one or all of these blogs will help make your life and your cat's life a lot better. You can also follow them on different social platforms to stay updated about the latest news in the world of cats and their loving parents.
Most of these blog welcome contributions so your next big shot as a writer might be waiting around the corner. Your love for your cat can be the inspiration you need.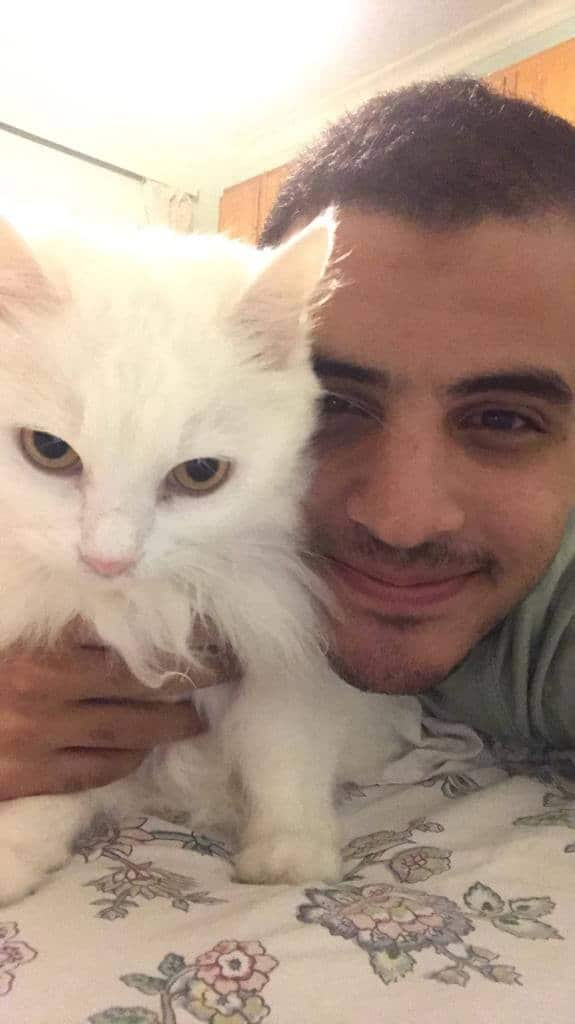 I've been living with cats since 2008 and I can confidently say I have more feline friends than humans lol. I currently live with 5 cats in different life stages; two of them are less than one year old, one is 2-ish years old and the oldest two are 9-ish years old. I've developed a strong bond with cats over the years and I'm eager to share my experience through this blog. You can learn more about my cats here.