Disclaimer: Some of the links in this article may be affiliate links; we will earn a commision, at no additional cost to you, if you make a purchase through one of our links.
Edmonton is among the most pet-friendly cities, so you can expect plenty of quality pet boarding services. In this post, we'll take you through 5 places that offer cat boarding in Edmonton.
The Best Facilities for Cat Boarding in Edmonton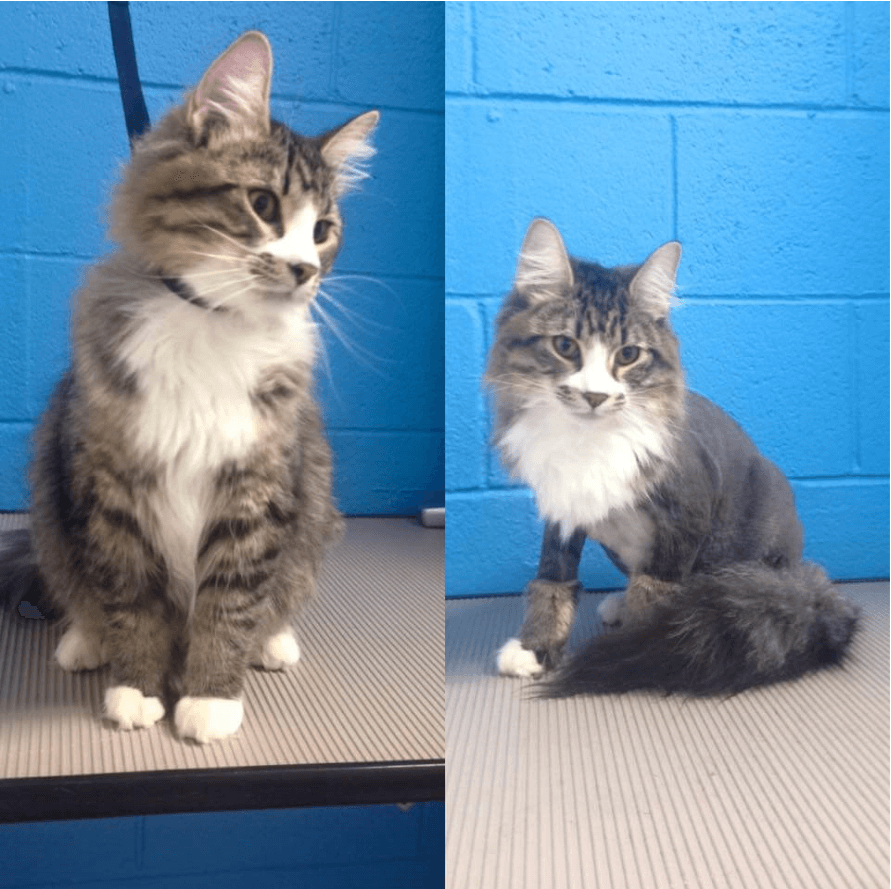 Overview
If you're looking for the best facility that offers cat daycare and overnight boarding services, Sublime Cat N' Canine has got you covered.
Ashley Young, the owner, has an experience that spans over 12 years in the pet boarding industry. She's also a certified all-breed groomer, so she has an in-depth understanding of all pet breeds.
Once you enroll your kitty for the boarding service, you can rest easy knowing that they'll get round-the-clock supervision. Plus, they're provided with a secure, warm and safe environment for resting. This is thanks to the high-rise kitty condos that the facility is equipped with.
That said, your feline friend has to meet a few conditions before they're accepted into Sublime Cat N' Canine. Your cat:
Must be up to date on their vaccination schedule; this means you'll have to provide your cat's vaccination records for verification
Must be older than 4 months
A period of 7 to 10 days must have elapsed after their last day of vaccination
Should be healthy; the facility does not accept pets in cones or bandages or ones that suffer from a contagious disease
For cats over the age of 6 months, they must be spay or neutered
Pricing
1st cat: $15 per night (during the holidays, the rate is $16/night)
2nd cat: $13 per night (during the holidays, the rate is $14/night)
Things We Like
Provide 24-hour supervision
Equipped with quality cat beds
Affordable boarding rates
Can provide high-quality cat food if requested by the owner
Things We Don't Like
You have to book your pet's stay in advance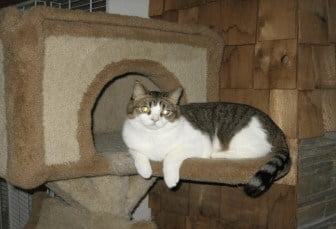 Overview
Looking for a boarding facility where your cat will feel at home? Calico Hills Kitty Lodge is your best bet.
Boasting a range of amenities, the facility comprises single and family rooms- each of which is equipped with windows to maximize exposure to natural lighting.
Other exceptional equipment that the lodge provides include a fireplace, TV, water fountain, fish viewing and two completely enclosed sundecks. What's more, all the kitty rooms are fitted with quality air conditions to ensure maximum ventilation.
Another aspect you'll love about Calico Hills is that they offer 24/7 supervision. The caregivers live on site so they're available to tend to your cat when the need arises. There's also a veterinarian on call in case any of the cats falls sick.
Pricing
Calico Hills Kitty Lodge offers two pricing packages. For a regular room, the rate is $18/day. But if you prefer that your cat stays in a window room, you'll pay $20/day.
For two cats living in a family window room, the cost is $29 per day. If you have three cats, the fee increases to $39 per day.
An advantage of enrolling your cat to this facility is that the staff don't mind administering medication for a small fee. These costs vary as follows:
Medication administered $1.5/ dose
Non-medical oral additives $1/ dose
Insulin or BG check $2.5/ injection
Things We Like
Offers rooms with windows
Staff can administer oral and non-oral medications
Has a veterinarian on call
Round-the-clock supervision
Things We Don't Like
A little pricey compared to other facilities
Want some alternative places that offer cat boarding services in Alberta? Check the best cat boarding facilities in Calgary now.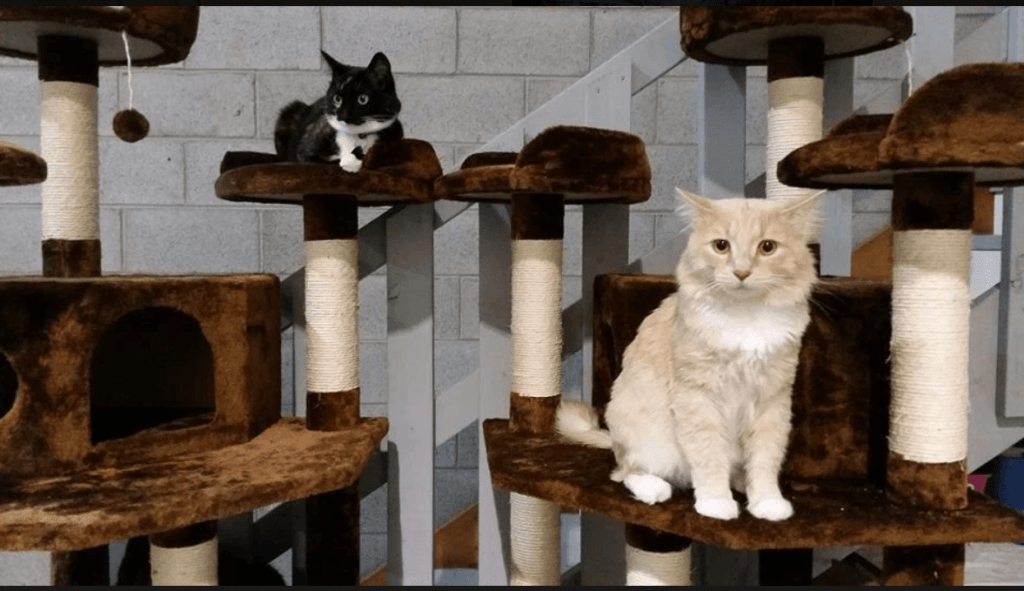 Overview
Planning a vacation but don't want to take your feline buddy along? Cozy Kitty Accommodations is just the place to take them. As its name implies, this is a home away home so your cat will feel safe and well-cared for.
The facility sits on 37,000 square feet, so there's plenty of space for a play area and multiple suites for cats' accommodation. Each suite is designed for multiple occupancy, which makes it perfect for multi-cat pet owners.
There's a large play area fitted with floor-to-ceiling windows and several smaller play rooms. To ensure maximum safety, only well-socialized cats can join other cats.
Pricing
First cat in suite
$22 per night (1-21 nights)
$20 per night (22 -31 nights)
$16 per night (over 32 nights)
Extra cat in same suite
Nightly rate and an additional $10 for the second
An additional $9 for the third cat
Things We Like
Highly-trained staff
Provision of emergency care
Has a social play area with large windows
Things We Don't Like
Charges a fine for pickups and drop offs not accounted for in the scheduled reservation dates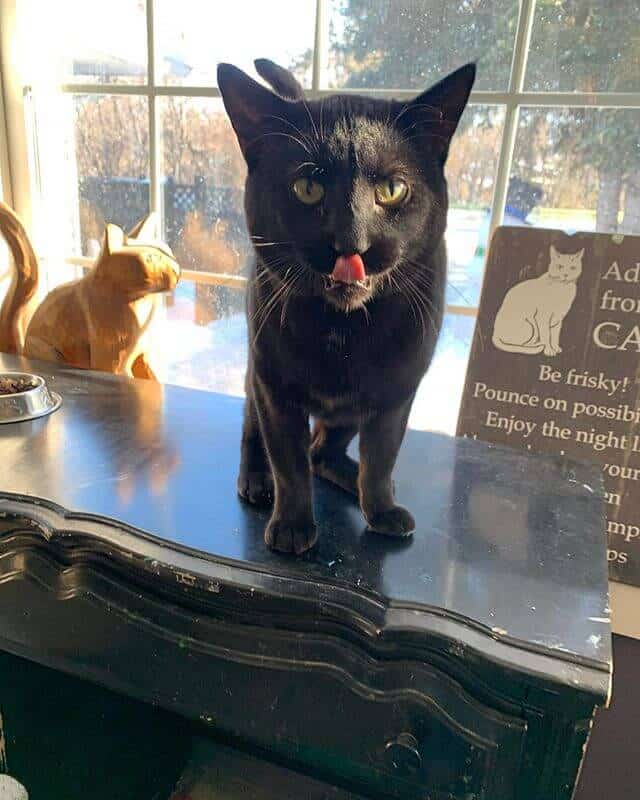 Overview
This boarding facility is nestled in South Edmonton, and it sits on an area of 4,000 square feet. Although it was initially designed for puppies, it now accommodates feline pets too and it has excellent resources to back this service up.
In addition to boarding services, The Second Pup also doubles up as a daycare center and a grooming spa. To provide overnight and daily stays for cats, the facility has set aside 2 spacious rooms that are fitted with private areas.
But what this center really prides itself on is the quality of accommodation. Their resting areas are kept clean, and they have tons of windows enabling your kitty to enjoy outside views. The facility also provides elevated surfaces to satisfy your cat's climbing needs.
The Second Pup and Kitties Too accepts all breeds of cats. However, your kitty has to meet a few conditions. For one, they have to be at least 16 weeks. They should also be up to date with their vaccinations.
Pricing
The nightly rate is $24 for 1 cat, $42 for 2 cats and $56 for 3 cats.
Things We Like
Provides daycare services and a grooming spa
Spacious accommodation with places to perch
Also provides a play area
Overview
Although the title might be a little misleading, this boarding facility is designed to accommodate both dogs and cats.
Dogs Paradise Resort was established back in 2015. At the time, its owners had been desperately searching for a suitable place where they could leave their dog whenever they went on vacation. Once they discovered that there were other pet owners who faced the same problem, they decided to start this pet home.
In the five years they've been in business, Dogs Paradise Resort has risen to become one of the most reliable boarding facilities. Not only do they offer dog and cat boarding services but also training and day care.
Their boarding facility is open all-year-round. All they ask is that you have your cat's vaccination certificate up to date before enrolling them at the boarding facility. If you're a new cat owner, Dogs Paradise Resort is available to offer advice regarding pet vaccination schedules.
Pricing
This boarding facility offers two pricing plans for dogs. For cats though, the boarding rate is a fixed charge of $15 per night per pet.
Things We Like
It's spacious and clean
Also offer pet training and day care services
Can customize services to suit your pet's needs e.g. exercising
Things We Don't Like
Provides little information about their cat boarding service
Conclusion
If you live in Edmonton and have been looking for a place to take your cat, we recommend Sublime Cat N' Canine.
As you might have guessed from its name, this boarding facility accommodates both dogs and cats. But more importantly, it's well-equipped and offers very affordable rates, making it suitable even for cat owners on a budget. The facility also provides high-quality food if you want your feline fed, and round-the-clock supervision.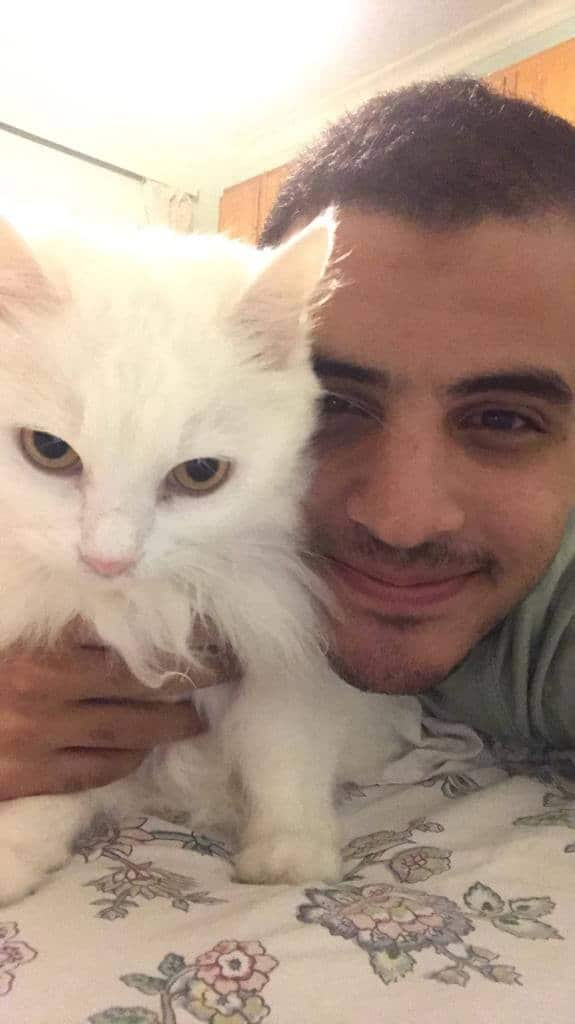 I've been living with cats since 2008 and I can confidently say I have more feline friends than humans lol. I currently live with 5 cats in different life stages; two of them are less than one year old, one is 2-ish years old and the oldest two are 9-ish years old. I've developed a strong bond with cats over the years and I'm eager to share my experience through this blog. You can learn more about my cats here.