Disclaimer: Some of the links in this article may be affiliate links; we will earn a commision, at no additional cost to you, if you make a purchase through one of our links.
In Oregon's second-largest city, there's certainly no shortage of welcoming hotels for your four-legged companion. In this article, we'll walk you through the top three places that offer cat boarding in Eugene. Let's dive right in!
Best Cat Boarding in Eugene Reviews
Our search is finally done. After reviewing many kitty facilities, we've brought you the very best.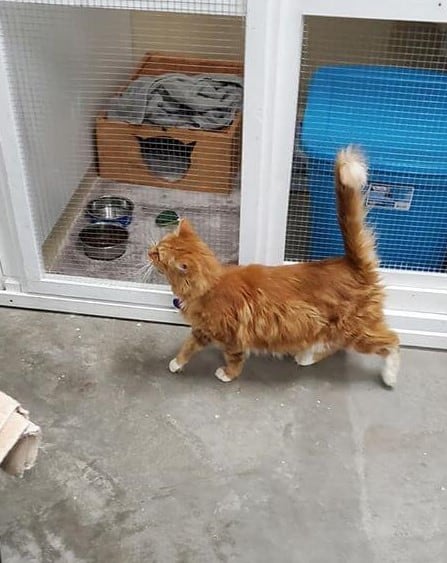 Run by a couple, Kitty Cat hotel is a feline-only boarding facility. You can leave your fur baby guilt-free with Trish and Earnie any time.
Overview And Features
At Kitty Cat hotel, there's plenty of room for your cat to explore. Your feline companion won't get enough of the climate-controlled custom-made rooms (there are thirteen of them!)
Most of these rooms are approximately 4'x4'x8′. You'll find that the largest room is 4'x8'x8′. Inside each one of them, there are supplies necessary for your kitty. She'll have water, food dishes, fluffy beds, clean litter boxes, fun toys, and private hiding places.
Well, she won't miss the outside world much, either. Most rooms have perches that your cat can climb onto. She'll get tons of natural sunlight every day! And on top of sunbathing, there's bird-watching, as well.
Pricing
What do you think is best for your cat? A normal or a large room? At Kitty Cat, you get to choose between a standard room and a large room for your kitty.
We can't deny that both options are pretty affordable. A standard room would cost you 16$ per night.
If you're leaving two cats, that would cost you 26$ per night. That means you're paying an extra 10$ for the extra cat, which is quite reasonable.
Meanwhile, a large room would cost you 18$ per night. The addition of another cat would cost you 26$. So whether you're going for a large or a standard room, you're paying the same amount of money for two cats.
What We Like
Affordable
Incredibly clean and well-ventilated
Attentive owners
What We Don't Like
No veterinarian available on site
Maximum capacity is three cats from each owner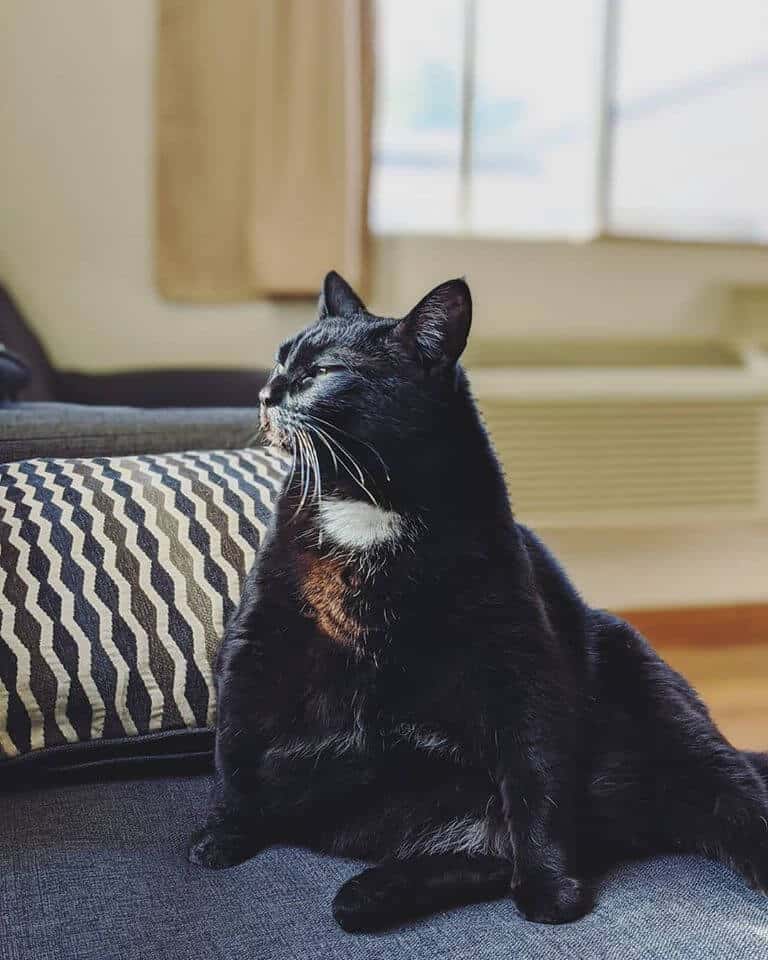 This 49-year-old cat motel knows a thing or two about feline care. Originally built in 1971, it has housed countless four-legged babies in the Eugene area.
Overview
At this motel, your cat will never be bored. For starters, there's the Puzzle Zone. You can give your kitty a little mental stimulation with some puzzle practice. And they get treats as prizes!
There's also the option to go on a cruise. Using a secured pet buggy, your kitty can enjoy breathtaking views of the countryside.
But that's not all. Once your kitty wiggles into a mesh cat harness, she'll be taken outside to a courtyard to have fun in the great outdoors.
However, you should keep in mind that any extra activities like the Puzzle Zone or the Critter Cruise will cost you extra bucks.
Pricing/Features
How does your cat feel about space? She can have either a 3x5ft or a 4x8ft kennel. If she chooses a 3x5ft kennel, you'll have to pay $23.95 per day. It's not exactly the most reasonable price out there, as you can tell.
If you're leaving your cat in a 4x8ft kennel, you'll have to pay $26.99 per day.
If you're on a tight budget, then this hotel isn't the ideal choice for you. Two cats would cost you $37.98 per day. Meanwhile, three cats would cost you $50.97 per day.
What We Like
Caring staff
Lots of activities
Report cards available at the end of the stay
Progress reports available throughout the stay
What We Don't Like
A bit expensive
Isn't cat-exclusive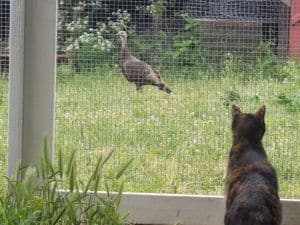 This family-run cat boarding facility is a great retreat for your cat. It's on an organic farm, so she can kick back and relax all she wants.
Overview And Features
Does your cat like privacy? She'll certainly have some of it. At Catmandu Retreat, every cat gets a climate-controlled condo with their own personal window. Of course, basic necessities are provided: dry food, bedding, and even bird- and horse-watching. They're even given their own cats.
The great thing about Catmandu is that your kitty will be surrounded by nature at all times. This facility is located on an organic, no-kill farm with horses, goats, chickens, and turkey. That's plenty of animals to amuse any cat!
Of course, the cats have their own enclosed space away from all that. But they'll sure take their time with the view in the screened-in porches.
Is your kitty is aging? Then this is the place for her. The family at Catmandu caters to every individual cat's needs. If she's got any specific needs like special medications or even subcutaneous fluids, the staff will take care of it.
Pricing/Rates
Don't worry, the pricing isn't outrageous. It's actually quite budget-friendly when compared to other available choices.
At Catmandu Retreat, you can choose either a double or a single suite for your fur baby.
If you choose a single suite, you'd have to pay 15$ per night. An addition of another cat would cost an extra 10$. All in all, that would be 25$ dollars.
Unfortunately, a single suite can only house two cats. So if you're leaving three cats at Catmandu, you have to upgrade to a double suit.
Now, if you choose a double suite, you'd have to pay 18$ per night. That's an extra 3$ you cut back on with a single suit.
Now, add a second cat. That little kitty would cost an extra 10$. A third cat would cost 8$. All in all, that would all be 36$.
What We Like
Incredibly clean environment
Located on an organic farm
Flexible drop-off/drop-on schedules
Excellent, warm staff
What We Don't Like
All cats boarded must be from the same family
Need some alternatives in Oregon? Check those reviews out:
– Best Cat Boarding Facilities in Portland
– Best Cat Boarding Facilities in Salem
Conclusion
We can't deny that Catmandu Retreat is a great choice for both you and your outdoorsy feline friend. Your wallet isn't going to tragically thin down, and your cat will be happy and taken care of. She might be even hesitant about going back home!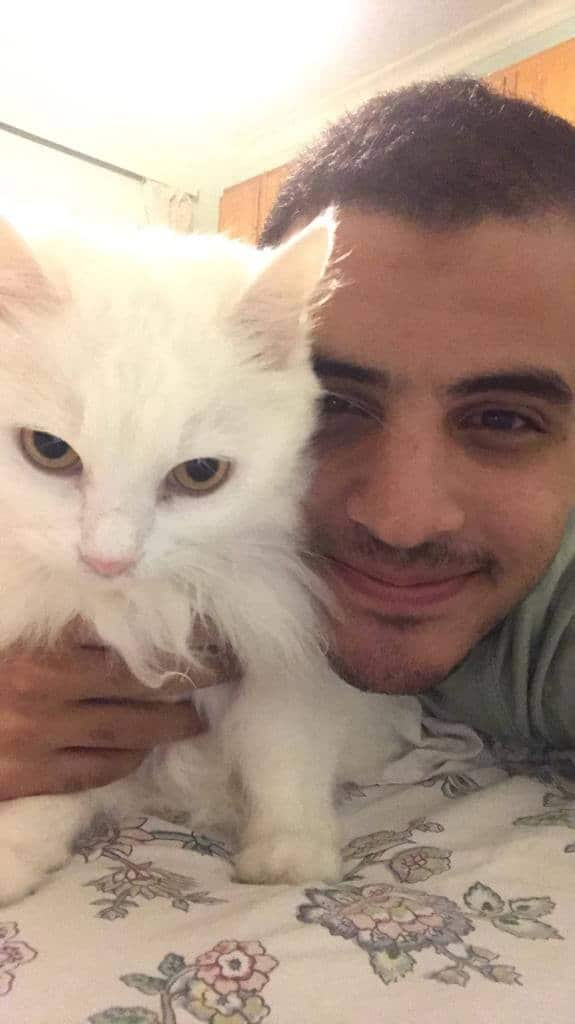 I've been living with cats since 2008 and I can confidently say I have more feline friends than humans lol. I currently live with 5 cats in different life stages; two of them are less than one year old, one is 2-ish years old and the oldest two are 9-ish years old. I've developed a strong bond with cats over the years and I'm eager to share my experience through this blog. You can learn more about my cats here.