Disclaimer: Some of the links in this article may be affiliate links; we will earn a commision, at no additional cost to you, if you make a purchase through one of our links.
In this article, we'll walk you through the top 3 places that offer cat boarding in Portland. Let's dive right in.
Cat Boarding in Portland Reviews
Check out these cool facilities that offer cat boarding services in Portland.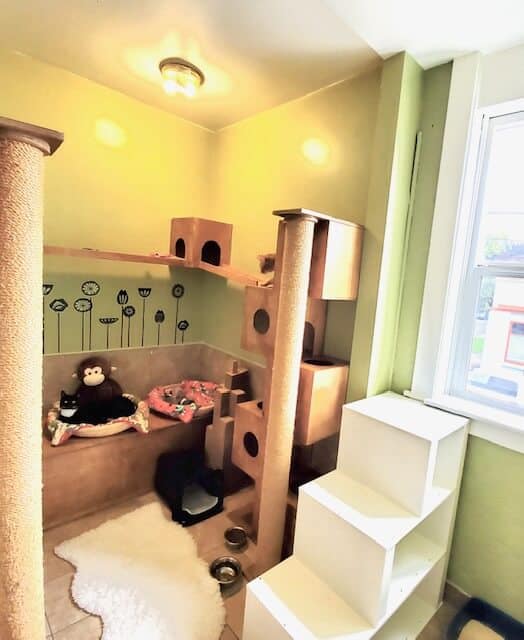 Let your cat enjoy the best boarding and spa experience in Portland by heading to Meow Haus.
Overview and Features
Meow Haus is open from Monday to Saturday from 9 am to 5 pm with a break between noon and 2 pm, providing excellent care to your feline friends. Caring for your kitties doesn't stop around the clock, even on Sundays.
There are 44 suites in 2 locations where your cats can enjoy a remarkable stay. Each suite measures 216 cubic feet, with some wider or longer than others. However, all Standard and Special Needs suites have the same overall area.
All suites have windows with a view into the aviary so your kitties can watch the birds, even in the Special Needs Suites that are reserved for mobility-challenged cats and kittens. The Garden Room has a special window that overlooks the neighborhood. Tours are offered if you take a prior appointment.
Rates
The place offers different accommodation rates.
Standard Suite costs $35/night
Special Needs Suite costs $35/night
Two Kitties in Same Standard/Special Needs Suite cost $45/night
SunRoom/Garden Room/Library $40/night while an additional cat would cost an extra $10.
Early arrival (9 am-noon) costs $12.50 for the first cat and $5 for the second cat.
Late departure (2-5 pm) costs $12.50 for the first cat and $5 for the second cat.
Day board (9 am-5 pm) costs $20 per day.
All these prices are subject to long-term discounts if your cat is staying for 30 days or more.
Special amenities and medications are not included in the price of the stay, although the facility offers free treats and can administer medications for $5/day. There are also extra spa services that you can book for your kitties, including soft paws application, brushing, lion cut with nails trimming, and a flea treatment. The price of these extra services is between $15 and $100.
What We Like
Professional caregivers are available around the clock to give your cats the love and attention they need when you're not available.
There are special Kitty Cuddlers, and their main job is to help your cats overcome anxiety when they feel lonely.
The facility provides foam beds, litter boxes, and serving dishes for food and water.
The place is full of toys that kitties can enjoy.
What We Don't Like
You must bring a lot of food, vaccination records, medications, and flea protection. Flea protection is mandatory even if you have an indoor kitten unless you have papers signed by the vet.
FVRCP and Rabies are needed before a cat is allowed in unless you have the permission of a vet.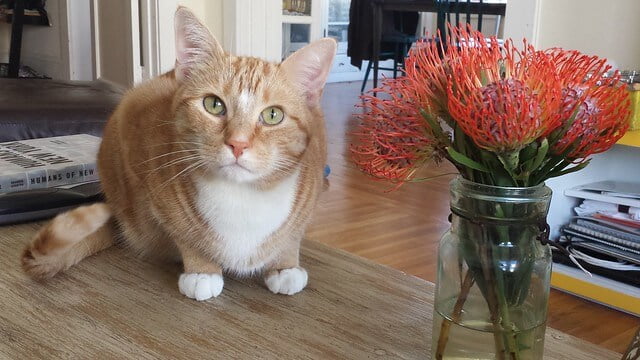 Don't worry about leaving your cats, because the experts of the Cat's Meow will make them feel at home. Chelsea Morning Stoltz is the loving trustworthy owner who always goes above and beyond to make sure that her guests are enjoying their stay.
Overview and Features
This facility is licensed and insured, so you can guarantee the safety of your kitties. The idea is to take care of your kitty without disturbing it by keeping it at home when you're away.
It's an excellent choice for anxious cats and kittens that can't cope with changes because an expert will maintain the feeding and caring schedule, so your cat won't even feel that you're gone.
Everything will be taken care of as the experts will prepare your cats' favorite food on time. They will clean everything and adjust the lighting and temperature to make sure that your feline babies are feeling comfortable. Moreover, they can brief you using emails, text, calls, or even picture messages to let you know that your kitties are OK.
Rates
The initial consultation is free. After that, you're charged based on the time you pick. The facility accepts cash, checks, Venmo, or PayPal with an additional 4% fee for PayPal transactions.
$25 – $35 per half-hour visit.
$35 – $45 per hour-long visit.
$2 and up per hour parking fee in metered locations.
$5 – $10 additional fee charged for visits scheduled on certain holidays.
These prices are set to provide services up to 4 cats and within 13 miles travel distance of the intersection at SE Stark St and 223rd Ave in Gresham. If more cats are included or if your house is a little further, you would pay more.
What We Like
Cats won't feel anxious because they don't have to leave their home.
This is an excellent and more affordable option for someone who has more than one cat.
You can keep your cats comfortable, making sure that they have access to their favorite food and toys.
What We Don't Like
If your house isn't available, the caregivers won't be able to provide the service.
You can't guarantee that someone will be able to check on your cats for an emergency.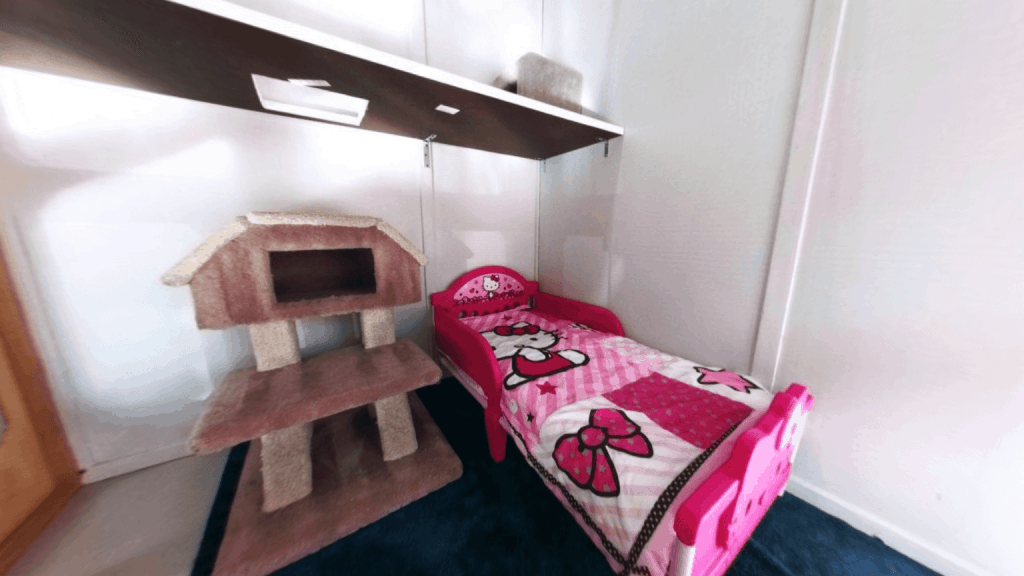 This luxurious cage-free boarding facility is managed by a loving couple, Tiana and Dave, who will help your kitties relax when you're not around.
Overview and Features
Short and extended stays are offered at Kitty Condos, and the location is close to the airport, so you can leave your cat just before your flight. Caregivers offer high-quality food and administer medications according to your schedule, so you can rest assured that your kitties are receiving the attention they deserve. The facility is also equipped to serve cats with special needs.
The facility is made up of carpeted and furnished rooms with climate control and TV and stereo entertainment. Each cat has their food kept separately, and the facility is ready to prepare special diet meals upon request. There's plenty of natural light to keep your kitties comfortable.
Caregivers cook, warm, and prepare any meal and even store liquid medications, so they're ready on time. There are several types of rooms available, and the facility is open from 10 am to 5 pm on weekdays, and 11 am to 4 pm on Saturdays.
Rates
There are 5 types of accommodation available.
Luxury Suites 8′ x 8′ x 8′ high $33.00 per day
Grand Condos 5-1/2′ x 8′ x 8′ high $30.00 per day
Cozy Rooms 4′ x 6′ x 8′ high $23.00 per day
Kitty Studios 4′ x 4′ x 8′ high $21.00 per day
Budget Cubicles 4′ x 4′ x 3-1/2′ high $17.00 per day
A second cat of the same family would cost $10, and a third one would cost $5. Moreover, there are common areas like the loft, hallways, and lobby where kitties can enjoy their time.
The facility offers other services for busy cat parents that include airport pickup and delivery, picture or video updates, and medications.
What We Like
Cat owners can choose among several types of rooms to pick the ones that suit their needs.
Cats are given individual care 24/7.
Cats don't share rooms with any other cats unless they're from the same family.
Food is prepared by the facility, and you can even ask for a special diet plan.
What We Don't Like
You'll have to pay a non-refundable deposit.
You're charged on a daily basis, which can be a bit expensive if you're planning to leave your cat for a long period.
Need some alternatives in Oregon? Check those reviews out:
– Best Cat Boarding in Salem Reviewed
– Best Cat Boarding in Eugene: Top 3 Places Reviewed
Conclusion
We believe that the best cat boarding service in Portland is Meow Haus. There are plenty of accommodation options available, and you can get a discount if you're planning to leave your kitty for a long time.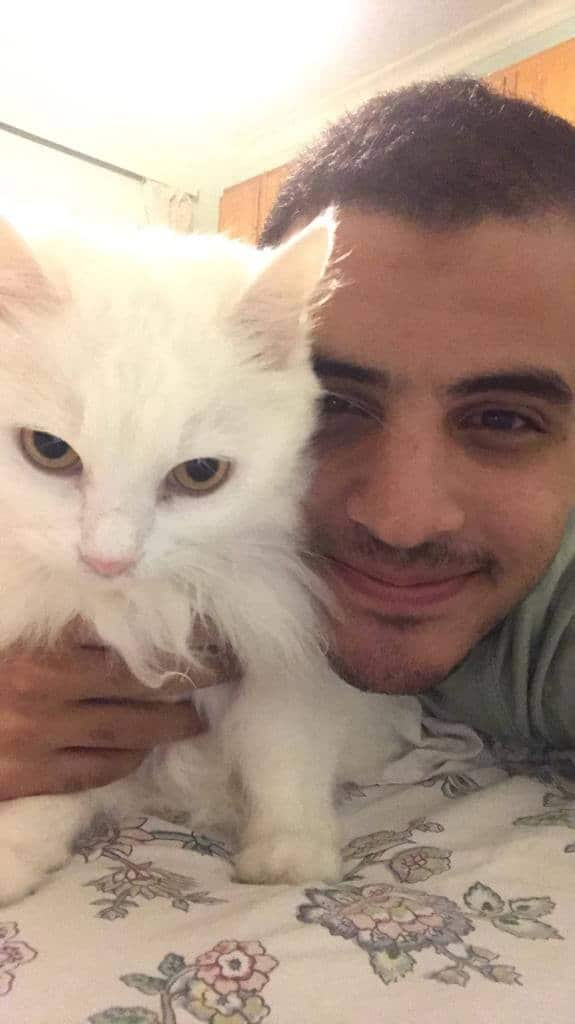 I've been living with cats since 2008 and I can confidently say I have more feline friends than humans lol. I currently live with 5 cats in different life stages; two of them are less than one year old, one is 2-ish years old and the oldest two are 9-ish years old. I've developed a strong bond with cats over the years and I'm eager to share my experience through this blog. You can learn more about my cats here.