Disclaimer: Some of the links in this article may be affiliate links; we will earn a commision, at no additional cost to you, if you make a purchase through one of our links.
In this article, we'll walk you through the top 3 places that offer cat boarding in San Diego. Let's dive right in.
The Best 3 Facilities for Cat Boarding in San Diego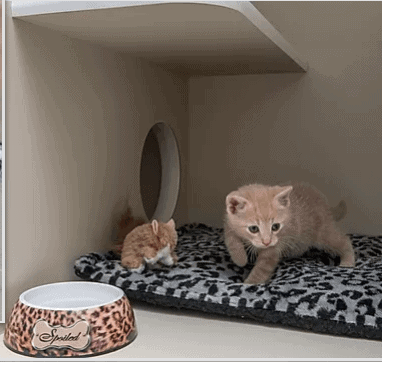 Kicking off our list with one of the best pet boarding facilities in San Diego. The Furry Friends Resort is located at 8790 Cuyamaca St suite g, Santee, San Diego 92071.
They're open every day of the week from 7:00 am to 12:pm and then from 2:00 pm to 7:00 pm. On Saturdays and Sundays, they're available from 8:00 am to 12:00 pm and from 2:00 pm to 6:00 pm.
Overview and Features
The cat sitting center started in 2007 and has been among the top picks for years. They offer a wide variety of services and features that make them among the best.
For example, they take notes about your cats and make sure that the facility lighting is adjusted to their comfort. They also offer online webcam monitoring, so you can check on your feline buddies.
Moreover, the facility brings new toys to cats regularly. The cats love these toys and enjoy them all day. They even send you pictures of your cat having fun while you're away for whenever you miss them.
Not only do they take care of your cats there, but they can drop them off whenever you want. You'll be glad to see that your cats come home as healthy as you've sent them.
Pricing
Furry Friends Resort charges $28 for the cat condo and $23 for additional cats. On holidays, they charge $33 for the condo with $28 for additional cats. Additionally, they have a fancier suite that costs $44 per night.
Unfortunately, the package doesn't include activities and other features, such as playtime and the online webcam.
What We Like
Professional team of cat caregivers
They take notes about your cat
They bring new toys regularly
What We Don't Like
The price doesn't include all the activities they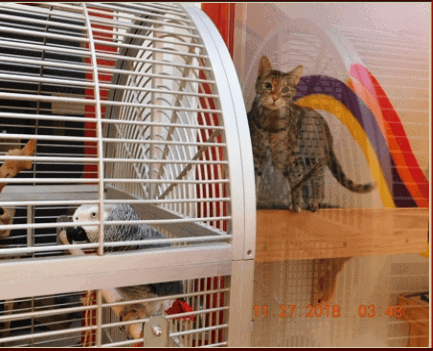 Overview and Features
You can find the pet boarding facility at Alvarado Canyon Road Grantville. Their address is 4593, Mission Gorge Pl, San Diego, CA 92120.
They're open every day from 10:00 am to 6:00 pm except for Sunday, where they're available from 11:00 am to 4:00 am only.
The Purring Parrot has got its name from being a pet boarding facility for both birds and cats. They're in business for more than 12 years now, which reflects the quality of service and care your cat gets there.
The owners, Maria and Patrick, are extremely professional and nice. The staff at The Purring Parrot is made of professional animal lovers who know what your cats need.
Users Also Read: My Cat Sounds Congested, Why?
Maria has 8 years of experience as a veterinary technician, so you can ensure that your furry friend is in good hands!
Additionally, there are 5 bird employees that'll keep you entertained whenever you visit the facility.
Every room has a name and a theme, with plenty of ramps, ledges, and ladders for your cat to climb and play. In addition to all that, the facility always adds a new line of hand-made cat toys regularly.
Also, every room has a dedicated webcam. This webcam is equipped with night vision and you can pan it or tilt it remotely. With this webcam, you can check on your cat yourself.
The facility also learns about your cat, so they can take care of any special dietary needs or medication while you're away.
Pricing
The Purring parrot has a wide variety of suites, each has its own price. The pricing includes feeding, playtime, treats, relaxing music. However, there are other amenities that aren't included in the main package.
They charge 40$ per night for the standard suite for 1 or 2 cats. If you need a room for 3 to 6 cats, you can go for the extra-large suite that costs $64.
What We Like
Controllable webcams with night vision allow you to check on your cat
Cageless rooms that offer plenty of toys and playtime
Responsible and professional team with long experience
What We Don't Like
The price doesn't include all the amenities they offer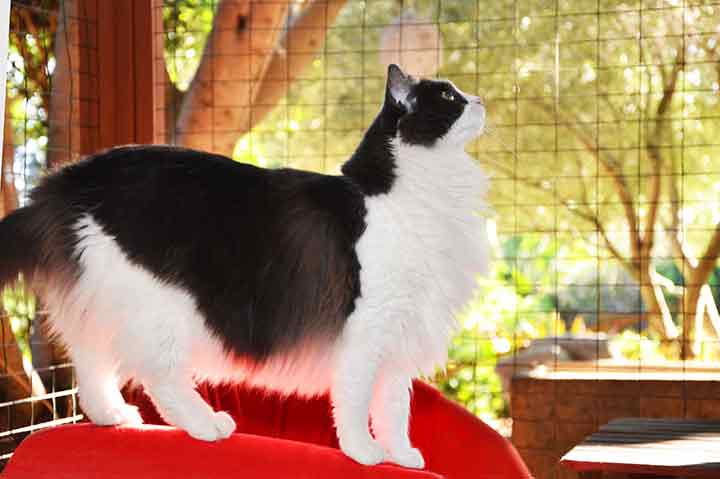 Overview and Features
If you're looking to treat your cat with a luxurious stay while you're away, Cat-Villa is your way to go! They're one of the few facilities that provide your cat with tailored premium care. You can find them at 1642 Caudor St Encinitas, San Diego, California 92024.
One of the things that makes Cat-Villa so special is that they're a cat-only space. The resort provides 24/7 care for a very limited number of cats. This means that your cat will get the maximum level of individual attention.
The place is amazing for cats. It has a homey vibe that makes your cat feel comfortable and relaxed while in the villa. The pace is split into several cat condos, with each one having its unobstructed view on the courtyard garden.
The cats are always close to the team, so they can make sure that your cat is in good care all day and night. Each cat condo has a separate room for your cat's belongings.
This means that you can provide your cat with its own food, brushes, medicines, toys, and even their own bedding!
The cats are free to explore their cage-free room and even explore the outdoor garden. They can also climb the huge trees there and play in the outdoor pavilion.
There's also a dedicated play area that has a large TV. There, your cats can watch birds and fish videos while laying on comfortable fleeces. Your cat can also take its own toys to that room, so you can make sure that your cat is having a great time there.
Pricing
Cat-Villa rates might sound like a lot at first. However, their rates are all-inclusive with no additional fees. A single cat condo can set you back a $35 for the night.
If you want a room for 2 or 3 cats, you can go for the duplex condo, which costs 60$ per night. They also offer discounts for extended stays.
What We Like
Luxurious cat condos with outdoor views
You can store your cat's belongings in a separate room
They offer a pick-up and delivery service
Conclusion
There you have it, a review list of the best places to keep your cat safe while you're away. In my opinion, Cat-Villa offers the best cat boarding in San Diego.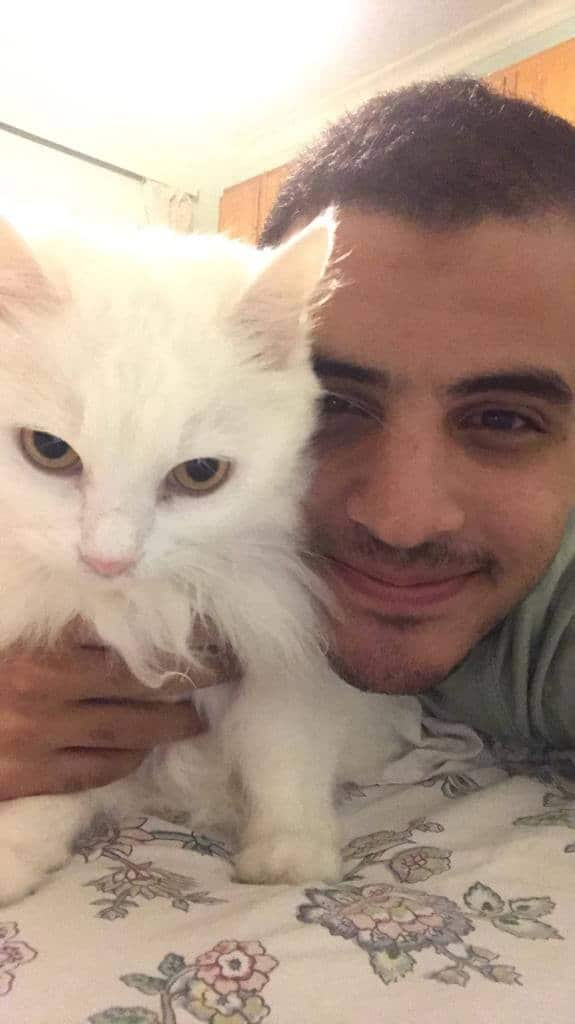 I've been living with cats since 2008 and I can confidently say I have more feline friends than humans lol. I currently live with 5 cats in different life stages; two of them are less than one year old, one is 2-ish years old and the oldest two are 9-ish years old. I've developed a strong bond with cats over the years and I'm eager to share my experience through this blog. You can learn more about my cats here.