Disclaimer: Some of the links in this article may be affiliate links; we will earn a commision, at no additional cost to you, if you make a purchase through one of our links.
Looking for kitty hotels? Today, we're going to explore options for cat boarding in Salem. Let's dive in!
Cat Boarding in Salem Reviews: Top 3 Choices
In Salem, cats are no strangers. It's all about feline hospitality. Here, you can see for yourself.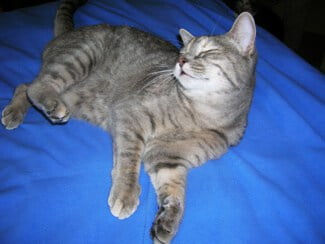 When you're stuck in a last-minute jam, this feline hotel will save you. With its flexible schedules, you can leave your kitty at this boarding facility without a single worry in the world.
After all, dedicated hotel owner Karen is no stranger to feline care. She's been taking care of cats in her hotel for fifteen years now.
Overview And Features
Is your cat a little overweight? Don't worry, she'll get a nutritious diet. Does little Maxim hate handling? Is he a little timid? He'll get the most out of his stay at Catopia. He'll go in shy and he'll come out sociable.
Your cats will be coddled, and even a little spoiled. The full-size luxury condo will make sure they're relaxed and stress-free. If they're a bit skittish, then they can hide inside all they want.
And if they're not? Well, between scratching posts and watching birds, they'll be busy.
There's also Camp Catawanda. Your kitty will have access to it through her condo. Described as "Salem's only fully-enclosed outdoor play structure", Camp Catawanda is a sure way for your cat to get fresh air without being worried.
Pricing
At Catopia, there are two kinds of condos: Standard and Deluxe.
Wondering what's the difference? Well, a Deluxe condo is bigger. To give you some perspective, it can house a 5 cat family. It has also got access to Camp Catawanda. If you want to give your kitty the ultimate luxurious experience, then you should go for the Deluxe.
For a Deluxe suite, you have to pay 20$ per day. Two cats would cost 25$ per day. Compared to competing facilities, this price is quite the bargain.
But what about Standard suites? Well, if you're leaving your cat in a Standard suite, you have to pay 15$ per day. Two cats would cost 20$ per day.
There are also additional fees for special services. Medical administration costs 2$ if administered once daily. If it's administered twice daily, then it costs 4$.
Things We Like
Cat-exclusive
Plenty of room for your kitty
Has an enclosed outdoor facility
Things We Don't Like
There aren't immediate veterinarians on staff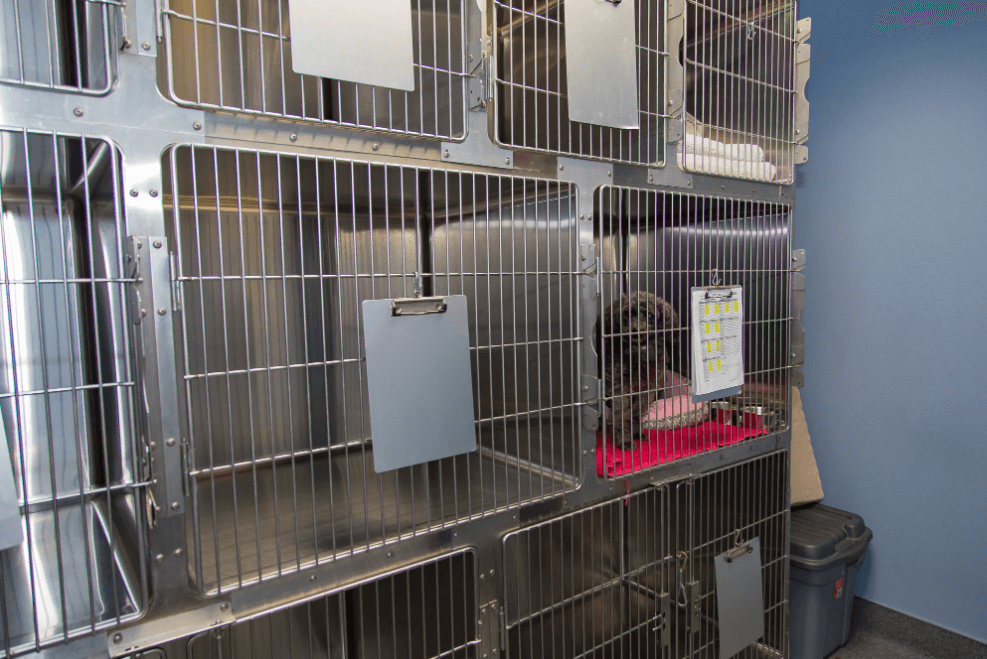 Are you a little worried because your kitty has a special condition? If anything happens, then you can be reassured by the fact that she's at a veterinary center, after all. Doctors are on staff.
Overview And Features
The staff at Orchard View Veterinary Center will treat your cat as if it were their own. They'll make sure that your feline companions eat, go to the bathroom, and take medication. They'll even give them their individualized walks.
The cat condos are a big fan-favorite. They have lots of gorgeous views for your kitty. However, you can always arrange for a room that allows a little bit more privacy.
If you leave your kitty with her favorite toy, that's alright. But you don't need to bring anything else! At Orchard View Veterinary Center, your cat will be provided with bedding and food. However, you can provide staff with your own food if you want. They'll feed it to your kitty at no extra cost.
Pricing
Your cat's hotel expenses won't break your bank account. This place is quite affordable. For loft boarding, you'll pay 16$ per night.
Do you want space and luxury? Well, for townhouse boarding, you can leave your kitty at Orchard View for 20$ per night.
If you've got a family of cats you should worry about them. You can leave them to share one single townhouse. The cost will be the same as the loft condos per cat.
What We Like
Doctors are on staff in case anything happens
Pet-friendly staff
Prices are reasonable
Need some alternatives in Oregon? Check those reviews out:
– Best Cat Boarding Facilities in Portland
– Best Cat Boarding Facilities in Eugene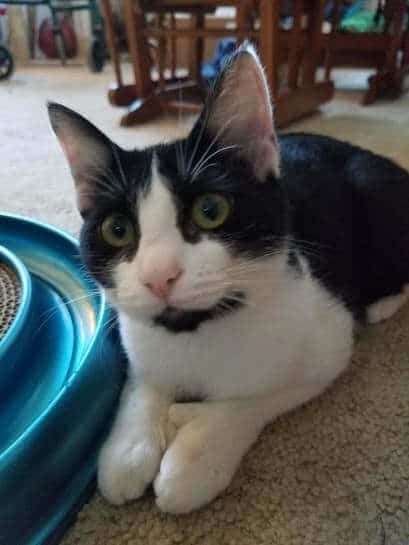 If you want to really spoil your cat, this family-run feline hotel is the place. Happy Cat Hotel is where you can leave your little kitty for days on end guilt-free. Here, it's all about feline comfort.
Overview And Features
Happy Cat Hotel is a luxury, feline-only hotel. It has specialized condos that your kitty can relax in. These condos have three levels: one for kitty litter, one for the bed and the porthole, and one for food and a comfy cat bed. In addition to that, there's a carpeted enclosed window on the top level. There, they can enjoy a great view.
There's also visual entertainment. There's a television in case your cat gets bored. But that's unlikely, as she'll probably spend her time between the climbing structures and scratching posts. The attentive staff will make sure she's always occupied.
It's always best to provide staff with your own cat food. Wait, you want to transition your cat to new food? Well, Happy Cats Hotel will be sure to feed your kitty regularly for an additional charge.
Pricing
While this is not the cheapest option available, it's also not the most expensive one. For boarding, you have to pay 20$ per cat. If you've got the money for it, why not?
Are you leaving multiple cats over? If so, then you have to pay 10$ per additional cat.
But here's the good thing. There's a 20% discount if your cat is staying over for more than a week.
Are you a new client? You can also get 10$ off on the first day.
What We Like
Attentive and warm staff
Cat-only facility
Individual attention is given to each kitty
20% discount for stays over 7 days
What We Don't Like
There are no immediate veterinarians on staff
Conclusion
Overall, Happy Cats Hotel is a great option for your kitty. The family at Happy Cats will make sure that it loves its stay. May your kitty have a wonderful meow-cation!