Disclaimer: Some of the links in this article may be affiliate links; we will earn a commision, at no additional cost to you, if you make a purchase through one of our links.
Should you buy your cat food with sodium selenite, or is it a bad idea? What's sodium selenite anyway and is it better than selenium yeast? These are some questions we'll be answering in this handy guide, so read on to discover everything you need to know about sodium selenite in cat food.
Let's jump right in.
Things to Know Before Buying
First, let's break down what things you should look for in your cat food that make it the best option.
Essential nutrients in cat food include amino and fatty acids, protein, minerals, and vitamins. Generally speaking, these are the nutrients you can't forgo when shopping for food for your cat.
The levels and amounts of these nutrients will differ from one brand of food to another, so be sure to consult your vet to determine what's best.
Another important nutrient is selenium. Selenium is a mineral that plays a lead role in metabolism and health.
When added in cat food, selenium is often sourced from sodium selenite.
What's Sodium Selenite?
Sodium Selenite is an inorganic compound that comes in the form of a colorless solid similar to salt and is a source of selenium.
Selenium is a basic mineral that your feline must have present in his or her diet. It's a cancer prevention agent that secures the cells and is required for specific enzymes to work properly.
Is Sodium Selenite in Cat Food Safe?
While it's toxic in large quantities, sodium selenite is normal to find in dietary supplements and pet food.
Even though the American Food and Drug Administration approved a selenium supplement in pet foods, the argument continues to this day whether sodium selenite is a safe ingredient to add to our pets' dietary plans.
Some experts and cat owners argue that it does more harm than good, while others say that it's a necessary addition to cat food.
The Pros
The reason selenium is such a common ingredient in cat food is that it has many health benefits. These include:
Antioxidant properties
Support for fat absorption
Support for thyroid function
Improvement of joint, skin, and coat health
Need more support for your feline's thyroid function? Here is the best low iodine cat food to do the job.
The Cons
The positives of having selenium as an active ingredient in your cat's diet may be many, but selenium that is sourced from sodium selenite also has a few that may cause you to reconsider. Too much of it can lead to:
Poisoning
Hyperthyroidism
Organ damage
Did you know that the loss of your cat's voice might be a symptom of hyperthyroidism?
Foods With Sodium Selenite
If you decide that it's safe for your cat to consume food that contains sodium selenite and your vet agrees, here's a list of brands you might want to consider.
Rachael Ray Nutrish
Blue Buffalo
9Lives
Taste of the Wild
Meow Mix
Halo
Solid Gold
Instinct
Purina ONE
Foods Without Sodium Selenite
Here's a list of cat food brands that don't contain sodium selenite, in case you decide you want to exclude it from your pet's diet plan.
However, always make sure to read the list of ingredients to make sure you're making the right shopping decision and not buying food with other harmful ingredients.
Fancy Feast
Feline Natural
First Mate
Friskies
Fussie Cat
Hill's Science Diet
Nature's Logic
Sheba
Soulistic
Whiskas
Ziwipeak
Acana
Evo
Orijen
Royal Canin
FAQs
Kidney Care Pate with Tuna by HILL's is the best go-to option if your cat needs a diet that's low in sodium. It supports kidney function, stimulates the appetite, and increases caloric intake – all of which are key to improving quality of life.
Changing your cat's food should be fine but you should do it only when necessary. The best method to go about this is by replacing small amounts of the old food with small amounts of the new.
A sudden change in your pet's diet will result in an upset stomach, causing diarrhea and nausea. This also applies to dogs.
It's best not to overdo feeding your feline friend treats, especially if he or she suffers from renal disease at any stage. Feeding too many treats to your pets can dilute from their nutrient intake and cause health issues in the long run.
Selenium yeast is a source of organic food-form selenium. It's often referred to as organic selenium and is used in supplements and different types of pet food.
It's often the more favored form of selenium to be used in pet food due to its organic nature.
While most might argue that selenium yeast is better for your feline, it's also a fact that it's harder to obtain. This is because the majority of cat food manufacturers offer sodium selenite as the needed source of your cat's selenium intake.
If you prefer selenium yeast in your cat's food, try brands like Farmina, Nutro, and Ziwipeak.
Wrapping Up…
The first thing you should take away from this guide is that selenium and sodium selenite are not interchangeable.
Sodium selenite is inorganic and is harmful in extended usage or large doses. It's also a source of selenium.
Selenium in pet food can be sourced from either sodium selenite or selenium yeast, and there's been a long and ongoing dispute about which is said to be better or the least harmful.
The second take from this guide is that all evidence leads to multiple roads and that studies are mostly inconclusive. The best advice to give would be to research your cat's food manufacturer, including ingredients and reviews as well as FDA approvals and ratings.
Finally, the best way to know if your cat's food is working to their benefit is to monitor your feline friend. Are they sleeping more or less? Do they appear lethargic? Is there a decrease in appetite or an increase?
It's always a rule of thumb that you should keep a close eye on your pet when you change their food, and report your findings to your vet to determine whether this type of food is the best choice for your animal companion.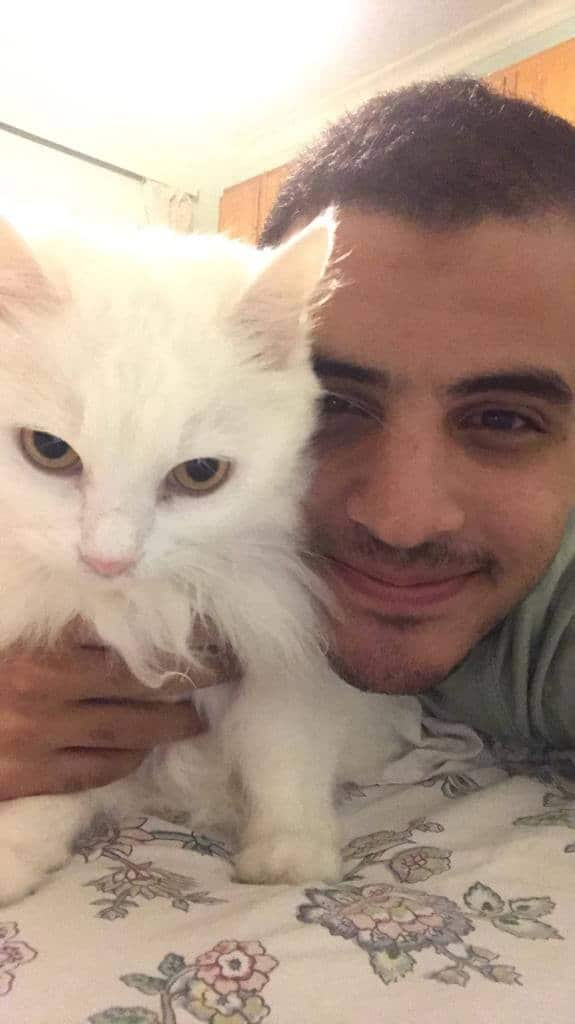 I've been living with cats since 2008 and I can confidently say I have more feline friends than humans lol. I currently live with 5 cats in different life stages; two of them are less than one year old, one is 2-ish years old and the oldest two are 9-ish years old. I've developed a strong bond with cats over the years and I'm eager to share my experience through this blog. You can learn more about my cats here.