Disclaimer: Some of the links in this article may be affiliate links; we will earn a commision, at no additional cost to you, if you make a purchase through one of our links.
Don't worry if your fluff ball has hyperthyroidism. It's the most common hormonal disease in cats as they get older. With proper care and nutrition, they can live a happy life without having to worry about anything.
At this point, switching your hyperthyroid feline's diet to a low-iodine diet is critical. Thankfully, there's an entire menu of homemade low-iodine cat food recipes to make your life easier and your buddy healthier.
In this article, we'll give you a quick overview of hyperthyroidism and discuss everything you need to know about its diet. So, sit your kitty next to you and rub its fluffy belly while we certify you as a low-iodine diet chef!
Low Iodine Cat Food Recipes
To begin, a raw diet is the best low-iodine diet you can give your cat. This diet is high in protein, which includes beef, organ meats, chicken, and entrails. It's best to avoid grains, fruits, and vegetables.
Therefore, any nutritious low-iodine homemade recipe should include the following ingredients:
Protein
Vitamins
Amino acids
Fatty acids
Minerals
What's an Iodine-Restricted Cat Diet?
To treat feline hyperthyroidism, an iodine-restricted cat diet is usually prescribed. Hyperthyroidism can be treated in a variety of ways, the most natural of which is to reduce the amount of iodine in your cat's food.
Iodine concentrations shouldn't exceed 0.32 parts per million. Because iodine is required for the production of thyroid hormones, lowering it reduces the production of thyroid hormones.
Save 35% on All Pet Supplies from Chewy
You will also get $20 off your first order on Chewy (plus free shipping). I personally think Chewy provides the best prices and offers, especially when it comes to my regular pet supply needs.
As a result, low-iodine canned foods like Hill's Prescription Diet and homemade recipes are your best bet.
You may be skeptical that simply changing your cat's diet can make a difference, but we assure you that it can. A study was conducted specifically to analyze the effect of an iodine-restricted diet on hyperthyroid cats. The results showed that TT4 thyroid hormone levels dropped within three weeks of starting this diet. Then, after a few months, they usually return to normal.
Just make sure Mr.fluffers doesn't eat anything other than his prescribed food during this treatment.
Homemade Low Iodine Cat Food Recipes
When dealing with feline hyperthyroidism, a raw diet is the way to go. We'll share with you low-iodine recipes that use either beef, rabbit, or chicken meats. However, you can substitute pork, veal, lamb, or turkey for the protein ingredient if you like.
1. Mixed Meatloaf
Ingredients
Preparation
Preheat the oven to 180° Celsius
Puree the squash meat in a food processor or blender
Mix the meat squash puree and ground meat in a mixing bowl
Stir in the remaining ingredients
Place the mixture in a casserole or baking dish and bake for 60 minutes
Allow it to cool completely before slicing and serving
2. Ground Chicken Thighs With Bone
Ingredients
Preparation
Remove about 20% of the bone from the chicken thighs (for example, if using 10 thighs, remove the bones from two of them)
Peel the skin off half of the thighs
Squeeze the capsules of supplements into a small mixing bowl
Add the egg yolks and water to the mixing bowl and whisk until completely blended
Cut small pieces of meat from the thighs and set them aside.
Ground the thighs with organ meat
Pour the liquid mixture over the ground meat, followed by the meat pieces
Place the mixture in freezer-safe containers and freeze them.
Defrost in the refrigerator as needed
Readers Also Like: Heritage Ranch Cat Food Review
3. Rabbit Meat Paste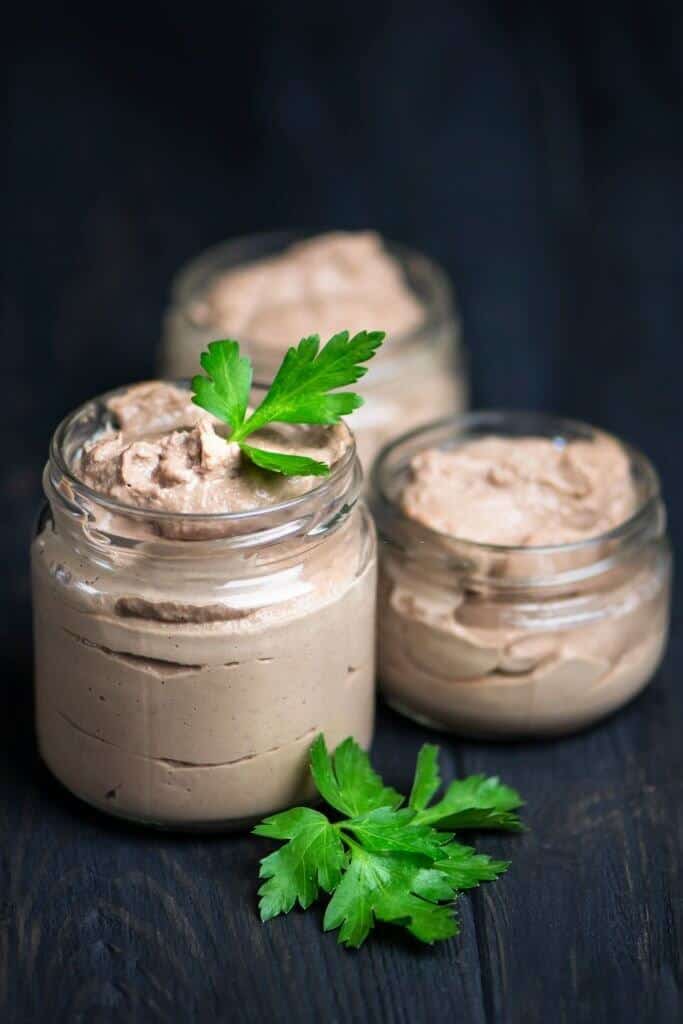 Ingredients
Preparation
Squeeze all supplement capsules into a small mixing bowl and combine with krill oil
Whisk together all 10 eggs in a separate bowl
Add thyme and supplement mixture to the whisked eggs. Stir until thoroughly mixed.
Pour the liquid mixture into the ground meat and fully mix with your hands
Continue mixing until the egg mixture is well blended with the meat before storing or feeding to your cat
Related: Check out our favorite low-sodium cat food on the market now.
4. Raw Ground Chicken
Ingredients
Preparation
Remove the chicken's wings and spine before grinding it with giblets
Squeeze the vitamin E capsules into a small mixing bowl and mix them with salmon oil
Combine the remaining ingredients in the small bowl and start mixing them thoroughly
Add the liquid mixture to the ground chicken and blend them using your hands
Spoon the mixture into freezer-safe containers and place them in the freezer
Optional: Place some of the ground chicken in an ice cube tray to make small treats
For serving, defrost them in the refrigerator overnight
Low Iodine Cat Broth and Soup Recipes
Felines find both broths and soups very appetizing. Thus, including them in your cat's diet is a brilliant idea, especially since they'll boost their daily protein and mineral intake.
However, just as the soup is considered a starter for humans, it's not intended to be the main course for cats. In other words, soups and broths are complimentary meals that cannot be used as the sole source of nutrition.
We've got three simple low-iodine recipes for you, two for broths and one for soup:
1. Beef and Vegetable Broth
Ingredients
Preparation
Chop the carrots and green peas thinly
Combine water and beef bones in a large pot
Pour in the apple cider vinegar and stir well
Add the vegetables and continue to stir
Simmer on low heat until the meat residues have fallen off the bones
Remove the meat and vegetables
Simmer the beef bones for at least 30 minutes
Remove any foam that has accumulated on the surface
When the foam no longer rises, remove the fat from the bones and discard the bones.
Allow the broth to cool completely before serving or freezing
Defrost it in the refrigerator when needed
2. Chicken Feet Broth
Ingredients
Preparation
Combine chicken feet and water in a pressure cooker
Let them cook for 45 to 75 minutes under high pressure
Allow the heat to dissipate normally
Put the broth in a container and discard the chicken feet
(A word of caution: don't feed your cat chicken feet because cooked poultry bones can be dangerous. They can potentially choke your cat or cause internal damage.)
Allow the broth to completely cool before serving or freezing
Defrost it in the refrigerator when needed
Recommended: Here are the reasons why your cat gags when purring
3. Chicken Soup
Ingredients
Preparation
Finely chop the carrot and celery
Combine water and vegetables in a heated pot
Add chicken legs to the pot
Allow the pot to come to a boil before continuing to simmer on low heat for an additional 90 minutes
When the soup has cooled, transfer it to freezer-safe containers and store it in the freezer (it can last for up to six months in the freezer and seven days in the fridge)
Reheat it to around 35 degrees before serving it
Can I Feed My Hyperthyroid Cat Tuna?
No, it's best to steer clear of tuna and other types of fish when planning a menu for your hyperthyroid furball. Tuna is an iodine-rich food. Although fattier fishes, such as tuna, have lower iodine levels than leaner fish species, they still have high iodine amounts. Every 3 ounces of tuna contains approximately 17 mcg of iodine.
What's more, cats with hyperthyroidism have higher blood levels of PBDEs and PCBs. Both of these chemicals are considered environmental pollutants and are prohibited in most countries. PBDEs are found in flame retardants, whereas PCBs are found in industrial chemicals.
Because fish naturally produce and accumulate PBDEs, canned and dry fish food contains higher levels of this chemical. PCBs are also found in fish-based foods, with tuna being one of the fish with high levels of PCBs.
Moreover, the levels of these chemicals found in felines, even those without diseases, are shown to be derived from fish-based food rather than environmental exposure. As a result, cats who are primarily fed fish, particularly tuna, regularly consume these chemicals.
According to research, PBDEs and PCBs contribute to the development of hyperthyroidism. Consequently, if your buddy already has hyperthyroidism, it's not recommended that you feed it any type of fish. They're high in iodine and, in some cases, contain harmful chemicals.
What Food Should You Avoid Feeding a Hyperthyroid Cat?
To be clear, any food other than what the veterinarian has prescribed or allowed is strictly prohibited. This means that your kitty can no longer share your food or have regular cat treats. Your kitty is also no longer allowed to eat whatever food she finds on the floor or the street.
You should be extremely cautious about what your feline consumes. Because any deviation from her diet can disrupt the balance of iodine levels. As a result, she can suffer from a deterioration in thyroid hormone levels.
Foods to avoid include:
Foods containing soy
Fish
Grains
Fruits and vegetables
Dairy
Canned foods with BPA
Dry food (high in carbohydrates and plant-based protein)
Iodized salt
Seaweed
To avoid confusion, canned food containing BPA is blacklisted. Yet, Hill's canned food we mentioned earlier, is actually ideal for your cat. The high water content of those cans balances out your cat's tendency to overproduce urine. This is usually caused by elevated thyroid hormone levels.
What Are the Other Treatments for Hyperthyroidism in Cats?
First of all, an early diagnosis increases your cat's chances of receiving effective treatment. It also helps to reduce or, in some cases, eliminate hyperthyroidism's secondary symptoms. Therefore, make sure that your middle-aged and senior felines have a complete physical examination performed by a veterinarian every six months.
By now, you're probably aware that the primary goal of hyperthyroidism treatment is to reduce thyroid hormone levels in your cat's body. Whereas switching your feline's diet to a low-iodine diet is a crucial part, you may also hear about the following treatments:
Anti-thyroid medication, such as methimazole
Radioactive iodine therapy
Thyroidectomy, which means surgical removal of a part of or all the gland
Depending on your cat's condition, your veterinarian will either recommend a new diet or add to it one of the above treatments.
There'll be some changes to your feline's menu once her thyroid hormones have been balanced and she has regained her healthy weight. You'll notice that your veterinarian will begin adjusting the cat's diet based on each stage of recovery.
What Are the Secondary Complications of Cat Hyperthyroidism?
Unfortunately, if your cat doesn't receive the necessary treatment, it may develop secondary complications. These complications can be severe, and they can take the form of a heart disease known as thyrotoxic cardiomyopathy.
Thyrotoxic cardiomyopathy develops as the heart enlarges and thickens in response to increased metabolic demands. The cat may develop a heart murmur as a result of cardiomyopathy in some cases.
Another complication is the development of hypertension. This occurs as a result of the increased pumping pressure and heart rate associated with thyrotoxic cardiomyopathy. Blood pressure can sometimes become so high that it causes retinal bleeding or detachment. This leads to the irreversible complication of sudden blindness.
All in All
If your lifelong pal is getting older, make regular checkups a habit. It'll help you find out if anything needs to be treated and will increase the chances of recovering if something does.
We know, it can be troubling to see your feline lose weight at first, but you now know better. You know that with the right diet and medical attention, your little troublemaker can recover in no time.
Plus, we're sure that our homemade low-iodine cat food recipes will help you both get through it!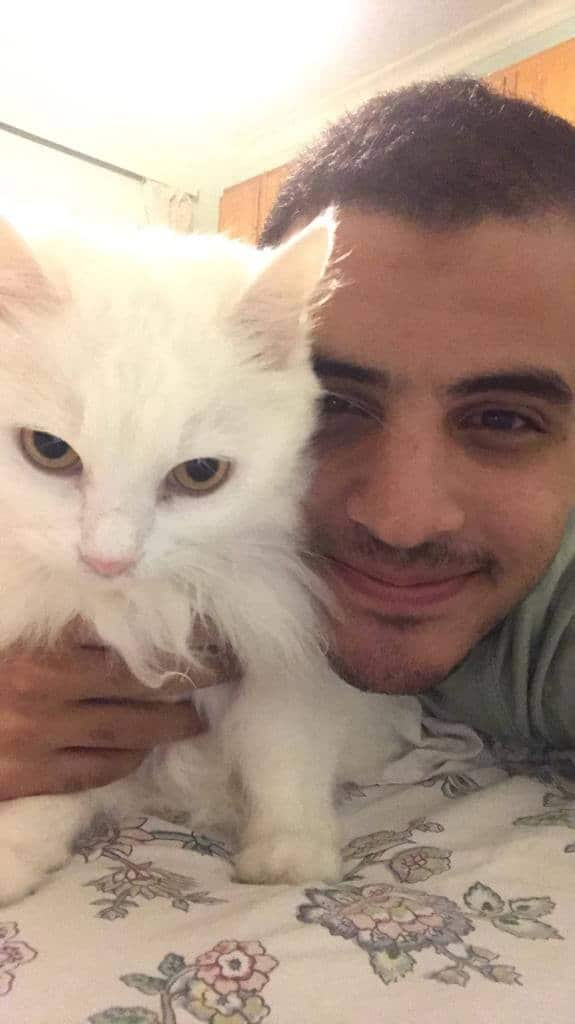 I've been living with cats since 2008 and I can confidently say I have more feline friends than humans lol. I currently live with 5 cats in different life stages; two of them are less than one year old, one is 2-ish years old and the oldest two are 9-ish years old. I've developed a strong bond with cats over the years and I'm eager to share my experience through this blog. You can learn more about my cats here.