Disclaimer: Some of the links in this article may be affiliate links; we will earn a commision, at no additional cost to you, if you make a purchase through one of our links.
Cat subscription boxes are one of the best things to buy for your feline friends. In today's post, we'll put Meowbox vs KitNipBox head to head against each other, so you can choose the one that suits you the most!
This guide will include all the necessary information about both subscription boxes, including:
The general features of each box and what it offers
What's unique about each one of them
The downsides of each one of them
Answers to some of the most common questions regarding that topic
So if you're planning to get your kitties a subscription box, this article will help you decide which one to go for.
So without further ado, let's dive right in!
Meowbox vs KitNipBox: General Features of Both Subscription Boxes
We'll walk you through everything you need to know about both subscription boxes throughout the next couple of sections, so stick around.
Meowbox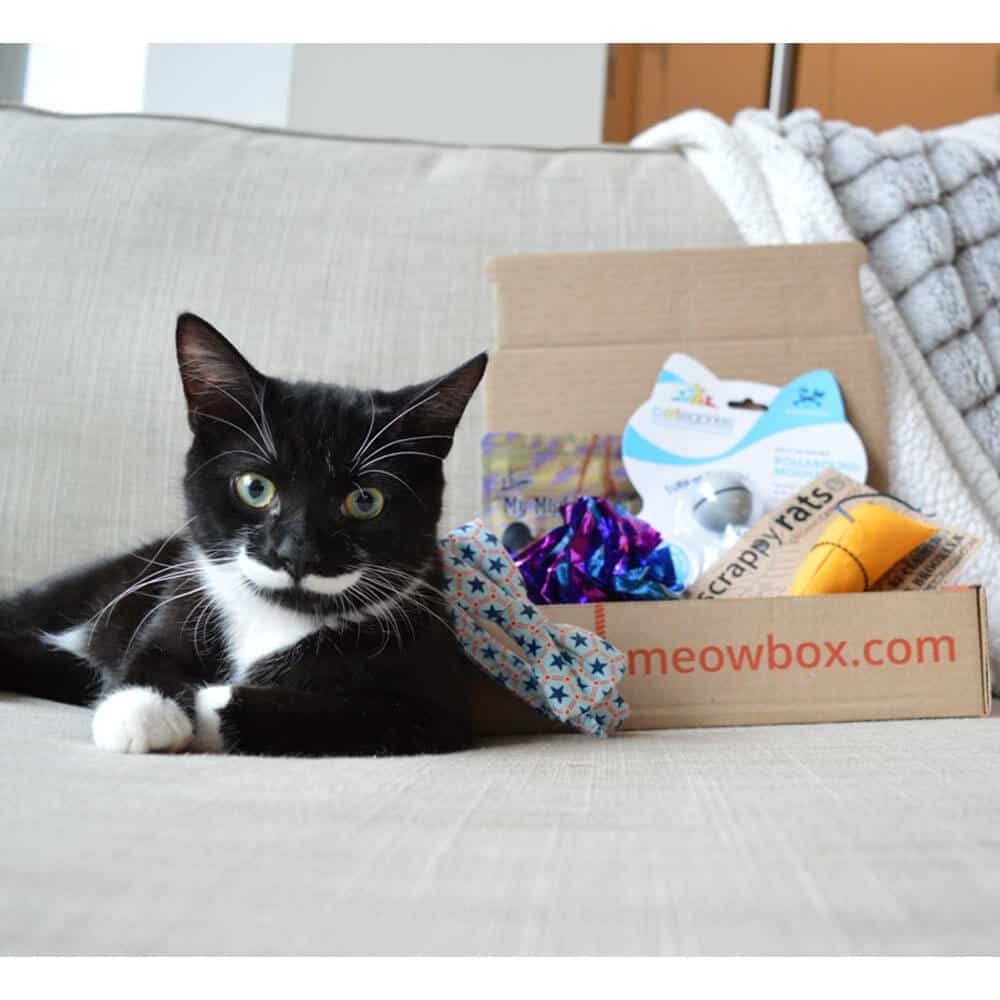 Subscription Process
A subscription box is a box that comes with a variety of gadgets, toys, as well as edible treats that are specifically designed for cats.
They usually arrive in the form of monthly packages after you're subscribed. Here's how the subscription experience goes for Meowbox.
First, you'll visit their website and click on the "Subscribe" tab. After that, you'll be taken to a page where you'll choose one of their plans.
After that, you'll be redirected to the page where you select various aspects of the box to be compatible with your cat lifestyles, such as diet, allergies, and health state.
You'll then enter your shipping details and expect the package to arrive within 3 to 10 business days!
What's Included in the Boxes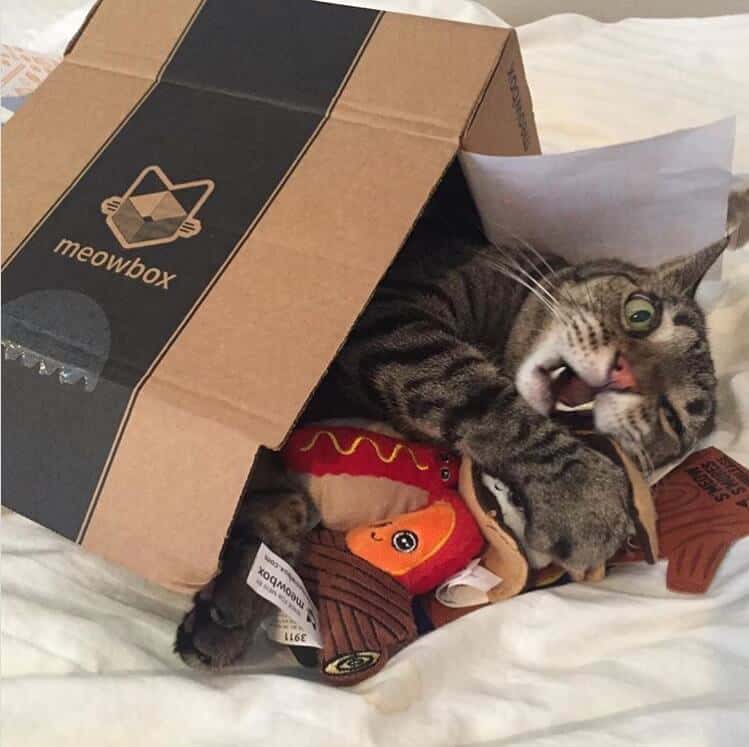 Now that you're subscribed to the Meowbox, you might be wondering what goes into the box your cat is about to receive.
Ideally, Mewbox package will include a variety of toys, gadget, accessories, and other cat-related items that your cat can consume or play with depending on the nature of that item.
Ideally, every Meobox will contain 5 different cat items that are constantly updated to suit a specific theme.
Meowbox offers some of the highest quality toys that are cat safe. The treats included in each box are designed to fit your kitty's diet, but the company gives you an option to remove the edibles and replace them with extra toys.
Supporting Animal Welfare
We all spoil our cats and want the best for them. However, we shouldn't forget that a lot of cats are left out there without proper sheltering.
A nice gesture of a cat subscription box is to support animal welfare organizations, especially cats.
In fact, it became a solid and generalized feature of almost all pet subscription boxes out there, where they pledge a specific amount of money donated for charity for subscriptions.
Mewobox has a program called "One Box Can", which helps in supporting cat shelters in the entire North America region by supplying them with a can of cat food or its monetary equivalent for every box, hence the name.
What's unique about Meowbox is that they give you a code to track your can by monitoring the location and the status of the can donated for your box!
Pricing
When it comes to pricing, subscription boxes vary in prices greatly, with some of them can be as affordable as $19 or less and others as high as $50 or even more.
Meowbox, however, is known for its average and reasonable price, which is quite in the middle of the range.
Meowbox plans can be either monthly or bi-monthly. According to Meowbox, the subscription will cost you a constant fee of $22.95 each month.
As for the bi-monthly, you get the same access to toys, accessories, gadgets, and treats for your kitty. However, your cat will receive a box every other month.
This plan will also cost you $22.95 but a package will arrive every 60 days instead. It's a good option for cats that like to take their time with each item so that the toys and gadgets are never rushed.
Also, the price includes an option to send as a gift as well as free shipping, so you won't have to worry about that.
KitNipBox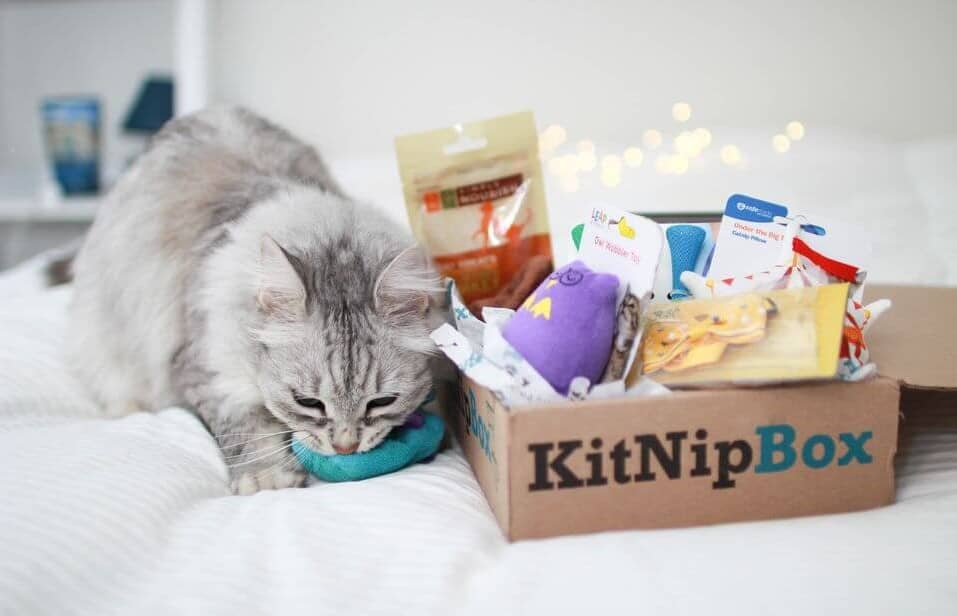 Subscription Process
Similar to MeowBox, subscribing to KitNipBox is quite simple and straightforward. You'll need to visit their website and click on the "Join Now!" box.
You'll first get to choose the type of subscription box you want for your cat(s). After that, you'll enter your billing and shipping information just like Meowbox.
Once you're subscribed, you'll find a page where you can edit specific aspects about the cat box as well as cancel the subscription anytime you want.
What's Included in the Boxes
Similar to Meowbox, the KitNipBox contains a wide variety of toys, treats, gadgets, cat accessories, and other fun items that appeal to cats.
The content of each box of KitNipBox is updated every month. However, what never changes about them is the quality of the items included in the box.
The Happy Cat KitNipBox offers 5 different edibles and toys for your kitty. However, if you're subscribed to the Multi-Cat package, you should expect to have all 5 items in the happy package plus 2 to 3 additional items and even bonuses and upgrades!
If you want to know more about the kind of items offered in the packages, whether they're the Happy or the Multi-Cat packages, KitNipBox offers a sample list of a recent box to give you a better idea about the items offered.
Similar to the Meowbox, this one also gives you the ability to remove the edible treats from the box.
Supporting Animal Welfare
As you already know, supporting animal welfare is standard in most cat subscription boxes. Unlike Meowbox's "One Box Can" program, KitNipBox doesn't have a specific name or a program that it offers in return for a subscription.
Instead, KitNipBox is known for supporting third party animal welfare organizations by donating a portion of their profits as well as products to various animal shelters and rescues.
Currently, the total number of charities that KitNipBox supports is well over 100 organizations around the US, which is a pretty decent number!
However, KitNipBox is always updating their list of charities with new additions and you can email them with organizations you'd like them to support!
Pricing
KitNipBox tries to make the subscription process a simple and easy process for cat owners as much as possible.
So, they offer a simple pricing system that is known to be one of the most affordable in the cat subscription boxes industry.
For the low price of $19.99 per month, you'll subscribe to KitNipBox's single cat box, which comes with 5 special items for your sweet kitty.
You can also check the box's website to know more about the general items included in this month's package.
In addition to the basic plan, there's an additional plan called the "Multi-cat KitNipBox", which as the name suggests, is designed to have items for more than one cat.
In addition to these prices, the company doesn't add any extra or hidden fees. Also, the price includes an option to send as a gift as well as free shipping, so you won't have to worry about that. Check out our full KitNipBox review.
Meowbox vs KitNipBox: The Downsides
Meowbox
Meowbox is a great box for any cat parent who wants to keep their cat happy. However, the fact that Meowbox doesn't include a plan for households with multiple cats is quite disappointing for me.
A lot of us have more than one cat and it would've been nice to include such an option as KitNipBox did.
KitNipBox
On the other hand, while KitNipBox will offer you a higher chance for versatility, they might fail to deliver the kind of items expected.
Don't get me wrong! KitNipBox is a truly amazing box with a lot of great memorable monthly themes.
However, when it's compared to Meowbox's variety of consistently great themes, they might not always live up to the competition.
A Deeper Overview of the Most Unique Aspects of Meowbox and KitNipBox
Meowbox
Superb Quality Materials
One of the most unique features of Meowbox lies in their items themselves. All the materials used in making the toys, gadgets, and treats in the box are made of high-quality materials.
Meowbox usually deals with reputable and trustworthy providers only and sources their materials locally from the U.S. and Canada. So there aren't any low-grade and cheap ingredients used as well.
Not only that, but a wide variety of tools and items in the boxes are actually handmade and designed to cater to your cat by name, such as the lovely note they receive with their name with each box.
Theme-Related Items for Every Month
Getting the same kind of items every month is quite anti-climactic, which is why Meowbox make sure that every month has its own theme with a unique variety of toys, treat, and gadgets.
In fact, even the box itself is designed differently to be a fun part of the package as well, which is a great bonus because we all know how much cats love boxes!
Allow You to Exclude Edible Items from the Package
If your cat is suffering from specific kinds of allergies, you'll be able to specify that even before subscribing to the box.
However, if you're skeptical about feeding your cat foods that are shipped, you can request the edible items to be excluded from the package.
KitNipBox
Excellent Pricing Options with Higher Flexibility
Easily one of the KitNipBox's best aspects, they're surprisingly well priced when you put the quality and trustworthiness of their items in mind. They're an excellent choice for households with multiple cats and buyers on a budget!
A Great Level of Customizability
While Meowbox gives you options to exclude edibles, KitNipBox goes the extra mile of allowing you to edit a lot of aspects of the box, making it an extremely versatile option if you have picky cats!
Has an Option for Multiple Cat Owners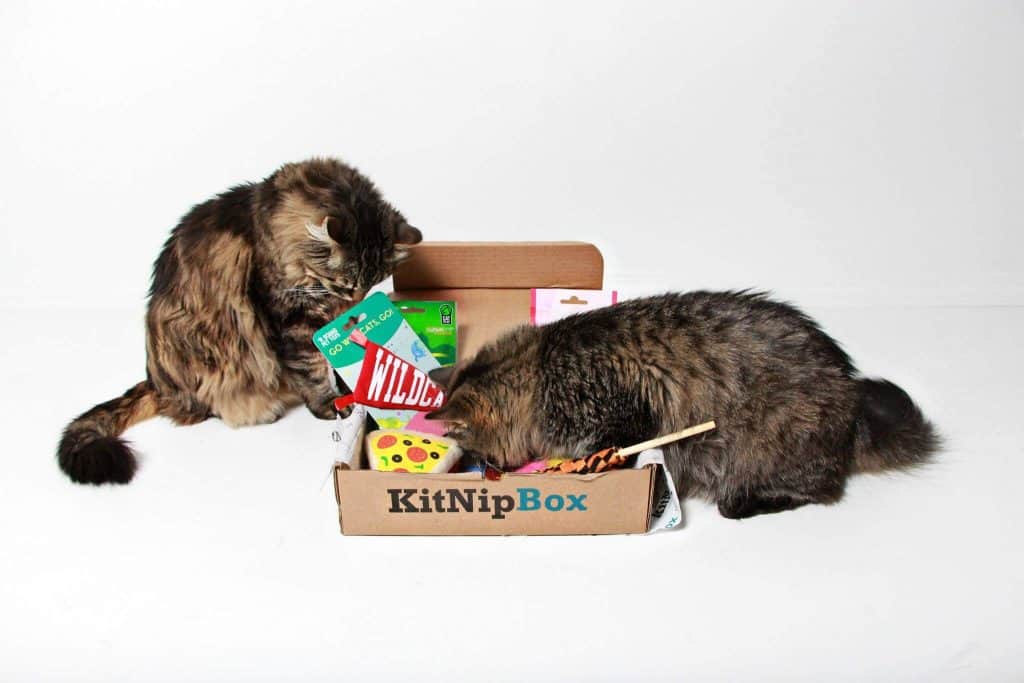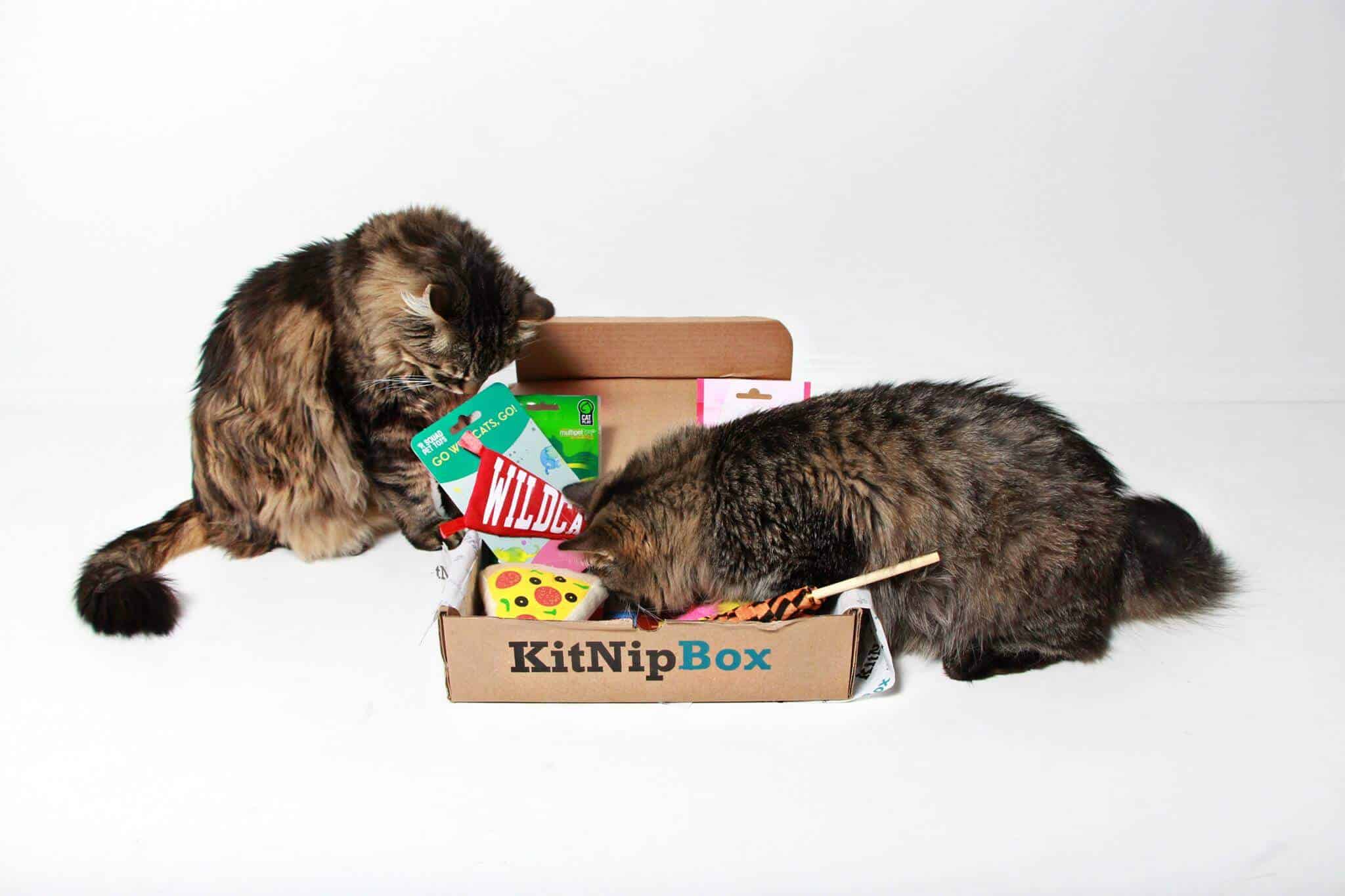 As you can see, not having an option for providing both of your cats with one big box is something that Meowbox lacks.
On the other hand, you can opt for that economical option for $29.99 a month only!
FAQs
What are the advantages of having a cat subscription box?
A cat subscription box is a great way to spoil your cat and allow them to enjoy new and cool items and foods every month!
Such boxes will keep your cat entertained and hooked throughout the month. In addition to keeping your cat happy, this can also help in managing their destructive behavior, such as causing damages to furniture and upholstery while playing due to boredom.
How do I contact the cat subscription box makers if there's a problem?
Since both subscription boxes offer customizable boxes and personalized content to some extent, there might be a chance for errors.
If you think you've received the wrong package, you can easily contact either of them easily using a variety of ways, including emails and phone calls.
Simply visit the "contact us" page in Meowbox or KitNipBox and pick a suitable method for contact.
Is there a dog version for these subscription boxes?
While Meowbox and KitNipBox are subscription-based boxes specifically designed for cats, there are other options that are designed for dogs too.
For example, BarkBox and PupBox are two subscription-based services that provide boxes with treats that are toys that are suited for doggies!
Wrap Up: Which One to Consider?
There you have it. A complete guide that puts both Meowbox vs KitNipBox in a direct comparison in terms of general and unique features, so you can pick the one that suits you the most.
As you can see, both KitNipBox and Meowbox provide an easy way for cat owners to shower your cat with a monthly supply of fun toys that are made of good quality and using cat-safe components.
While both of them offer great standards, the handcrafted toys as well as the North American sourced materials give Meowbox a slight edge.
If you're looking for a subscription box to spoil your cat with high-quality toys and treats, the Meowbox seems like an excellent choice to consider.
However, if you're looking for a decent-quality box that will also provide your cat with a similar experience but while saving you a couple more bucks each month, you should consider KitNipBox.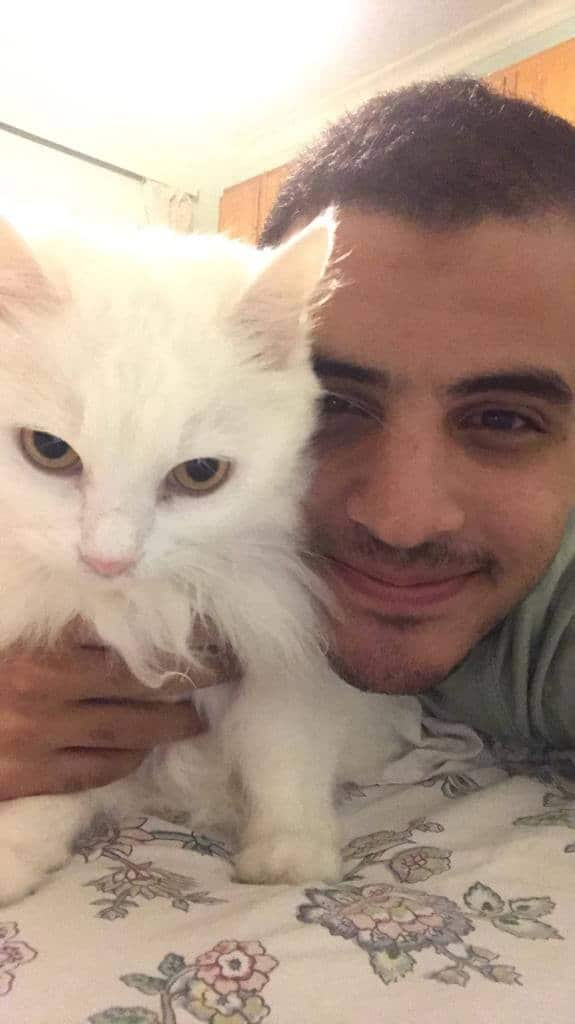 I've been living with cats since 2008 and I can confidently say I have more feline friends than humans lol. I currently live with 5 cats in different life stages; two of them are less than one year old, one is 2-ish years old and the oldest two are 9-ish years old. I've developed a strong bond with cats over the years and I'm eager to share my experience through this blog. You can learn more about my cats here.