Disclaimer: Some of the links in this article may be affiliate links; we will earn a commision, at no additional cost to you, if you make a purchase through one of our links.
Receiving an unexpected gift is among the most exciting things we experience. Even if it's something we paid for and arranged to receive every month, the excitement is still there. That's because we never know what we'll find in the box.
Our pets might not articulate their excitement in the clearest terms as they receive a gift every month. But we can sure tell that it makes them happy. However, is this service worth the subscription fee?
In this KitNipBox review we'll go through all the features of this service. We'll then explore in full detail whether or not it should be considered as a monthly routine.
KitNipBox Review: General Features
Let's see what this subscription service is all about, and whether or not the buzz around it is well-deserved.
An Overview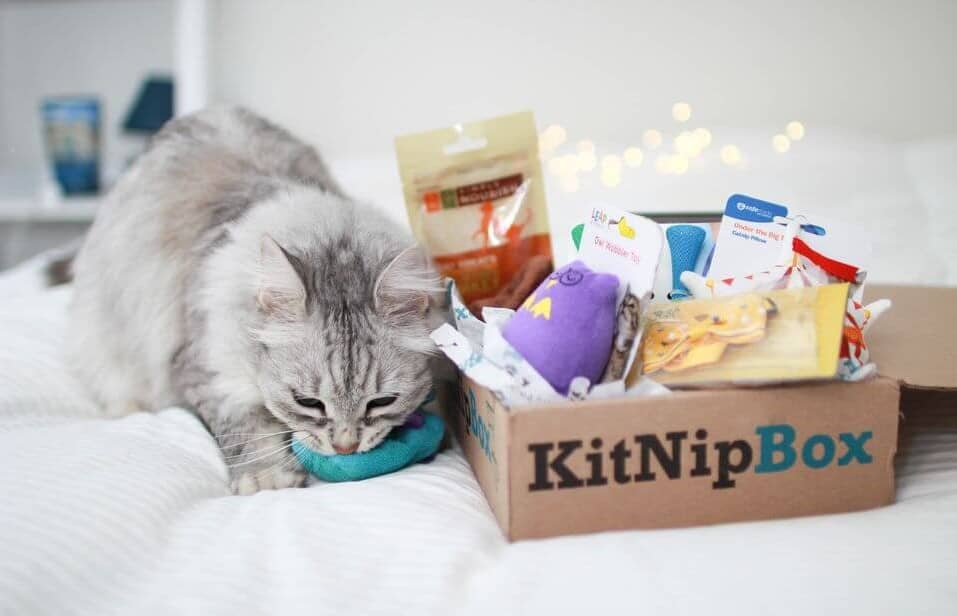 KitNipBox is a subscription service, where you pay a monthly fee, and in return receive a package filled with cat toys, treats, and various other goodies. The toys are handpicked to appeal to most cats, and mostly you wouldn't find them in any other outlets.
To keep the monthly packages exciting, there are occasional thematic packages that come with the cutest little trinkets. The contents would most probably excite and stimulate your pet cat, especially, since some of them contain catnip.
You'd also like the interactive toys and the innovative stuffed memorabilia that come to your door on a monthly basis.
Here are the highlights of what I liked best and what I'd like to see improved in this service.
Pros
Thematic boxes
Good value for the money
Box items picked by cat experts
Safe and healthy choices
Spreading happiness to other cats
Anytime cancellation policy
Cons
Repeated items
Some cats weren't interested
Occasional faults in the packaging
Quality
As the winner of several best performance prizes, the KitNipBox company has already demonstrated a clear focus on quality. The premium service they offer is further seen in the users' responses and reviews in several forums.
These goodies and toys go through plenty of tests before they are sent out to the pet cats.
Price
If you have one cat only, then the subscription price for the first month should be around $17. It goes up to $20 with every subsequent renewal. As we read through the rest of the conditions, we noticed that there are no shipping fees inside the US, so that's the total price.
Having a bunch of cats is a bit of a different story, as you'd get a larger package. The price for the Multi Cat Box is a little over $25 for the first month, then increases to $30 from the subsequent renewal and onwards. No shipping fees here either.
The Happy Cat and Muti-cat Dietary Boxes have the same price tags as the ones with the treats.
Brand
KitNipBox currently tops the list of best subscription boxes for cats. It's worth noting that the Subscription Trade Association selected the company as the Best Pet Box for two years in a row.
That distinction comes with the exceptional service that the company provides, and the tens of thousands of satisfied customers.
The social responsibility work that KitNipBox undertakes is also highly valued. Many people subscribe to that particular brand based on the fact that they support several animal welfare organizations.
Reputation
If you check out the various forums where cat owners talk about KatNipBox, you'll often notice the overwhelming amount of positive feedback and recommendations. It's quite common to see thousands of testimonials of how the cats and their owners loved all the goodies.
Nobody is perfect of course, so it's natural to see an occasional complaint. Not all cats are created the same, and sometimes, they don't warm up to certain types of toys.
Customer support is remarkable though, and any issues are solved right away. The experts who select the cat-toys, goodies, and themes, are also quite attentive. This is probably how they manage to send out toys that resonate with most pets and pet owners.
Drawbacks
There aren't that many drawbacks to keep us from considering KatNipBox. Interestingly, this service with its innovative goodies garners a vast majority of approval.
The points worth a casual mention are minor. Mainly, that some cats don't respond with enthusiasm to the package. Bear this in mind as you make the first order, and monitor your cat's response.
Few users reported that the packaging was sent to them in a less-than-acceptable manner. This matter is often taken up with customer support, and usually gets resolved in a timely manner.
Other users suggested that the subscription should be less for frequent subscribers. Which they believe is a deserved benefit for loyal customers. As things are at the moment, the first order is the discounted one, while the next subscriptions are marked up a bit more.
Did You Know That: KitNipBox has a tough competitor -which is Meowbox- who's well-known for delivering high-quality subscription boxes. We've compared both brands in a head to head battle in this article.
Special Features
In the following sections, we'll get into all the things we like about CatNipBox, and what makes it a subscription worth considering.
Single Cat or Multiple Cats Happy Boxes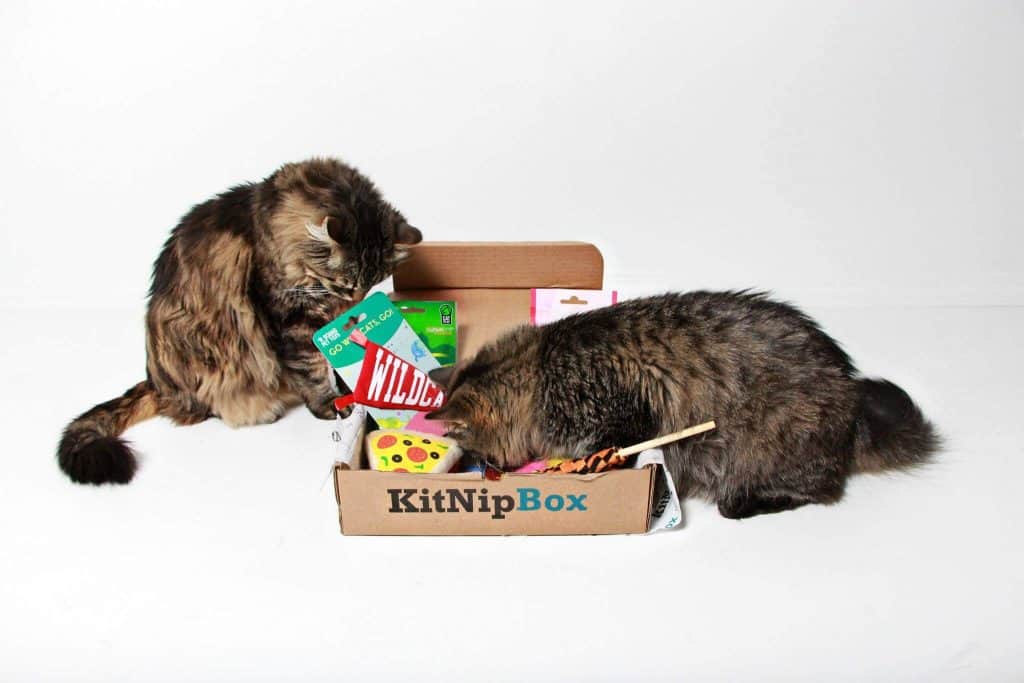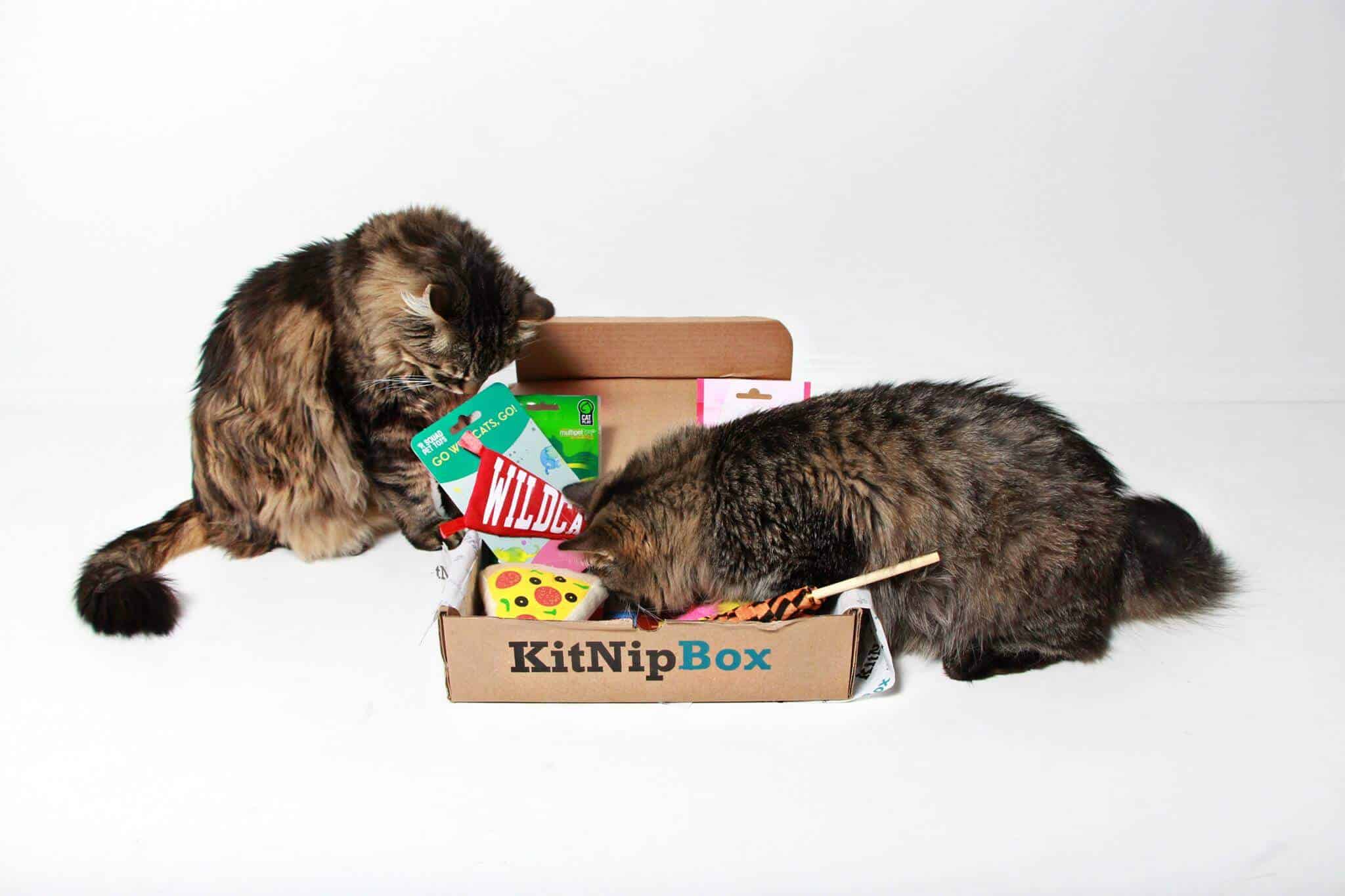 The Happy cat Box is designed to keep a cat cheery, pampered, and entertained. The package contains the following items:
A fancy surprise of 5 custom-designed toys
Healthy cat treats made from fine ingredients
A bunch of goodies exclusive to CatNipBox
The custom-designed toys could be of the interactive type, some are filled with catnip, and there are also the wand-type toys. This is total bliss in a box that cats enjoy for a whole month!
But what if you have more than one cat in the house? You can order the Multi Cat Box, which has 7 toys instead of 5. It would be great of course if your kitties are into sharing toys!
The Toy-Only Happy Cat Box
Some cats have allergies or special nutrition requirements. In that case, the edible treats would be an unnecessary surplus. Instead of throwing them away, there's a thoughtful option of ordering a Happy Cat Dietary Box.
This selection comes with a replacement toy in place of the treats. The box sells at the exact same price, so there's only that change to suit your cat's needs. That same option applies to the multiple cat package, and the Multi cat Dietary Box also contains toys only, with no added food items.
Thematic Surprises
A monthly surprise could become a routine after the first few times, and the thrill begins to fade away.
To keep things fun and exciting, the KitNipBox packages take on different themes. That way, your cat would constantly get amusing items, and you'd always have the little thrill of receiving something you weren't anticipating at all.
Some of the previous themes include a Rock n' Roll concert stuffed items, with stuffed rock band T-shirts, a crinkle pillow with headphone prints, and a catnip-stuffed keyboard. There's also an outer space-themed box, with little astronauts, catnip-filled spaceships, in addition to a few aliens.
The themes go on with a deli-themed box, where the stuffed tacos, sandwich staples, and donuts catch your cats' eyes with all their vibrant colors, engage their senses with their different textures, and stimulate their playfulness with the catnip stuffing.
The brilliant ideas never end, and we just had to mention one more which is a careers-themed box. Imagine if you can, a chef kitty, a detective kitty, or even a scientist kitty. There's a whole bunch of novel toys that your cat will revel in, and we know that you'll love them too!
Safe Toys for Kitty
The toys are all subject to extensive research to make sure that they are safe for use by cats. The due diligence process doesn't end there, as all products as continuously screened for any issues that arise while being in use.
Even though there is a huge number of new toys sent out daily to pets everywhere, the complaints from users are minimal. Such a high level of quality control and assurance is bound to reflect on customer satisfaction and trust. Safety always comes first!
Making Other Cats Happy
KitNipBox is committed to supporting more than 100 animal welfare organizations across the country. They send them monthly donations, which are a constant cut from the company's proceeds. In addition to some of the KitNipBox products.
The organizations are typically shelters, rescues, TNR efforts, as well as several other feline causes worthy of attention. Some examples are Wayside Waifs, The Paw Project, Sean Casey Animal Rescue, plus many more.
You could also suggest an organization deserving of that support to this email: [email protected]
This type of kindness they extend to all other animals, and the happiness they share with numerous cats, makes this brand stand out as more than just a pet pampering subscription service.
FAQs
Here are some of the questions we occasionally get from users, so you could get a well rounded idea about the product.
Q: How do I cancel KitNipBox?
This is easy, and you can do it at any time within the month. It's best to cancel the subscription a week before the renewal date though. As that way, you'd be exempted from the automatic deductions of renewing the service.
Q: What is the difference between a Happy Cat box and a Multi-Cat box?
A Happy Cat Box has contents suitable for a single house cat. On the other hand, the Multi-Cat Box has 7 toys in the package, instead of the 5 toys in the smaller one. There's a difference in price as well.
Q: What kinds of treats are included in KitNipBoxes?
The treats inside the packages are all made from healthful ingredients. They have all-natural, organic, grain-free food materials. Also, as much as possible, the treats are grain-free and organic.
Conclusion
Having done this KitNipBox review, here's the final verdict: From all the good things we saw, heard, and tried, the KitNipBox is among the best in class pet boxes.
It has an exceptional assortment of cat toys and goodies, which is a very good reason to consider their delivery service. Yet, there's more. The safety of these toys, innovative thematic surprises, and the company's social commitment are all extra good reasons to consider that service.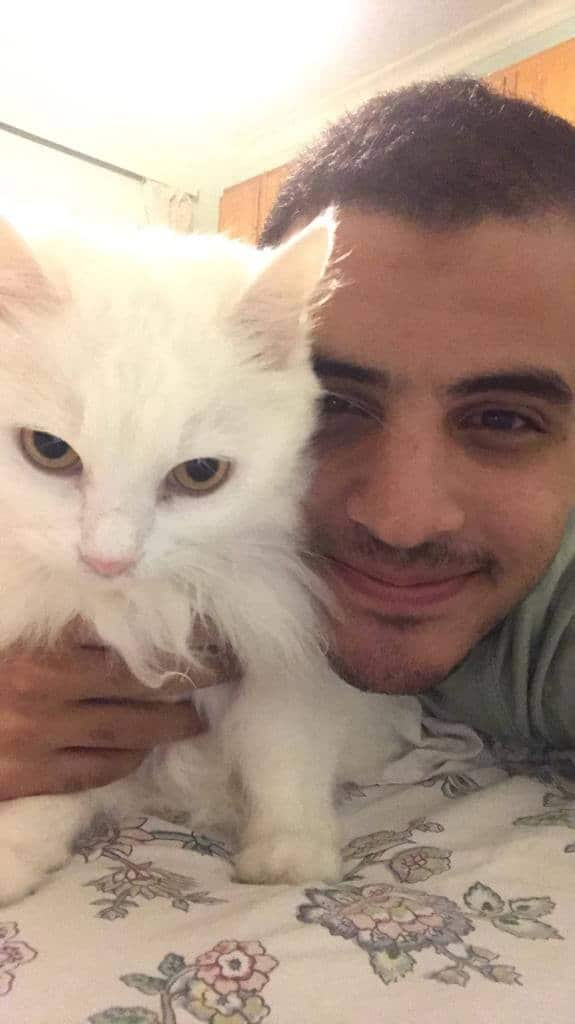 I've been living with cats since 2008 and I can confidently say I have more feline friends than humans lol. I currently live with 5 cats in different life stages; two of them are less than one year old, one is 2-ish years old and the oldest two are 9-ish years old. I've developed a strong bond with cats over the years and I'm eager to share my experience through this blog. You can learn more about my cats here.