Disclaimer: Some of the links in this article may be affiliate links; we will earn a commision, at no additional cost to you, if you make a purchase through one of our links.
In today's post, we'll walk you through everything you need to know about the PetSafe ScatMat for training pets. This PetSafe ScatMat review will consist of:
A hands-on full review of the general experience of the training mat
A deeper look at the special features of the mat and what makes it special
Pros and cons
Answering the most frequently asked questions regarding the product
So, if you're curious about the new PetSafe ScatMat and want to know more about it, you're in the right place!
So without further ado, let's dive right in!
The General Features of PetSafe ScatMat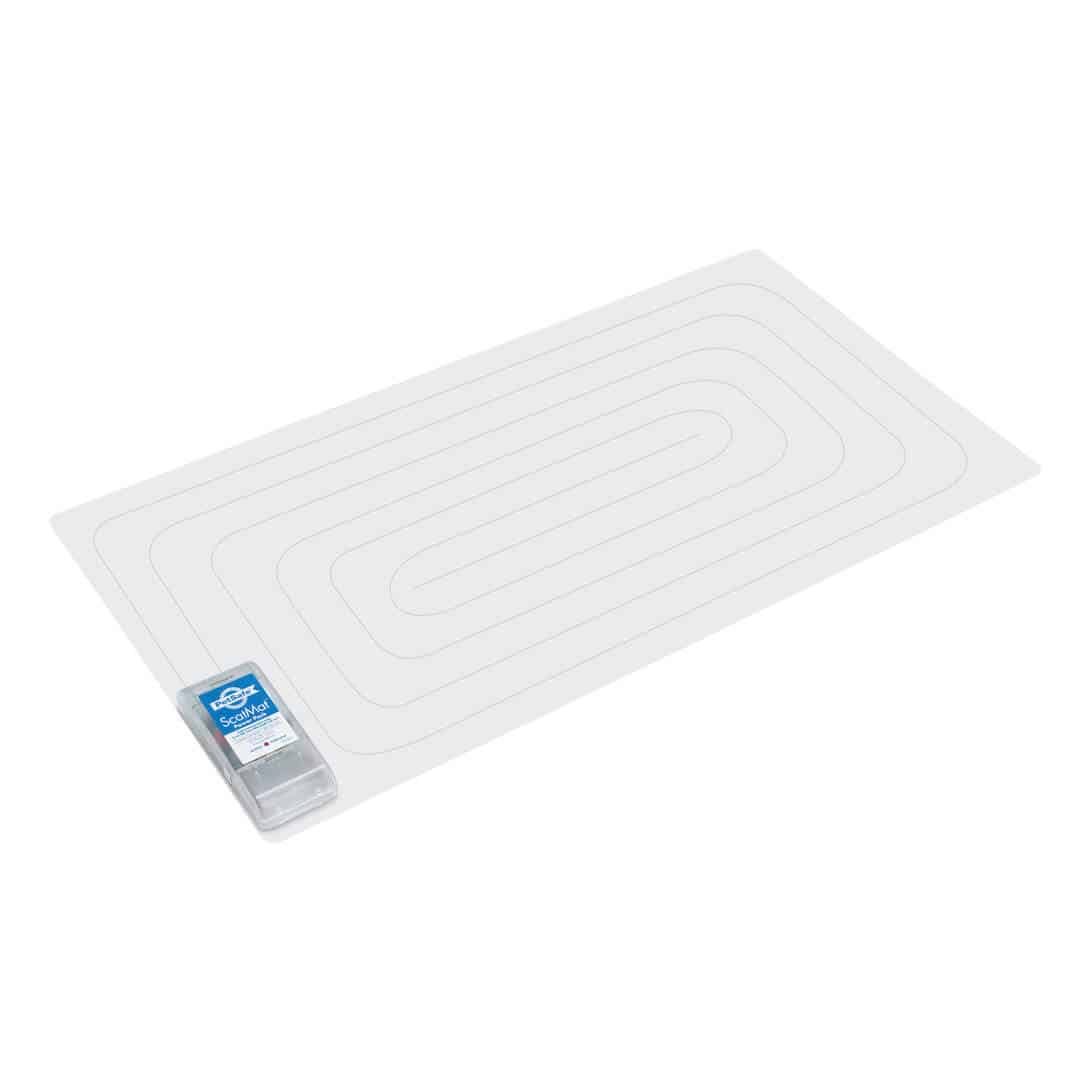 First, let's have a brief overview of the general features of the PetSafe ScatMad as well as a quick introduction to how it works and what to use it for.
How it Works
There's no denying that our pets are parts of the family. However, you might need to set some boundaries for your pets.
The PetSafe ScatMat helps you achieve that administering a mild electric shock that's enough to deter your pet and prevent them from staying over the mat.
The mat has two embedded wires inside it. When your pet steps on the mat, the sensors connect the two wires deliver a gentle pulse that reminds your pet to keep off that spot.
Ease of Use
No matter how beneficial a product is, it's always useless if you don't know how to utilize it. Fortunately, this is not the case with the ScatMat, which is super easy to use and adjust.
Here's how to set up the mat when you first receive it:
Start by removing the cover of the battery spot by pressing down on the lid and sliding it towards the direction of the arrow.
Install a good condition (preferably new) alkaline 9V battery in the right way.
Lay the mat on the designated spot correctly where the buttons are facing upwards.
On the side of the electronic box, slide the power rocker up from "Off" to "Low". you'll notice that the indicator light will blink for about 4 seconds and then go off again.
Now the ScatMat is ready for use. If you want to adjust the pulse level, simply slide the rocker up to "Medium" or "High" with no added steps to the process.
Portability and Storage
You might not want to use the training mat all the time. In that case, you'll always appreciate a mat that's not too bulky or heavy to deal with.
Luckily, the ScatMat is surprisingly lightweight, weight less than 1.3 pounds, including the power pack.
This makes it super portable, which allows you to take it along if you're traveling with your pet without weighing you down.
Additionally, you can easily wrap the mat and store it just about anywhere, as it won't take up much space. Remember to remove the batteries from the power pack when you're not using the mat.
Battery Life
The ScatMat uses an alkaline 9V battery, which is not included in the main package of the product, so you have to buy it separately.
The battery works well and can power up the mat for up to 3 months or more depending on your usage.
PetSafe offers its own 9V alkaline battery. Yet, you're not locked to their proprietary battery and can use just about any type you want, such as Duracell Batteries, which is equally efficient and more affordable per battery.
For some people changing the battery, every couple of months is annoying, especially that it only takes a moment for some of our furry babies to make an accident or hurt themselves.
PetSafe actually solved this issue recently by introducing a 9V power adapter that works as an alternative to batteries.
This one will eliminate the drawback of the short battery life and having to change the battery frequently. Moreover, it's also a more cost-efficient approach method if you're considering long-term use.
The Potential Drawbacks of the ScatMat
Despite all the merits and benefits that this training mat offers, it still has some potential drawbacks that you need to be aware of. Let's check them out.
You Might Accidentally Shock Yourself with it
Since the sensor can't tell the difference between us and our pets, you can easily get yourself shocked if you step on the mat.
You Have to Manually Turn it on and off
Although most PetSafe products are highly programmable, this one isn't. This promotes remarkable ease of use but it also means that you have to manually turn the mat on and off all the time.
Some Pets Might Outsmart the System
PetSafe designed the ScatMat to work on technically all pets. However, it's exceptionally good for cats and small to medium breed dogs.
Some big dogs might be able to outlast the shock effect in some training collars. Since this mat work in a similar concept, they might not be affected by the mat as much as smaller house pets.
A Deeper Look at PetSafe ScatMat's Most Unique Features
Now that you know more about the general features of the ScatMat, it's time to have a deeper look at the features that make it stand out among competitors
Three Adjustable Levels of Shocks
While we need our pets to learn boundaries and avoid places that aren't safe for them, we don't want them to suffer unnecessarily.
One of the best things about the ScatMat is the adjustability of the shock level administered by the mat.
You can easily control the shock level of the mat by choosing it from 3 different shock levels: low, medium, and high, depending on the temperament and the resistance of your pet to the lower shocks.
Various Sizes & Extension Mats
While there might be some shock mats on the market that have a similar concept, one of the things that make the ScatMat truly unique is the availability of a wide variety of sizes, including:
Keep in mind that the entire mat will be a no go zone, so you also don't want that to take up a huge spot.
On the other hand, if you have an open entrance to a "no pet allowed" zone, you'll need an exceptionally large mat.
This comes in handy if you have a specific spot that you need to be covered, which might be too big or too small.
Not only that, but the mat is also available in an extension variety, which you can easily connect to the main mat with a controller to be triggered with the same settings.
This allows you to cover as much space as you want and save the trouble of adjusting each one of the mats separately.
Step Counter for Monitoring Behavioral Correction
If you're performing behavioral correction training, especially with your dog, you might want to know how many times your pooch has stepped on the mat.
However, if you have a tight schedule, monitoring your dog's behavior might not be as easy. Luckily, the ScatMat comes with an indicator light that can help you with that.
This light blinks to let you the number of times your pet has been activated. It can save up to 6 counts and you can easily reset it by turning the mat off and on again.
FAQs
How to clean the PetSafe ScatMat?
According to PetSafe, keeping the mat clean is essential for the product to work properly. However, you shouldn't fully submerge the training mat in water to not ruin the electronics.
Instead, clean the mat using mild soapy water and wipe it until it's dry.
What are the ideal spots for placing the ScatMat?
This is actually one of the things I like the most about the ScatMat! It can be placed anywhere provided that it doesn't have too much moisture that can harm the electronics in the mat.
Always make sure that you don't place the mat on metallic or conductive surfaces to avoid accidental shocks.
If you want to keep your pet off a certain counter or furniture, the ideal spot to put it is exactly where your pet shouldn't be. Alternatively, you can use sticky paws which is a more affordable option to protect your furniture from cat scratching.
However, if you want to keep the pet out of a specific room, the best spot to place it is at the outer entrance of the room.
Conclusion
There you have it. A complete PetSafe ScatMat review with everything you need to know about the product. So, is the ScatMad worth it?
The PetSafe ScatMat is a brilliant product that offers you a handy solution to keep your pets out of certain spots in the house.
You can use it if there are unsafe spots for your cats and dogs or to train your pets for discipline and avoiding spots they're not allowed to.
It comes in various shapes and has a potential for extension, so it can work for technically anyone no matter how big the spot needed to cover is.
All in all, the product works like magic for a lot of pet owners, making it a great investment that's always worth considering.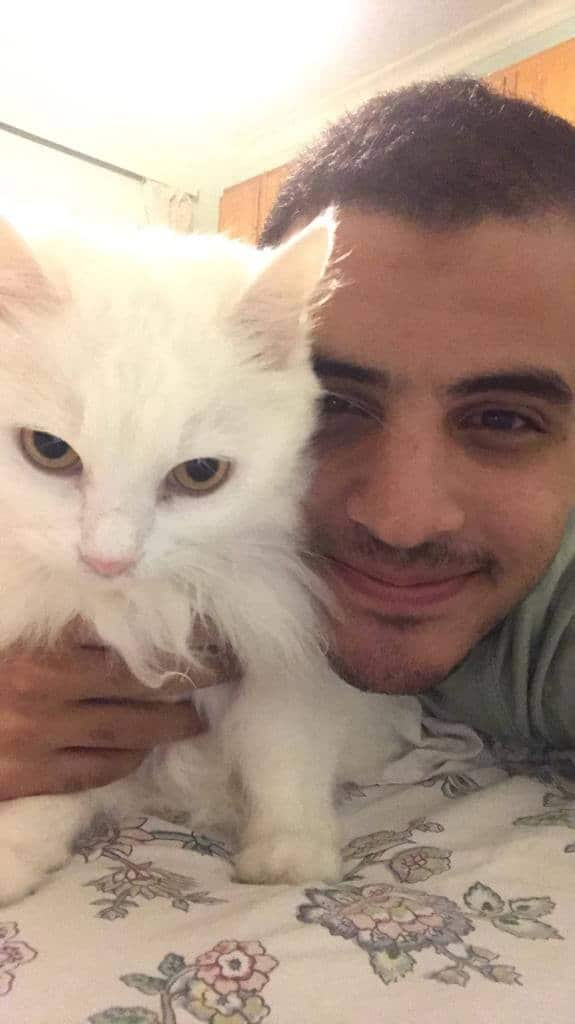 I've been living with cats since 2008 and I can confidently say I have more feline friends than humans lol. I currently live with 5 cats in different life stages; two of them are less than one year old, one is 2-ish years old and the oldest two are 9-ish years old. I've developed a strong bond with cats over the years and I'm eager to share my experience through this blog. You can learn more about my cats here.