Disclaimer: Some of the links in this article may be affiliate links; we will earn a commision, at no additional cost to you, if you make a purchase through one of our links.
If you have a cat or if you plan on adopting one, you should be aware that your cat may develop joint pain and inflammation with age. Your cat may also suffer from chronic aches as a result of certain health conditions or as a result of surgery.
For quick pain relief, a lot of vets prescribe Metacam, which is a liquid medication that can be administered orally or as an injection. It helps alleviate any pain or soreness your kitty may be experiencing.
Despite it being approved by the FDA, Metacam can cause severe health issues for cats if administered incorrectly. This is why this post is all about finding the best alternatives to Metacam for cats. After all, nothing is more important than your kitty's health.
Alternatives to Metacam for Cats
Seeing your cat in pain can be hard. Our role is to try to make our feline friends feel better through a variety of treatments. NSAIDs, such as Metacam, are common forms of treatment. Yet, Metacam's unfavorable side effects make some cat-owners shy away from it. They're always on the lookout for more suitable alternatives to Metacam for cats.
Does your cat suffer from arthritis or joint pain? Did she recently undergo any type of surgery? If so, then your vet has probably prescribed Metacam for the pain.
If you're a cat owner who's searching for a safer alternative to Metacam, you've come to the right place. Below, you'll find seven great pain relievers that work just as well as, if not better, than Metacam.
Keep reading to find which one is best suited for your kitty.
1- Osteoarthritis Agents
Two common disease-modifying agents, namely Adequan and Cartrophen, come in the form of injections. Each contains anti-inflammatory properties that promote the production of cartilage in the joints. They also boost blood flow for increased mobility.
– Adequan
Adequan can be given under the skin or as an intramuscular injection. It's administered every three to five days for four weeks.
The way it works is it stimulates the production of joint cartilage. As the joint becomes well-lubricated, your cat regains proper joint mobility
– Cartrophen
Cartrophen is administered under the skin once a week for four weeks. It helps treat degenerative joint disease and boosts the production of cartilage.
In addition, Cartrophen reduces inflammation and joint pain, especially after a medical procedure. The best part is that it improves blood circulation to the joints. This helps your pet regain its fluid movements without any strain.
Recommended: alternatives to Clavamox for cats
2- Robenacoxib
There are two non-steroidal anti-inflammatory drugs (NSAIDS) that are FDA-approved for short-term use. One is Metacam, and the other is a terrific alternative to Metacam for cats: Robenacoxib.
This drug helps manage the pain and discomfort associated with surgery. It's quick-acting and starts to take effect in a couple of hours.
Robenacoxib is available in yeast-flavored tablets. To administer, you can add one to your kitty's meal or you can offer it orally.
3- Cosequin
One treatment that helps treat problems with the joints combines glucosamine and chondroitin. The most common medication with these two ingredients is Cosequin.
Available in tablets, capsules, and soft chews, Cosequin can be taken with other meds. Made of natural ingredients, it has the benefit of providing a drug-like effect.
Cosequin is mainly used to help manage arthritis and improve mobility. It can also reduce soreness and provide your cat with relief from post-surgery pain.
4- Diet
Feeding your cat a healthy, well-balanced diet can ease some of the pain. Foods rich in minerals and nutrients can also speed up recovery and healing time.
Several nutrients you can include in your kitty's diet include salmon oil, olive oil, or coconut oil. You can add a few drops to their meals for best results.
These natural oils are packed with antioxidants that boost your cat's immune system. This means they'll be more prepared to fight off infections. In addition, your kitty will have a nice, shiny coat.
Related: Top 7 Apoquel Alternatives for Cats
5- Natural Supplements
If you feel that your kitty needs an extra boost when it comes to nutrition, then supplements are the way to go. One of the best supplements for relief from post-op pain, as well as chronic pain, is turmeric paste.
There are many products on the market that contain turmeric as their main ingredient. Some combine it with other natural ingredients, such as coconut oil, and even black pepper. Together, they provide better long-term results.
6- Acupuncture
Acupuncture for cats is becoming more and more popular. One reason is its proven effectiveness in healing infections, aches, and joint stiffness. It's considered a safe and non-invasive way to manage pain. The best part is you don't have to worry about any side effects.
The duration of an acupuncture session depends on your cat's condition. Yet, a typical treatment can take up to 20 minutes. For maximum benefit, it's better to repeat the session once every two to four weeks.
If you're wondering whether your kitty will feel any pricks from the thin needles, there's no need. Acupuncture can actually make your cat relaxed and at ease. Many of them even fall asleep during the process.
Check out some of the ways your kitty can benefit from acupuncture:
Dilates blood vessels and improves blood circulation
Activates nerve pathways, which release the body's natural pain killers
Triggers several immune responses that help reduce inflammation
Reduces muscle spasms
Stimulates the release of corticosteroids for quick pain relief
Recommended: Best Metronidazole alternatives for cats
7- Low-Level Laser Therapy
Low-level laser is a non-invasive type of therapy that offers several health benefits. One session can go a long way in helping reduce your kitty's soreness. Yet, for more chronic pain, your cat may need more than one session to make the most of this treatment.
It works via a laser probe that directs a beam of low-level electromagnetic radiation. This beam passes through the surface of the skin and into the cells.
Next, it prompts a series of reactions through a process known as photostimulation. Check out some of the benefits of low-level laser therapy:
Releases natural pain killers
Promotes cell growth and tissue restoration
Blocks factors inducing inflammation and soreness
Boosts blood circulation
Produces energy needed by the cells to function properly
Related: Alternatives to Plavix for Cats
Final Note
The best way to treat and manage your cat's aches and pains is a combination of several things. First off, you need to find a reliable and safe medication. We've listed several alternatives to Metacam for cats above.
Second, provide your kitty with the right diet. Make sure you include some dietary supplements to boost their health and development.
Finally, maintain an overall well-balanced lifestyle. It's the best way to make sure your cat lives a long, happy, and healthy life.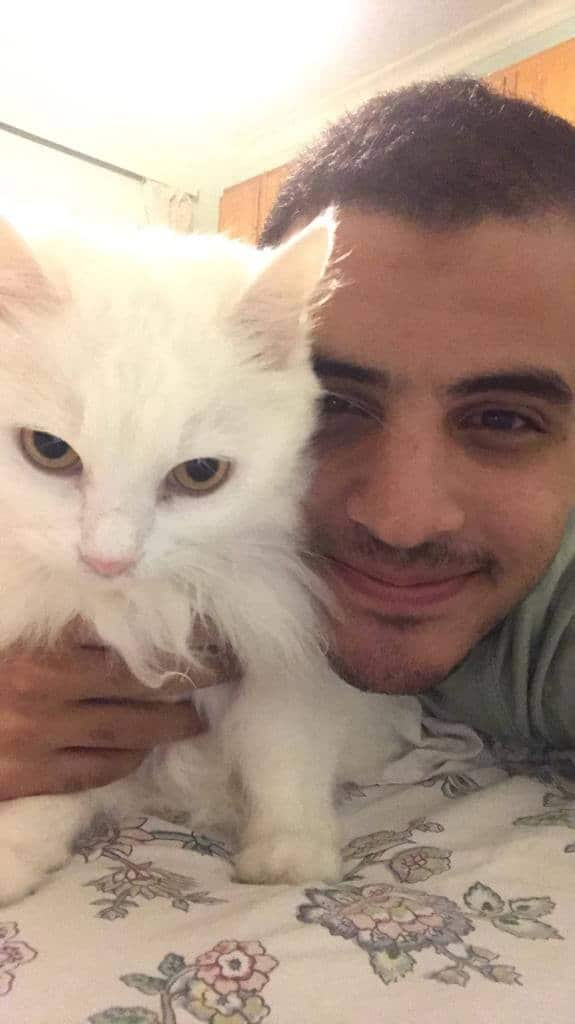 I've been living with cats since 2008 and I can confidently say I have more feline friends than humans lol. I currently live with 5 cats in different life stages; two of them are less than one year old, one is 2-ish years old and the oldest two are 9-ish years old. I've developed a strong bond with cats over the years and I'm eager to share my experience through this blog. You can learn more about my cats here.