Disclaimer: Some of the links in this article may be affiliate links; we will earn a commision, at no additional cost to you, if you make a purchase through one of our links.
In this article, we'll take a look at the top 3 facilities for cat boarding in Montana. So, without further ado, let's get started!
The Top 3 Facilities for Cat Boarding in Montana
Here are the cat boarding facilities in Montana that made it to our list.
1- Garden City Pets – Best Cat Boarding in Montana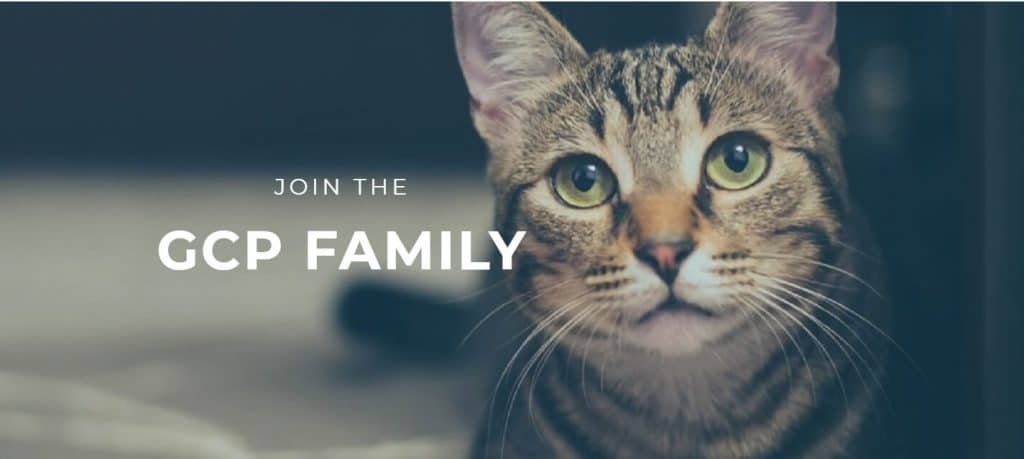 Our most recommended cat boarding service in Montana is Garden City Pets. Located in Missoula, Montana, Garden City Pets prides itself on the level of care they give to their pets.
We were pleasantly surprised by how fast and effortless booking a reservation was. Booking can be done online, and you'll receive a confirmation of the pet's stay within a few hours. You can also create an account for future bookings, making the process more accessible with less waiting times.
You can drop off or pick up your pets between 7 AM to 10:30 AM or 4 PM to 6:30 PM. Make sure you're aware of their schedule during the booking to avoid any inconveniences.
Pricing
The rates for cat boarding are $18/day for one cat, $25/day for 2 cats in a shared condo, and $32/day for 2 cats in two separate condos.
We'd say that the pricing falls within the acceptable range. It's not the cheapest, granted, but for an all-inclusive cat boarding facility with certified pet professionals, we think it hits a sweet spot in price versus value.
Things We Liked
What we liked the most about Garden City Pets was the level of organization that was being put into every step. There's a specific time to eat, sleep, sunbathe by the windows, and even a scheduled private playtime for every pet
The facility itself is also generously spacious, with a whole team of certified professionals who supervise the cats at all times
Lastly, every cat can get its own condo, with comfortable bedding and a relaxing view. A lot of facilities fall short in the quality of accommodation they offer, but evidently, not Garden City Pets
Things We Didn't Like
It was hard for us to find something we didn't like about the facility. However, we were limited to a few time-slots to check-in and check-out our pets.
Check out our favorite elevated cat feeding stations on the market now.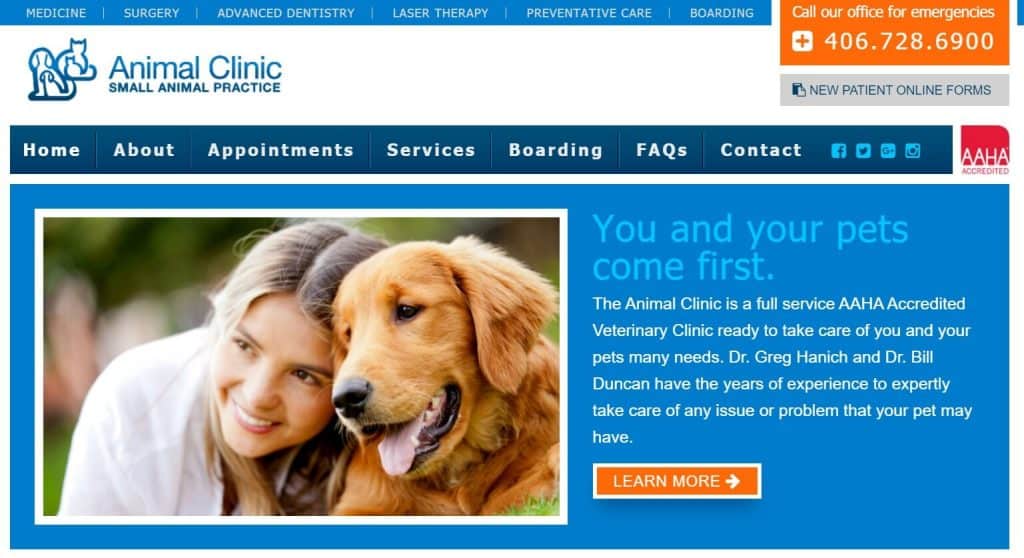 Our second most recommended cat boarding facility is Animal Clinic. This is a family business that's been running since 1968.
They offer an elaborate clinic service for cats and dogs. Aside from surgery, dentistry, and geriatric care, they also offer cat boarding services.
Pricing
Booking for one cat will cost you $21/day, while 2 cats together are priced at $35/day. You can also assign a staff member to administer medications to your pet for an extra $6/day per each pet.
Again, reasonably priced with special packages for shared spaces and extended stays. We just wish there were more amenities aimed for the boarded pets, other than the medical benefits.
Things We Liked
Since Animal Clinic is AAHA accredited, it gets inspected on a regular basis for over 900 different standards. The staff is specially trained to handle any pet to the highest level of care
We were impressed by the professionalism of the veterinarians during work. Pets there are usually kept stress-free with careful monitoring. It's also more relieving for the pet owners to know that their pets are staying at a fully equipped medical facility
We also liked the day-by-day follow-up of the pets. The staff will frequently send you photos of how your pet is doing and update you on its medical state, general mood, and happiness
Things We Didn't Like
The services offered within the cat boarding facility were somewhat unimpressive. The spaces for the pets weren't spacious, and cats and dogs aren't separated. It can get pretty dull for pets spending more than a week there
There's also not enough outdoor activities or sunlight for the pets, meaning that they're usually limited to a semi-confined space. It is a clinic, after all, and not a specialized pet boarding facility
Did You Know That: a low residue cat food could help reduce the risk of digestion problems for your feline friend. Also, if your cat suffers from constipation, this type of food might be the perfect solution.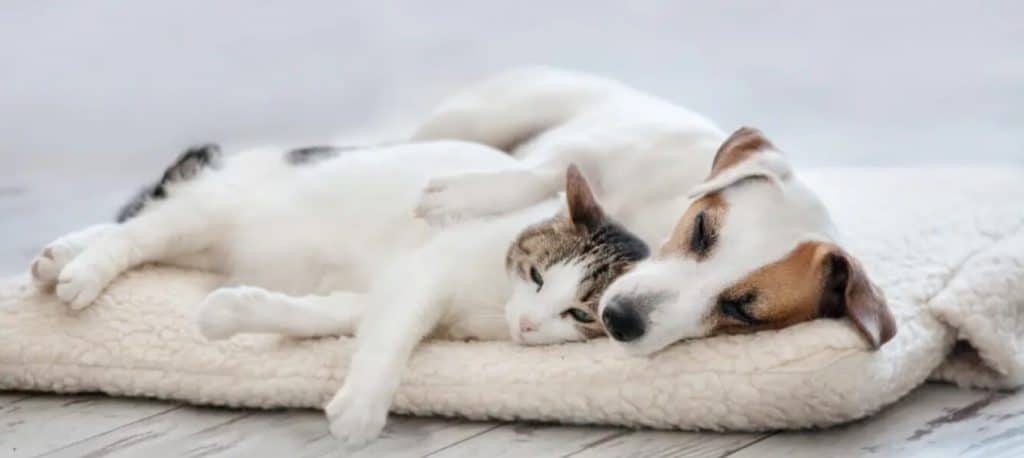 Pruyn Veterinary Hospital is a facility that offers specialized veterinary care. They're known to offer extensive medical check-ups for a variety of animals, including some exotics like bearded dragons and iguanas. They also have an impressive boarding facility.
Pricing
Pruyn Veterinary Hospital doesn't publicly share their boarding rates. After booking an appointment, you receive a quotation for the duration of your pet's stay.
The rates, in general, aren't overpriced compared to the two previously mentioned facilities. Prices will generally start at $25/day for common household pets like dogs and cats.
They also offer similarly-priced specialized boarding facilities for exotic pets (ferrets, hedgehogs, rabbits) and reptiles (snakes, geckos, turtles).
Things We Liked
Perhaps the most impressive thing about that boarding facility was the fact that it runs separately from the medical center. It feels less like a veterinary hospital and more like a cozy home
Each pet has a profile detailing its individual needs, medications, grooming schedules, and even medical procedures
The staff is also well-trained, always trying to make the environment as fun as possible for all pet residents. We couldn't notice any pet who seemed disgruntled or uncomfortable. We were ultimately certain our pets would love it there, too
Things We Didn't Like
It's a shame that such a premium facility is hindered by the limited number of staff available. Several users report that the boarding facility can get crowded at times, with not enough staff to cover every pet's needs
Booking stays, in general, is also difficult. It's understandable to be put on hold for some time, and we usually anticipate it. However, waiting times in the lobbies can be an ordeal; we wish there was an online booking form we can fill instead
Conclusion
Our favorite facility for cat boarding in Montana has to be Garden City Pets. They offer the most comfortable accommodation, healthy and complex feeding schedules, and numerous activities for your cat's leisure.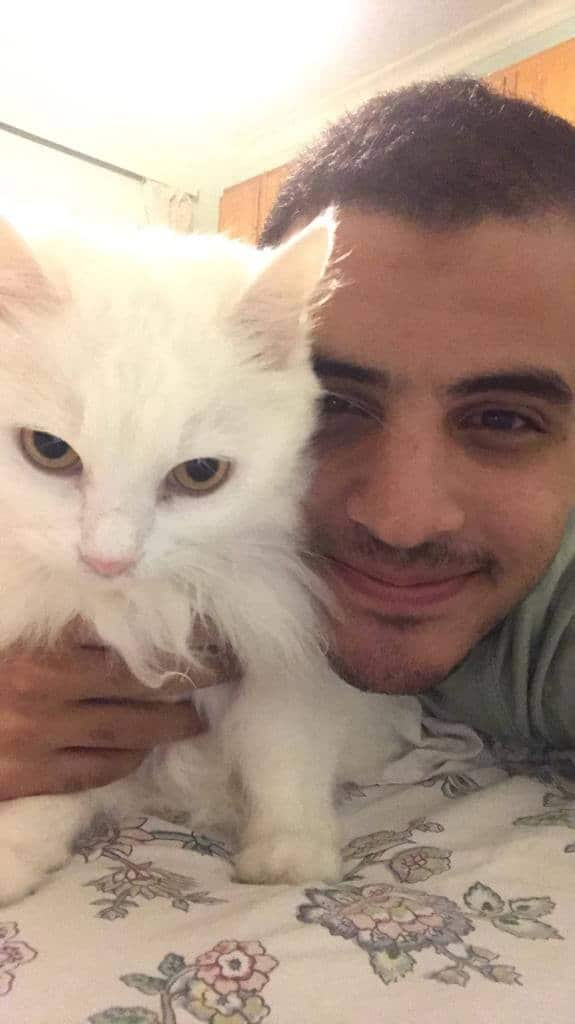 I've been living with cats since 2008 and I can confidently say I have more feline friends than humans lol. I currently live with 5 cats in different life stages; two of them are less than one year old, one is 2-ish years old and the oldest two are 9-ish years old. I've developed a strong bond with cats over the years and I'm eager to share my experience through this blog. You can learn more about my cats here.