Disclaimer: Some of the links in this article may be affiliate links; we will earn a commision, at no additional cost to you, if you make a purchase through one of our links.
When you hear the word "ash", you'd most likely associate it with the remnants of combustion or a charred organic matter. However, if you take a closer look at some of the pet products, you'll realize that ash is also a common ingredient in cat food.
This may trigger many questions in your mind. For example, you might wonder about their use and whether they're beneficial or dangerous. In addition to that, you could be looking for cat food that's low in ash content.
In the following article, we'll walk you through everything you need to know about low ash cat food.
Here's a Quick Summary:
| Image | Product | Details | Price |
| --- | --- | --- | --- |
| | HILL'S Prescription Diet c/d Adult Cat Food | Best Overall | Check Price |
| | Royal Canin Feline Urinary S/O Dry Food Formula | Runner Up | Check Price |
| | Purina Pro Plan Veterinary Diets NF Kidney Function | Best Budget Pick | Check Price |
Top 5 Low Ash Cat Food Options Available on The Market
Finding low ash cat food might be a difficult process for a simple reason. There aren't many manufacturers that brand their products as "low ash cat food".
However, this doesn't mean that there aren't any. We scoured the market looking for some of the best cat food options that have a low concentration of ash. Let's have a brief overview of some of these products.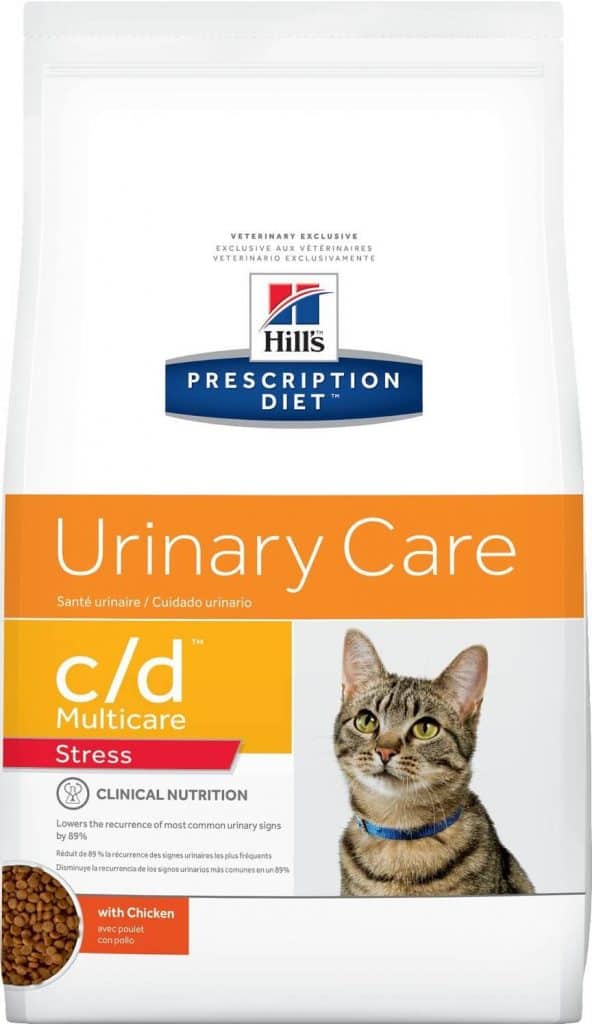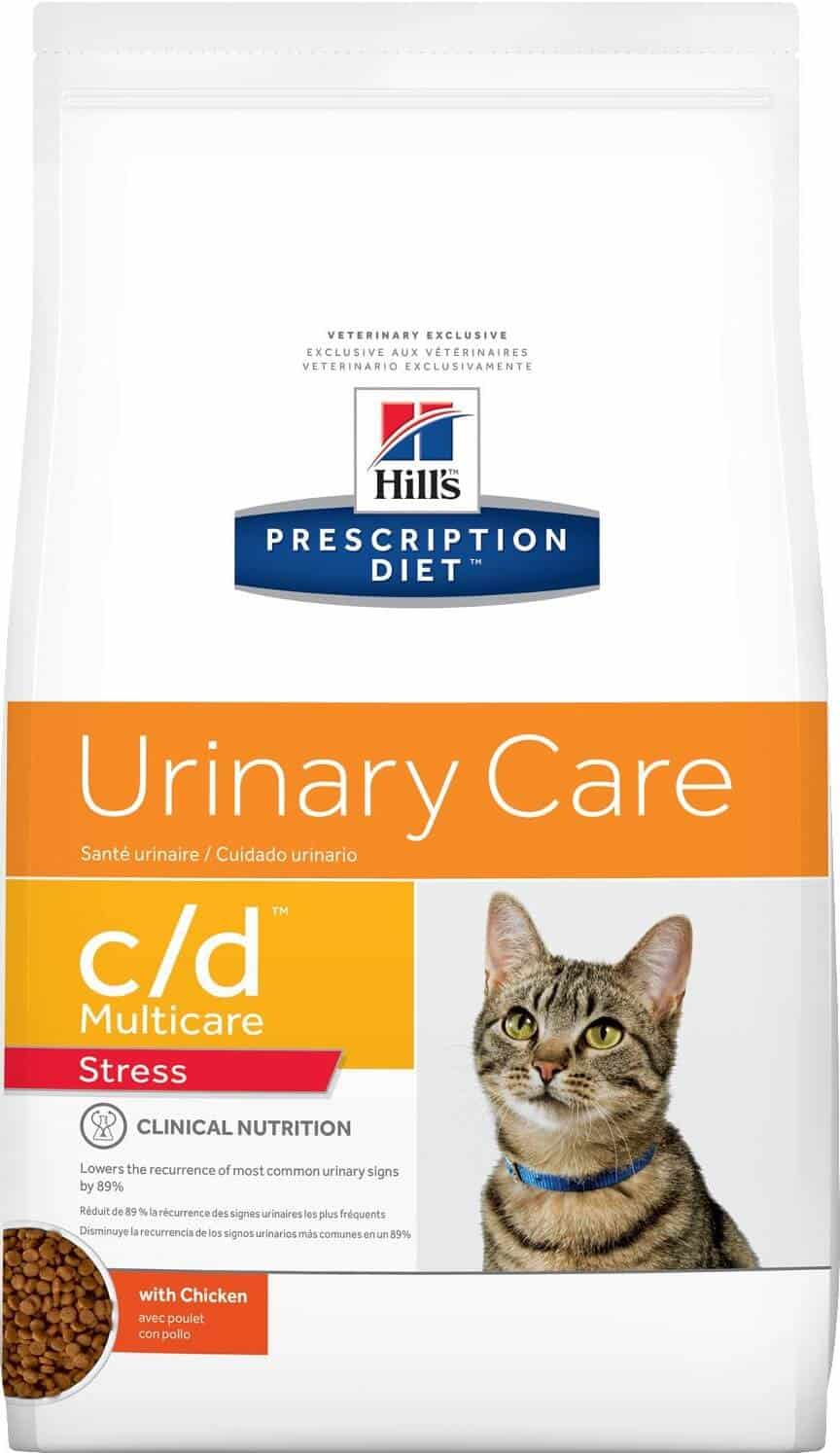 Finding dry food kibbles that have low ash concentration might be a bit more difficult than wet food. However, Hill's Prescription Diet c/d cat food is among the brands that made that possible.
It's designed to support healthy urination for elderly cats, and it's proven to work with hundreds of cats. The formula is developed by professional vets to prevent the formation of crystals in cats' urine.
Unlike most dry kibble on the market, This dry food has a lower concentration of ash content. The formula also helps in maintaining a stable pH level in cats' blood through a healthy and balanced diet.
What We Liked
Rich in vitamins
Easily digestible proteins to support muscle mass
Regulates the pH
What We Didn't Like
Some cats didn't like the large kibble size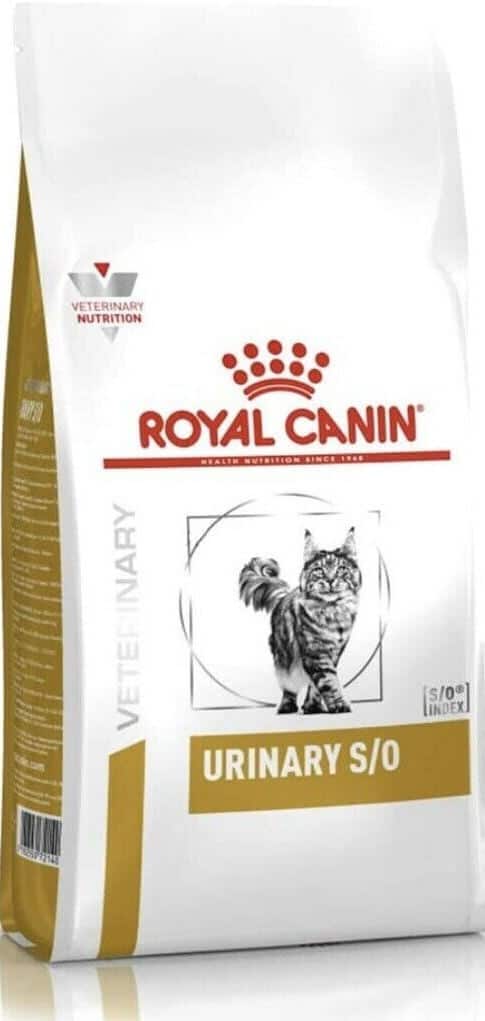 Royal Canin is popular for making quality cat food to support their health. The S/O line is mainly designed for adult cats with urinary problems.
The formula has a low concentration of some minerals that can form kidney stones, such as calcium and magnesium. This prevents their accumulation in the kidneys and promotes easier urination.
Related: Best 5 Low Magnesium Cat Foods
Royal Canin also used high-quality proteins in the formula that are highly digestible. This helps in maintaining a balanced pH in the blood. All that thanks to the low concentration of ash and mineral in the product.
What We Liked
Excellent taste that's enjoyed by many cats
Balanced formula with vitamins and low minerals
Minimizes the risk of stones formation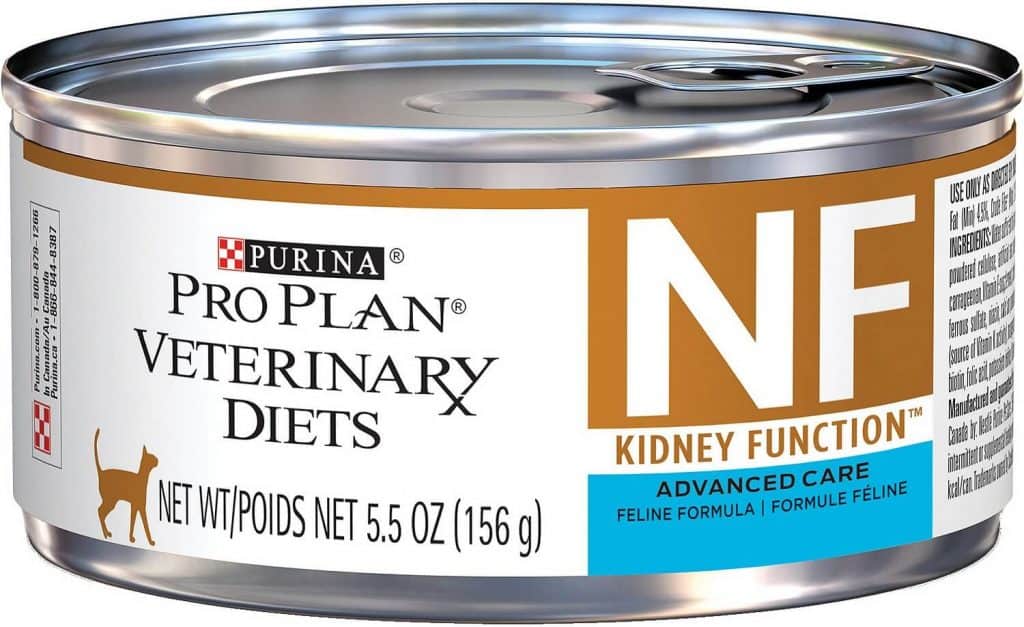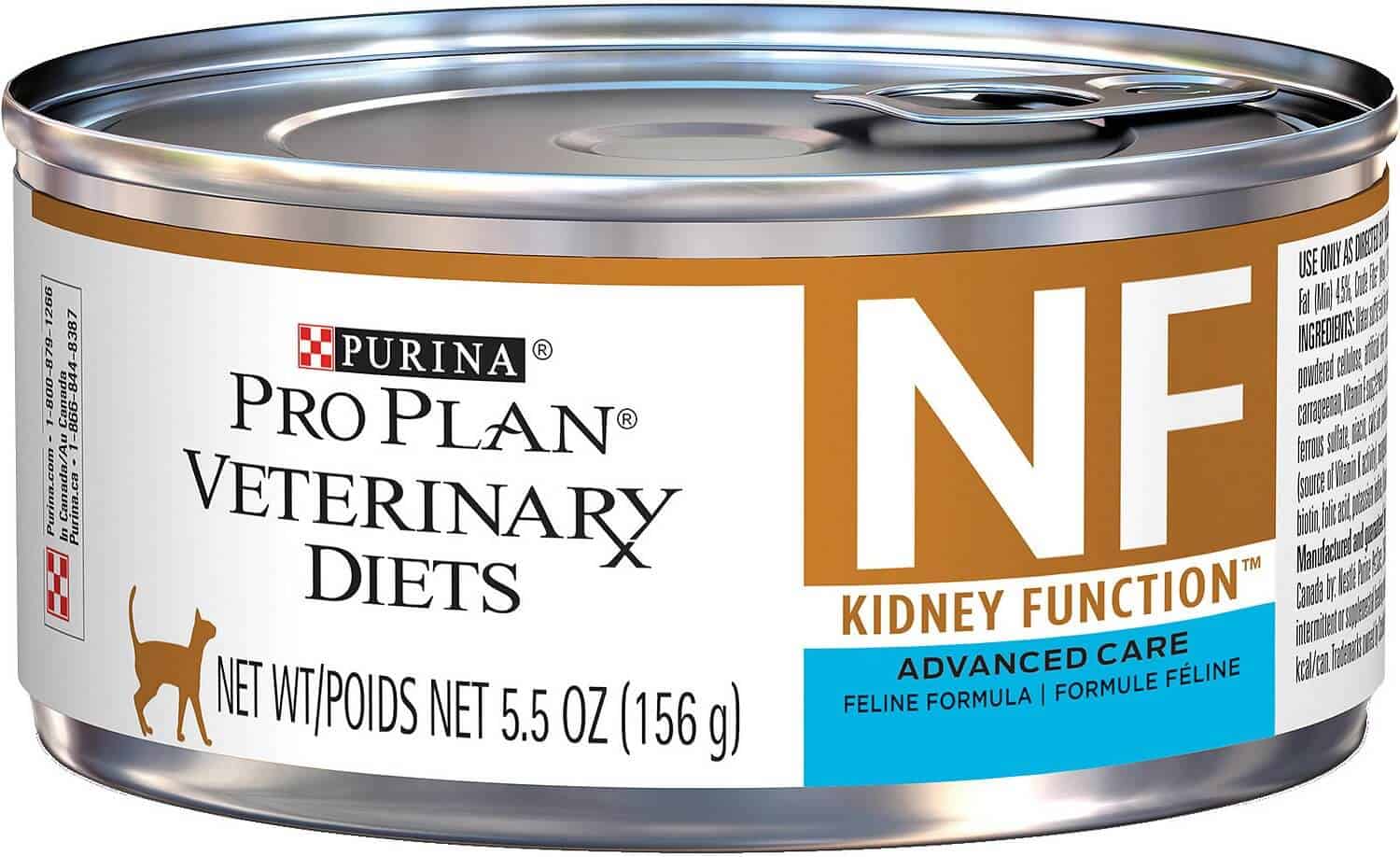 If your cat is already suffering from kidney problems, you might want to try wet food formulas. These ones always have less ash content naturally.
Purina Pro Plan Veterinary NF is designed for cats with renal issues, such as chronic renal failure.
For that reason, it has a low concentration of proteins. Yet, this protein is highly digestible and nutritious to support the cat's muscle mass.
What We Liked
Ideal for buyers on a budget
Developed by a group of professional veterinarians and researchers
Packed with nutritious vitamins and fatty acids
What We Didn't Like
Not ideal for overweight cats
In case that your kitty suffers some renal issues, you should opt for a low protein cat diet if you need to minimize the risk of chronic renal failure.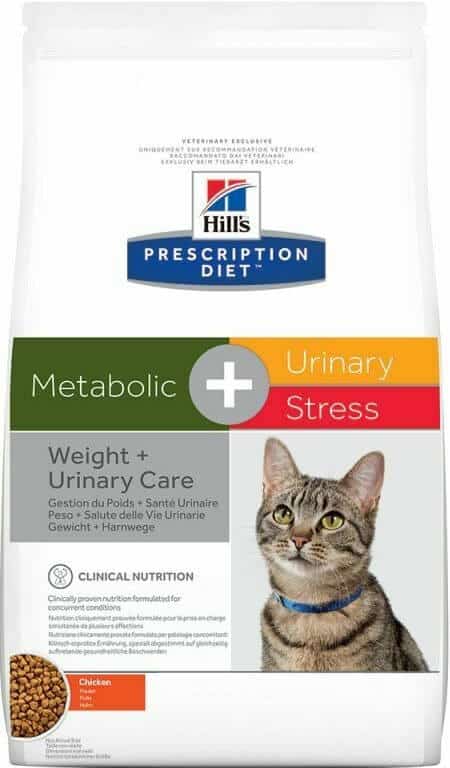 If your cat is also suffering from weight issues, you should keep that in mind while choosing a low ash food for it.
Overweight cats also need food that has low levels of saturated and unsaturated fats to maintain a healthy weight, especially for an aging cat.
A healthy body helps in improving the cats' quality of life and prevent a lot of undesirable outcomes. According to Hill's, this low ash formula is proven to help cats lose weight by about 11% in 2 months.
What We Liked
Ideal for cats suffering from obesity
A delicious chicken flavor that cats love
Rich in fibers that support easier digestion
What We Didn't Like
Not ideal for skinny cats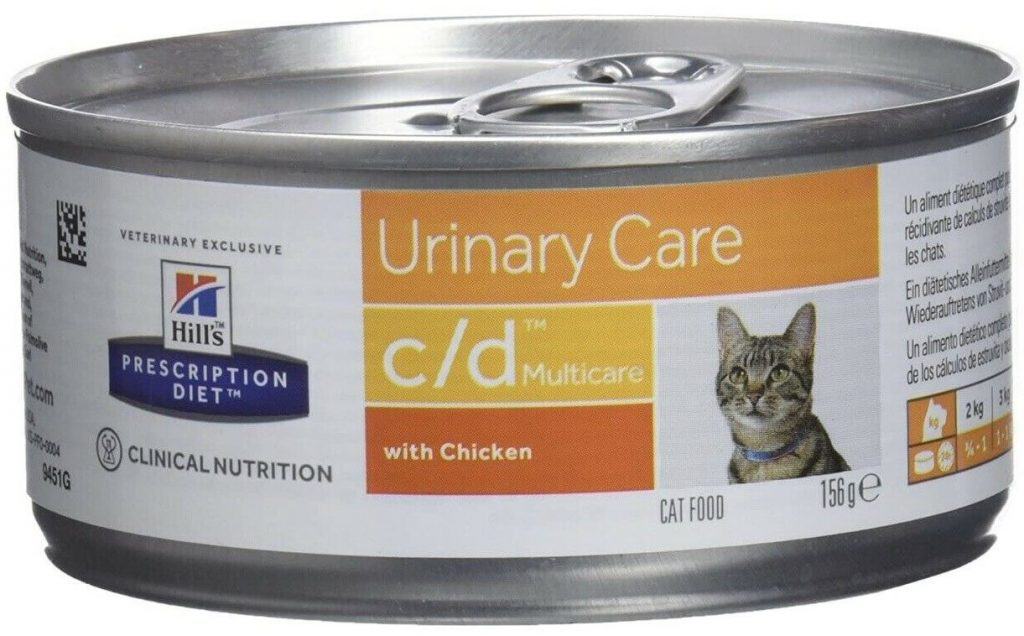 Last but not least. If you like Hill's quality but you're looking for a wet food version, you should keep this one in mind.
This formula is available in multiple flavors for your cat to try. This includes chicken, vegetables, and tuna stew. This way, your cat will be enjoying its favorite taste with little ash to worry about.
The vegetable content is rich in fibers that support healthy digestion and prevents constipation, which is another common issue for aging cats.
What We Liked
Available in a variety of flavor to suit different cat tastes
A great option for aging cats with constipation
Excellent quality protein and low phosphorus to support kidney functions
What We Didn't Like
The food goes bad quickly once the can is opened
Why Is There Ash in Cat Food?
Before answering this question, let's take a step back and see what ash actually is.
Scientifically speaking, ash is one of the forms that some materials take when organic matter is incinerated under high temperatures. In other words, when any organic materials combust, they leave a residue of all the accumulated inorganic materials that didn't burn along.
This greyish residue is composed of non-caloric minerals that were found in the organic materials. This includes magnesium, iron, sodium, zinc, phosphorus, calcium, and traces of other minerals.
Keep in mind that ash is created when organic materials reach temperatures as high as 500 to 700 degrees Fahrenheit. So, it's highly unlikely for any microbial organism to survive such extreme temperatures.
With all that put in mind, ash is simply a mineral-rich powder that can be safely added to pet food in general as a dietary supplement.
Although some cat foods are already rich in nutrients (well, it's food after all), manufacturers use them to boost their nutritional value.
That's why you're most likely going to find more ash content in the boosted nutritional formulas for growth and young cats.
Is Ash in Cat Food Dangerous?
"So, if ash is just minerals in pure form, what's so bad about it?"
Now that you know that ash can be a sterile nutritional boost, you might wonder if low ash food is that bad after all. Actually, there has been a lot of debates about ash and whether it's good or bad for pets' health.
In the past, some pet owners were concerned that ash might be dangerous for cats. This came to the public's attention in the late 70s and 80s.
They thought that ash can cause urinary tract infections for cats and shouldn't be present in their food, as it causes the creation of crystals in cats' urine.
However, the Food and Drug Administration (FDA) has stated that a certain level of ash is allowed in pet food. According to the FDA, there was no direct evidence that draws a connection between feline urinary tract infections and ash in pet food.
Despite the FDA's clearance, ash should be controlled for a reason. While ash itself won't cause diseases, the elevated pHs level from the minerals in the ash can cause a wide variety of problems.
Which Cats Can Benefit from Low Ash Cat Food?
To put it in the simplest way possible, ash in itself isn't dangerous for a young healthy cat that has no problem dealing with excess minerals.
However, when cats advance in age, their kidney's ability to get rid of these extra minerals and retain others start to decrease. With a higher concentration of minerals in the blood, the pH of the cat's blood changes causing a lot of negative impacts on their health.
As a result, these cats need a special diet with a lower concentration of minerals to lower the kidney's workload.
For that reason, cats with renal infections such as chronic and acute renal failure would benefit from cat food with low ash content.
Low ash cat food is also an excellent diet option for cats with a history of urinary tract infections and renal issues.
Additionally, aging cats also need cat food with lower ash levels to avoid overloading their weaker renal system.
Best Low Ash Cat Food Brands
Here's a brief overview of the brands that make the best low ash cat food that you can find on the shelves.
Hill's Prescription Diet
Hill's Prescription Diet has been around for more than 70 years. The company is popular for making some of the best food formulas for pets.
The company started with a veterinarian background. Dr. Morris, one of the company's co-founders, was a vet who gained popularity for making specialized diets for pets suffering from malnutrition.
The sub-brands "k/d Kidney Care" and "c/d Urinary Care" from Hill's have lower levels of ash when compared to other lines.
Purina
While they have been in business for over 120 years now, Purina started making commercial cat food in 1963. Their first ever product was Purina Cat Chow.
The company was acquired by the swiss nutritional giant "Nestle" in late 2001. This means that Purina's experience is also backed by Nestle's guarantee of quality. They're known for their balanced diets and tasty formulas, which is enjoyed by many cats.
Royal Canin
Royal Canin is an international pet food company that started in 1968 by Jean Cathary. In 1990 the company was acquired by the French giant Paribas Industrial Affairs, which allowed the company to go through a larger expansion in the world's market.
Today, Royal Canin is one of the most reputable names in the pet food industry with tons of nutritional and specialized formulas that are consumed by pets from all over the world.
FAQs
Unfortunately, finding low ash cat food isn't a walk in the park, especially if your kitty is a fan of dry kibbles.
The main problem here is that you're unlikely to find a cat food that's labeled "low ash". That's why you need to find a specialized cat food that has lower mineral content instead.
To cut your search process short, here's a simple trick that you can do to find low ash cat food. Always look for the following types of low-ash cat food:
Any cat food that's labeled for supporting the kidney and urinary tract health
Cat food that claims to maintain a healthy pH level
Grain-free cat food with limited meat byproducts
Prescription diets for elderly cats to support easier urination
Cat food that is low in minerals
Since most of these foods are designed to work hand in hand with specific medications, they usually have a lower concentration of minerals.
So, adding ash to them would defeat their purpose. Always make sure to consult your cat's vet before switching to a low ash cat food.
If your cat has a long history with urinary or kidney problems, you might be looking for cat food with no ash at all.
However, almost all cat food has ash to some extent in them, as it can be healthy in moderation. So, it's unlikely that you'll find one that's completely free of ash.
You should keep in mind that wet food formulas for kidney problems have the lowest amount of ash among all cat food options.
Ash in moderation is good for your cat's health. It's rich in a wide variety of minerals that are essential for multiple bodily functions. For example:
Calcium in moderation is crucial for bone health and heart health.
Iron is essential for transporting oxygen in the blood.
Zinc is an essential ingredient for the immune system and enzymes.
Conclusion: Our Top Pick for a Low Ash Cat Food
Low ash cat food provides a balanced diet for cats suffering from urinary issues. It's also a decent choice for keeping the renal health of aging cats.
With that said, our top pick for a low ash cat food is HILL'S Prescription Diet c/d Adult Cat Food. In addition to having a remarkably low concentration of ash content in its formula, it's rich in easily digestible ingredients.
Moreover, it consists of balanced and controlled levels of minerals to support healthy urination.
If you're looking for an inexpensive alternative, Purina Pro Plan NF Kidney Function also has a lower ash content. This makes it ideal if you're on a budget.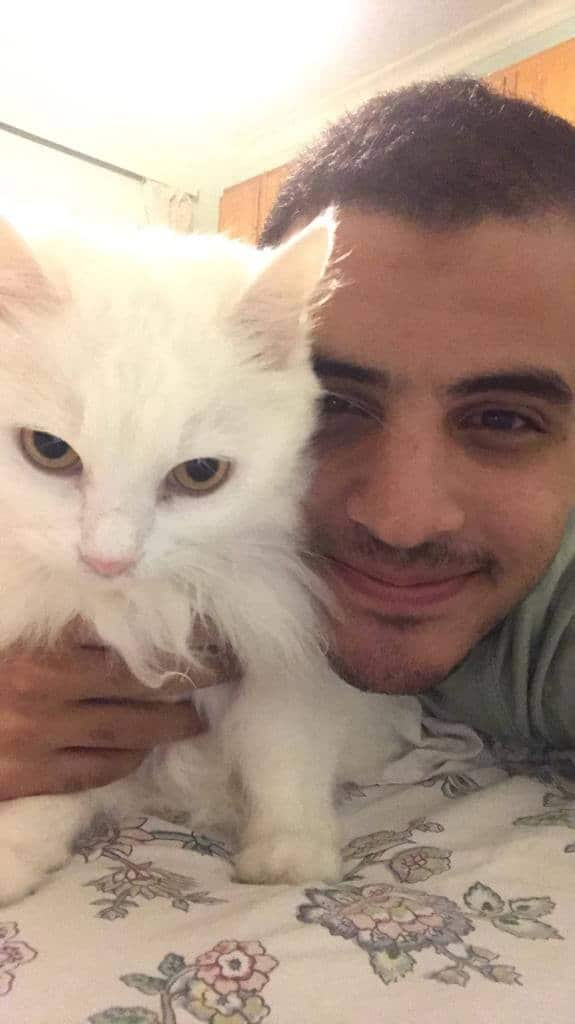 I've been living with cats since 2008 and I can confidently say I have more feline friends than humans lol. I currently live with 5 cats in different life stages; two of them are less than one year old, one is 2-ish years old and the oldest two are 9-ish years old. I've developed a strong bond with cats over the years and I'm eager to share my experience through this blog. You can learn more about my cats here.