Disclaimer: Some of the links in this article may be affiliate links; we will earn a commision, at no additional cost to you, if you make a purchase through one of our links.
In today's post, we'll put PetArmor vs. Frontline Plus for cats, so you can figure out which type of flea and tick treatment is better for your kitty!
In this guide, you'll find:
A quick overview that sums up the difference between the two formulas
An in-depth comparison between the two formulas in head to head comparison of various features and aspects
Brief answers to some of the most common questions about PetArmor and Frontline Plus for cats
A conclusive guide on which one you should go for
So, if you want to know which fleas and ticks treatment is better for your feline friend or you're curious about the difference between the two, you're in for a treat, as this article has all the information you'll ever need!
Let's dive right in!
PetArmor vs Frontline Plus for Cats Overview
Both PetArmor and Frontline Plus for cats have the same active ingredient, which is fipronil. The two treatments are excellent at killing fleas and ticks and offer lasting protection for 30 days.
Frontline Plus is pricier than the budget-friendly PetArmor. However, it has an additional ingredient that also prevents eggs and larvae from causing a recurrence.
| Image | Product | Details | Price |
| --- | --- | --- | --- |
| | FRONTLINE Plus Flea and Tick Treatment | Best Overall | Check Price |
| | Petarmour Flea and Tick Treatment | Budget Pick | Check Price |
The Full Comparison
When considering a good flea and tick treatment for your cat, there are various aspects that you should consider.
In this section, we'll compare the two formulas in terms of these aspects to help you find out the suitable option for your cat!
Active Ingredients
The main ingredient in PetArmor and Frontline Plus for cats is fairly similar, which is fipronil. PetArmor has it in the concentration of 9.7%, while Frontline Plus has it in 9.8%.
The 0.1% concentration difference is extremely small and doesn't account for any significant increase in the treatment's activity.
Fipronil is a broad-spectrum insecticide that's relatively safe for topical use for multiple pets, such as cats and dogs.
It has the ability to kill and control the infestations of tick and fleas as well as preventing them from recurring.
In addition to Fipronil, Frontline Plus also has an additional active ingredient, which is S-methoprene.
This one is a cat-safe chemical compound that also helps in controlling the insects' infestation and is found in the concentration of 11.8%
One thing you should know is that it doesn't work by killing them. Instead, it disrupts the lifecycle of the fleas and prevents them from reaching the maturity and reproduction phase.
Although PetArmor lacks the presence of methoprene, there's also PetArmor Plus, which is exactly the same item plus the additional 11.8% S-methoprene.
Related: My Cat Licked Revolution, What Now?
Effectiveness
Both PetArmor and Frontline Plus are quite effective when it comes to killing and preventing parasites from infesting your cat's coat.
PetArmor and Frontline Plus are both able to kill fleas prior to egg-laying. Additionally, the two formulas are able to get rid of chewing lice as well as different kinds of ticks, such as deer ticks, brown ticks, American ticks, and lone star ticks.
The Plus formula that contains methoprene will also disrupt the life cycle of fleas and ticks, which allows the treatment to kill the eggs and larvae too.
Related: Catego vs Frontline plus & Revolution vs Advantage Multi comparisons.
Speed of Action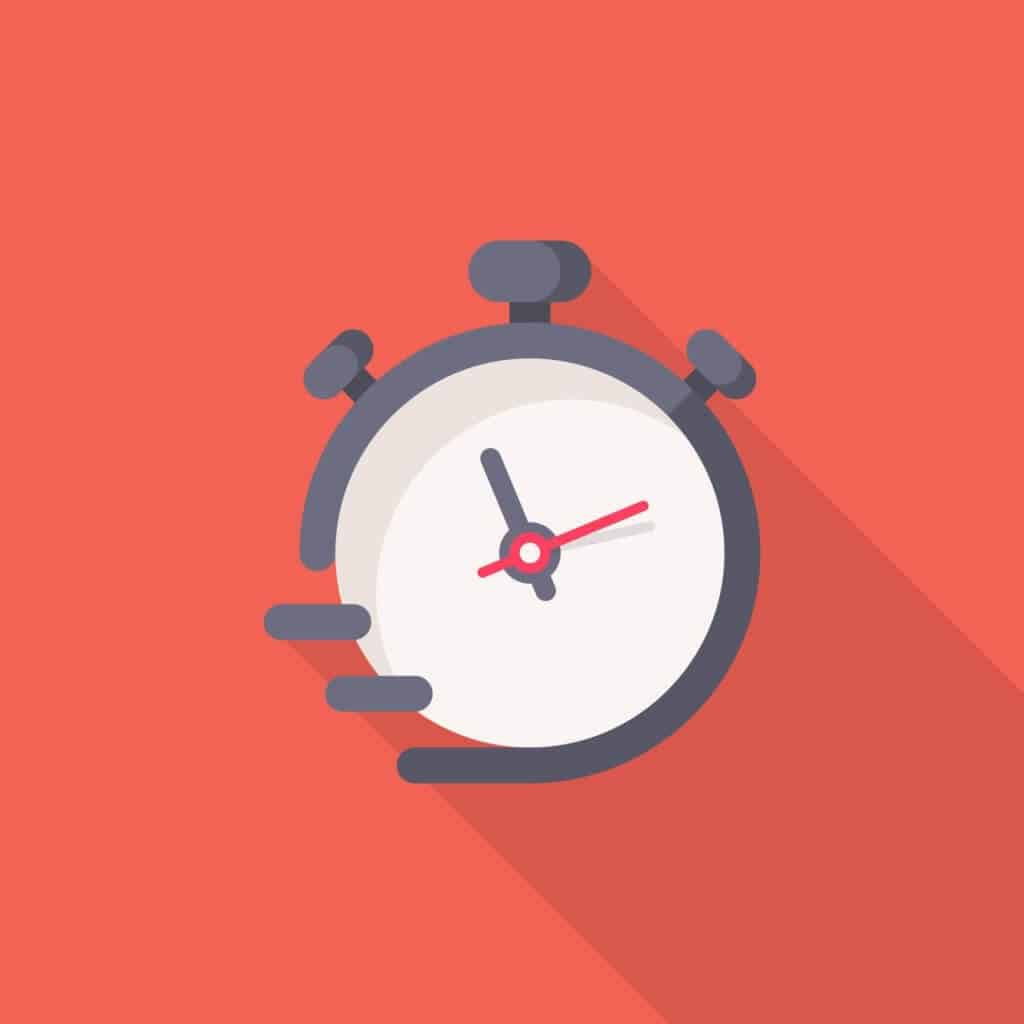 Fipronil is a fast-acting chemical that will kill fleas and ticks as soon as they come in contact with them. (up to 12 hours for fleas and 48 hours for ticks)
Since both items have this chemical in the same concentration, the onset of action is indistinguishable between them.
You'll know that the formula has started working when you notice an increase in the number of fleas and ticks one the cat's coat in the first few days. This happens because, as fleas and ticks start to die, they rise up to the coat.
Ideally, it might take both formulas anywhere between a few days and up to 4 weeks before all fleas are completely wiped out.
To make sure that your cat isn't picking up new fleas, make sure that you inspect the floor and carpets of your house for fleas and ticks and treat them accordingly.
Longevity
Another aspect that relies on the quality of the inactive ingredients in the water-resistance of the formula.
While cats aren't fans of water, both PetArmor and Frontline Plus are still waterproof, so if your kitty gets a weekly or monthly bath, you can rest assured that the treatment will last and continue to work even underwater with minimal effectiveness reduction.
The treatment comes in topically-applied ampules that you open and apply to the cats' skin. Both formulas will last you over a month.
Safety
Since the two treatments have similar ingredients, they're pretty similar when it comes to safety. PetArmor and Frontline Plus are safe for topical use but can be extremely dangerous if they're ingested by pets or humans.
Despite their relative safety, some cats might not tolerate the treatment because of allergic reactions or hypersensitivity.
The two formulas don't require a vet's prescription to be used. Yet, you shouldn't give them to kittens that are younger than 8 weeks old.
You should also take the weight into consideration while applying the treatment because it's only approved for cats that are heavier than 1.5 lbs.
The treatment is also approved for pregnant and nursing cats but requires the vet's approval before using it on sick cats or senior cats on specific medications.
Side Effects
Both PetArmor and Frontline Plus formulas are relatively safe to cats when they're applied topically. However, some cats might experience skin irritation and redness from the formula.
The inactive ingredients in both formulas make about 78.5% of the formula. Most cat owners believe that the quality of Frontline's inactive ingredients are higher because fewer cats suffer from side effects from Frontline's formula despite having the same active ingredients.
Price
The price point is one of the most significant differences between the two products. Frontline Plus costs significantly more than the PetArmor formula in the same dosage.
Of course, one of the main reasons for that is that Frontline Plus contains methoprene in addition to fipronil while PetArmor has fipronil only.
However, even by comparing the basic Frontline formula to PetArmor or the Plus formulas to each other, it's obvious that Frontline will set you back a few extra bucks every time you'll make a purchase.
This makes PetArmor for cats a much more budget-friendly option and offers a great value for its price.
FAQs
Are Frontline Plus and PetArmor for cats the same as their dog alternatives?
Frontline Plus and PetArmor have formulas for both cats and dogs. Although the two types contain the same active ingredients, they're extremely different in terms of concentration per weight as well as the inactive ingredients used in the formula.
Using the dog's formula on cats can be extremely dangerous for your cat and you should always keep your cats and dogs separated while applying each one's medication.
If you happen to apply the dog's treatment on your cat, you should bathe your cat immediately with water and a drop of degreasing dish soap and watch your cat for any signs of adverse reactions. If your cat starts to show signs of toxicity, contact your vet as soon as possible.
Are Frontline Plus and PetArmor for cats safe for humans?
According to the American College of Medical Toxicology, pet flea medications that contain fipronil (the active ingredient in Frontline and PetArmor) are relatively safe around humans as long as you follow the instructions on the labeled package.
For that reason, make sure that you keep the treatment out of reach of children, always wear protective gloves while applying the medication, and wash your skin and eyes immediately if the medication comes in contact with it.
Can I combine Frontline Plus and PetArmor for my cat?
Ideally, you should avoid combining any kind of treatment for cats unless directed by your cat's vet.
This is particularly crucial in terms of Frontline Plus and PetArmor for cats because they both contain the same active ingredients in almost the same concentration.
In other words, combining the two treatments together is like giving them double the recommended dose, which can be significantly dangerous and put your cat in the risk of toxic overdosing.
Conclusion: Which One Should You Buy?
As you can see, putting PetArmor vs. Frontline Plus for cats in a direct comparison shows us some essential points that you must know before deciding on the better item.
When it comes down to the price the two products are on the far ends of the scale. Frontline Plus for Cats is a much pricier option while PetArmor comes at a fraction of the price.
Since both of the products deliver what they promise, going for PetArmor might be the ideal decision for buyers on a budget. After all, they both have a similar active ingredient.
The price gap, however, comes from the difference in inactive ingredients used in both formulas as well as the additional active ingredient, Methoprene, which is found in the Plus formula only.
Frontline Plus also uses relatively safer inactive ingredients that have fewer side effects, resulting in more positive reviews and fewer unsatisfied users.
So, if your cat has a history of sensitivity towards flea treatments and you don't mind splurging a little more, Frontline Plus should be your way to go!