Disclaimer: Some of the links in this article may be affiliate links; we will earn a commision, at no additional cost to you, if you make a purchase through one of our links.
In this article, blinds will refer to the window covering. There are several different styles of window blinds that use varying systems of regulation. A traditional window blind consists of many long horizontal (or vertical) panes of differing material types like wood, plastic, or metal fixed together by cords running through the blind panes. Read on to discover everything you need to know about the best blinds for cats.
Vertical blinds have an open-and-close track system that can tilt and switch side-to-side. They can be rotated from an open position, with slats spaced apart, to a closed position where the slats overlap and block out the sun.
Window blinds can be maneuvered with either a manual or remote control. There are also many different types of window coverings, called shades, which use a single piece of soft material instead of slats.
Blinds can be victims of animal destruction. Fortunately, there are some precautions that can be done to keep cats from ruining blinds.
Sometimes, all a cat wants to do is see the outdoors. Cats are natural observers who find the world of birds and squirrels incredibly fascinating. They love to sunbathe as well. They wiggle themselves back against the window to get to the warm sunlight, even when the blinds are closed.
If cats are bending and breaking the blinds, keep the blinds pulled up so the cat can still get to the window. If you need to retain privacy, lift the blinds only part of the way and add a cat-sized curtain with a tension rod.
Cats love playing with and pawing at the cords of window blinds. This can be dangerous to cats, despite how enticing it is. Keep the cords wrapped or tied up in a bundle out of the cat's grasp with a cord cleat.
Scratching is a significant part of the well-being of your furry pet. It allows them to release energy when they are excited or frightened. It is also a way for them to stretch and mark their territory, but all of this can wreak havoc on your furniture.
Allow your cat to satisfy these needs by providing them with a cat tower that they can climb and use to burn off their energy. Scratching may also be managed with the addition of a scratching post. A majority of pet shops carry a special double-stick tape that can help prevent cats from scratching furniture. They also have a catnip spray that you can spray on your scratching post. This will make your cat pay attention to his things instead of your couch. 
The Best Pet-Friendly Window Blinds
1. Cordless blinds
Cordless blinds are a perfect choice for your kitten who enjoys sitting in the window. As cords present a strangling risk, cordless (or even motorized) blinds are ideal. They have a wide range of control options. Use a timer to set when they should be open and customize sensors that detect temperature changes based on the environment. When your cat is feeling frisky, you can keep the blinds out of its grasp and save on your energy bills at the same time.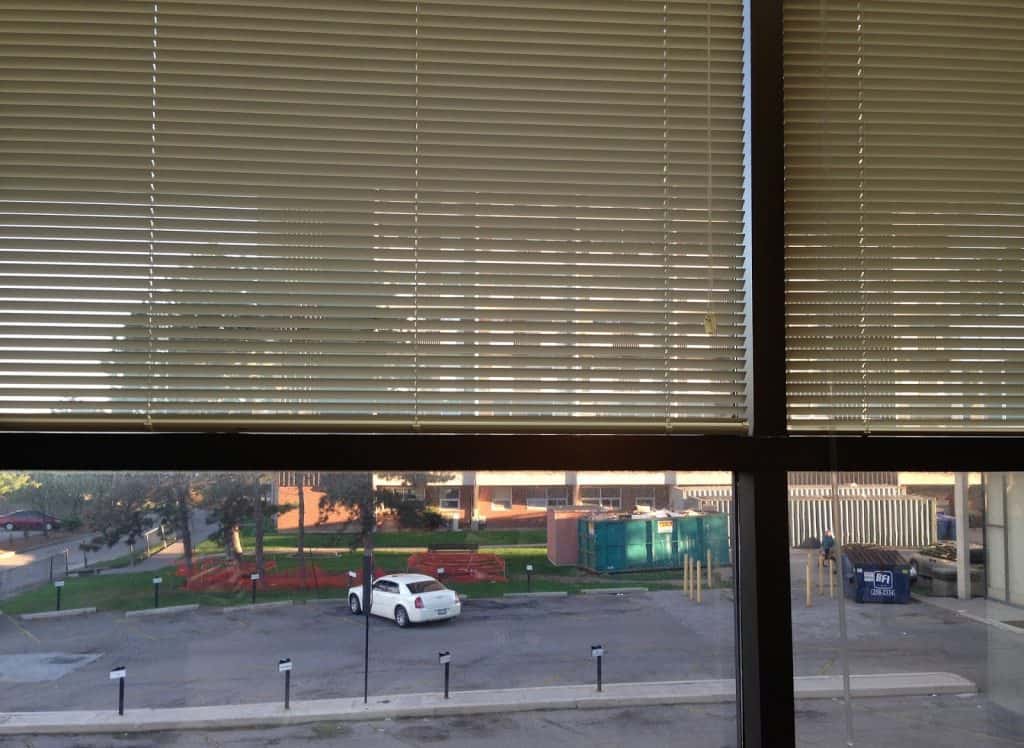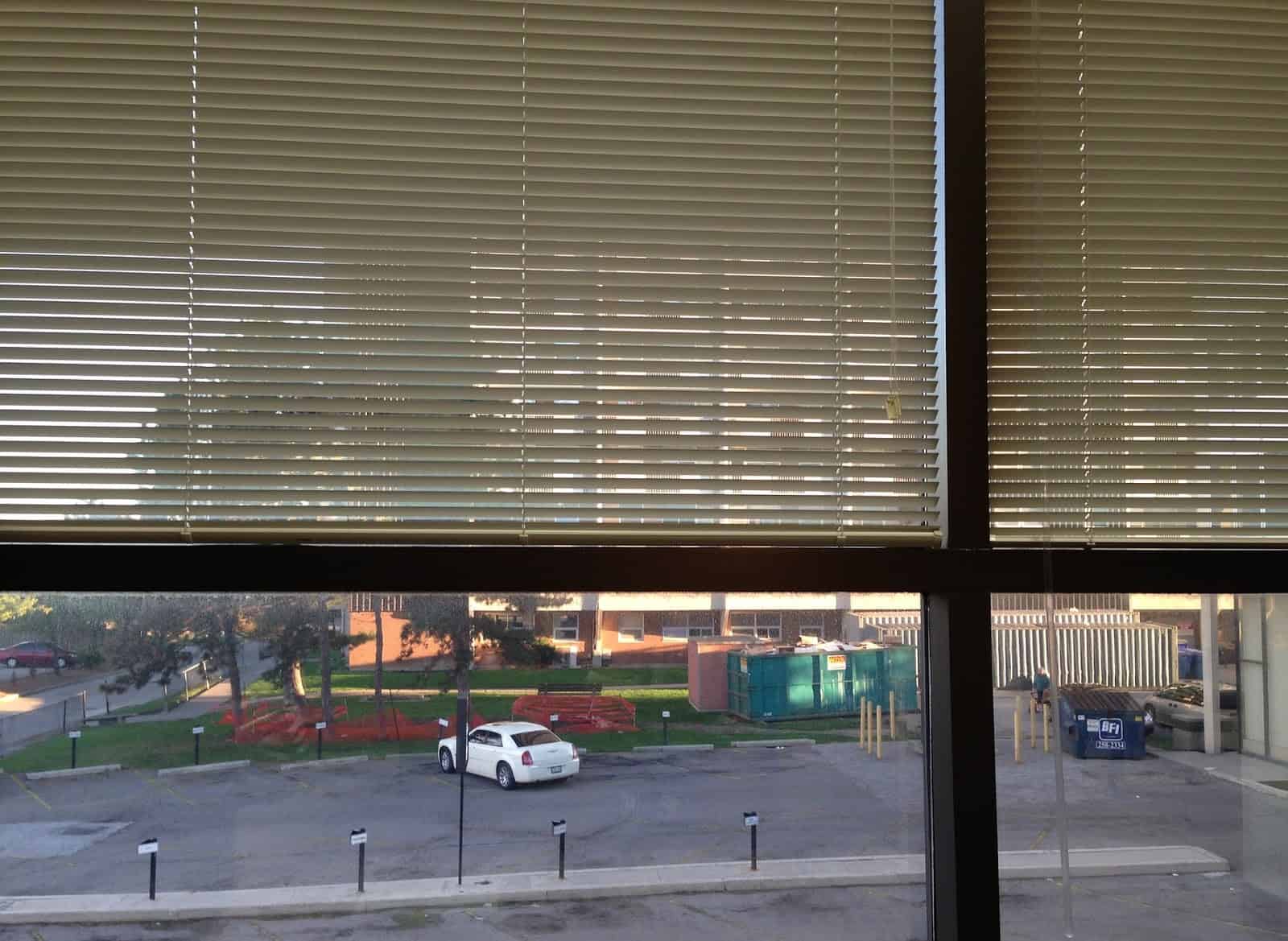 2. Vertical blinds
Vertical blinds can easily detach from the window. They can also be wireless and allow pets to slip through their slats easily. They are not nearly as fun for a cat to chew on either. Great for bigger windows, they are perfect for shielding sliding doors. Vertical blinds have a type of fabric that can stick to the fur of a cat, so it is recommended that you use either a fabric based on PVC.
3. Venetian blinds
Metal Venetian blinds are easily broken by cats and can quickly become bent. If you can trust your cat not to bend the slats, use a secure chain operation to prevent cord hazards. Wooden Venetian blinds are much stronger, so it is unlikely they will ever bend. They are also easy to clean and thicker than Venetian aluminium blinds. This means the cat cannot squeeze between the slats and the window.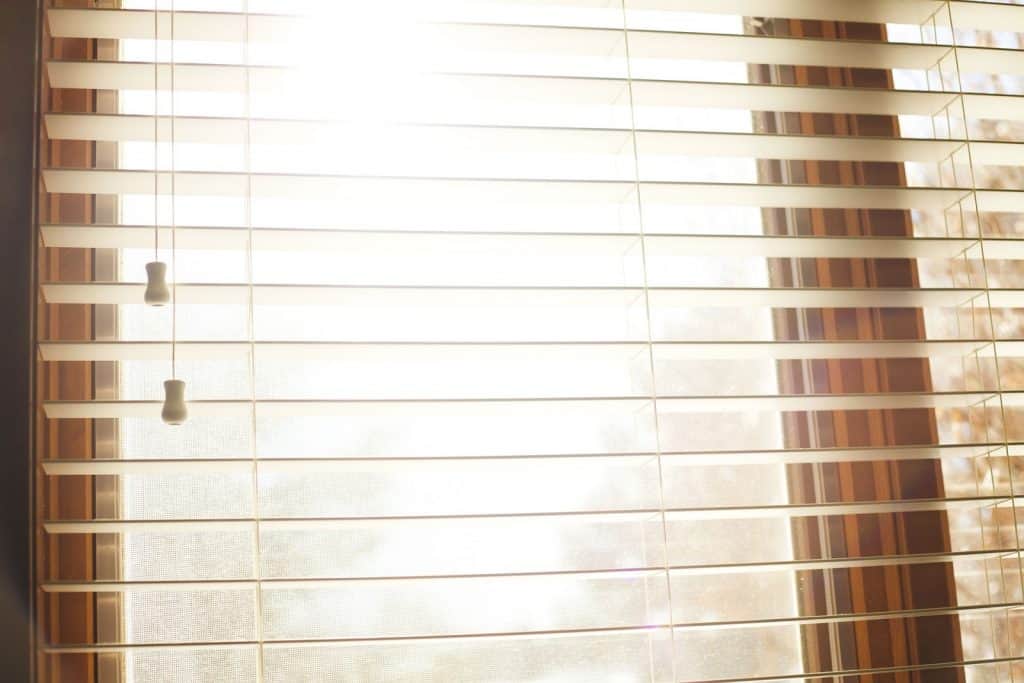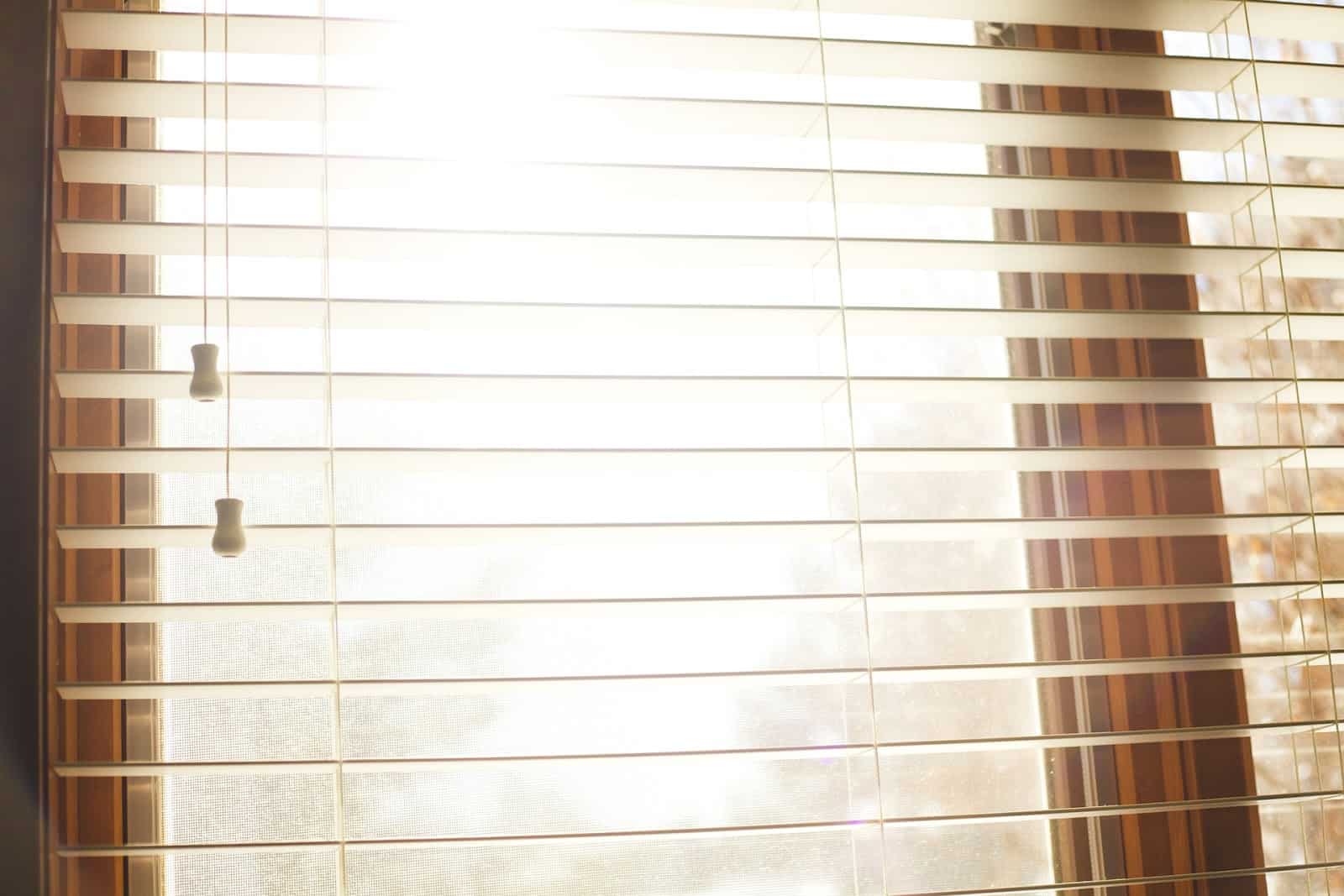 4. Plantation shutter
Plantation shutters are great for quick repairs. You can quickly paint a spot if your furry buddy happens to make a scratch or removes any of the paint. To have a prime view of the outdoors, you can now conveniently close and open the shutters for your cat. With these, you do not have to worry about pets nibbling or tearing individual blinds and chords either.
5. Faux wood and real wood blinds
Faux wood and real wooden blinds are much more durable than vinyl or aluminium. For a wider viewing area for your pet, larger slats allow the blinds to be closed but still tilted open. This will help prevent your cat from trying to wedge the blinds open to get a good view.
6. Roller shades
Roller shades are a sturdy sheet of fabric that roll up and down on a spindle, making them very unlikely to get entangled. Roller shades made from durable cloth, such as canvas, are more resistant to scratching and tearing.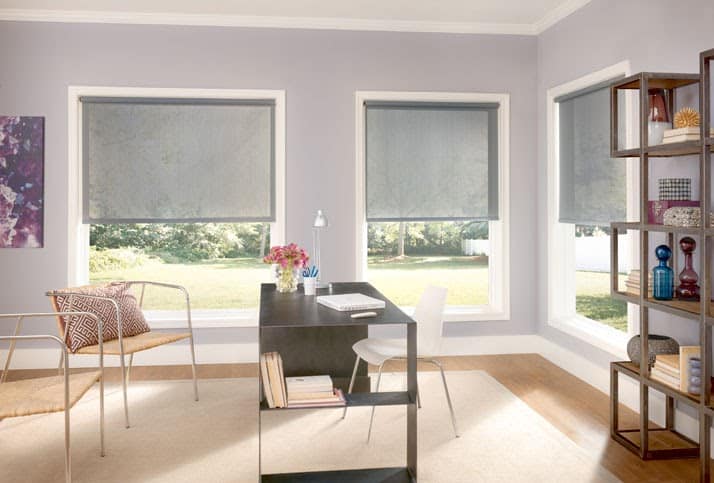 7. Mini blinds
The most popular and easily affordable mini-blinds do not last long at all with pets. The slats are thin and close together, so pets quickly bend them open to get a good look outside. It is not unusual for an animal to bend the blinds so far that they become sharp and cause injury.
Best Blinds for Cats Reviewed
For kids and pets, cordless blinds are best. There are no hanging strings in these blinds, giving the window a more sleek and cleaner appearance. These fake wood blinds are budget-friendly, but the purpose of the blinds are not sacrificed in design. 
Main features:
Durable
Non-leaded PVC slats
Easy installation
No cords to tangle! Child and pet safe! This blind is manufactured from privacy-engineered heavyweight PVC and resists warping, fading and hanging down. A tilt wand and cordless lift are featured in the modern style.
Main features:
Adjustable shade
Inexpensive
Many different sizing options
Several mounting bracket options
Frequently asked questions
1. There are so many suppliers and the prices can vary greatly, so which blinds should I choose?
Usually, the solution could be a less costly option for short-term purchases. For long-term purchases, use the more expensive product. However, selecting a reputable supplier and opting only for blinds and shades that are well worth their cost is the best choice.
2. Can I install these items myself or do I need a professional?
Most blinds come with their own instructions and hardware, meaning the customer can install the blinds on their own. However, any warranties can be void if a competent installer does not do the installation. For motorized blinds and shades, hiring a skilled installer is recommended.
3. What is the easiest way to keep my blinds clean?
Most blinds come with cleaning and maintenance instructions.
Wrap Up
Draperies can look very beautiful, but cat-proofing them is impossible. Cats will damage them and get themselves caught up in them. They are also a cat fur magnet. Compared to fabrics and drapes, blinds and shutters are the safer options. 
The safety of your cats is priority. The allure of the chords and strings can be too much and playing with them can prove fatal because of their strangulation hazard. It is safer to go with cordless or motorized blinds if you have cats at home.
Fabric window coverings, such as silk or velvet, are unable to endure scratches and they collect pet hair. If a fabric covering is a necessity, choose a fabric of similar color or thread to mask the pet hair that can become trapped.
The best cat-proof blinds on the market are the Venetian blinds. They are versatile and strong, especially the wooden ones. Although they allow light to come in, they provide privacy, function perfectly in small spaces, and are still reasonably low-maintenance. They are one of the most affordable window treatments out there as well, making them perfect for decorating on a budget.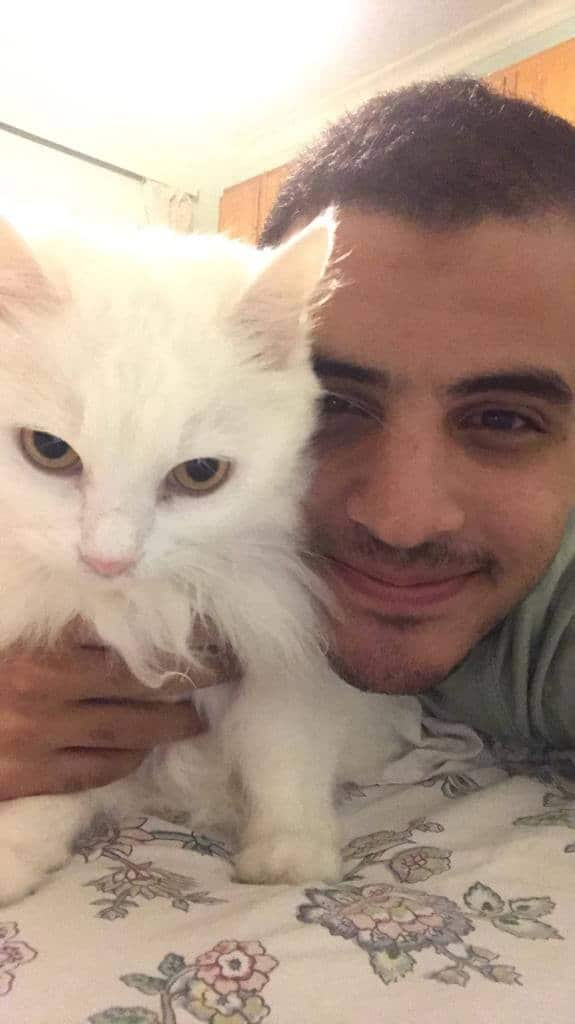 I've been living with cats since 2008 and I can confidently say I have more feline friends than humans lol. I currently live with 5 cats in different life stages; two of them are less than one year old, one is 2-ish years old and the oldest two are 9-ish years old. I've developed a strong bond with cats over the years and I'm eager to share my experience through this blog. You can learn more about my cats here.