Disclaimer: Some of the links in this article may be affiliate links; we will earn a commision, at no additional cost to you, if you make a purchase through one of our links.
Torn between getting the second or the third generation of the Petkit Eversweet water fountain? You've come to the right place!
Both products are similar in several aspects, which makes this choice confusing. However, you don't have to overthink it.
This post will break down the two products' similarities and differences to help you pick the best option for your cats between Petkit Eversweet 2 vs. 3.
Let's jump right into it.
Overview of Petkit Eversweet 2
Pros
Intuitive, easy-to-use design
Larger water reservoir than Eversweet 3
More affordable than Eversweet 3
Cons
Less durable than Eversweet 3 as it's made of plastic 
The Eversweet 2 is an automatic dog and cat water fountain with a sophisticated filtration system.
You can use this product as a healthier alternative to traditional water bowls as it provides a continuous supply of fresh and clean water.
The free-falling stream design of the fountain can help increase your pet's water intake due to its attractiveness to cats.
Overview of Petkit Eversweet 3
Pros
More attractive design than Eversweet 2
Detachable design
Made of top-notch stainless steel
Cons
Small water capacity compared to Eversweet 2
The Eversweet 3 is an advanced model of Eversweet pet water fountains.
This smart fountain comes with a more user-friendly detachable design that facilitates the cleaning and maintenance of the device.
It's also made of more robust materials than previous versions.
Petkit Eversweet 2 vs. 3: Head-to-Head Comparison
Now that you know what Eversweet 2 and 3 are all about, let's dive into an in-depth comparison between the two cat fountains:
Image
Product
Detail
Price

Petkit Eversweet 2

Intuitive, Easy-to-use Design
More Affordable than Eversweet 3
Made of More Robust Materials

Price

Petkit Eversweet 3

More Attractive Design
Affordable Price

Made of Top-notch Stainless Steel

Price
Design and Main Features
A water fountain's design and features play a significant role in shaping its overall experience.
Petkit Eversweet 2
The Eversweet 2 is a square-shaped fountain made of ABS plastic, a blend of rubber and high-quality plastic. It's a non-toxic and safe material for storing fresh water.
The pet fountain also provides simple control options through the physical button on its body.
Petkit Eversweet 3
The Eversweet 3 is a rounded-shaped fountain made of 304 rust-resistant, food-grade stainless steel.
This material is considerably more durable and safer for your furry friends than plastic fountains. Nevertheless, this fountain offers the same control options as Eversweet 2.
The Winner: Eversweet 3
Both products are made of quality materials. However, the stainless steel construction of Eversweet 3 makes it a more durable and healthier option.
Nonetheless, both fountains offer similar control levels and convenient features. You can control both of them using the simple control panel on their body.
In addition, both offer two working modes: normal mode and smart mode (energy-saving mode).
Water Capacity
The water capacity of an automatic fountain is vital in determining the frequency of refilling.
Petkit Eversweet 2
Eversweet 2 has a capacity of 68 oz, which is a large amount of water for your kitty for a few days. This allows you to refill it every 4-6 days or even less frequently.
Petkit Eversweet 3
Eversweet 3 comes with a water capacity of 45.6 oz. Although this is a sufficient water level for a few days of cat consumption, it's considerably less than that of Eversweet 2.
That way, some pet owners might not like that they need to refill the fountain nearly every 2-3 days at least.
The Winner: Eversweet 2
Eversweet 2 is a larger fountain with a bigger water reservoir, allowing you to refill the fountain less frequently. This also makes it a better option for multi-cat households.
Recommended: Petkit Pura Max vs. Pura X comparison
Filtration System
Providing cats with healthy water is a priority for pet owners. So, getting a fountain with a robust filtration system is essential.
Petkit Eversweet 2
Eversweet 2 comes with a triple filtration system. It consists of a high-density filter on the top that removes dust and pet hair.
Below that, there's a double filtration layer consisting of coconut shell-activated carbon to eliminate odor and improve the water quality.
The other part of the layer is an ion exchange resin that deeply filters the water and removes heavy metals.
Petkit Eversweet 3
Like the Eversweet 2, the Eversweet 3 has a robust filtration system that performs the same functions. It removes heavy metals, odors, debris, and cat hair, keeping the water fresh and pure.
The Winner: Draw
There's no major distinction between the two products regarding the filtration system. Both have similar multi-layer filtration systems with three highly effective layers.
Noise Level
A noisy device at home can be a major annoyance, so getting the quietest fountain possible is a priority.
Petkit Eversweet 2
The Eversweet 2 has a quiet pump and operation. The company claims that the product's sound level doesn't exceed 30 dB. This means that you can easily sleep near the device without any annoyance.
In addition, most users reported being impressed by how quietly this fountain operates.
Petkit Eversweet 3
Like Eversweet 2, Eversweet 3 is super quiet. You might not even notice the device's presence.
The Winner: Draw
Both products provide significantly quiet performance, so you can choose either one without worrying about the noise level.
Cleaning and Assembly Time
Many pet owners have hectic schedules. They prefer cat water fountains that they can clean in a few minutes.
Petkit Eversweet 2
The maintenance and cleaning process of the Eversweet 2 is relatively easy. However, it requires more effort than cleaning Eversweet 3 because most of its parts aren't detachable.
Petkit Eversweet 3
It's easy to clean Eversweet 3 by following some straightforward instructions.
Every part of this pet water fountain is detachable, so you can disassemble, clean, and reassemble it in a few minutes.
The Winner: Eversweet 3
Eversweet 3 is easier to clean and has a shorter assembly time due to the detachability of the water tank, filter tray, and other parts.
Still, the cleaning process of Eversweet 2 is relatively easy. You can complete it in just a few minutes.
Readers Also Check: Aimicat Vs. Litter Robot
Final Verdict
Having read this article, choosing between Petkit Eversweet 2 vs. 3 should be straightforward.
If you're looking for easier cleaning and assembly processes as well as better material and durability, Petkit Eversweet 3 is the way to go. If you prefer a higher water capacity at a lower price, Eversweet 2 should be your choice.
Apart from that, both fountains are highly similar in all other features.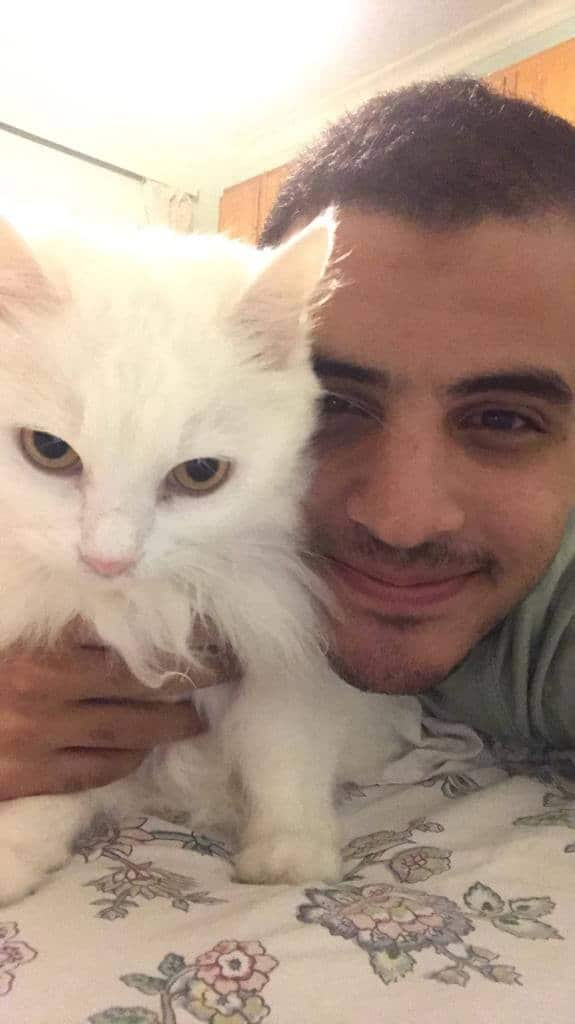 I've been living with cats since 2008 and I can confidently say I have more feline friends than humans lol. I currently live with 5 cats in different life stages; two of them are less than one year old, one is 2-ish years old and the oldest two are 9-ish years old. I've developed a strong bond with cats over the years and I'm eager to share my experience through this blog. You can learn more about my cats here.