Disclaimer: Some of the links in this article may be affiliate links; we will earn a commision, at no additional cost to you, if you make a purchase through one of our links.
Leaving your house unattended, even for a couple of hours, can be very worrying, especially if you have children or pets.
Thanks to the ever-evolving tech industry, however, you no longer have to worry about leaving your house unattended, as you can now monitor your residence without having to be there.
Yes, we're talking about house monitoring cameras. While most people use these cameras for security purposes, you can use them for a wide range of other purposes, from keeping an eye on your children or pets to capturing moments with your loved ones.
In this Dropcam vs Petcube comparison post, we're looking to explore two of the most popular monitoring cameras on the market to determine which option is superior.
If you're in the market for a monitoring camera, this is a comparison you don't want to miss!
Dropcam vs Petcube Overview
Both Dropcam and Petcube have built a strong base for their brands over the years. Dropcam was founded in 2009, while Petcube was founded in 2012; only three years after. Petcube's target audience differs from that of Dropcam, though. The former is more geared toward pet owners, whereas the latter's target audience is those who are looking to up their home surveillance.
| Image | Product | Details | Price |
| --- | --- | --- | --- |
| | Petcube Bites 2 | Best for Pet Monitoring | Check Price |
| | Dropcam Pro | Best for Home Surveillance | Check Price |
Image Quality
Image quality is a major factor to focus on when you're looking to buy a monitoring camera. The higher the image quality, the better your overall surveillance experience will be.
Petcube
Since Petcube's main purpose is monitoring your pets, the company spared no expense when it came to camera quality. They know your pets deserve the best!
Petcube has released four different products so far. All four of their products are acquainted with a wide-angle view and a crystal clear, 1080p HD live stream recording.
One of their better-quality products is the Petcube Bites 2 Lite. This monitoring device gives you a 160-degree view angle as well as a detailed 8x digital zoom-in.
If you tend to leave your house at night, Petcube's Petcube Cam may be a better option for you. The camera can give you an impressive 30 ft view in the dark!
Dropcam
While Petcube is catered mostly to pet monitoring, Dropcam is geared towards house security, offering two main products: Dropcam and Dropcam Pro.
Petcube's first camera is the Dropcam, formerly known as Dropcam HD. It offers a 107-degree angle view. Their second camera, Dropcam Pro, offers a superior 130-degree angle view. Both cameras offer a 720p HD resolution.
Both brands are superb when it comes to image quality, but we'll have to give Petcube the win, seeing as their products have more to offer.
Price
You should always get your money's worth when looking to buy a monitoring camera.
Petcube and Dropcam offer differing products with ranging prices to suit a wider audience, so you're guaranteed to find a camera that suits your budget.
Petcube
Petcube's most affordable and budget-friendly product is the Petcube Cam. This cost-effective unit does provide excellent pet surveillance, however, it doesn't boast any of Petcube's unique features, such as their treat dispenser.
The most value-for-money option that we found was the Bites 2 Lite. It offers the most options, such as crystalline-clear camera quality and treats dispensing, for the least amount of money.
Dropcam
Dropcam offers mainly two products: Dropcam and Dropcam Pro. While both products are quite similar in shape and size, the Pro option provides better-quality images.
The standard Dropcam is more pricey than the Petcube Cam, however, it's best to keep in mind that Petcube's option is, for the most part, targeted to pet parents rather than home safety.
At first glance, you might be more inclined towards Petcube, seeing as the company provides a more diverse array of choices in terms of pricing. However, you should still consider Dropcam's options since they're more well-rounded and better for all-around home security.
You should also pay close attention to the unique features that both brands have to offer, as it'll help you pinpoint the perfect option for your exact needs.
Related:
– Petcube and Petzi Head-to-Head Comparison
– Furbo & Petcube Full Comparison
– The Best Petcube Alternatives for This Year
Unique Features
Unique features can make or break a purchase, especially when primary factors such as pricing and image quality are somewhat close.
Let's take a look at some of the unique features that both brands have to offer.
Petcube
Leaving your furry friend for a while can be an upsetting experience. Petcube may have just provided the best solution for that problem yet. With a Petcube camera, you can easily talk to your pet as if you're skyping them, thanks to the two-way audio feature.
What's even better for your pet is the treat dispenser Petcube also offers in its Petcube Bites 2 and Petcube Bites 2 Lite. Your pet will thank you for getting one of these!
On top of that, if your pet is feeling a bit restless, you can play with them with Petcube Play 2's laser pointer!
Petcube cares about your pet's safety and security. This is why all their products are equipped with alerts and notifications with audio recognition. The cam can detect the difference in sound between your pet and a potential intruder and send you immediate alerts in case of distress.
Dropcam
Surveillance cameras these days are everywhere, making it very hard to pick one. Sometimes, though, the simplest options are the right ones. Dropcam's sleek and simple design might just be the perfect option for you.
The Dropcam boasts versatility and ease of live stream access. It's also super easy to set up, taking only a few minutes.
The Dropcam Pro capitalizes on its predecessor's success by featuring high-power infrared LEDs for excellent night vision. Both the Dropcam and Dropcam Pro feature a microphone and speaker for your convenience.
The downside of using a Dropcam, according to many users, is the occasional live streaming lag. Another downside is that the Dropcam isn't weather-proof, making it unsuitable for outdoor use.
Connectivity
Live monitoring cameras differ in performance depending on their connectivity requirements. Let's see how Petcube and Dropcam perform when it comes to connectivity.
Petcube
Petcube's bestseller, Petcube Cam, requires a 2.4GHz WiFi connection, which isn't all that demanding. It's also worth noting that all Petcube cameras are compatible with Alexa!
Dropcam
The standard Dropcam's connectivity is similar to that of Petcube cams, requiring a 2.4GHz connection. The Pro edition, on the other hand, requires around 5GHz.
Seeing as the company was purchased by Google Nest, all Dropcam products are currently compatible with the Nest app, enabling you to access your surveillance videos with ease.
Key Takeaways
Monitoring cameras have become quite a resourceful tool. Whether you're worried about your children, pets, or prized possessions, having a monitoring camera in your house can alleviate the feeling of uneasiness.
Petcube and Dropcam differ in terms of qualities, price, and special features, thus providing a wide range of options for you to pick from depending on your needs and budget.
If you're looking to keep an eye on your pet and want to keep them company, we would surely recommend Petcube.
On the other hand, if you're looking for a solid home surveillance cam, Dropcam is the way to go.
Either way, we hope you'll feel safe!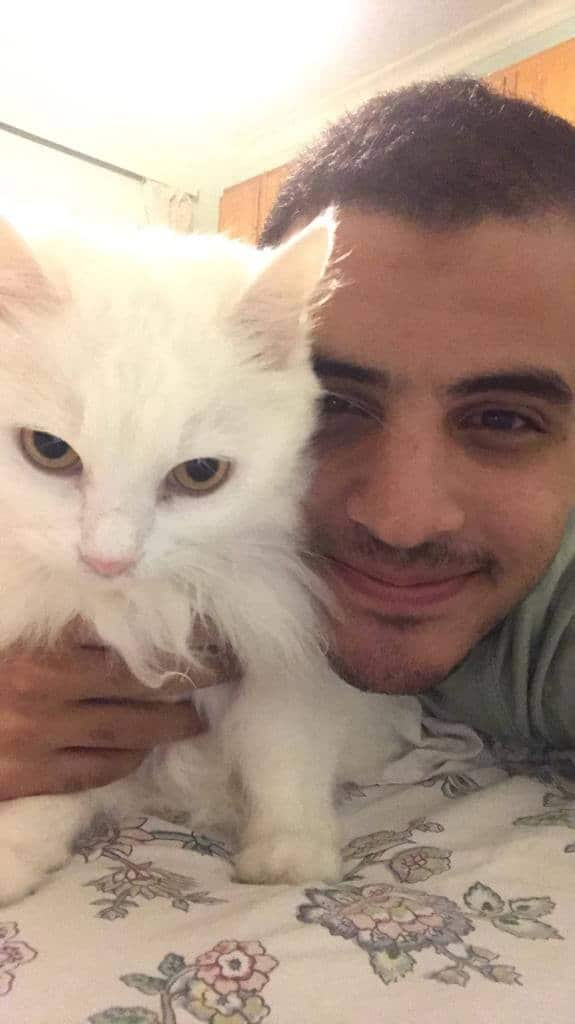 I've been living with cats since 2008 and I can confidently say I have more feline friends than humans lol. I currently live with 5 cats in different life stages; two of them are less than one year old, one is 2-ish years old and the oldest two are 9-ish years old. I've developed a strong bond with cats over the years and I'm eager to share my experience through this blog. You can learn more about my cats here.