Disclaimer: Some of the links in this article may be affiliate links; we will earn a commision, at no additional cost to you, if you make a purchase through one of our links.
Having multiple pets at home means staying active constantly. You need to spend a lot of time cleaning, feeding, and playing with them. Thankfully, there are many tools that can make things easier for you.
The list of things you may need for your pets can be never-ending. There's always something new in the market that promises to help you or your pets. Selecting the right tools is crucial for a clean home and healthy fur babies. This guide lists some of the must-have tools you need when you have multiple pets. Read below to find out which ones you should get.
GPS for Pets
Keeping track of all your cats and dogs can be tricky if they continuously go outside. The fear of losing one of your pets is terrorizing. Install GPS trackers on your pets' collars to know where they are at all times. These trackers come in waterproof models and are easy to maintain.
Gates
Dog gates are not permanent and are a great option to keep them away from other pets, people, or certain places in the house.
Retractable dog gates are more convenient and don't create problems for you when moving around the house. It is important to have one while getting new furry members because they should be separated if they get hostile with each other.
Crates
Individual crates for each pet will let them have their own space to relax and sleep. This is important because pets can sometimes get tired of each other and require a little time off.
You'll have an easier time handling them during emergencies if they have a habit of using their crates regularly.
Make sure the crates aren't too compact, and the pet has space to be comfortable.
Clickers
Clickers allow you to reinforce your pets for certain behaviors positively. Using these, you can train your dog to learn which actions are acceptable and which are not.
When you like something your dog does, push the clicker and offer them a treat. This will motivate them to keep repeating good behavior and help you easily train multiple dogs.
Related: Will my cat eat my hamster?
Multi-chain Leash
A multi-chain leash can make walks trouble-free because you won't be pulled in multiple directions by your dogs when you're using it.
You should choose one with a soft handle for easy gripping. Some can be converted to a single chain leash when you need to take out just one of the fur babies.
Tools for Grooming
● Waterless Cleansers
Bathing a cat is no mean feat, and the task becomes impossibly difficult when you have several of them. Waterless bathing tools can help you clean your non-cooperative felines without a mess.
Spray their coats with an even layer of the cleaning solution and brush thoroughly until dry. The coats will look shiny and won't smell.
● Dander Spray
Dander sprays get rid of flakes and dryness of the coats. Dander sprays clean the white flakes off your cats and make their coats healthier. If your cats are sensitive to bathing, then these are good options.
● Rake
Dogs shed a lot of fur during changing seasons. Using a rake to brush off the excess fur helps them and you by keeping the house clean.
Grooming rakes are easy to use and wash afterward. You can find one at any pet store.
● Wall Mounted Brush
Wall-mounted brushes are great for households that have more than one pet. Demands for scratching can be never-ending when you have a lot of furries around the house. Cats will rub against the brush on the wall whenever they want scratches and annoy you less.
These brushes are also great for self-grooming and reduce the number of furs shed.
Carpet Cleaners
● Spot Cleaning Pads
Spot cleaning pads are suitable for any kind of spills that leave stains and smells on carpets. These are very easy to use and can completely remove spots.
You can just place the pads on the damaged section and press. The stains and smell will be gone within a day.
● Spray for Bad Smell
Sprays made specifically to remove stains, and bad odor should be used if you keep a lot of furry friends around.
Cats and dogs can easily have accidents that can leave a nasty smell even after cleaning, especially on carpets and furniture. An odor-eliminating spray can solve this problem and deter your pets from ruining the same place twice.
Water and Food Bowls
● Interactive Water Bowls
Interactive water fountains can keep your cats interested in playing and drinking water simultaneously.
Making pets drink enough water can be a challenge. Dehydrated pets can fall sick more often. Interactive water bowls or fountains would entice their curiosity while increasing water intake.
● Foldable Water Bowl
Many dogs don't like drinking from anything other than their water bowl. It becomes challenging to get them to drink water while traveling or outdoors.
Carrying a foldable water bowl can help in this case. These can be carried around anywhere and make drinking water for dogs easy.
● Interactive Food Bowls
Food bowls designed to prolong eating time will help you better manage your pets during feeding.
Pets, especially dogs, can gobble up their kibbles in a second and then attack others. This creates mayhem during feeding time and can cause them to behave aggressively with each other.
Bowls that have ridges can make animals forage for food and increase their eating time. As a result, they stay more engaged and focused on their food instead of their siblings.
Food Dispensers
● Food-Dispensing Toys
Food dispensing toys such as Kongs can keep your pets busy when you need a little time off. These also have neuro-stimulating benefits. Working to get the food out from a chew toy makes them use their jaws more and makes feeding time more interesting.
These toys are available in durable materials. Pick one depending on the chewing intensity of your canines.
● Electric Food Dispensers
Electric food dispensers can make your life much easier when you have multiple pets. These dispensers have different options to choose from based on your needs. You can time and adjust the proportions of the meals with them.
Furniture Protectors
● Mats
You should get mats or couch covers to protect the furniture from unwanted scratches or stains. With multiple pets around, the number of scratches and furs can increase quickly and damage any new piece of furniture within days. Mats or covers can protect your sofas and improve their shelf life. These are easy to maintain and clean as well.
● Clear Protectors
Clear protectors can be put on the sides or at the bottom of your furniture to protect them from aggressive scratches of your dogs or cats.
It's not uncommon for cats to scratch up and destroy the legs of sofas and couches when they get bored or excited. Clear plastic protectors are scratch resistant, hardly noticeable, and stay on perfectly due to adhesives. These come in large sizes, so you can cut them down to any size or shape you want.
Litter Boxes
● High-edge Litter Box
High-edge litter boxes are necessary when you have multiple pets sniffing around each other's poop.
These boxes come with different features. You should get one with ridges on the sides so it can scrape any litter attached to the cat's paws.
● Electric Litter Box
Electric self-cleaning litter boxes are preferable for homes with several cats. You can get tired of scooping and cleaning the litter box many times daily. A self-cleaning electric litter box will reduce your struggles, and you'll get your money's worth within days.
These contain crystals dehydrating urine and feces so they don't produce a smell. An electric rake cleans everything and puts it in a bag that you can later throw out.
These boxes come with bowel trackers which can point out changes in your cat's health.
Automatic Cleaners
● Electric Spot Cleaner
When you have lots of furry friends running around, it is expected that you'll have to deal with at least a few accidents every week. An electric spot cleaner will do your hard work and wash the carpets thoroughly.
● Robotic Vacuum
You can run a robotic vacuum cleaner every day for some time and see how spotlessly it cleans your house.
Robot vacuum cleaners are more efficient and effective than sweeping the floors yourself. It will gather even the smallest particles of fur and dust.
Recommended: The best Moosoo cordless vacuums on the market
More importantly, you can take a little time off from cleaning up after so many fur babies for a change.
● Cordless Vacuum Cleaner
A small handheld vacuum cleaner can help you remove fur from furniture easily.
Having lots of pets also means getting lots of furs everywhere. Brushing them off can feel tedious, and you can never clean all of them. Vacuum cleaners with high suction power can get them all out from every nook and cranny.
Conclusion
Your furry friends deserve the best when it comes to taking care of them. However, you can buy things that don't have any use. It is essential to know what to spend your money on. Hopefully, this guide has helped you understand which products or tools would be best for you.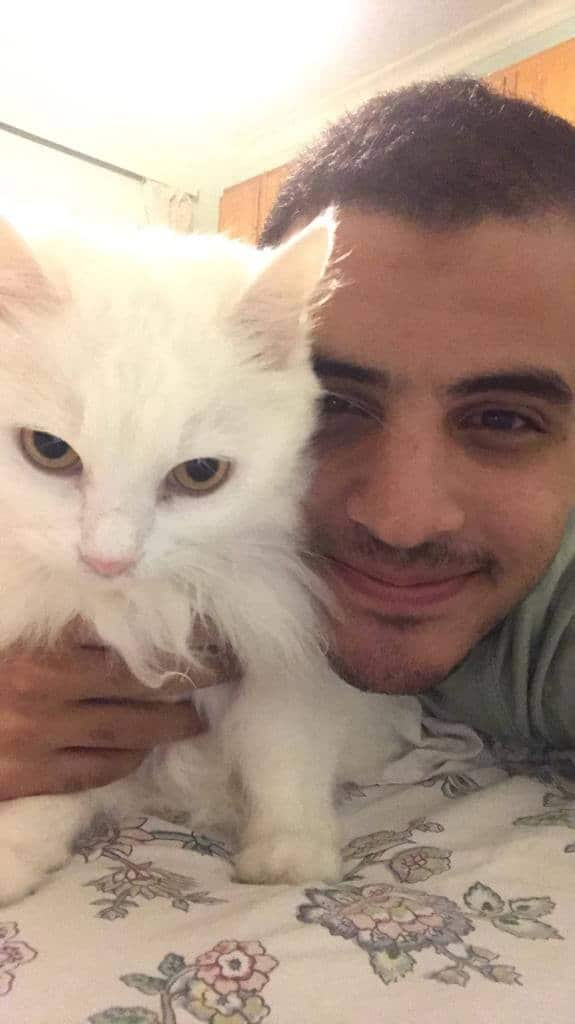 I've been living with cats since 2008 and I can confidently say I have more feline friends than humans lol. I currently live with 5 cats in different life stages; two of them are less than one year old, one is 2-ish years old and the oldest two are 9-ish years old. I've developed a strong bond with cats over the years and I'm eager to share my experience through this blog. You can learn more about my cats here.